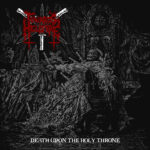 Towards Hellfire – Death Upon The Holy Throne
12th June 2023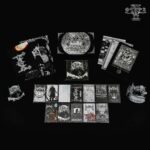 Moonblood – Lunar Chronicles Occult – 12-Tape Box
14th June 2023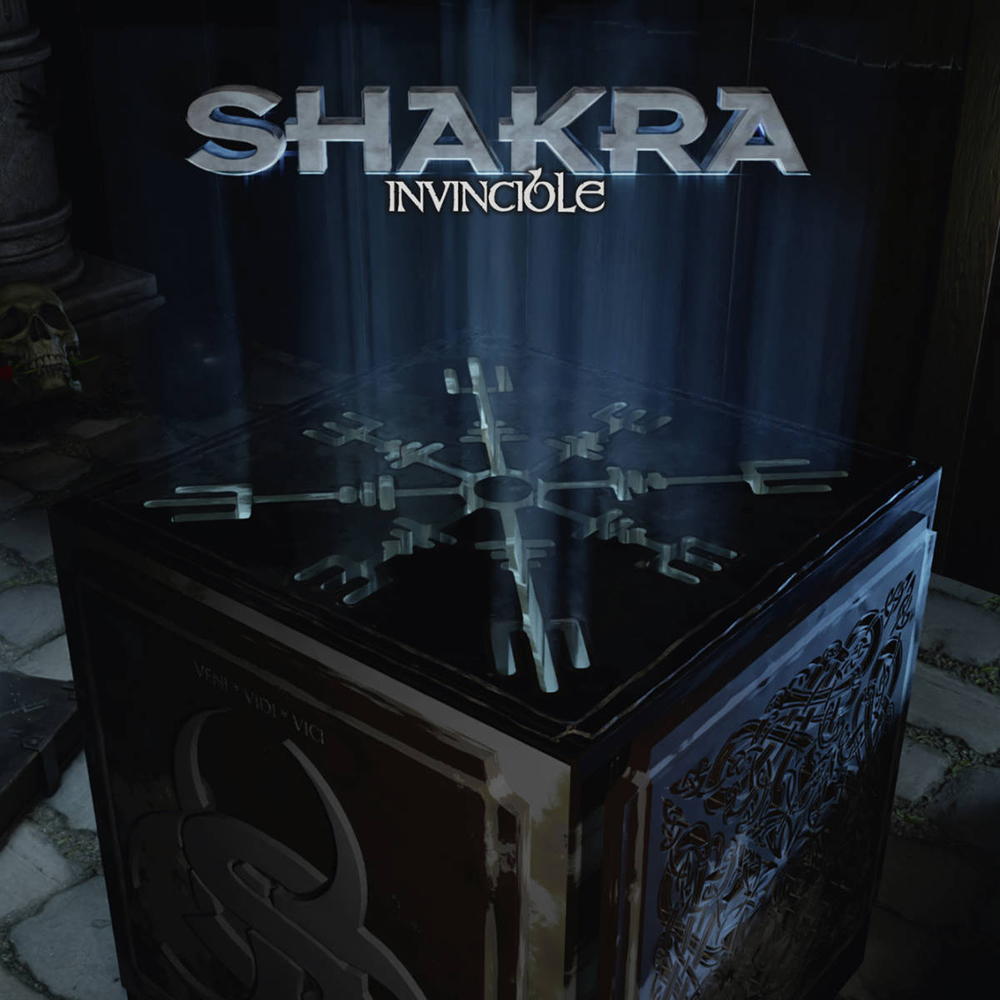 Label: AFM Records / Release date: 9th June 2023
There is just no stopping Shakra, is there? The Swiss power metal institution keeps on releasing albums with a few years in-between, and with each album, they deliver solid power metal. Sure, the quality does vary, but never to the degree where they are in danger of releasing a downright weak album.
Even during the time when the band's singer, Mark Fox, was replaced by John Prakesh, the band has released two very good and perhaps somewhat underrated albums – Back On Track and Powerplay.
Since Fox' return, the band has released four albums, so it seems safe to assume that his return is not one of those short-lived ones. The newest release is entitled Invincible, and if you know your Shakra, you know you shouldn't expect something radically new with each new release, but you also know that that's perhaps one of Shakra's strengths. That being said, while the foundation of all of their releases might be the same, there are also some distinctions in the direction of the band's albums. For instance, the highlight of their career, Everest, had a somewhat dark and porgy edge to it; the aforementioned Powerplay had this intense upbeat energy to it, and the band's previous album, Mad World, tapped noticeably more into the band's '70s inspirations.
The new album sees the band sort of assembling all those slight differences that they tapped into throughout their career and smashing them onto one album. This means that production-wise, we are on those familiar general grounds established way back on early Shakra albums: massive drums and a wall of guitars with good balance, unlike the case was on some of the band's albums where the drums dominated too much. Musically, the band touches upon '70s groovy tunes ("The Way It Is" and "House Of Rock"), '80s hard rock ballads ("Tell Her That I'm Sorry" and "As I Lay Down To Sleep"), intense upbeat rockers with a bit more of a modern epic feel ("Devil Left Hell" and "Walls Of Hate"), and those perfectly bolted upbeat powerhouses ("The Matrix Unfolds" and "Between The Lines").
Other Sharka trademarks are also intact, meaning that we get well-bolted songs driven by those big Tommy Lee-grooves, catchy choruses, and scratchy vocals courtesy of Mr Fox. And then there are those Thom Blunier's solos that just never get old. His sense of power and melody, as well as the songs as a whole, is uncanny. With his leads, he can support the core of the song, underline its' melodic hook, or perhaps even, preferably, give a song a twist, while maintaining the song's flow at all times.
On the other hand, the album does also have its way too predictable moments as well as songs that seem like space-fillers, even though once the eminent "The Matrix Unfolds" kicks in, it might be easy to forget. For better or worse, this is very much a Shakra album, and regardless of what the band does, they still keep their impressive streak of nearly two decades of not releasing a weak record.
And in order to get back to "The Matrix Unfolds" for the third time in this review, does that 30-second guitar solo just check all the boxes? And this, coming from a drummer.