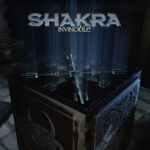 Shakra – Invincible
12th June 2023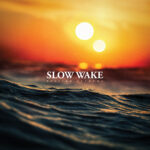 Slow Wake – Falling Fathoms
16th June 2023
Moonblood – Lunar Chronicles Occult – 12-Tape Box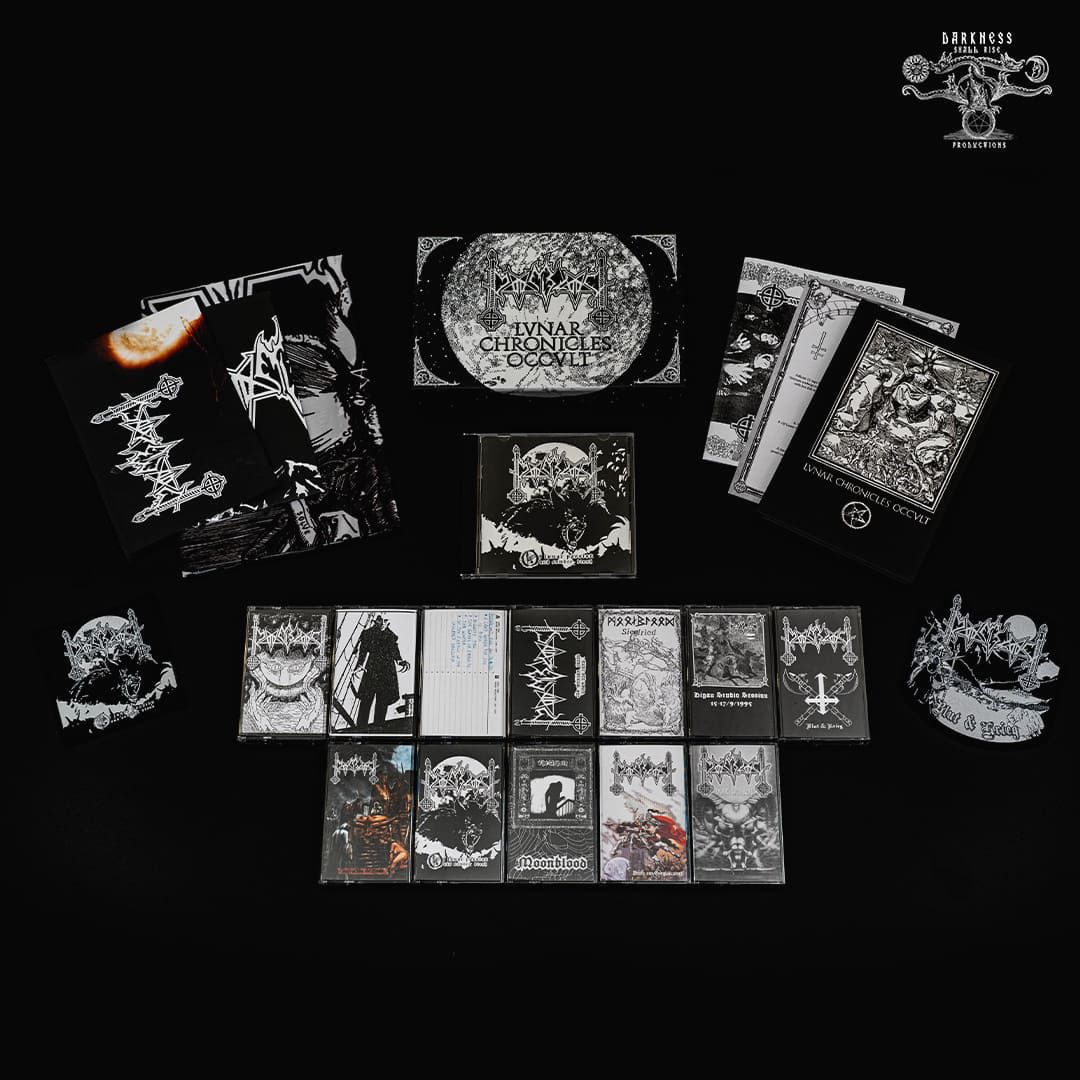 Label: Darkness Shall Rise Productions / Release date: 30th April 2023
Guys from German-based Darkness Shall Rise Productions keep outdoing themselves with each new release. This time we're talking of an iconic black metal band Moonblood and this Lunar Chronicles Occult – 12-Tape Box. For those unfamiliar with this band, and before we go further into the content of this box, let's say a few words about Moonblood. It was a black metal band from Schneeberg, Saxony (Germany). It was founded in 1994, and previously known under the moniker of Demoniac, which released only one official release, a Demoniac-demo (second demo comes from VHS rehearsal audio rip.). Actually, there was also a predecessor to Demoniac, a death metal band called Purulent Obduction, who was active from 1990 to 1993. After some line-up changes in 1994, they continued as Moonblood.
Moonblood is not active anymore, but in their prime-time, the band recorded no less than 13 rehearsal tapes, most of them were spread among the tape trader scene. As mentioned above, the band has split-up, where their last demo entitled Dusk Woerot was released in 2003. In the time of its recording (2000), the band was officially already dead, but luckilly it was released in 2003. Later on I'll delve further into this last demo.
Having in mind their long history and many recordings it's no wonder why Moonblood was considered to be one of the first/best/most unique black metal bands from Germany. That leads us again to this massive and noble collector's box released by our friends at Darkness Shall Rise Productions.
Lunar Chronicles Occult – 12-Tape Box official 12-tape box features all official demos, studio and rehearsal recordings of mighty Moonblood. It's once again, as we are used to get from DSRP, housed in a black & white heavy case-wrapped box with hot foil stamp printing. It is strictly limited to 666 handnumbered copies. In the following comes a tape-listing:
Tape 1: Moonblood
Tape 2: Nosferatu
Tape 3: Rehearsal for demo 3 '95
Tape 4: The Winter Falls Over the Land
Tape 5: Siegfried
Tape 6: Advance studio trax 16+17/9/'95
Tape 7: Blut & Krieg
Tape 8: Sob a lue do bode
Tape 9: …Of Lunar Passion and Sombre Blood
Tape 10: The Unholy + Studio trax 22/9/'96
Tape 11: Taste our German Steel!
Tape 12: Dusk Woerot
As usual, this is not all, as in addition to these impressive 12 tapes, the box also includes:
– exclusive jewel-case CD containing a remix of …Of Lunar Passion and Sombre Blood (only available with this box)
– massive hardcover book
– flag
– two patches
– two posters
– handnumbered certificate
In the following few lines I'll attempt to shortly say a few words on each of the 12-tapes included in this box.
* Moonblood is their first demo recording, released in anno satanas 1994. It was originally limited to 166 copies. This recording is the best introduction to this cult band you can imagine. The sound is raw, primitive and harsh, just the way black metal sounded back in time. Even the cover artwork screams 'underground' all over it.
* Nosferatu shows why Moonblood is one of those unique bands, with there own individual style of black metal. We can clearly see/hear that on this particular tape. On Nosferatu there are six tracks and over 40 minutes of some fast drums, great structure of the riffs that kind of makes every track a bit slow and atmospheric.
* As its moniker suggests Rehearsal for demo 3 was recorded in 1995, obviously not the best production, but still with very instrument playing a vital role in crafting this raw and dark atmosphere, which is only strengthened by the aforementioned raw and dirty production.
* Next tape is entitled The Winter Falls Over the Land and it was also released in 1995. One can clearly hear the improved production on this one, at least when compared to Nosferatu. First things noticable are the guitars, which are kind of minimalist. Another thing that surprised me was the vocals, which are rather understandable and easy to follow on this one.
* Siegfried was only spread in a limited edition of 50 copies back in time of its recording (1995), so it was quite unique tape. It's completely in German lanuage. Lyrically it didn't really fit their prevailing black metal concept, but I still like their style of playing and handling of the instruments on this one. Track-listing' goes as following; "Teil I – In der Schmiede", "Teil II – Der Kampf mit dem Lindwurm", "Teil III – Der Nibelungenhort", "Teil IV – Brunhilds Eroberung" and "Teil V – Der Verrat".
* There's not much information on Advance studio trax 16+17/9/'95 release, but as its title suggests, it's a collection of all unreleased studio tracks recorded in 1995, with their trademark sound.
* On Blut & Krieg one can hear some longer and almost epic tracks. My personal favorites are "…and Snow Covered The Lifeless Bodies" and "Under the Cold Fullmoon", mainly due to some great transcending melodies and the great deal of tempo changes. The music on this one shows their true and pure German traditional take on black metal, without that typical Scandinavian sounds.
* Now, probably my favorite tape on this lot, one entitled Sob a lue do bode. It's really a very intensive listening experience and it's all wrapped in this amazing and colorful cover artwork.
* …Of Lunar Passion and Sombre Blood is another cool tape, which lenght is about 57 min, contains two complete studio sessions from September 1996 and August 1998. Despite of the fact that it was recorded in two different periods, this whole material is rough, coherent and perfectly depicting the progression of the band and their style.
* The Unholy + Studio trax 22/9/'96 consists of two lengthy tracks, namely; "Slave of Eternity (Nachzehrer)" and a self-titled "The Unholy". In addition to this we can also hear some two rehearsal recordings from 1999 with vocals added a few years later.
* Taste our German Steel! is Moonblood's second full length, a follow-up to the epic masterpiece Blut und Krieg. The sound is not as dark and haunting as the case was with its predecessor. Most of the songs on Taste Our German Steel! are fast-paced. Although a different sound and take on this one, I personally enjoy it as much as the aforementioned Blut und Krieg. It's fast-paced yet melodic and raw, just the way old-school black metal should be. Perfectly executed album!
* Last in line comes Dusk Woerot which I've briefly mentioned at the very beginning of this review. Dusk Woerot is one of the better sounding Moonblood albums, in terms of production. There are only three songs on this tape, but they are all killer tracks. Dusk Woerot tape is definitely short yet the most varied one. Even though it's their last recording, it can definitely serve as a nice introdution and a good starting point for someone still not familiar with Moonblood.
Having listened to all 12 tapes (and not to forget this special CD!) I have to say that I prefer their earliest recordings, despite of (or exactly because of!?) this very raw and distant sound, with this almost romantic and epic quality, which takes me back to the days of my first introduction to the black metal scene.
Lunar Chronicles Occult – 12-Tape Box is really an outstanding release and a massive tribute to the glorious, dark and dangerous days of Moonblood, where black metal as a sub-genre peaked. In the short video below, you can see a short video presentation from one of the best tape-boxes we've ever released.
Before the very end of this review, I'll send my special thanks to the label owner & mastermind behind Darkness Shall Rise Productions, Mr. Denny Wolfram, who once again provided me with another awesome release!
For further info on this particular release and all orders can be done via Darkness Shall Rise Productions webstore at https://darknessshallrise.de/product/moonblood-ger-lunar-chronicles-occult-pre-order/?v=dd65ef9a5579