TOP 10 OF 2021

The following are the lists of the best METAL/ROCK/PUNK releases for 2021 by staff members at Metal Revolution Webzine.

Writer, webmaster & photographer
Member since 2007
1
Need – Norchestrion: a song for the end (Ikaros Records)
The new album, sees the Greek band taking their eminent bland of classic and modern prog a step further with strongest songwriting and performance of their career and with production to match. With this album Need have cemented their position as one of the most interesting newer prog acts out there.
2
Sunnata – Burning In Heaven, Melting On Earth (Self-relesed)
Sunnata's musical expression is far more than just sum of its parts or bland of its influences which count sludge, stoner, doom, grunge and traditional Middle Eastern music. The result is undeniably unique, which is mostly thanks to the uncanny sense for arrangements and the construction of the overall atmosphere.
3
Thy Catafalque – Vadak (Season Of Mist)
Vadak
manoeuvrers with good dose of (black) metal, traditional Hungarian and Scottish music as well as jazzy passages, but it also dails up for usage of classic heavy metal as well as (retro futuristic) electronica. It's crafted in a proficient way, with production and mixing job really standing out comparing to band's previous releases. It's an intense yet vivacious journey that celebrates this artist's roots and effervescing curiosity and creativity.
4
Resist & Bite - Resist & Bite (For Live Records)
Debut album by Resist & Bite, the new band featuring former Tesla guitarist Tommy Skeoch, is downright packed with energetic well-crafted songs while at the same time it's coming across as utterly genuine. It is clearly a result of skill, but just as much of good chemistry and pure hunger for big fat rock 'n' roll.
5
Dvne – Etemen Ænka (Metal Blade)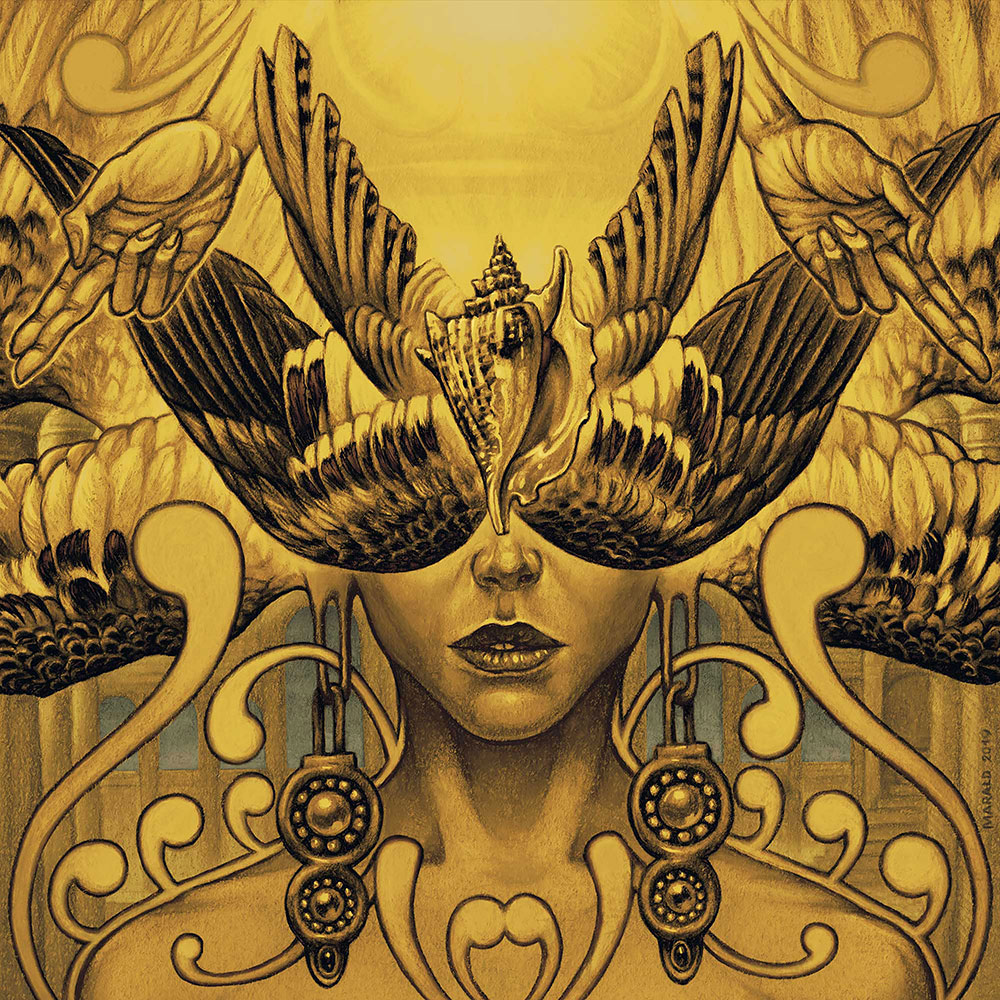 Sophmore album by Dvne builds further on the Mastodon-inspired doom-infused, post metal prog of their debut, but with more focus on the grand and epic. Etemen Ænka is a titanic album with superior sense of flow and dramatic and almost cinematic build-ups. Its parade of big riffs and eminent guitar work in general, melts in and out of gorgeous mellow breakdowns and interlude with such ease that it all feels like one very well bolted whole.
6
Moonspell – Hermitage (Nuclear Blast)
Hermitage is another album by the Portuguese legends, which underlines their masterful skill and perhaps even more importantly assiduous hunger and inspiration. At the same time it serves as a prime example of the importance of looking at all the pieces as tools of creating the greater artistic whole. No individual and no element stands out, which when combined and arranged so masterfully makes the album as a whole stand out that much more.
7
Helloween – Helloween (Nuclear Blast)
This is not the finest release by Helloween, but it's certainly a very good album that does band's entire 35-tear old legacy justice. And alone the fact that they managed to pull off reunion which resulted in lineup featuring three guitarists and three singers is a titanic acomplishment in itself.
8
Lake Of Tears – Ominous (AFM Records)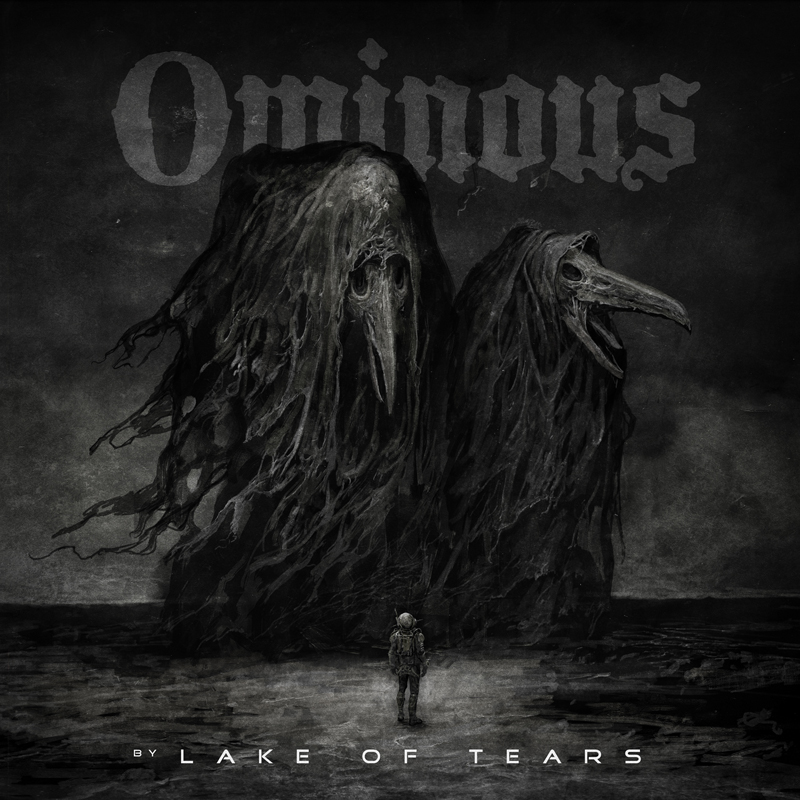 First album by Lake Of Tears in 10 years sees is much more mellow than the band's previous work. Now solely consisting of Daniel BrennareIt the band delivers a gorgeous yet extremely dark and depressive record, which serves as a catharsis for Brennare's long battle with leukemia. Perfectly produced and devastatingly direct in its message it's not an easy listen, yet it's gorgeous one at that.
9
Iron Maiden – Senjutsu (Parlophone)
Somehow Iron Maiden keeps going and even going strong. And while
Senjutsu
might be too long it's still utterly strong album that even allows the band to be playful and explore new sides, while at all times remaining firmly 100% Maiden. Taking their mammoth impact metal and music in general, it seems highly unlikely that anyone will be able to even partly fill the void which will be left behind once they call it a day.
10
Mastodon - Hushed and Grim (Reprise)
There is no doubt that with this
Hushed And Grim
Mastodon have created a massive and brave album. Releasing the double album with such significant difference in direction does take balls, but when it's so well executed, and the band has so much to say it does make sense.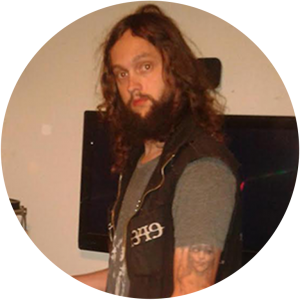 1
Solemn Echoes – Into The Depths Of Sorrow (Endless Winter)
Multinational duo producing slow and monotonous Doom Metal with a Death Metal twist – Perfect for the darkness of the season and the inevitable decay of everything around us.
2
Jours Pâles – Eclosion (Les Acteurs De l'Ombre)
To some extent Jours Pâles can be considered a rebranding of the former band Asphodèle, with a few tweaks to line-up and musical style. Overall however, it is still the same Atmospheric Black Metal act that still manages to hit all the right notes.
3
Les Chants de Nihil – Le Tyran et l'Esthète (Les Acteurs De l'Ombre)
Black Metal music heavily critical of the current state of the world never seems to leave the zeitgeist – And when said criticism is expertly weaved together into a pseudo-concept album with a rising atmosphere throughout, how can I resist?
4
Mrak - … Of Death And Darkness (Self-released)
Atmospheric Black Metal about a global pandemic leading into the complete destruction of the world as we know it – Granted, made far more dystopian (and therefor interesting) than its real-life counterpart, but that hardly makes it any less relevant.
5
Cruel Wonders – Clay Vessels (Self-released)
To me, the slow burns just hit differently – And Israeli-based Doom Metal duets very personal Neo-folk interpretation of this is no exception. Intense and monotone, as well it should be.
6
Wilczyca – DrakoNequissime (Gods Ov War)
Modern day produced Second Wave Black Metal from Poland – How could I possibly resist?
7
Aorlhac – Pierres Brûlées (Les Acteurs De l'Ombre)
French Black Metallers Aorlhac has cemented themselves as proper connoisseurs in the field of local medieval history – Gracefully combined with a strong Folk Black Metal ambience.
8
U.D.O – Game Over (AFM)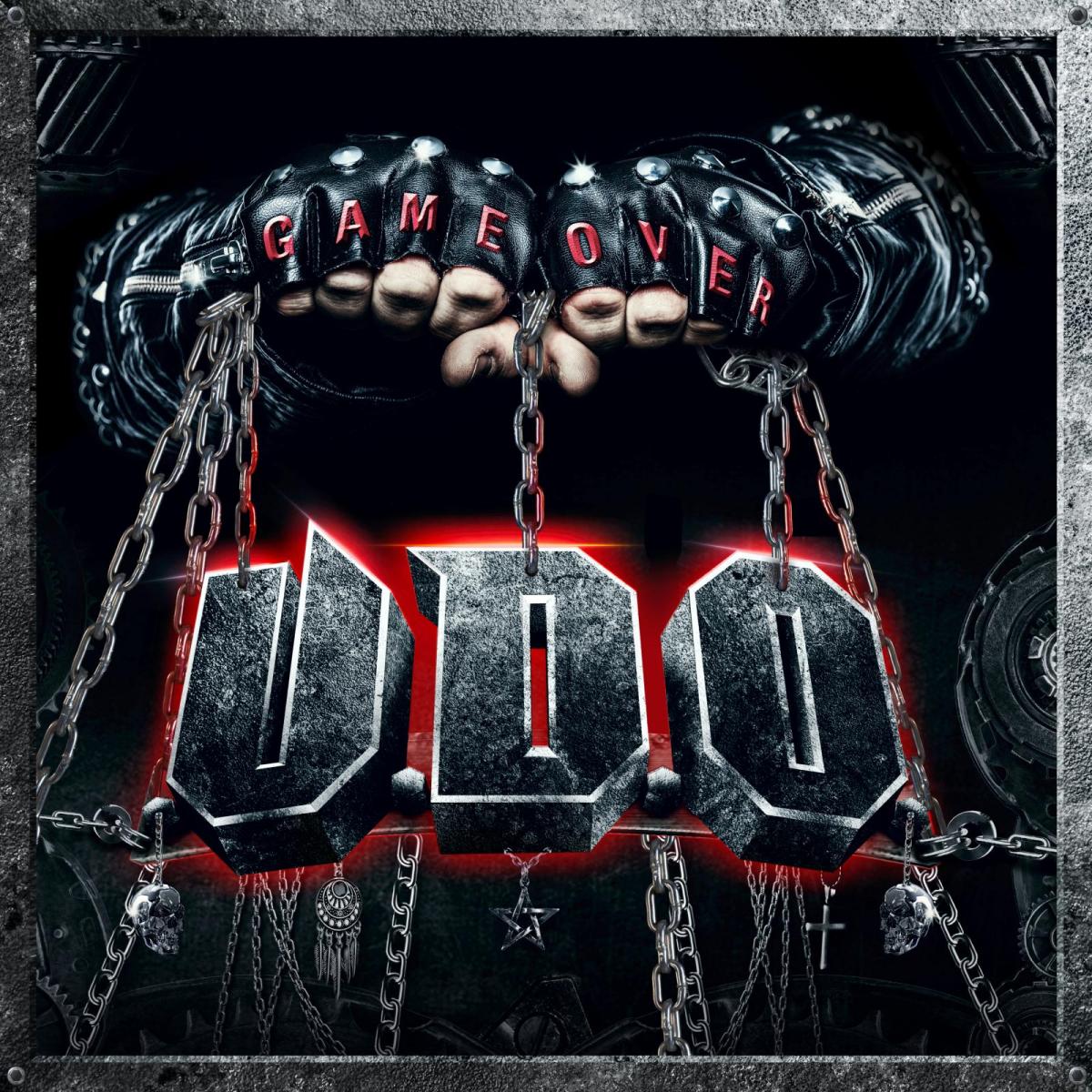 Nearly an hour and ten minutes worth of German 80's Heavy Metal at its finest – How could I possibly not include U.D.O in this list?
9
Accept – Too Mean To Die (Nuclear Blast)
With the risk of sounding like a broken record, the same rules apply as above. Accept are still going strong nearly forty years after their inception, so the title of their newest record is indeed an apt one.
10
Memoriam – To The End (Reaper)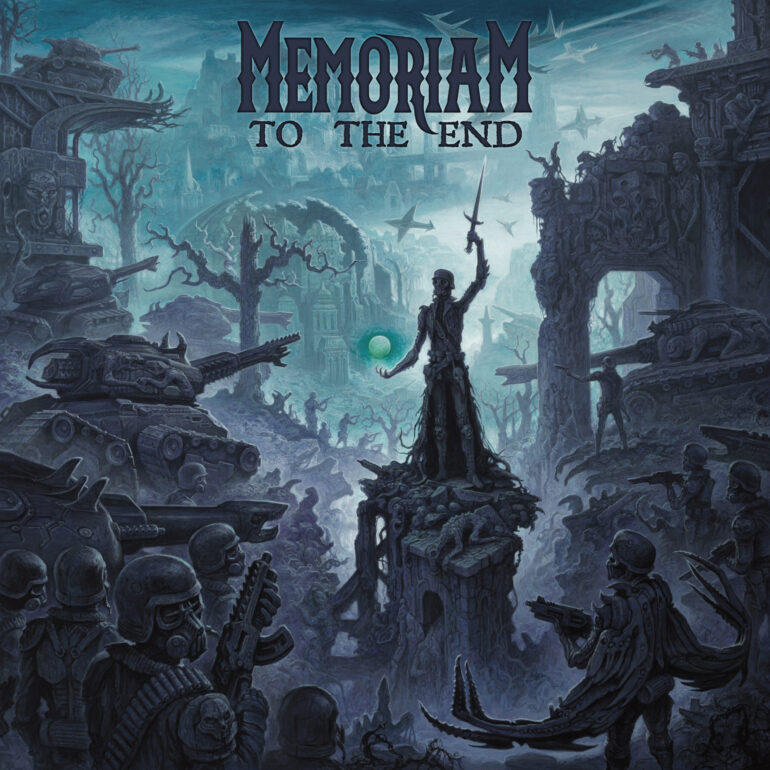 As a massive Bolt Thrower fan, I would be remiss to not point out that its spiritual successor recently released their fourth full-length record – And it is every ounce as glorious as it sounds.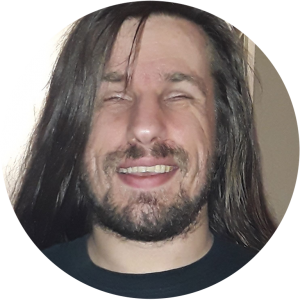 1
Archspire - Bleed the Future (Season of Mist)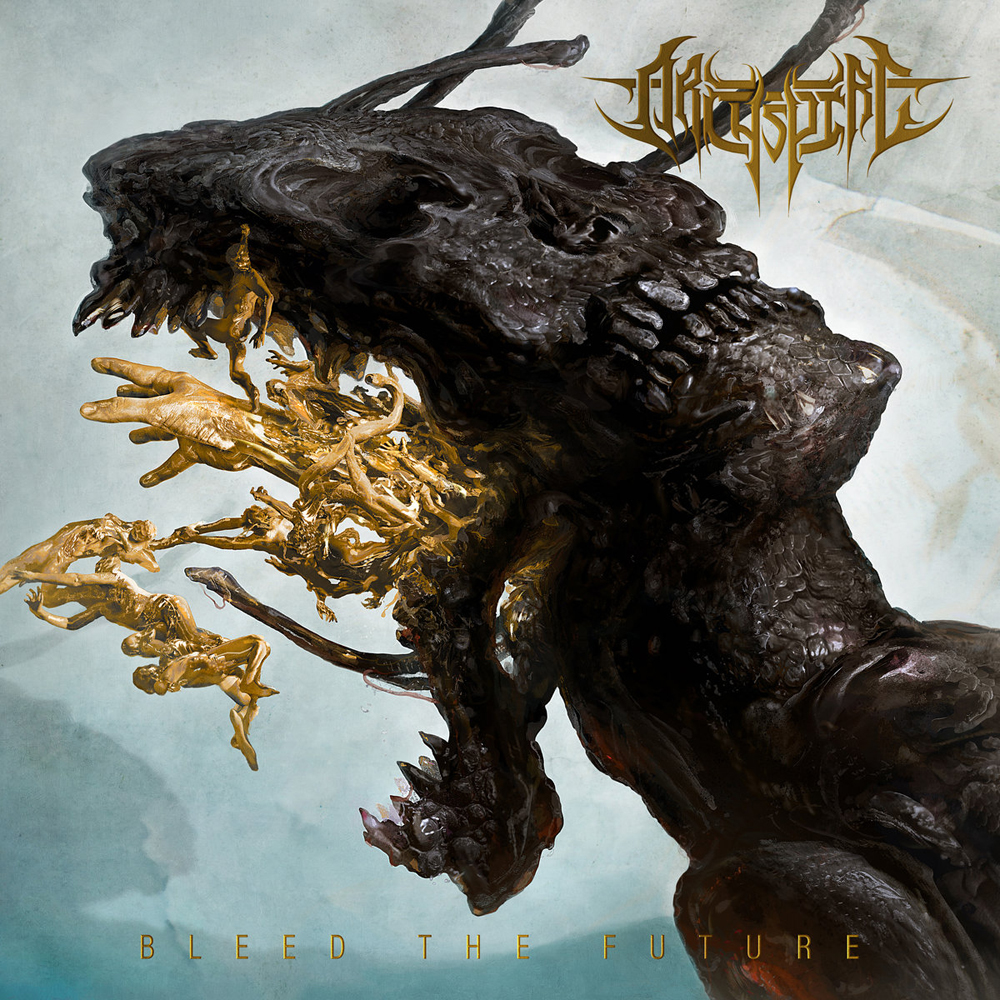 The fastest band in metal has outdone themselves yet again. This long-awaited (for me at least) forth album continues their high-concept science fiction epic. And it sounds even better at 350 BPM!
2
Ominous Ruin - Amidst Voices that Echo in Stone (Willowtip Records)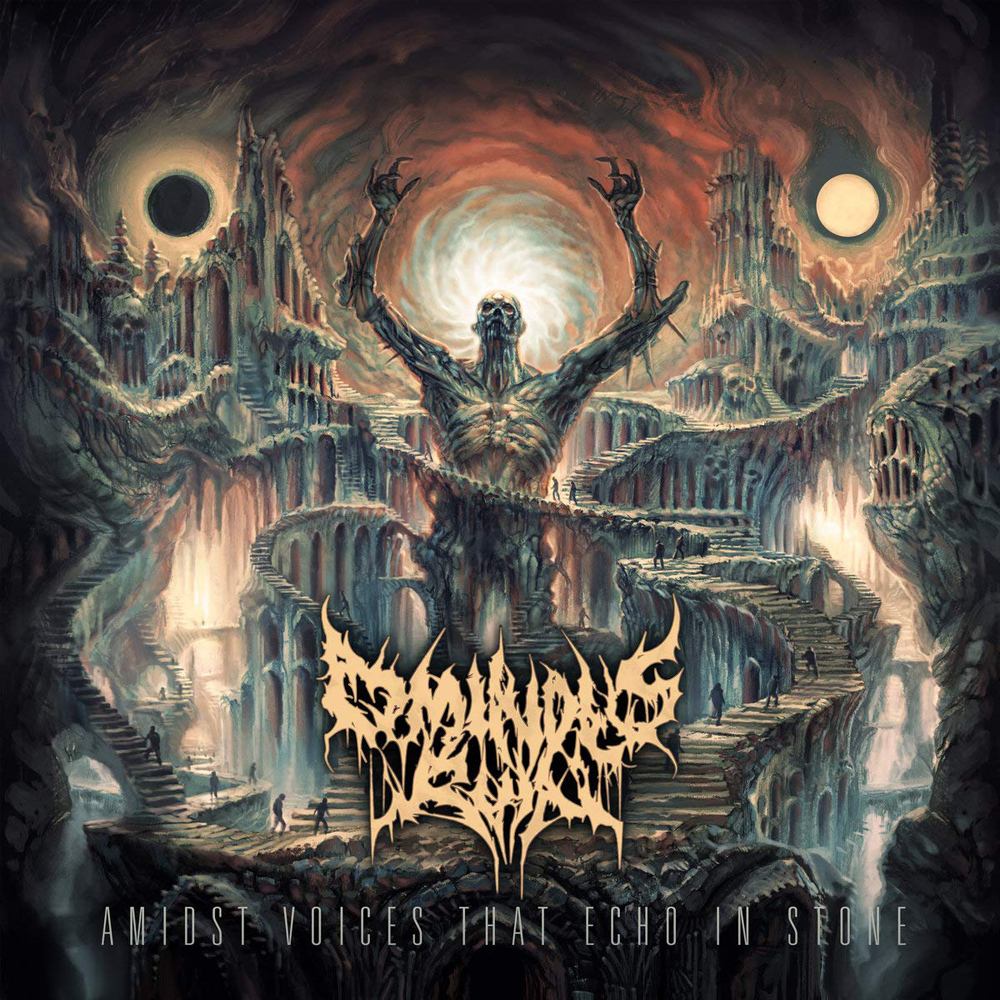 With all the quality prog DM out there, this California band stands out for their diversity and compositional abilities. The song can sound like a less trolly Severed Savior at one moment, then move to a bass-laden Beyond creation riff the next. If you like your metal in constant motion, and perhaps enjoyed virulent Depravity's recent release, check this out!
3
Pan-Amerikan Native Front - Little Turtle's War (GoatowaRex)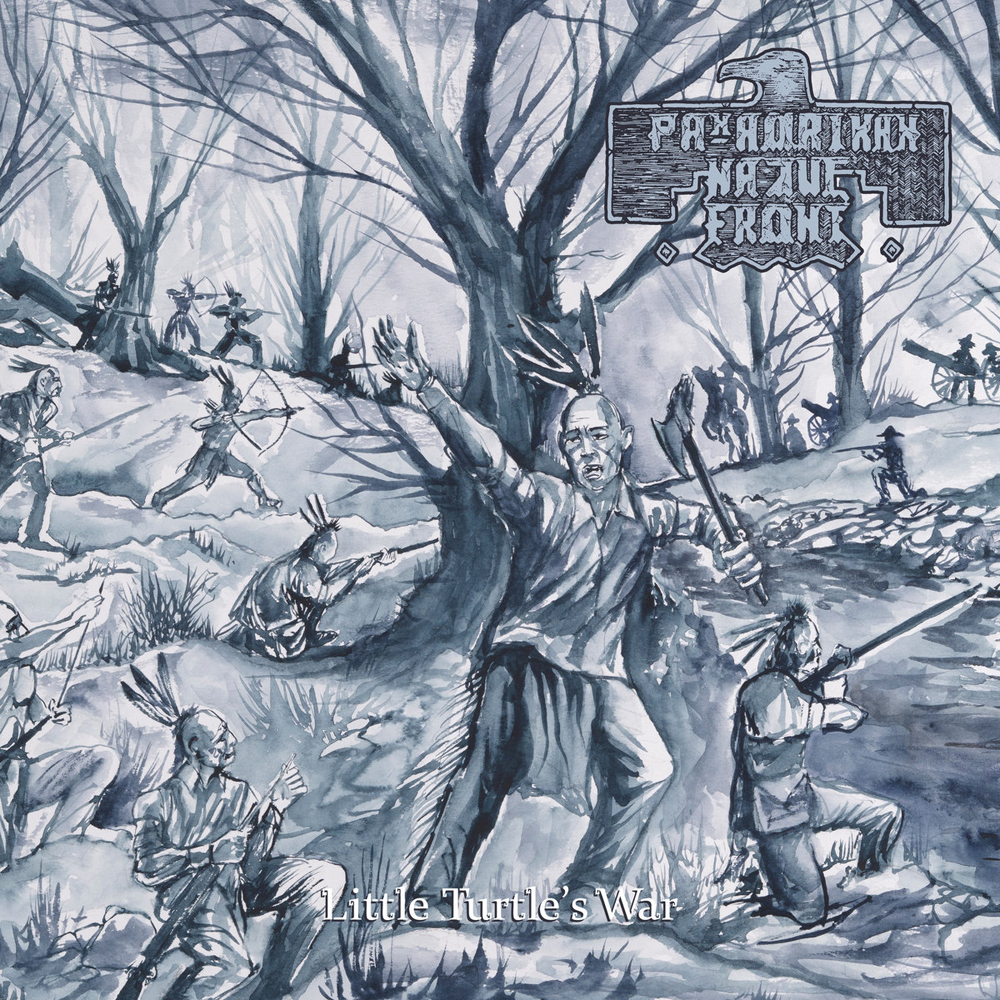 This excellent up-and-coming one-man project is one to keep an eye on. Part of the growing and essential genre of indigenous metal, this album explores the true history of genocide and resistance that constitutes the american past. Also check out their previous EP Tecumseh's War!
4
Deviant Process - Nurture (Season of Mist)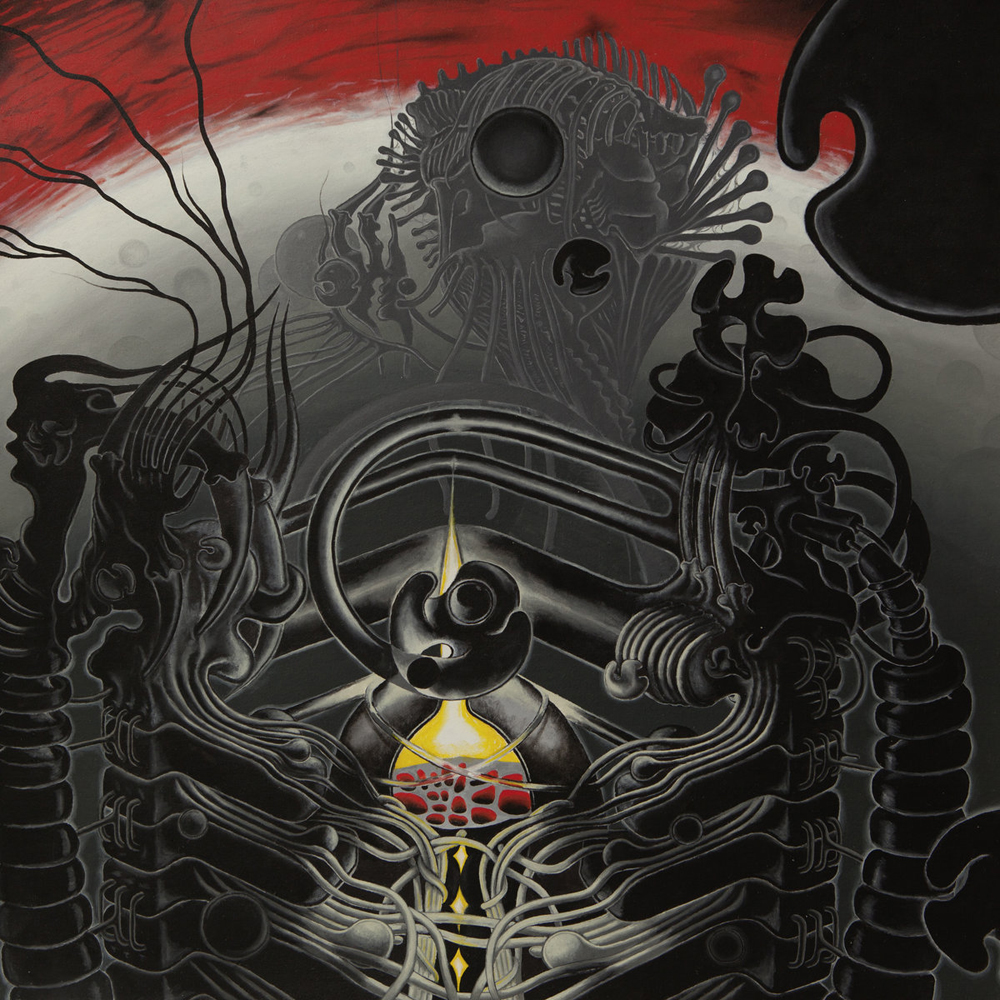 After 2016's Paroxysm, Devient Process finally gives us more complex melodic passionate music on which to chew! Don't sleep on this band - they're just the right blend of progressively melodic and technically innovative.
5
Unfathomable Ruination - Decennium Ruinae (Willowtip Records)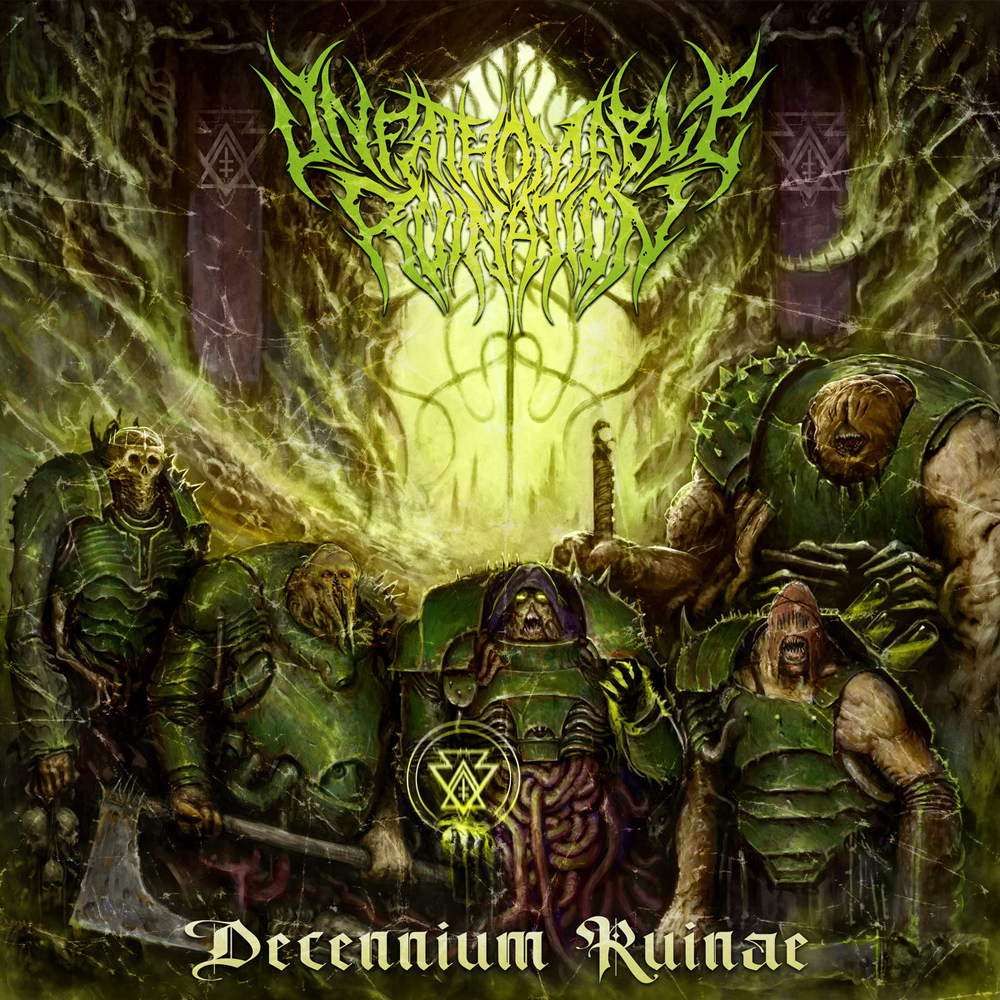 This album doesn't top 20 minutes, but it feels like an hour-long exercise in blunt force trauma! You know what you're in for and it's just what you get! I was so excited to see new work from these UK-based masters. If you like stomach-churning gutturals with unceasing snare-pounding speed-fuelled breakdowns, this is the band for you.
6
Gojira - Fortitude (Roadrunner)
What can I say that hasn't already been said? An excellent album from true artisans. It combines the lighter feel of the last two records with their original metallic roots. The result is, while not the heaviest matter in the universe, an accessible and inspiring adventure that I heartily encourage you to take.
7
Replicant - Malignant Reality (Transcending Obscurity Records)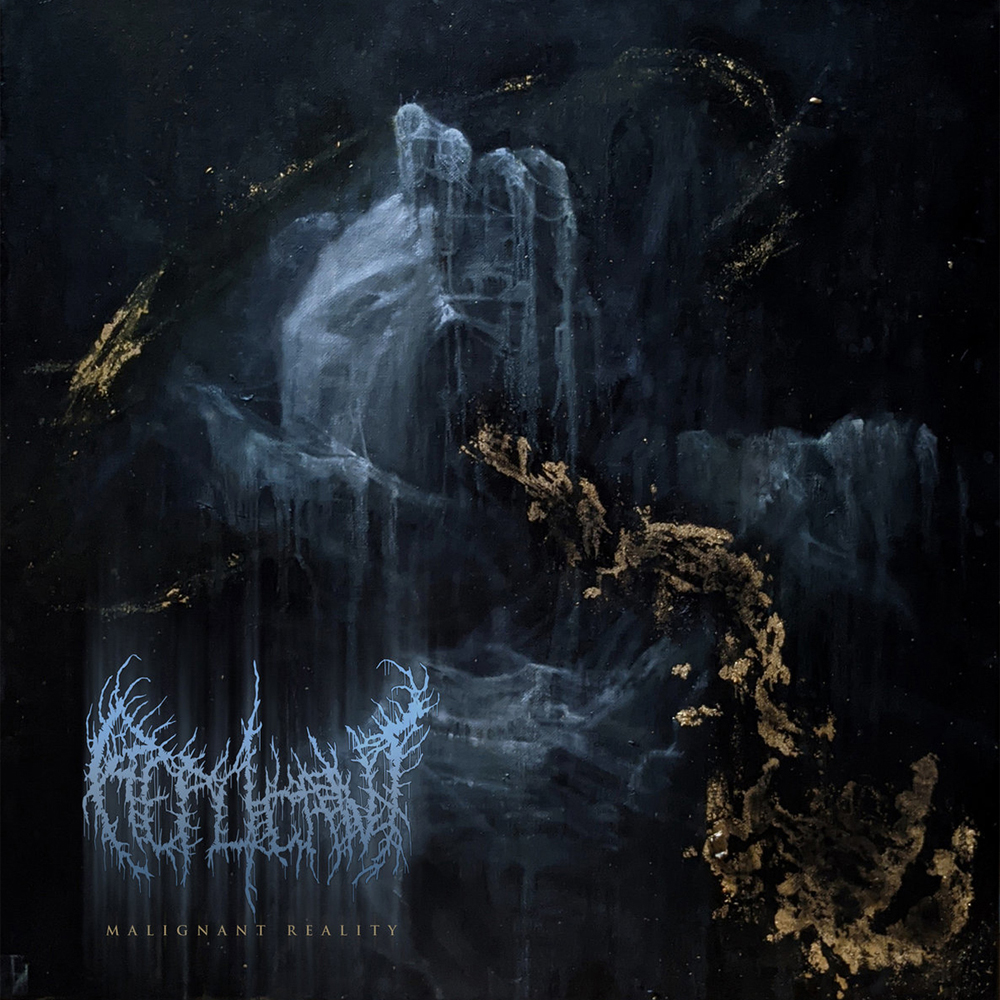 Entrancing dissonant death here. Not like Portal or Coma Cluster void but plenty of atonal intensity to wrap your mind around. Give it a listen!
8
Intonate - Severed Within (Willowtip Records)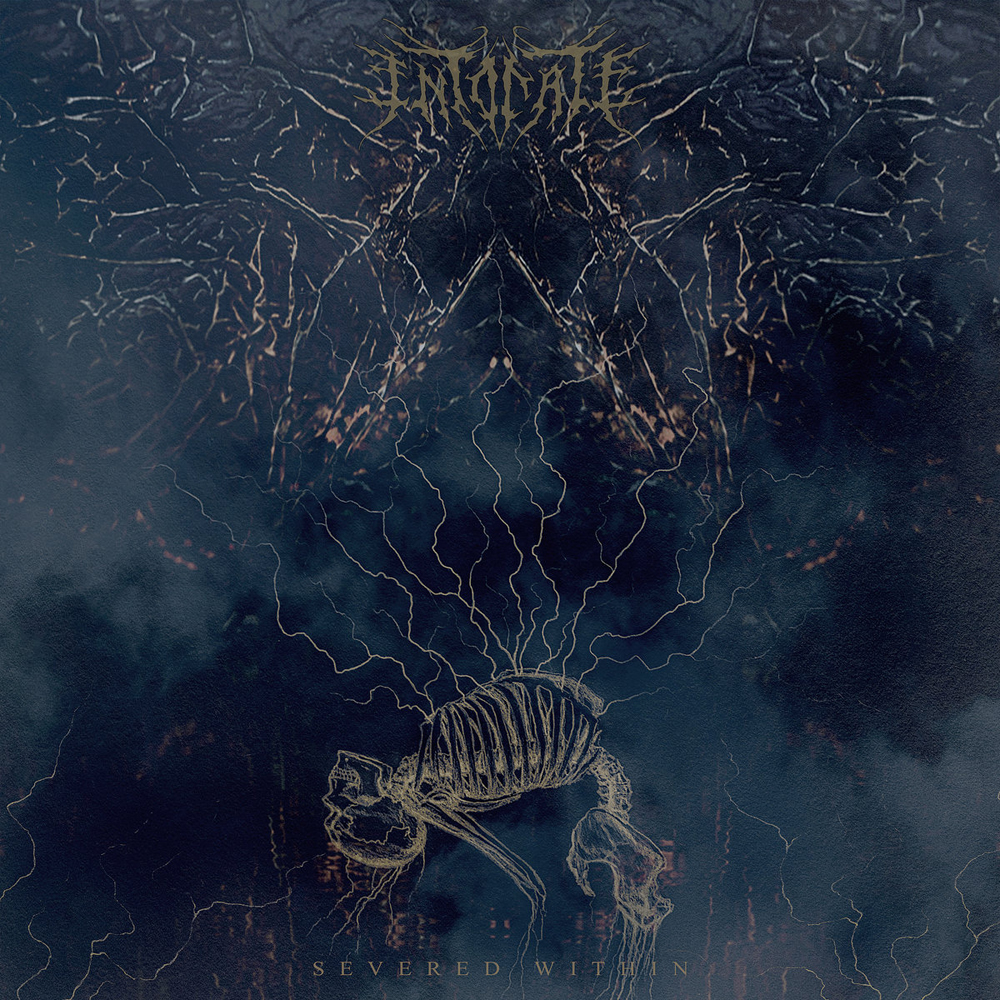 So many gems from the world of dissonant death metal lately! Here we have Intonate's severed within. These guys combine some Gorguts, some Meshuggah and their own unique take on prog-infused DM and turn it into gold! Give 'em a listen!
9
Full of Hell - Garden of Burning Apparitions (Relapse)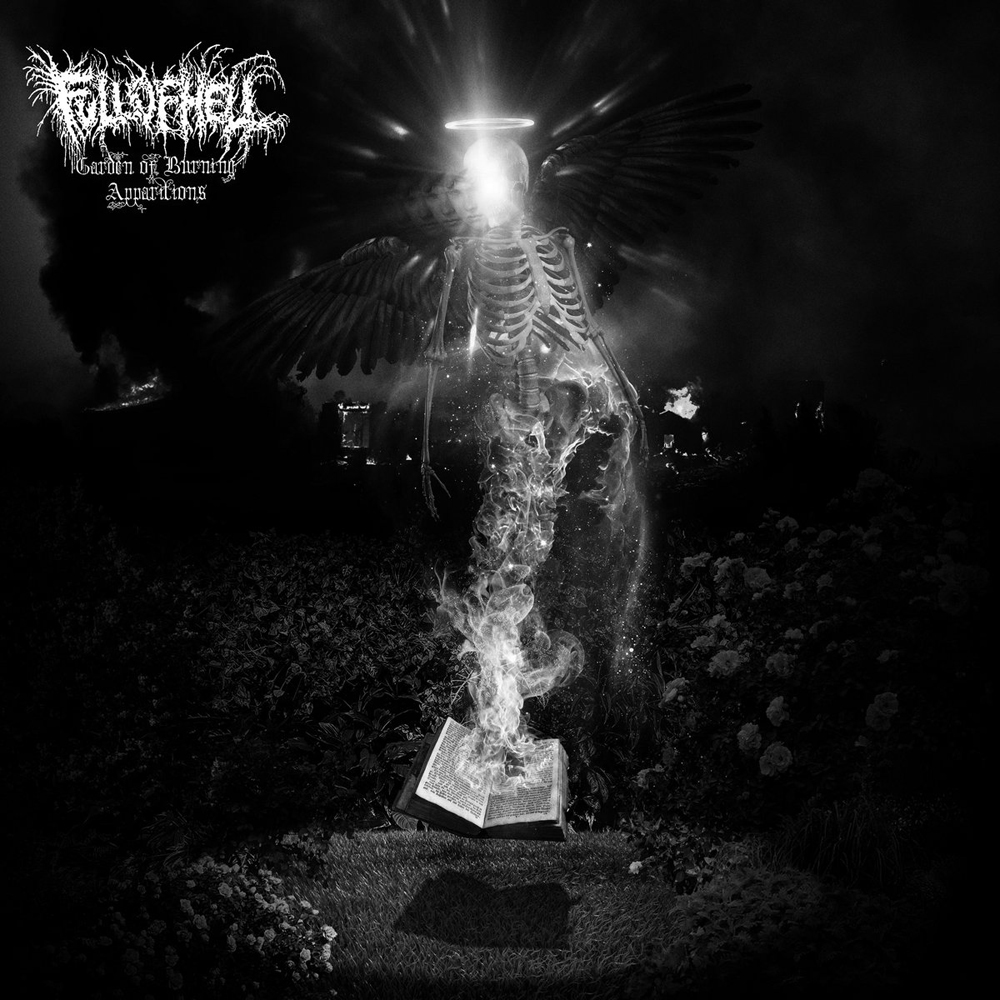 As always this band delivers its mixture of punishing lowfi brutality and atmospheric introspection. Noisy grinding technicality at its best and we even get a slide whistle! And a distorted banjo? I think.
10
Alustrium - A Monument to Silence (Unique Leader Records)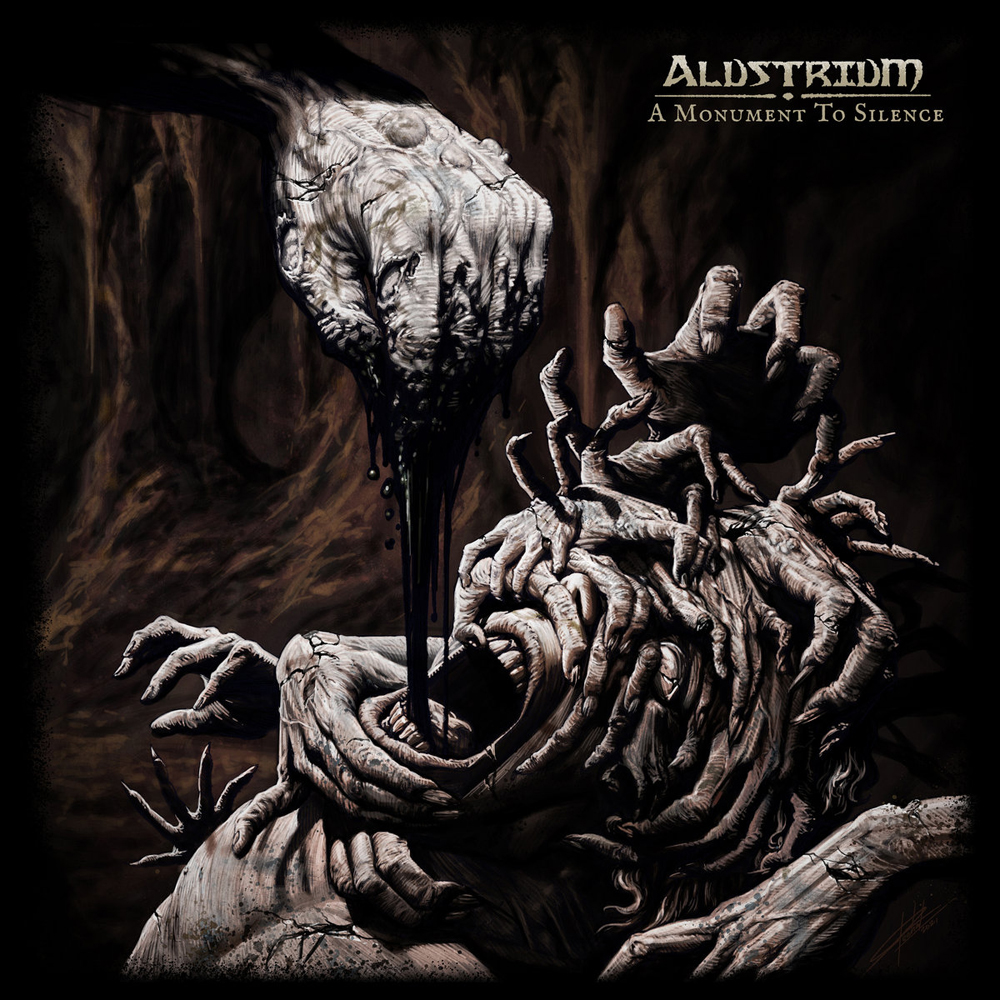 This group gets better with each release. Monument represents a decisive turn in their sound. They're more melodic moments have given way to a harsher timbre that demands to be heard.