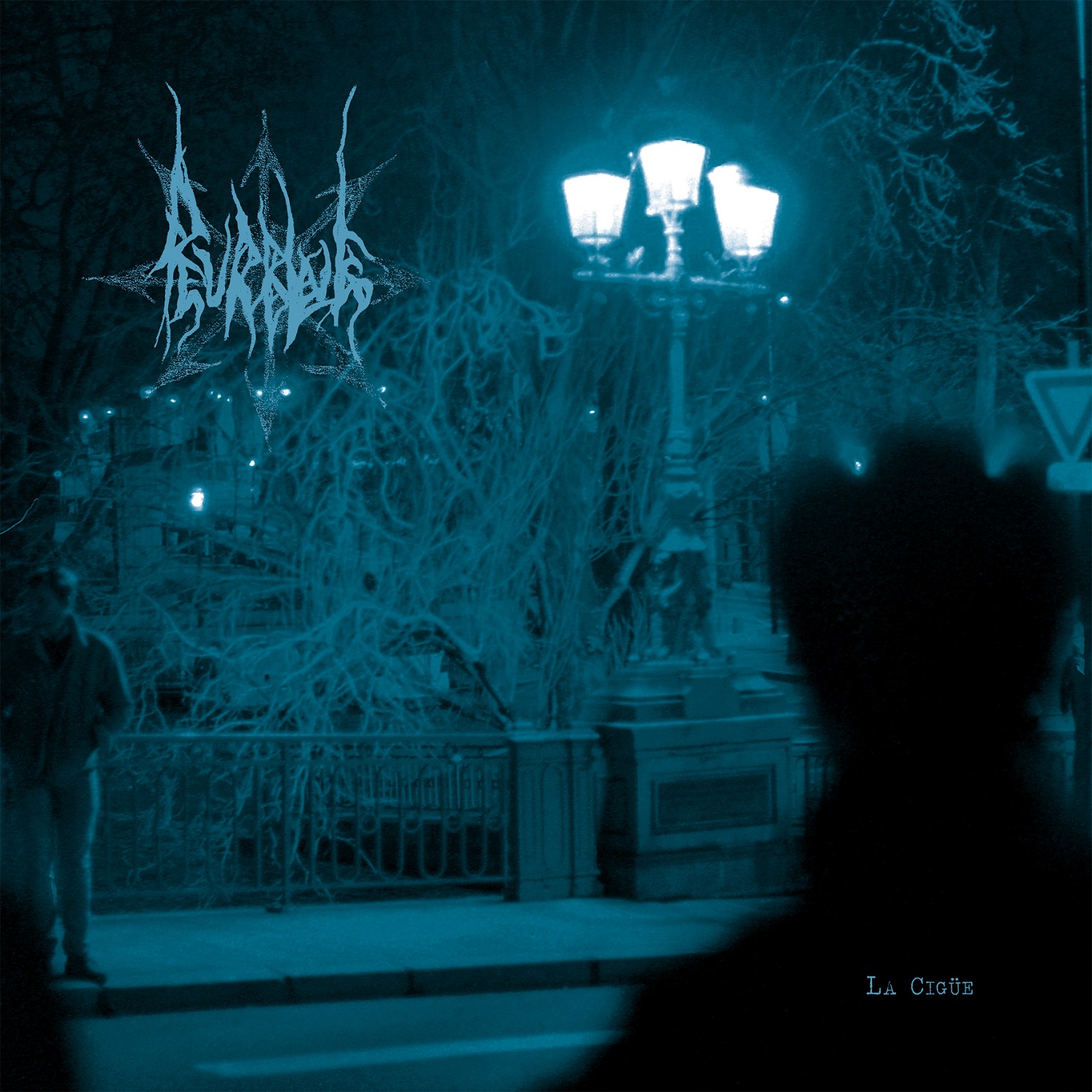 Peurbleue – La Ciguë
1st September 2022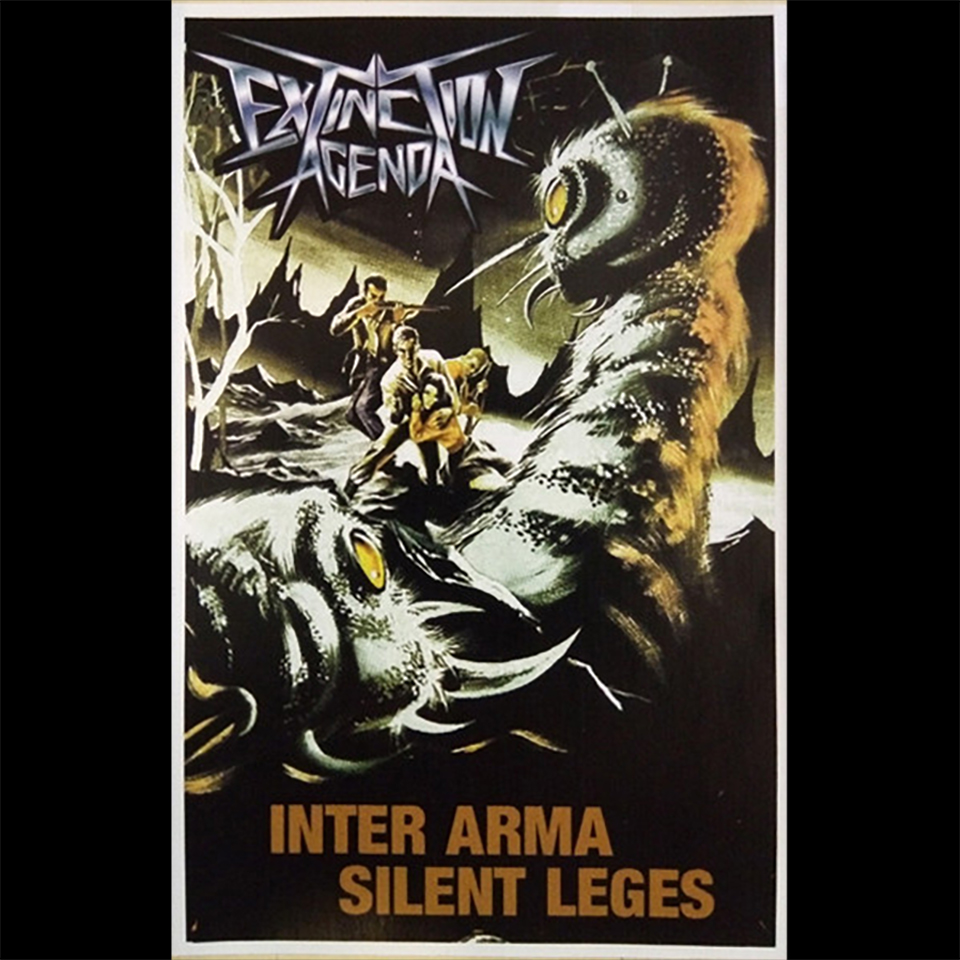 Extinction Agenda – Inter Arma Silent Leges
12th September 2022
Megadeth – The Sick, the Dying… and the Dead!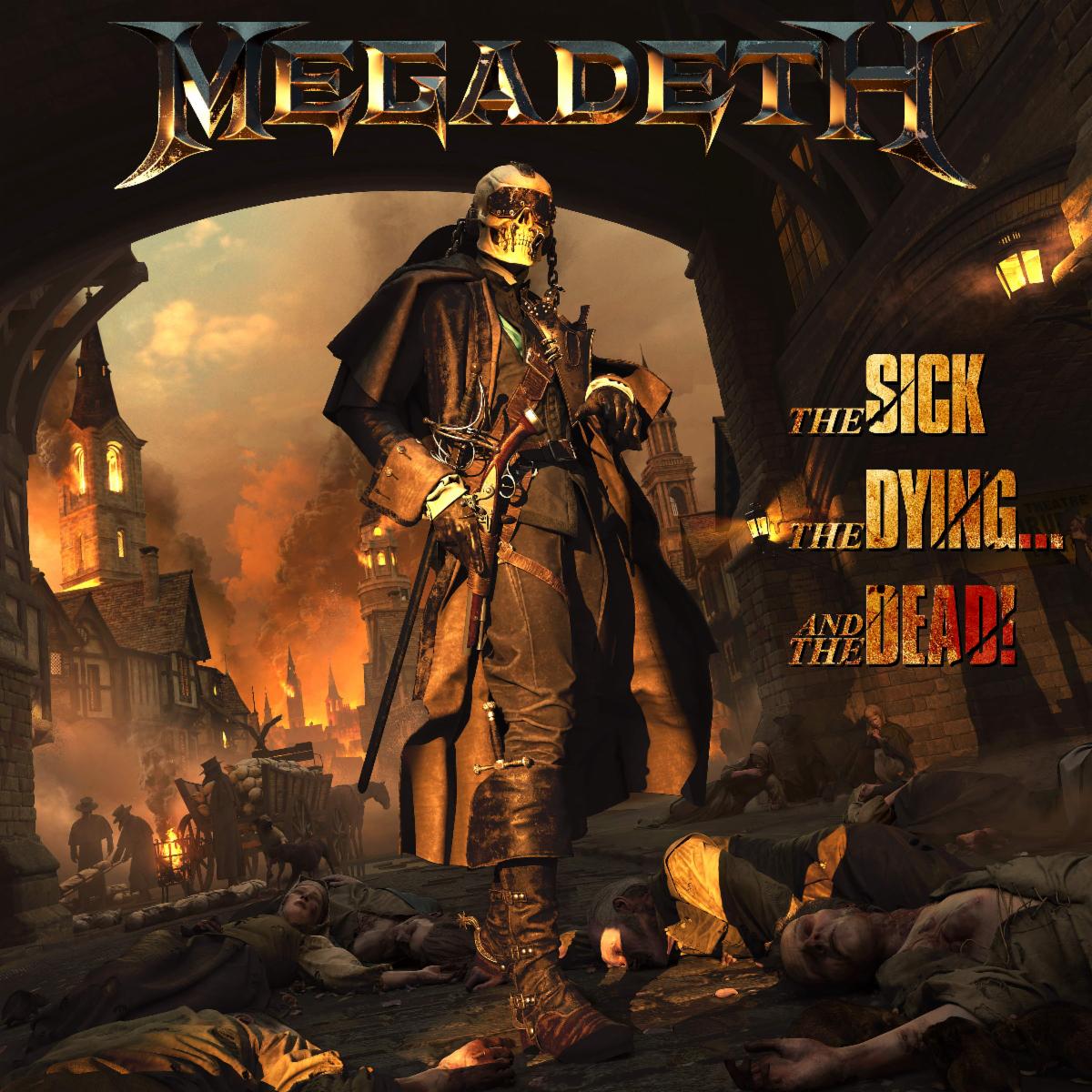 Label: Tradecraft & Universal / Release date: 2nd September 2022
Somehow throughout Megadeth's entire career there was always a lot going on. Even during their stable period inf the 90's where the band managed to maintain same line-up, commercial success and even critical acclaim, there was a so much going with the band stylistically.
Since that classic Mustaine/Ellefson/Menza/Friedman era of the band ended in late 90's there were endless line-up changes, massive oscillations in quality of the material, experimenting with direction and what not. The period since the band's previous album Dytopia and the new album, band's sixteenth, is not an exception. For instance, Mustaine battled throat cancer and band's founding member David Ellefson, who returned to the band in 2010, was dismissed from the band few years back.
Ellefson was part of the recording process, but after his dismissal his bass parts were removed, and bass recorded by Testament bassist Steve Di Giorgio. He served as a session musician and as a replacement for Ellefson, the band chose James LoMenzo who was part of the band in late 00's.
Band's previous album marked the band's return to more classic Megadeth approach, after rather experimental Super Colider. The new album The Sick, the Dying… and the Dead!, goes down the same trail as its predecessor, meaning that this a collection of well-known Megadeth songs which are heavily inspired by the band's classic period in 80's and 90's. They even re-introduced those long album titles with those three dots in them.
Also, sonically the album picks up where its predecessor left of, meaning that it's crystal clear, modern production. Di Giorgio's impact on the record is not really notable, taking into the consideration how big of a stomp he usually leaves on the overall sound of the bands he works with. Just check out his influence on the overall sound on Botherhood of Snake and Titans of Creation. But the bass generally has been getting far less space in Megadeth's overall sound for a long time now and not even that return from Ellefson changed it much.
On the other hand, recruiting guitarist Kiko Loureiro and drummer Dirk Verbeuren in mid '10's was such a clever move. There is hunger, creativity and nonetheless talent in those two that really serves band well. Verbeuren is a beast behind the kit, doing the classic songs justice in live setting and on the album he is not only rock solid and creative, but has good understanding of what works for given song. This second album to feature Loureiro as a lead guitarist makes it quite clear that he is the best match for the band since Friedman.
And after the opening three songs there is a feeling of a rather fresh and energetic band, despite the material being extremely familiar. In case of title-track the band comes criminally close to "She-Wolf" from 1997 Cryptic Writings. Still that opening trio is a rather strong way to open an album, touching upon some of the best trademarks from the band and simply delivering such great heavy metal songs.
Unfortunately, that big bold opening is never matched by the rest of the record, which while professionally executed is rather uneven in its quality. Something that has marked basically all Megadeth records since Youthanasia.
Rest of the album offers bit of everything and it ranges from solid metal songs such as "Dogs of Chernobyl" and "Soldier On!" and fillers like "Sacrifice" and "We'll Be Back" to basically distressing "Junkie", "Psychopathy" and "Célebutante".
Now those last three mentioned songs are generally weaker, but what makes them hard to digest are utterly cringing lyrics. They cover important and layered subjects, yet the lyrics are so weak and clumsy that it's hard to comprehend that they are written by the same man who is known for the lyrics packed with intellectual social and political commentary as well as sharp tongue-in-cheek treatment of similar subjects.
In general, the lyrics do not live up to the standard, which is so odd, taking into the consideration the current state of the world, which seems like a perfect setting to get Mustaine's creative angry juices flowing.
Instead we are served the horrific lines like: "And I wanna, I wanna be an astronaut, I wanna, I wanna, wanna" and "You say you're in movies, always dropping names of, so-called-semi-almost-famous friends, it never ends".
Musically there is plenty of good playing, what lacks is memorable riffs and less rather direct references to what the band has done before. That "She-Wolf" resemblance is just one of several.  Can you spot "High Speed Dirt", "Countdown to Extinction" and "Hook in Mouth", to just name a few?
The Sick, the Dying… and the Dead! Is a solid Megadeth record, but it's not a record that can in any way match the band's strongest albums and nor can it really match the quality of its predecessor or handful of other Megadeth releases. So, you do the math.