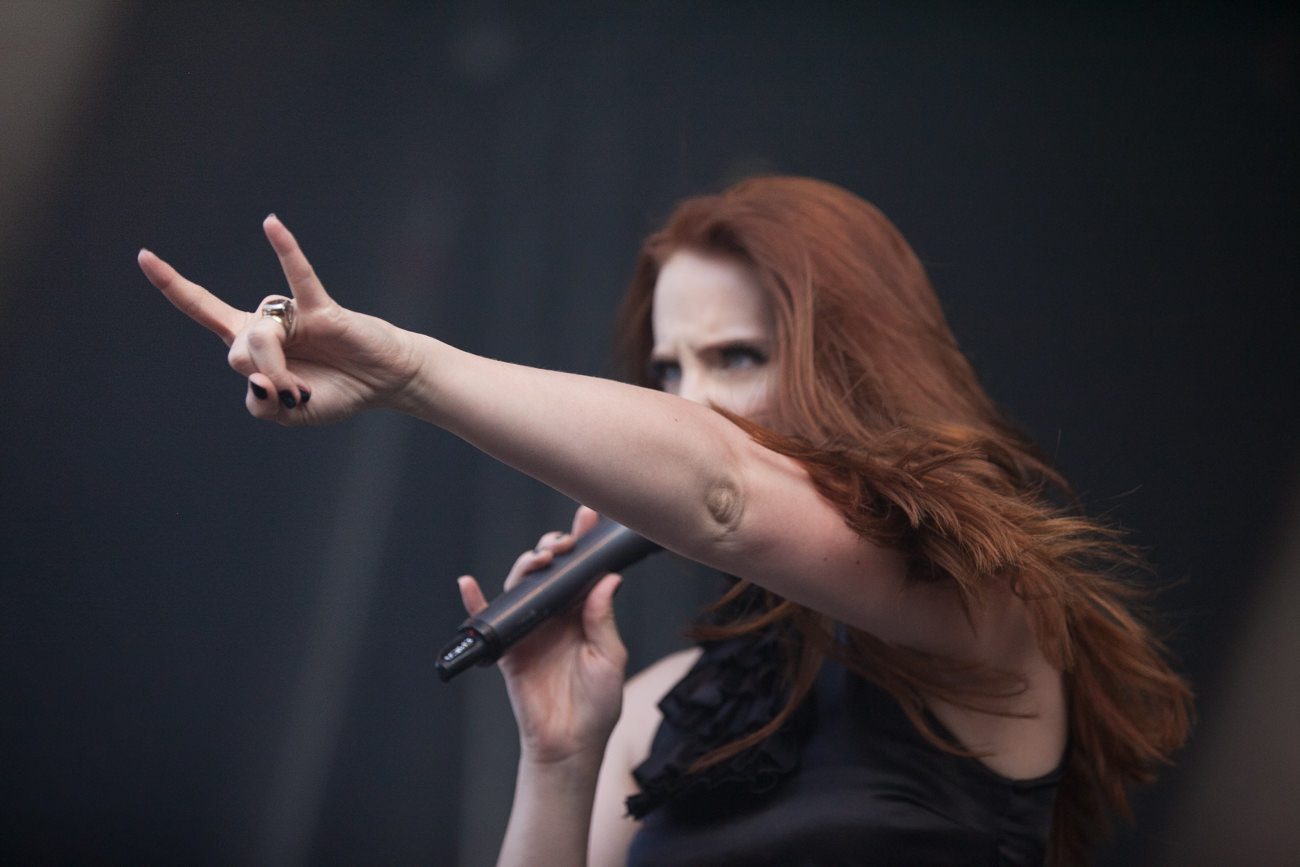 Epica, 24th June 2016, Hades: Copenhell Festival, Copenhagen, Denmark
26th June 2016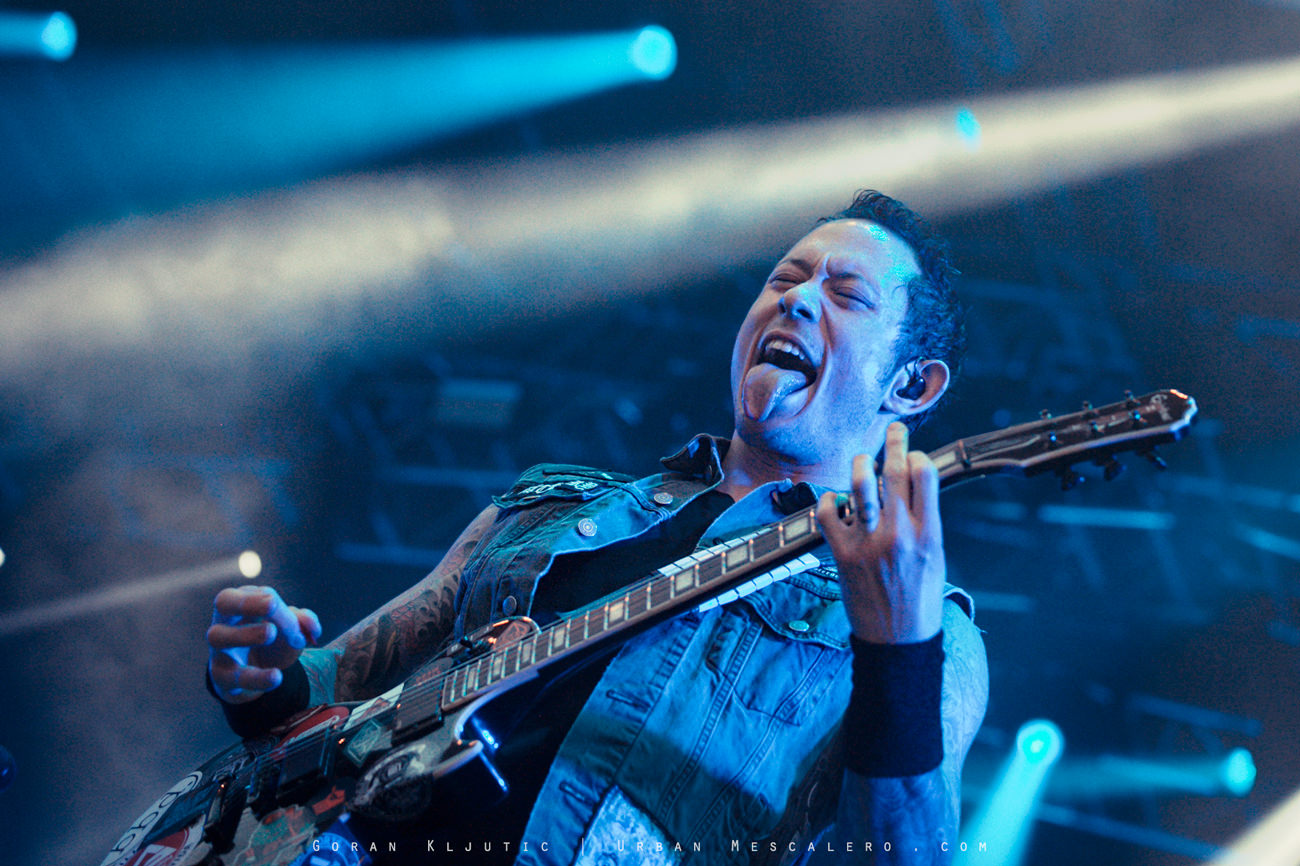 Trivium, 24th June 2016, Hades: Copenhell Festival, Copenhagen, Denmark
26th June 2016
Megadeth, 24th June 2016, Helviti: Copenhell Festival, Copenhagen, Denmark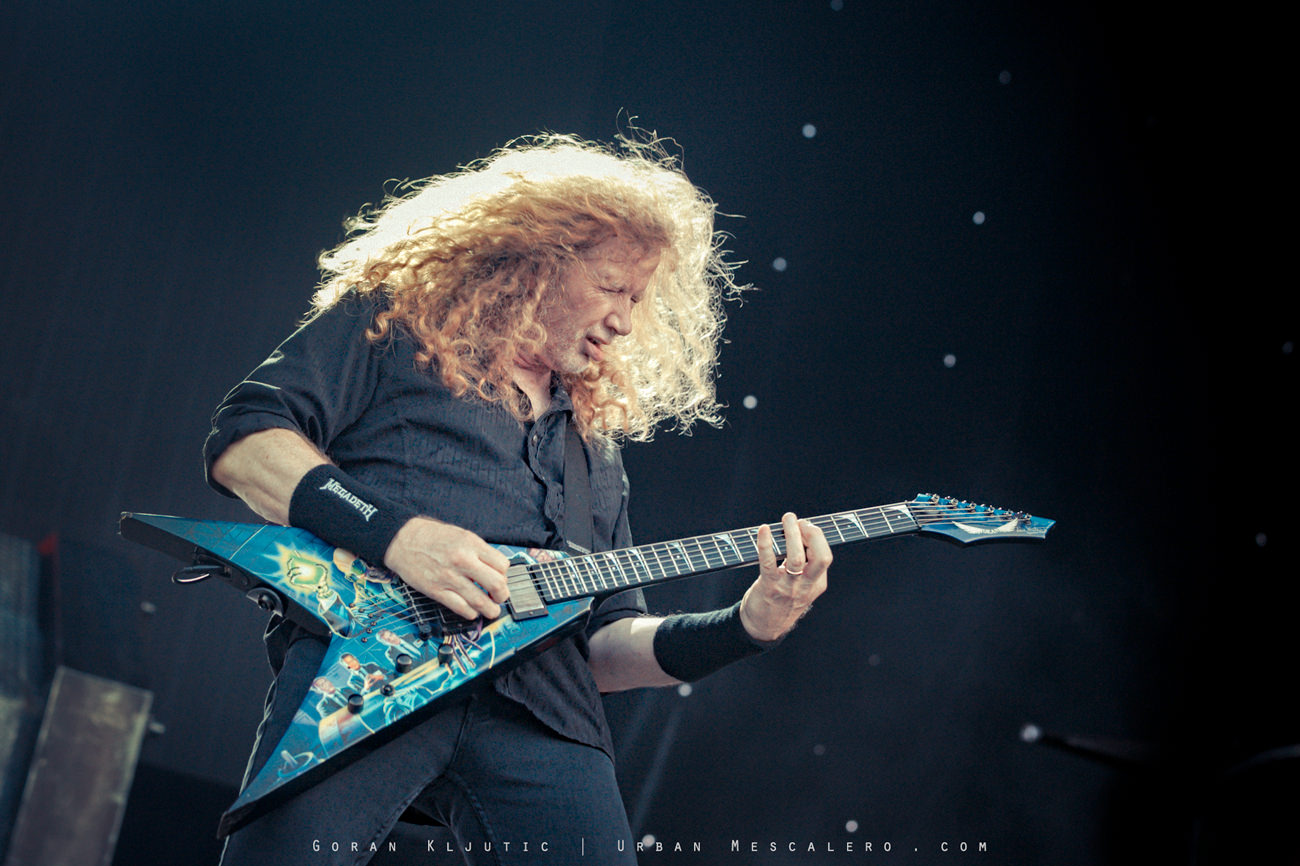 Megadeth, 24th June 2016, Helviti: Copenhell Festival, Copenhagen, Denmark
Photo: Urban Mescalero Photography www.urbanmescalero.com
I've almost lost the count of the times I've seen Megadeth live, which also means that I've seen their numerous line-ups and in playing just about any size venue. Some performances were better then the others, but common for all of them was that with a single exception of their 2007 gig at Copenhagen's Vega they never managed to match the brilliance of their music in a live show. Performance was usually spot on, but the live energy and the intervene nature of the band  always had hard time to translate the wholesome experience of their music into a wholesome live experience. Even the two times I've seen them perform Rust In Peace in its entirety.
Megadeth played the first ever Copenhell in 2010 when they were blown away by the awful weather conditions that resembled November weather much more than June weather. Their 2014 appearance on the same festival was cancelled, but now they were back with couple of new band members and an album that did wake some much-needed excitement in their fan-base.
Lamb Of God's drummer Chris Adler who joined the band for the recording of Dystopia and number of following live dates is currently busy with his main band and was therefore replaced by the man he recommended himself, Soilwork's Dirk Verbeuren. This turned to be a great decision by Megadeth and a spot-on recommendation by Adler. Verbeuren is a phenomenal drummer, but also a man who has great feel for the music he plays as well as fine balance between power and feeling in his playing. His presence on stage might be anonymous, but the above-mentioned qualities gained him loads of attention and he was on many people's lips after the show ended. Another new piece of a puzzle is band's new guitarist, the fairly unknown Kiko Loureiro. He joined the band last year and this young man might just be the best guitar-fit Megadeth had since Marty Friedman left the band in 2000 and looking at the long line of fine guitarist that made their way through Megadeth, that's an bold statement. But my God the kid can play and his style fits the band basically just as well as Friedman's did. And what a excitement and flow in playing.
There is another aspect to these two new members (and let's not forget Adler's part in the equation either) and that's that their enthusiasm and hunger has rubbed off on band's "old rocks" Dave and Dave to the such a degree that I must say that I've never seen Dave Mustaine so excited and energetic on the stage. What a pleasure it was. And with such performance and energy on stage it sure did rub off on the crowd as well.
Band's setlist was fairly safe and it worked very well live. I've never really seen "Hangar 18" as a show opener, but I must admit that it was nothing short of perfect for the first song of the show. "Hangar 18" was followed by new track "The Treat Is Real" just to give the audience a short breather before they were hit by "Tornado Of Souls", "Wake Up Dead" and "In My Darkest Hour", first of which was dedicated to recently passed former Megadeth drummer Nick Menza.
Anytime the Megadeth closes the regular part of the show with "Symphony of Destruction" and "Peace Sells" I can't help but think that they should end the shows with those two songs, but then they come back and play "Holy Wars… The Punishment Due" and I agree with myself that that was a perfect way to wrap up the show.
I can wrap up this review by saying that this was perhaps the best Megadeth show I've seen.
SETLIST
1 – Hangar 18
2 – The Threat Is Real
3 – Tornado of Souls
4 – Wake Up Dead
5 – In My Darkest Hour
6 – Dystopia
7 – Sweating Bullets
8 – Fatal Illusion
9 – Dawn Patrol
10 – Poison Was the Cur2
11 – Poisonous Shadows
12 – Symphony of Destruction
13 – Peace Sells
————————–
14 – Holy Wars… The Punishment Due