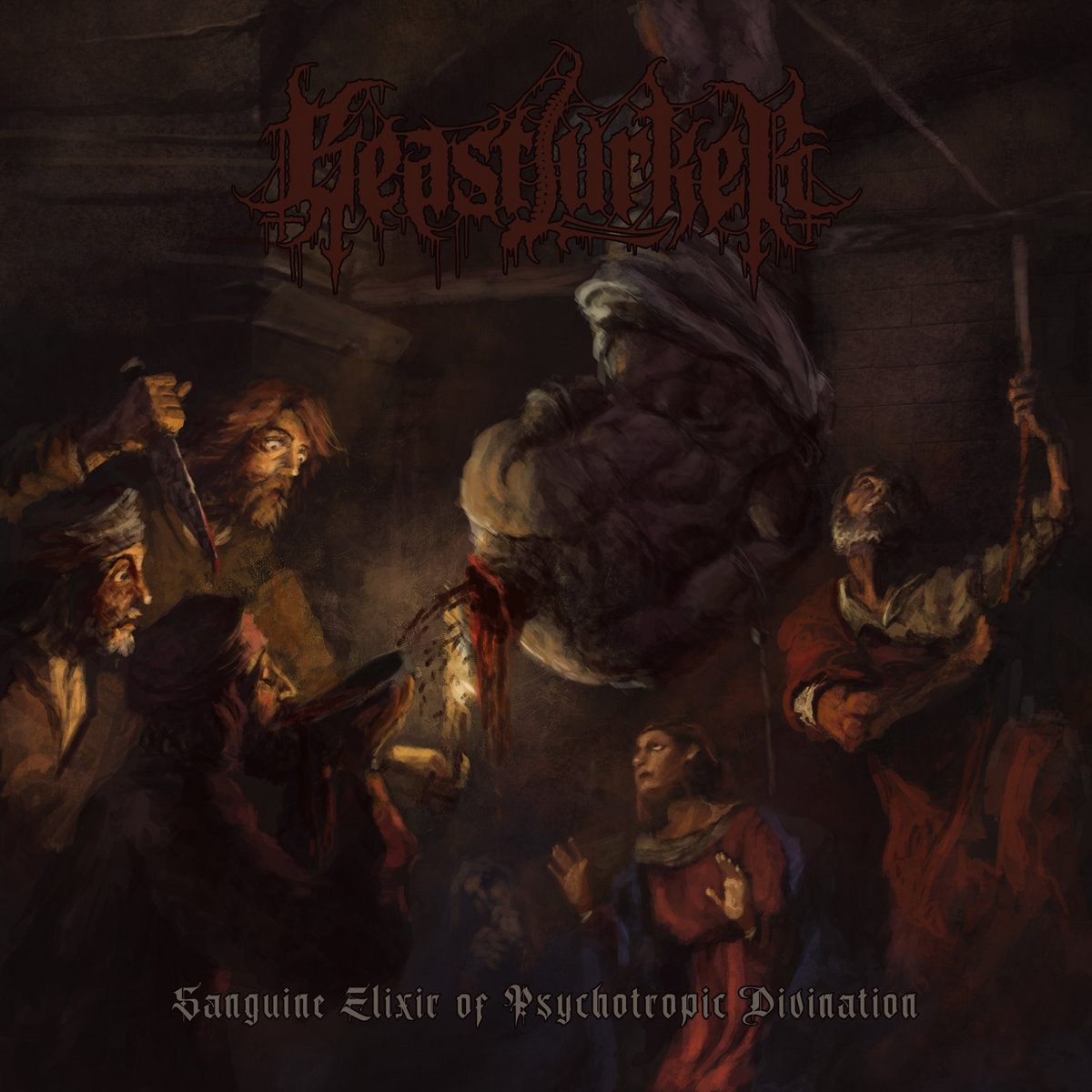 Beastlurker – Sanguine Elixir Of Psychotropic Divination
21st October 2021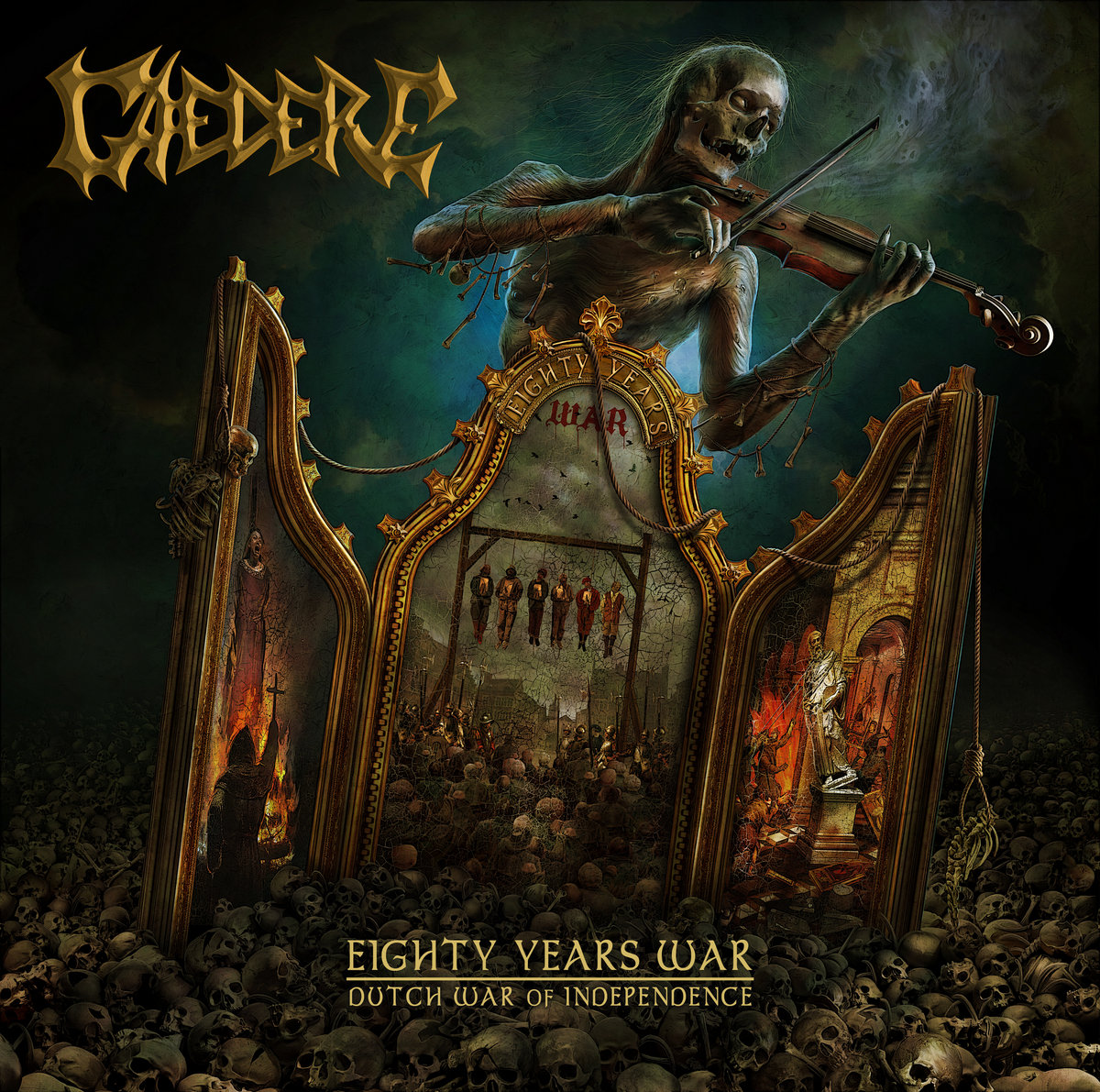 Caedere – Eighty Years War (Dutch War of Independence)
25th October 2021
Dream Theater – A View from the Top of the World
Label: InsideOut / Release date: 22nd October 2021
Despite several Dream Theater members' side projects it does make so much sense that the band was rather productive during the pandemic, writing and recording their fifteenths album, which is out today some two and a half years after the band released their previous album Distance Over Time. That album saw the band deliver one of the strongest albums since the departure of founding member Mike Portnoy in in 2010. And it was quite needed too, because its predecessor the ambitious double concept album The Astonishing was the weakest album of their career.
Distance Over Time, much like their first album without Portnoy, A Dramatic Turn of Events was characterized but somewhat safe approach, which echoed some of band's most beloved releases such as Images and Words and Scenes from A Memory: Metropolis Part 2. But what also characterized those albums is some really good songwriting. Distance Over Time was also more simplistic delivering songs that were short(er) and more to the point, something that also characterized their self-titled 2013 release.
New album sees the band building on its predecessor, sonically and musically, but with songs that are bit more complex and noticeably longer. Only two songs on A View from the Top of the World clock under 7 minutes. So, this does add a some more of over-the-top prog feel, but truth be told in general the approach and feel resemble that of their previous album greatly.
Also, sonically the band leans heavily against Distance Over Time, which is a positive approach, now that it seems clear that John Petrucci is not planning to let go of producer duties in the band any time soon. This means that sound is more rounded that it was on Dream Thater and especially on The Astonishing. By hiring Andy Sneap to mix and master the album, the overall sound is even more massive and rounded. At the same time the sound is crystal clear, with massive guitar sound, the drums that keep on moving further away from that ghastly sharply compressed sound that cut right through the mix and rob Mike Mangini's performance of emotion and feel.
If you were pleased by the overall approach of Distance Over Time, but proffered bit more of technical escapades, that this album should please you. The band has decided not to include any ballads, which is perhaps good taking into consideration that many of them do resemble one another. This doesn't necessarily make this album heavier and for those of us who appreciate the mellower part of the band's profile there is still plenty to get during the breakdowns in the long songs, like the middle section of the closing epic title track.
Album delivers a lot of that that made Dream Theater perhaps the most popular prog metal act of past few decades. But where the album drags behind is that overall songwriting and melodies are not as strong as the band is capable of. Still the back-to-back trio of "Answering the Call", "Invisible Monster" and "Sleeping Giant" are testament to greatness of this band.
But what might represent this album the best is the first single and the opener "The Alien" because it delivers what's expected from the band, it's brilliantly performed with some marvelous moments, but also plenty of relying on routine, which takes the excitement out of it.
As such A View from the Top of the World is most certainly another rather solid release from one of the biggest bands of the genre. It cements their position and the fact that already some 20 years ago the band has crossed that line where they are no longer affected by ever-changing trends and where they can do as they please yet maintain their position, commercially and regarding the fans.
That being said, when looking back at their body of work it seems justifiable to also expect more from the band. Hiring an outside producer could help that considerably, but more playfulness would serve the band well. Heck, daring to give into playfulness together with already established hunger for experimenting, could result in something significantly less expected. Look back and criminally underrated 1994 album Awake and you'll see what that kind of inspiration and playfulness can result in. The approach that defines masterpieces such as "A Mind Beside Itself", "Lifting Shadows Off a Dream", "6:00" and "Space-Dye Vest" off that album is something the band has hardly visited since 2005's Octavarium.
Band took a big step on The Astonishing and failed and now after two rather solid safer releases it's perhaps time to try again, but instead of over-the-top approach of The Astonishing, perhaps they should look back to Awake, Falling Into Infinity and Octavarium for inspiration for the overall approach and yes, that very important playfulness.