Dream Theater – A View from the Top of the World
22nd October 2021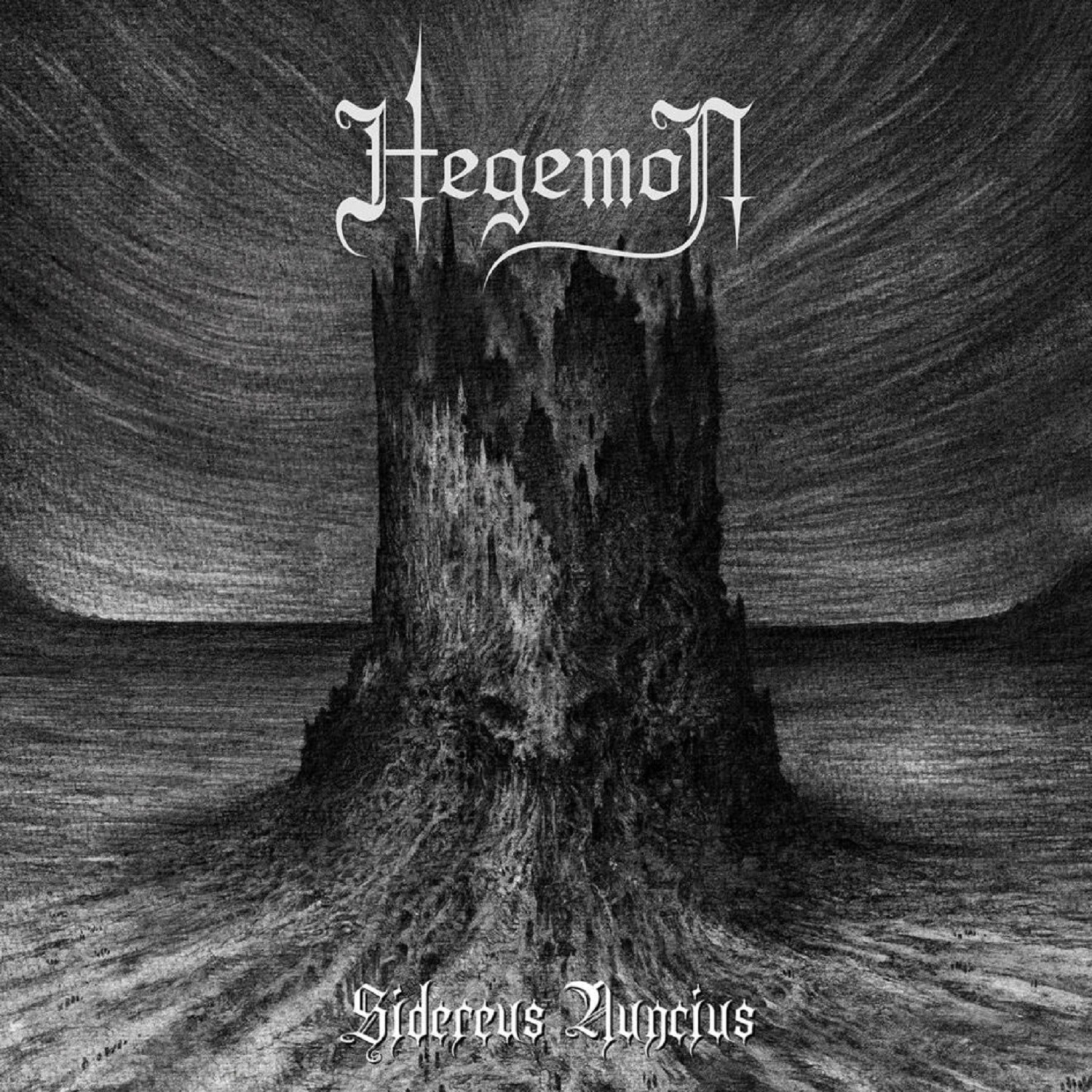 Hegemon – Sidereus Nuncius
25th October 2021
Caedere – Eighty Years War (Dutch War of Independence)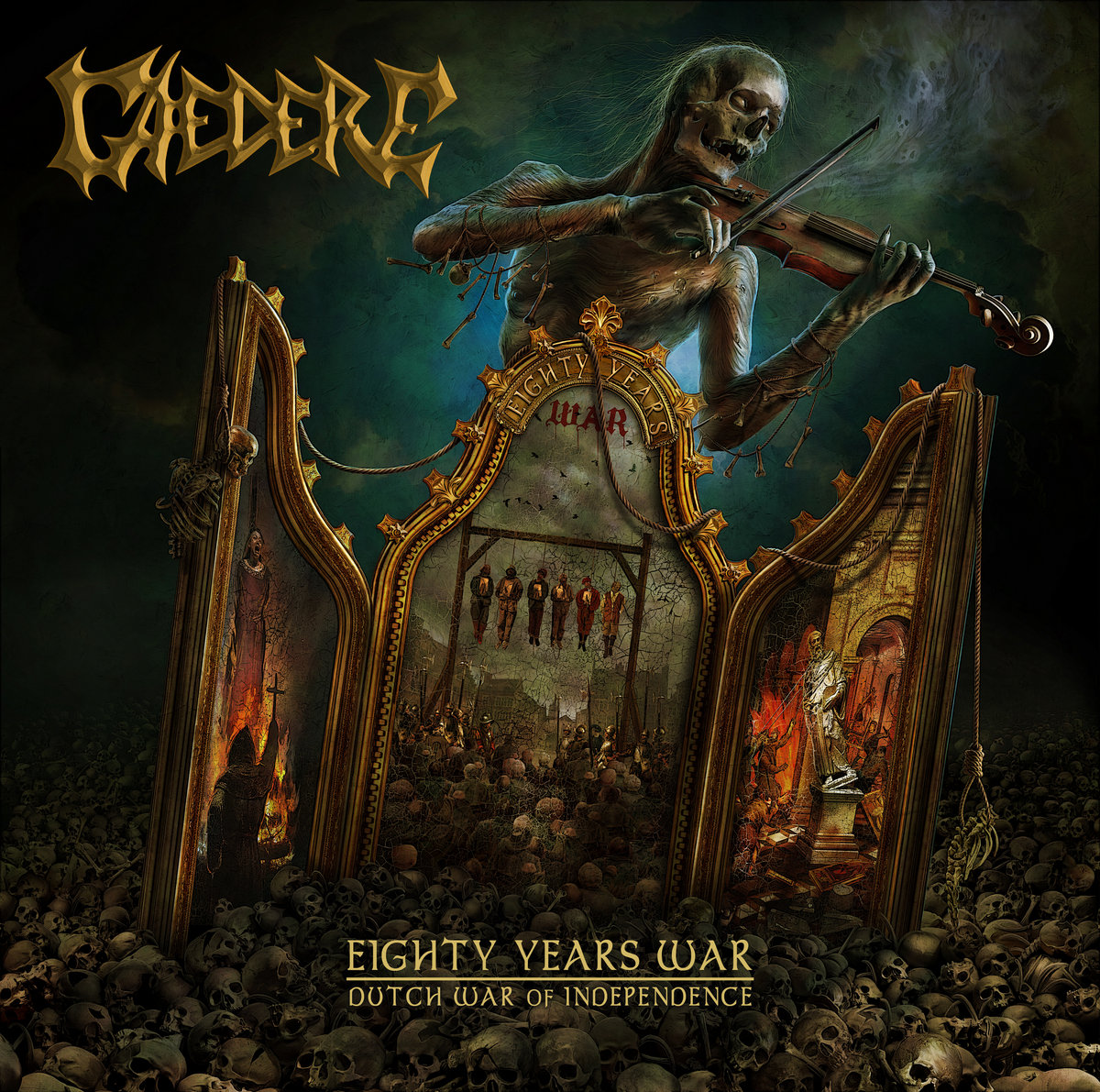 Label: Via Nocturna / Release date: 23rd July 2021
Niels Ottink (Guitars/Vocals) was kind to send me a physical copy of his band's latest eight-tracker opus entitled Eighty Years War (Dutch War of Independence). In other words, I somehow knew what to expect from this Dutch long-running death metal quintet Caedere, yet I was exited to hear what they sound like with a renewed line-up where Niels is the only remaning member.
Eighty Years War was released on Polish label Via Nocturna earlier this year. The album is a lyrical concept album, based around the eighty years war (equals to eight songs) and the founding of the Dutch Republic between 1568 and 1648. The sound is a blend of brutal and technical death metal, mixed with epic doom passages and haunting black metal riffs. It is brutal, dark, and melancholic at the same time.
The album opens with a dark and tortured death metal sonic assault "Iconoclasm". It's a fast opener in general, with growling and torturing vocals, whose when suplemented by some marching tremolo guitar parts, sounds very powerful and extreme. The following track is called "Inquisition" and it features more background extreme vocals, fast drumming and rather raging and insane guitar parts. "Council Of Blood" is built-up a bit diferently, with opening classic pig squeal and heavy drums, but varied and diverse guitars. "The Siege (of the long breath)" on the other hand is bit more melancholic and dark, a story about dying, so I guess it perfectly suits the overall atmosphere and the concept of the entire album. It is also the longiest track off the record, lasting for seven minutes. "Sea Beggars" is the highlight of the album for me, and in the link below you'll understand why. This song sums-up perfectly what this band is all about. "Divine Power Of Kings" has some experimental guitar sounds and overall a decent and 'present' drum play. The album closure is called "The Seven Provinces", being a very nice, but also a challenging and technical one, where you can hear some blast beats in combination with fat riffs and double vocals.
Compared to its predecessors Eighty Years War (Dutch War of Independence) is less groovy, but still offering this recognizable Caedere-sound following same energy, riffing-patterns, bass-lines and vocal contributions. The only place where I see a progress and evolvment is when it comes to the drum-work, this time being more complex and faster. It is the work of Michiel van der Plicht (ex-God Dethroned, Pestilence, Carach Angren) who played drums as session musician on the record.
Eighty Years War (Dutch War of Independence) follows suit from their two highly-acclaimed albums. The production is very delicate, authentic, exquisite and probably one of the best when we're dealing with this kind of music. Gyula Havancsákm (Accept, Annihilator, Blind Guardian, Destruction, Hour of Penance…) was responsible for this beautiful and morbid artwork.
For more info visit: https://vianocturna.bandcamp.com/album/eighty-years-war