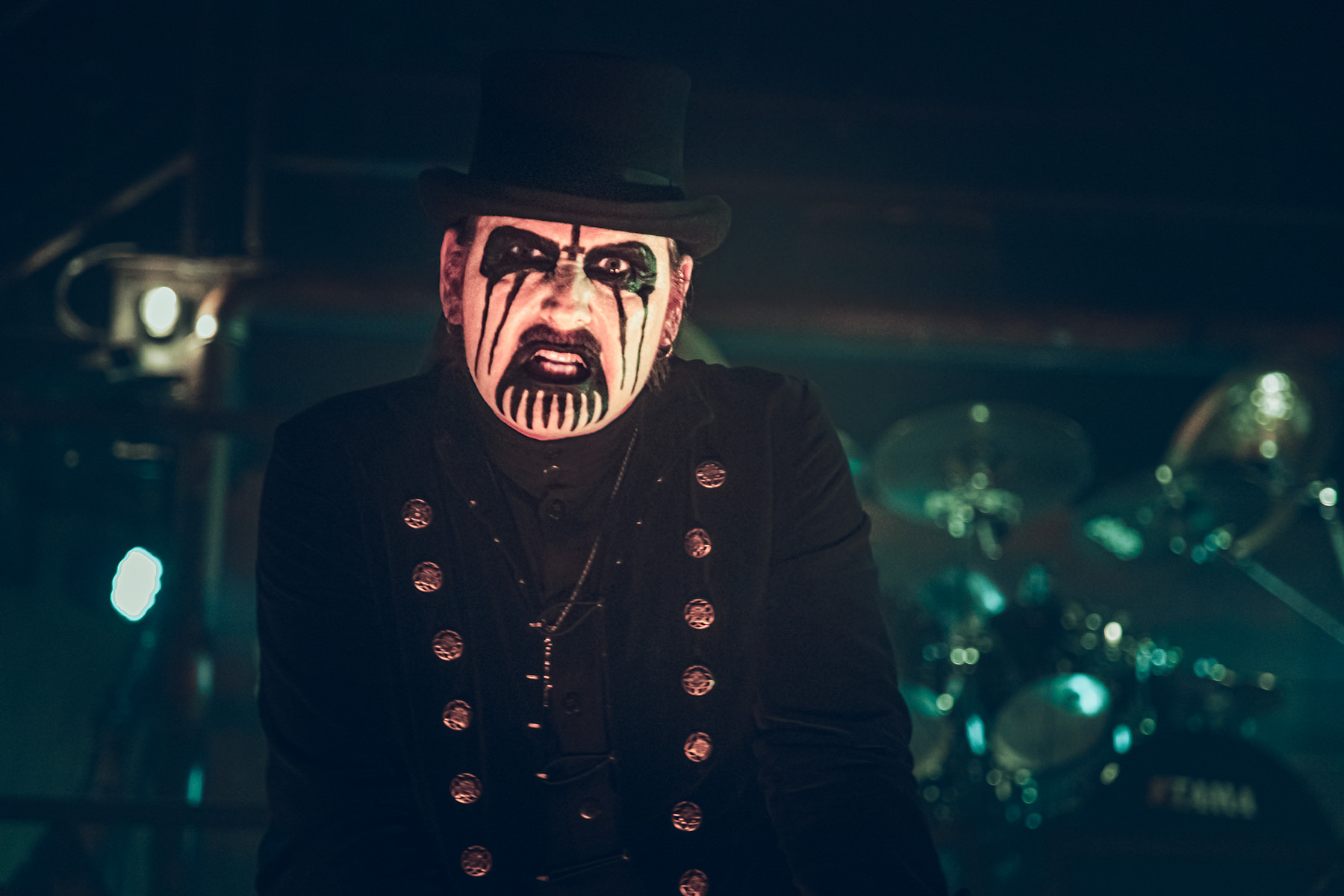 King Diamond, 10th August 2019, K.B. Hallen, Copenhagen, Denmark
11th August 2019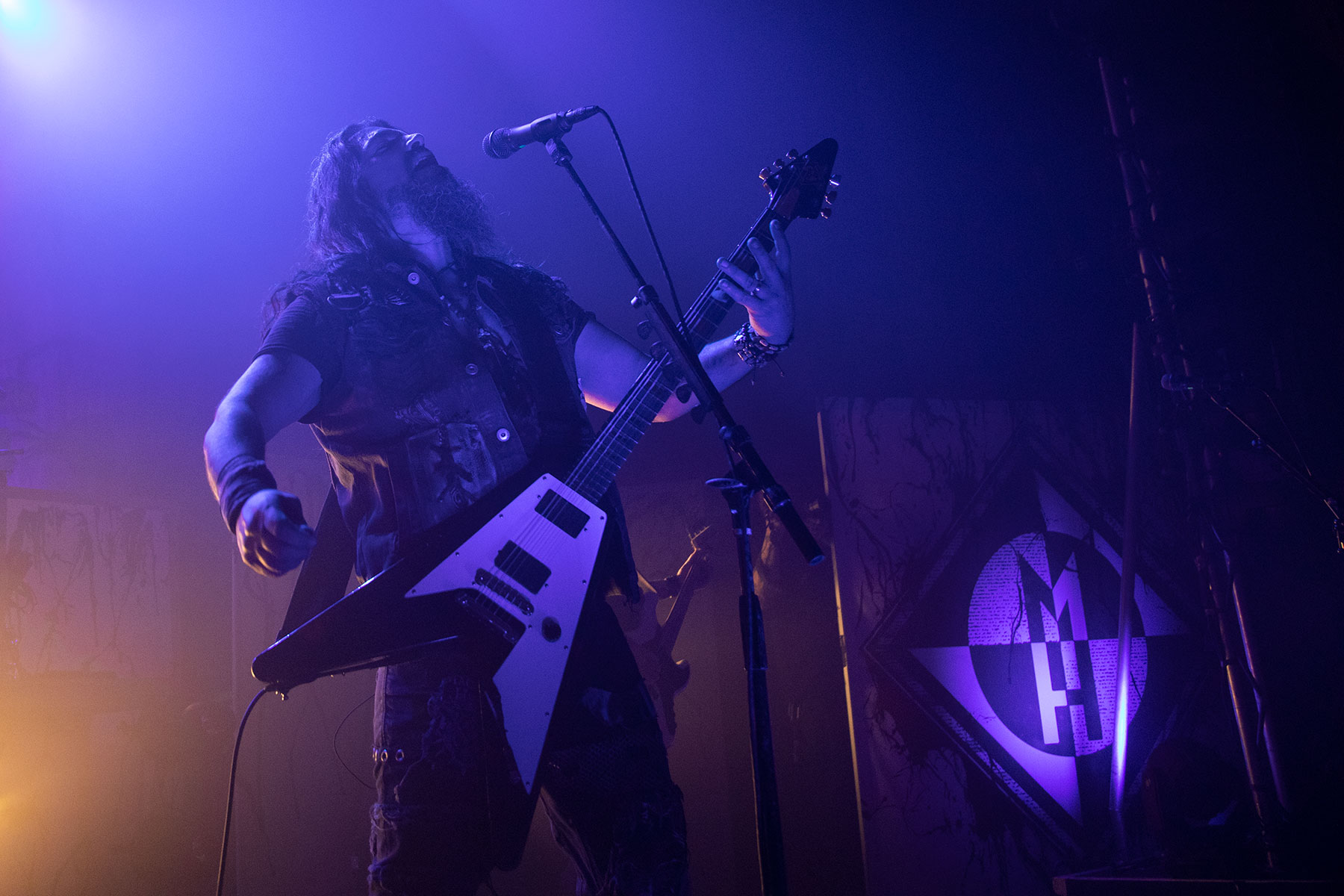 Machine Head, 10th October 2019, Amager Bio, Copenhagen, Denmark
10th October 2019
Alice Cooper & Black Stone Cherry, 25th September 2019, Royal Arena, Copenhagen, Denmark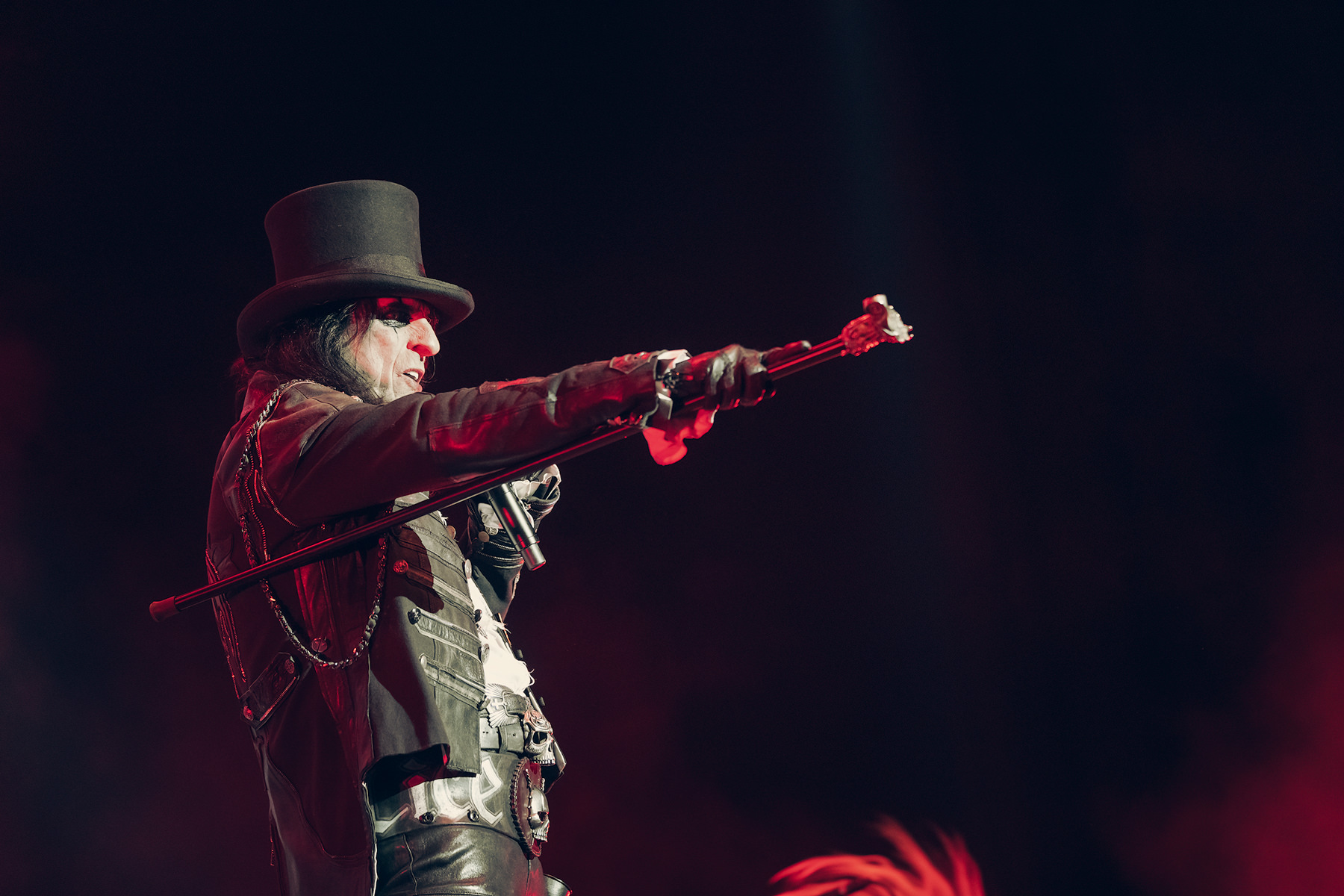 Alice Cooper & Black Stone Cherry, 25th September 2019, Royal Arena, Copenhagen, Denmark
Alice Cooper & Black Stone Cherry, 25th September 2019, Royal Arena, Copenhagen, Denmark
Photo: Goran Kljutic www.urbanmescalero.com
It's somewhat odd situation when the band is booked to play a venue that is clearly too big for them. The flexibility of Copenhagen's Royal Arena is impressive, but even closing the top balcony and moving the stage halfway in the arena couldn't make hide the fact that this 16.000-seater was visited by some 4.000 people. it's hard to understand why the promoter hasn't chosen the newly reopened K.B. Hallen or even Forum Black Box for the Alice Cooper's return to Copenhagen. Perhaps Cooper's management was too confident, because of the mainstream attention he has gained during past few years, thanks to his involvement with The Hollywood Vampires or have they decided to try to ride the positive wave of Cooper's last victorious appearance in Denmark at 2016 Copenhell.
The openers Black Stone Cherry have drawn a solid crowd for their 45-minute-long show, but they had hard time getting them involved. Not because of lack of trying, thou. On contrary, the band was fired up and firing on all cylinders. Even often bit withdrawn singer/guitarist Chris Robertson was up there in the front doing his best to connect with the crowd. But, breathing life in the mouth of the dead fish of a crowd was a quite a task.
The band did just about everything right and they even sounded quite good. Opening a gig with triple threat of "Burnin'", "Me and Mary Jane" and "Blind Man" was flawless, not only because it was delivered with conviction and no-frills approach, but also because of the nature of the songs chosen for the opening of a supporting act's show. But it was hard for the band to get the crowd going and that affected the show, noticeably. The lack of balance and interaction vanishes when just about only people moving around are those on stage.
Towards the end of their show they did manage to breath some life into the Royal Arena, mostly due to carefully chosen setlist and simpatico energetic performance. There was not much talking and for the most part the band went from one song into another. The short set was a rock-solid introduction to this band, showcasing their dynamics in an easy to swallow form. It was pity the crowd was so hard to please and perhaps the another minor sidenote would be that band should've chosen another set-closer rather than the title track from the band's latest album Family Tree.
The band was met by similar obstacles in regard to the crowd, when they played a headlining show in Copenhagen some ten months ago. This time the Kentucky boys might have just played an even better show, but the impact was somewhat similar.
BLACK STONE CHERRY SETLIST:
01 – Burnin'
02 – Me and Mary Jane
03 – Blind Man
04 – In My Blood
05 – Blame It on the Boom Boom
06 – White Trash Millionaire
07 – Lonely Train
08 – Cheaper to Drink Alone
09 – Family Tree
Half an hour later the big curtain in front of the stage dropped and those 4.000 people were welcomed to Alice Cooper's nightmare. And it turned out to be a nightmare indeed. The opener "Feed My Frankenstein", suffered from such dreadful sound that took any impact out of the otherwise cleverly chosen opener. The sound was such a mess that most of the band spent big chunks of the song on the side of the stage scolding the soundman. Things didn't get noticeably better by the time Cooper and the band followed the opener with a true classic "No More Mr. Nice Guy". First true improvements in the sound appeared during "Bed of Nails", but even then, the it was weak, unbalanced and with massive oscillations.
It didn't make matters any better that Cooper's voice was in such bad shape that canceling the show wouldn't have been an overkill. Despite four competent backing vocalists, the Cooper's performance came across as extremely weak and shambolic. At times the soundman would put it right up in order to compensate for lack of its power, but this just drew additional attention to the issues Cooper had with his voice this evening.
The man is pass70 and it goes without saying that his voice has been marked by the sands of time, but last night was something completely different. We've seen Alice delivering on high level just few of years ago at Copenhell and hopefully last night's issues are only an temporary setback.
All the above factors made it even harder to get the dull crowd going, even for the headliner and his band who did their best to lift the crowd.
And speaking of the band, the current lineup has proven itself time and again, cementing yet again that Cooper is extremely good at surrounding himself with professional musicians. Nita Strauss stole lots of attention due to her appearance, but her playing was as impressive as ever, with especially Kane Robers' and John McCurry leads fitting her well. Ryan Roxie especially excelled in regard to leads of the older songs, but common for the entire band is that they are very skilful and professional. Unfortunately, that was hard to spot last night, because of the dreadful sound throughout the show, which put a massive shade over their performance.
Back in the day, Alice Cooper's show was shocking and groundbreaking inspiring endless line of bands in decades to come. But times do change and already in early 90's the overall concept of the show became anything, but shocking. It is however understandable that Cooper sticks to his guns when it comes to the theatrical part of his show and in this time and age such retro horror approach is even in. These days, however, some of the acts such as Rob Zombie and King Diamond, who are heavily inspired by Cooper manage to make the retro horror show cooler than the man who invented them.
Alice Cooper's previous visit to Denmark was victorious and it happened in broad daylight at a festival. Last night's show suffered from endless line of obstacles and hopefully Danish crowd will get another chance to experience the ageing legend in his right element delivering what we know he can.
ALICE COOPER SETLIST:
01 – Feed My Frankenstein
02 – No More Mr. Nice Guy
03 – Bed of Nails
04 – Raped and Freezin'
05 – Fallen in Love
06 – Muscle of Love
07 – He's Back (The Man Behind the Mask)
08 – I'm Eighteen
09 – Billion Dollar Babies
10 – Poison
11 – Roses on White Lace
12 – My Stars
13 – Devil's Food
14 – The Black Widow
15 – Steven
16 – Dead Babies
17 – Escape
18 – Teenage Frankenstein
—————————
19 – Under My Wheels
20 – School's Out