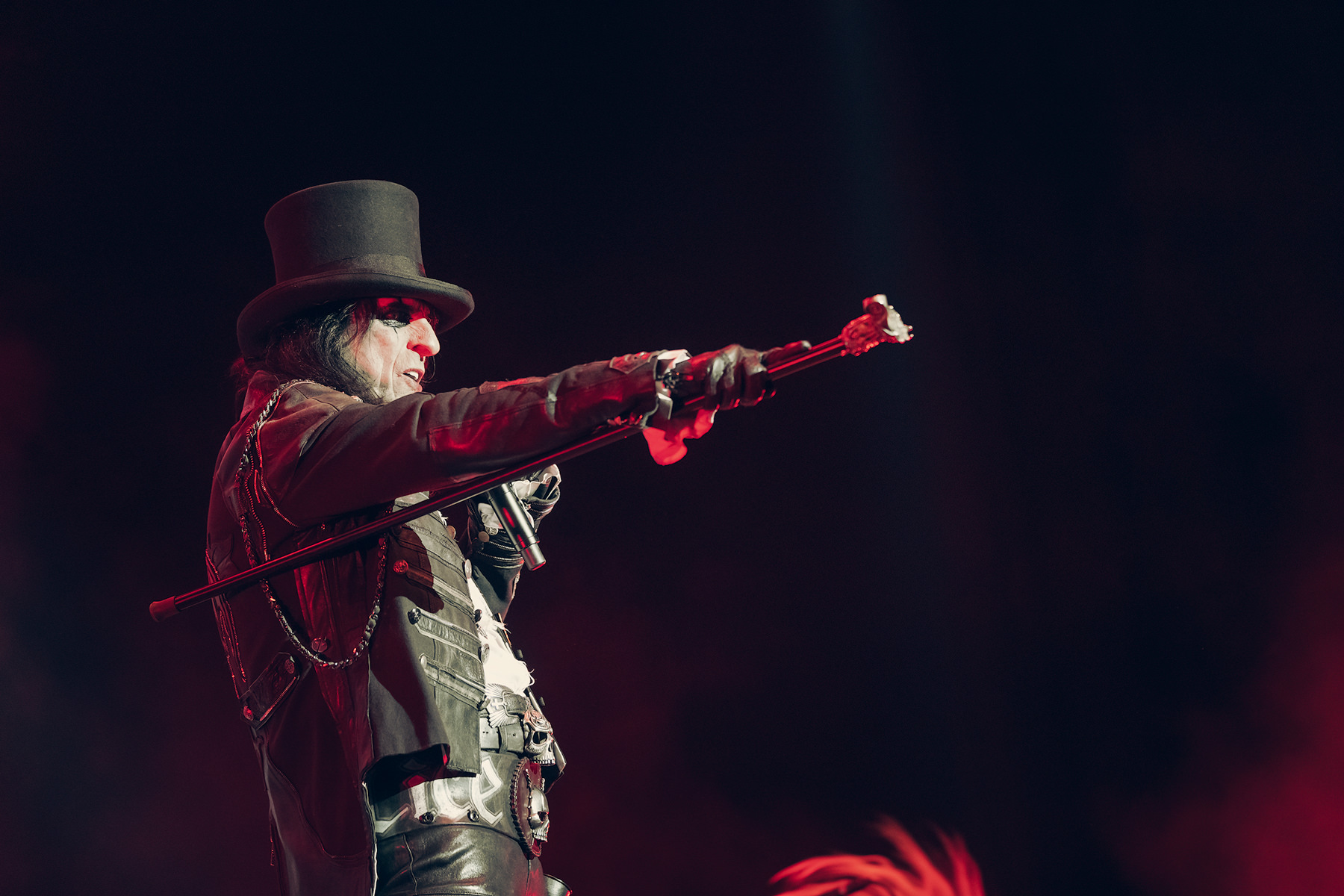 Alice Cooper & Black Stone Cherry, 25th September 2019, Royal Arena, Copenhagen, Denmark
26th September 2019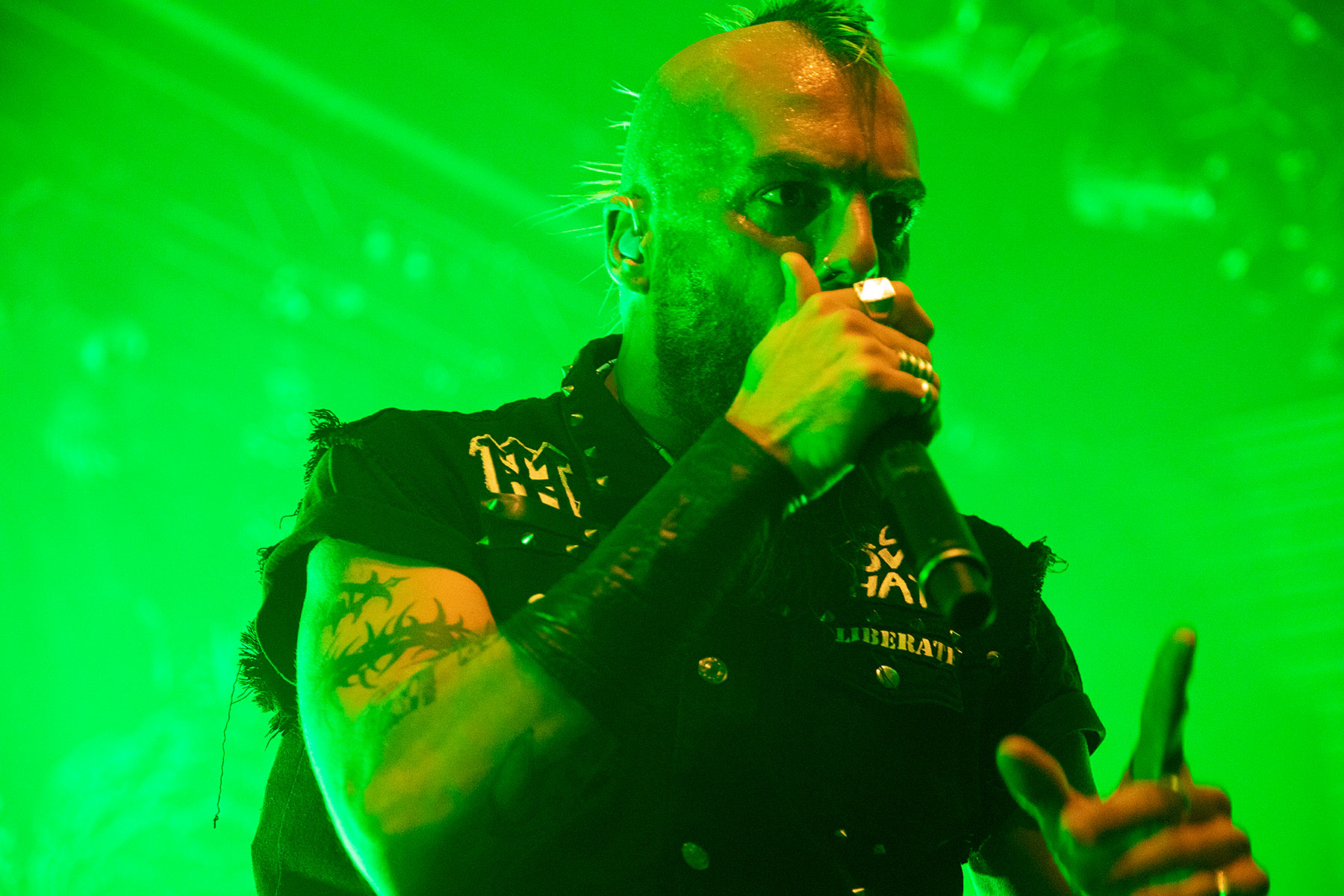 Killswitch Engage, Revocation & Tenside, 2nd November 2019, Amager Bio, Copenhagen, Denmark
3rd November 2019
Machine Head, 10th October 2019, Amager Bio, Copenhagen, Denmark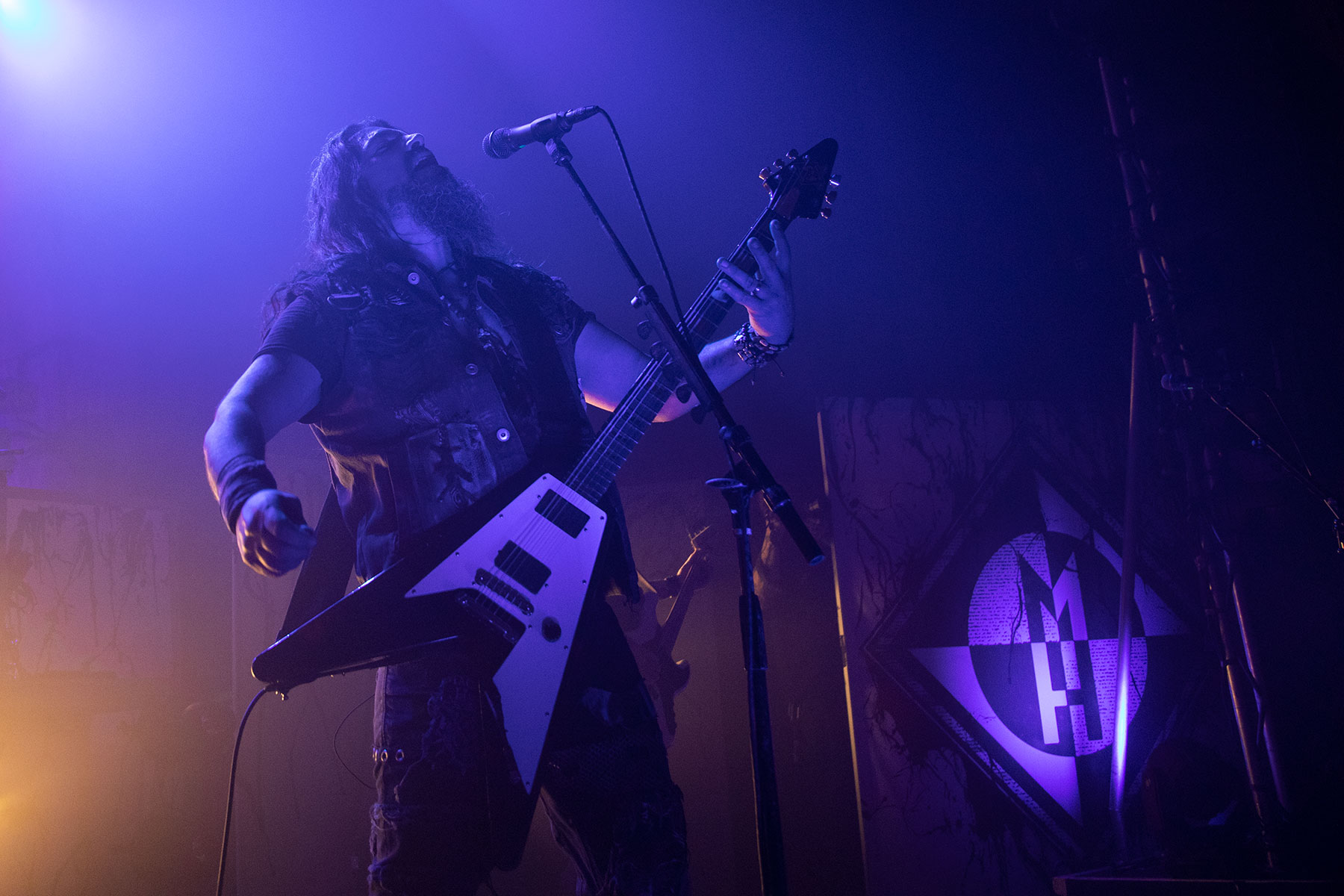 Machine Head, 10th October 2019, Amager Bio, Copenhagen, Denmark
Archive photo: Zoran www.sonic-shot.com

Things have been happening fast in Machine Head camp lately. After last year's nearly catastrophic album Catharsis, the band, who's basically incapable of playing a bad gig, played one of the weakest shows on Danish soil. Not long after band's drummer Dave McClain and guitarist Phil Demmel left the band simultaneously, after 23 and 15 years in the band.
Shortly after band's leader and only original member Robb Flynn announced big Burn My Eyes reunion to collaborate the 25th anniversary of the release of band's landmark debut album. Well, sort of.
While some kind of reunion was in the making it all got quite messy, quite fast.
The reunion was only partial and only for in connection with tour, meaning that Adam Duce was not taking part in the reunion and the Burn My Eyes-tour was actually to feature two new band members playing alongside Flynn and bassist Jared MacEachern for the first portion of the show. Then the two new members would be replaced by band's original members guitarist Logan Mader and drummer Chris Kontos for the performance of the entire Burn My Eyes album.
It wouldn't be odd if you're feeling bit lost right about now. Truth be told, the whole thing feels like somewhat of an odd and messy affair and it actually also as a missed opportunity for Flynn to obliterate the damage created by Catharsis and surrounding events, by getting the original line-up together … period – four men, one tour and a new album on the horizon.
But here we are … at Amager Bio in Copenhagen, trying to figure out what to expect from the sold-out show.
The band featuring the two new band members drummer Matt Alston of Devilment and guitarist Wacław Kiełtyka of Decapitated, hit the stage in a familiar manner, with Ozzy Osbourne's "Diary Of A Madman" blasting from the speakers and opening with what has become a standard machine head show opener "Imperium". It was quickly followed by mighty "Take My Scars" and it all sounded good and the band was fired up, but one couldn't help, but wishing that Mader and Kontos were not backstage, but rather on stage.
But that being said, few songs into the concert it was clear that Machine Head was set to play another great gig. The new members might have been anonymous on stage, but their playing was as solid as you'd expect. It did, however, lack personality, but perhaps this will come to the surface some more, once they really settle in the band.
This tour might be about celebrating the 25th anniversary of Burn My Eyes, but the first part of the show was such a colossal display of how much great music this band has created since the debut. The setlist was perfectly put together, spanning over each album, with only "Killers & Kings", "Is There Anybody Out There?" and the guitar solo feeling misplaced.
The band sounded good throughout the show and just what a pleasure it was having MacEachern perfectly balanced in the overall sound. Bass has a tendency to be either too dominant or buried underneath everything else at metal shows, but last night was a textbook example of how it should be done. On top of that his bass sound was just equal amount of clean and dirty-fat.
Flynn was his old self, giving it all and yet again making the endless line of clichés work throughout the almost two hour long first part of the set. Had we not known that the band would come back for the Burn My Eyes performance, the first part would in every way feel like a very good machine Head convert.
SETLIST PART 1:
1 – Imperium
2 – Take My Scars
3 – Now We Die
4 – Beautiful Mourning
5 – Bulldozer
6 – Locust
7 – Killers & Kings
8 – I Am Hell (Sonata in C#)
9 – Aesthetics of Hate
Guitar Solo
10 – Darkness Within
11 – Catharsis
12 – From This Day
13 – Ten Ton Hammer
14 – Is There Anybody Out There?
15 – Halo
But the case a main focus of this tour is the performance of Burn My Eyes, band's debut and generally milestone album for the band as well for the new wave of American trash metal. Back in 1994 the band blazed the path for many bands to follow with an album that impeccably mixed the old-school trash metal influences with newer groove driven metal, introduced to the masses by Pantera.
It's worth a praise that the band only took 10-minute break before starting the second part of the show, but unfortunately the short break meant that they big part of the crowd was outside smoking or waiting in line for either refreshments or toilets. This took some of the impact of the Machine Head classic above them all – "Davidian".
Looking at the four men on stage it felt weird not to have Adam Duce on bass, but that being said it was a pleasure to experience not only Burn My Eyes played in its entirety, but also being played live with Mader and Kontos. Especially the second of the two impressed utterly. Kontos' performance on Burn My Eyes hasn't really been matched since and he's probably the finest drummer in the genre to come since Vinnie Paul.
I even recall talking to Dave McClain back in 1997, when he confided about the pressure that he was under for filling Kontos' shoes. To paraphrase him; "Even my mom was like, Jeez, that's some amazing drumming on that record, son." Last night his performance was just whole another level to that of Matt Alston or Dave McClain, who despite being an outstanding drummer, never managed to play Burn My Eyes songs with the feel, flow and nonetheless groove that Kontos does. It's actually eerie how he manages to balance so much power, groove and elegance into his performance. His performance gave this concert just whole another feel of tightness that is so much more than just tight. The dynamics and nuances in his play are simply mesmerizing.
Halfway through the set it was clear that crowd was getting exhausted and number of them even left, which is somewhat peculiar taking into the consideration the uniqueness of the chance to experience the album majority of "Headcases" consider band's finest hour. Perhaps was the first part of the show bit too long and exhausting for the aging crowd. One shouldn't complain about band playing + 3 hour long gigs, but for the good of the show, it seems that first part should've been bit shorter, because Burn My Eyes celebration wasn't all it could've been, even without Duce.
The whole situation surrounding this event, was bit of a mess; partial reunion, partial introduction of whole another line-up, the best of set, the Burn Your Eyes set, uncertainty of what is in waits with Machine Head.
After last night's show it's hard to figure out if and how Kontos, Mader, Alston and Kiełtyka will be involved in the band. Truth be told the first two seemed only to be involved in this tour and the latter two came across as hired guns.
One thing is for sure thou, last night Machine Head once again played one hell of a gig. It's just what they do regardless who's in the band and what their latest album was like.
SETLIST PART 2
1 – Davidian
2 – Old
3 – A Thousand Lies
4 – None But My Own
5 – The Rage to Overcome (preceded by short drum solo)
6 – Death Church
7 – A Nation on Fire
8 – Blood for Blood
9 – I'm Your God Now
Evil (excerpt – featuring Flynn and Kontos only)
10 – Block