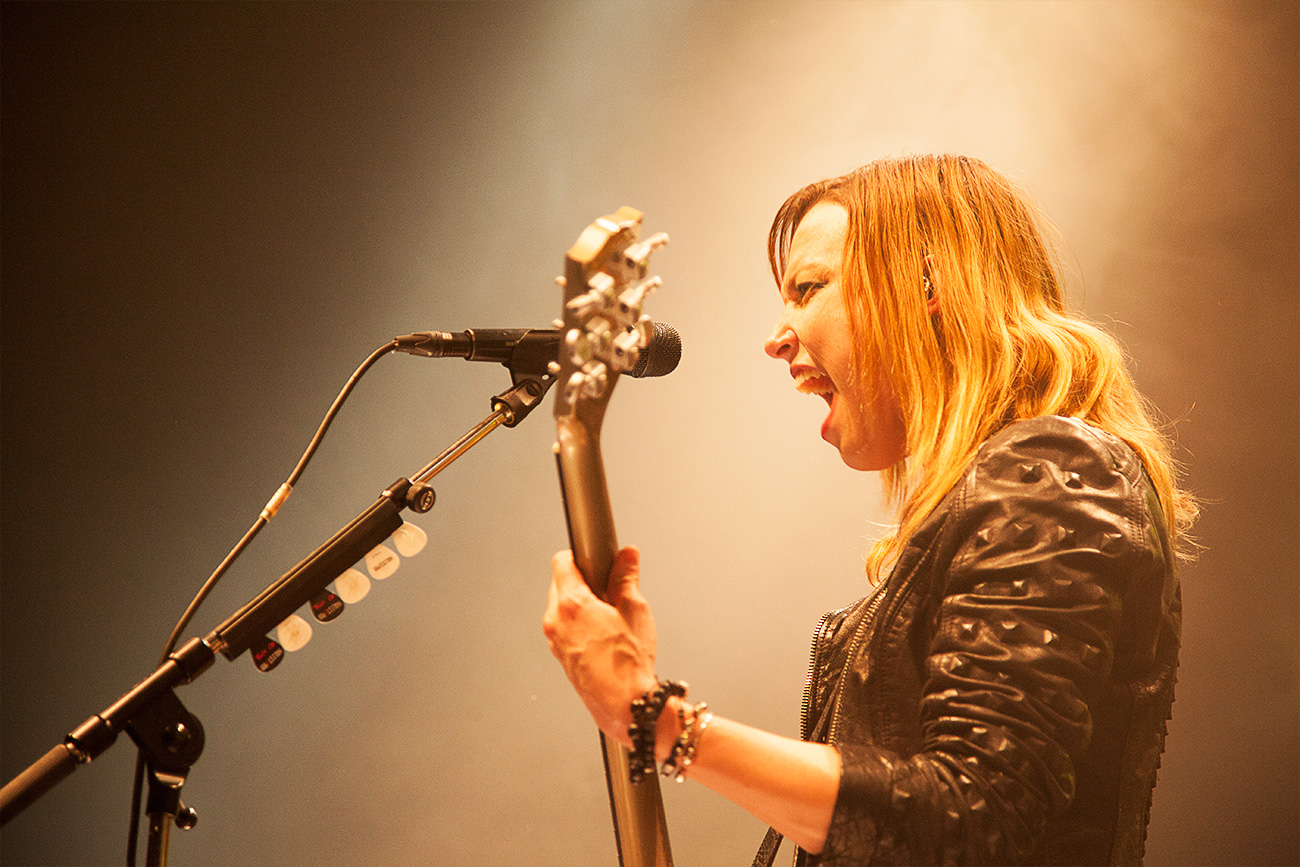 Halestorm, 8th June 2016, Amager Bio, Copenhagen, Denmark
9th June 2016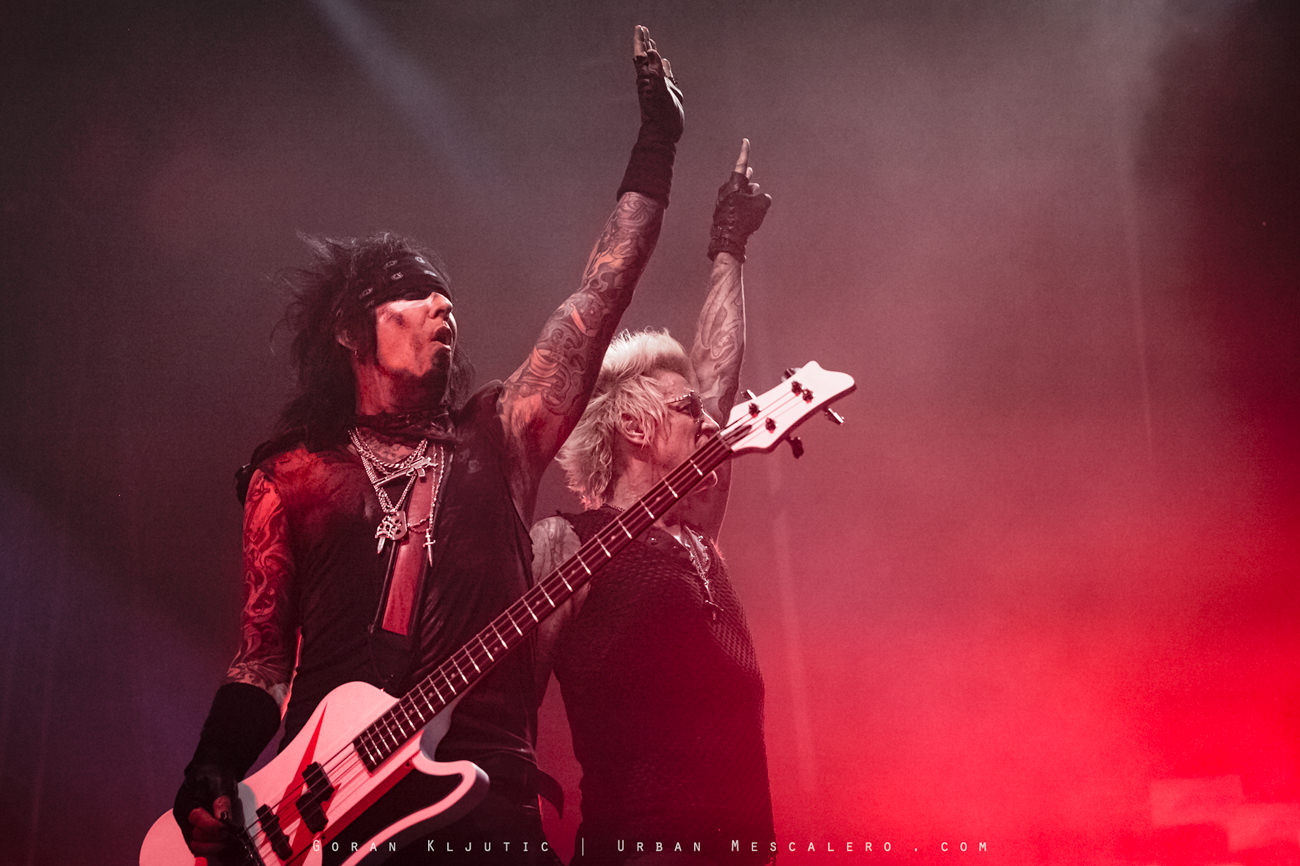 Sixx A.M., 23rd June 2016, Hades: Copenhell Festival, Copenhagen, Denmark
25th June 2016
Alice Cooper, 23rd June 2016, Helviti: Copenhell Festival, Copenhagen, Denmark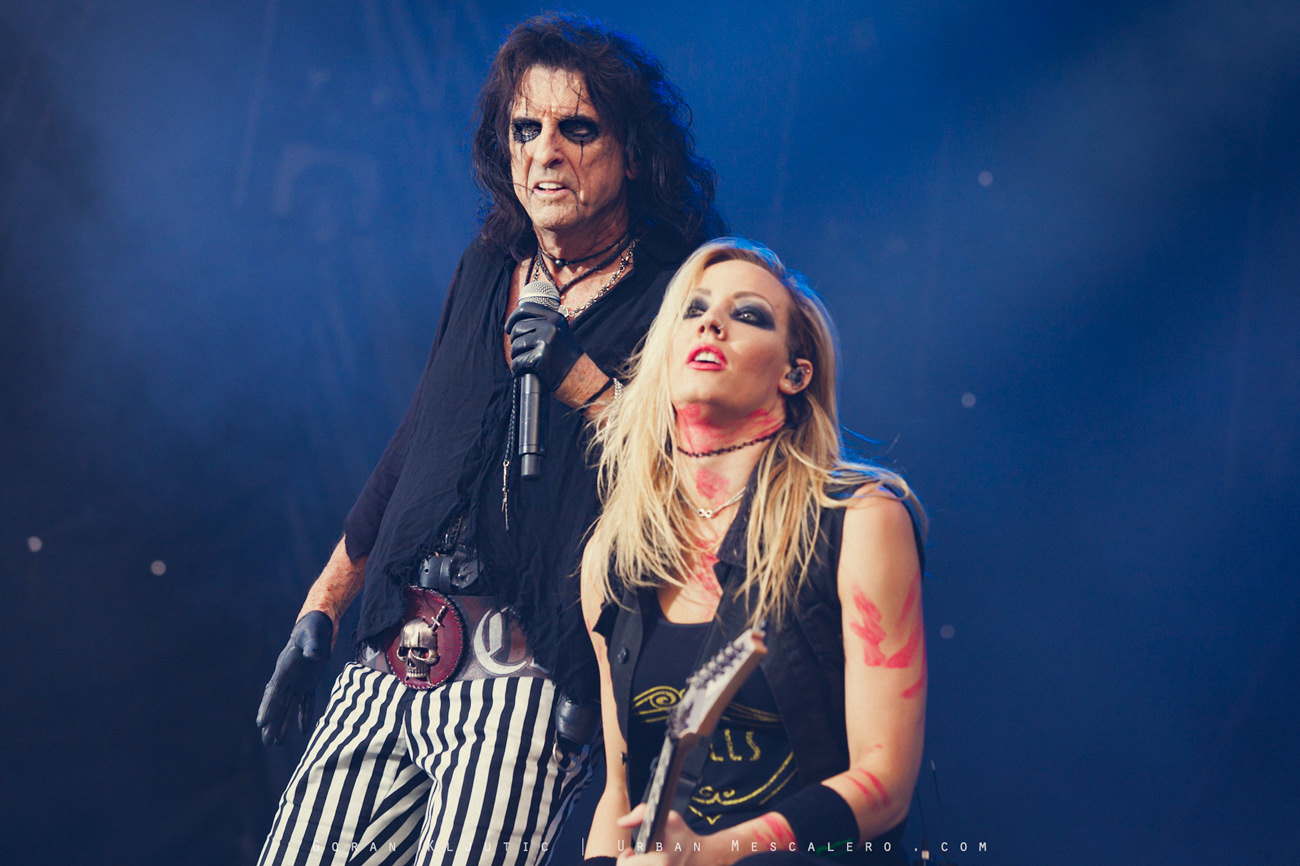 Alice Cooper, 23rd June 2016, Helviti: Copenhell Festival, Copenhagen, Denmark
Photo: Goran Kljutic: www.urbanmescalero.com
Last time I've seen Alice Cooper was some 20 years ago and much like this time it was an outside show during the daytime. It didn't work all that well not only because when you think Alice Cooper – you think dark, but because the show laced focus and it seemed like too much of a forced bumpy ride.
This time around Alice Cooper has a brand new band with him, a much that is for the most part characterized by experience and professionalism on the high level. The man himself is approaching 70 years, but you couldn't tell based on his energy on this summer evening in Copenhagen.
This years Copenhell festival has a number of old-timers on the bill, but in case of Alice Cooper, the almost 50 year long career has simply made him better at choosing musician as well as performing himself.
And it is kind of odd seeing Alice Cooper show in broad daylight, but the fact that the world has changes since he originally became the shock master actually worked to his advantage. It has been decades since his show was in any way shocking so even in the dark the shock effect is not present in 2016. Perhaps Cooper is aware of that and therefore despite all the classic props, the focus of the show were the songs and the band's amazing performance.
Lead by the guitar trio of Roxie, Henriksen and Strauss the band delivered spot on performance that simply bursted with energy and professionalism. They switched in the spotlight delivering the guitar leads and dynamic guitar riffs. Strauss is much like her predecessor, Orianthi, something for the eye with the blond hair a contrast to the rest of the band, but much like Orianthi, she's a great guitar player.
Alice Cooper is a show man and he knows exactly what he's doing, but at the same time he also looks like he's enjoying himself. The new band seems to have infused him with their energy.
Set list was pretty safe and what you'd expect, but there was also room for some twists. After short intro in form of "The Black Widow" they delivered the triple punch in form of "No More Mr. Nice Guy", "Under My Wheels" and "Billion Dollar Babies". Classic from the 90's were recieved with even more enthusiasm by the audience. A four punch of covers towards the end of the show worked perfectly, paying tribute to Keith Moon, David Bowie, Jimi Hendrix and Lemmy and it served as perfect fundament for closing songs "I'm Eighteen" and "School's Out". Alice left the stage only to return with "Elected". "School's Out" seemed like perfect closing song, but "Elected" also did a job nonetheless because of the joke on account of Trump and Clinton.
Alice Cooper delivered a vital and energetic show that set the bar high for this year's Copenhell performances.
SETLIST:
1 – The Black Widow
2 – No More Mr. Nice Guy
3 – Under My Wheels
4 – Billion Dollar Babies
5 – Woman of Mass Distraction
6 – Poison
7 – Halo of Flies
8 – Feed My Frankenstein
9 – Ballad of Dwight Fry
10 – I Love the Dead
11 – Pinball Wizzard
12 – Fire
13 – Suffragette City
14 – Ace of Spades
15 – I'm Eighteen
16 – School's Out
———————
17 – Elected