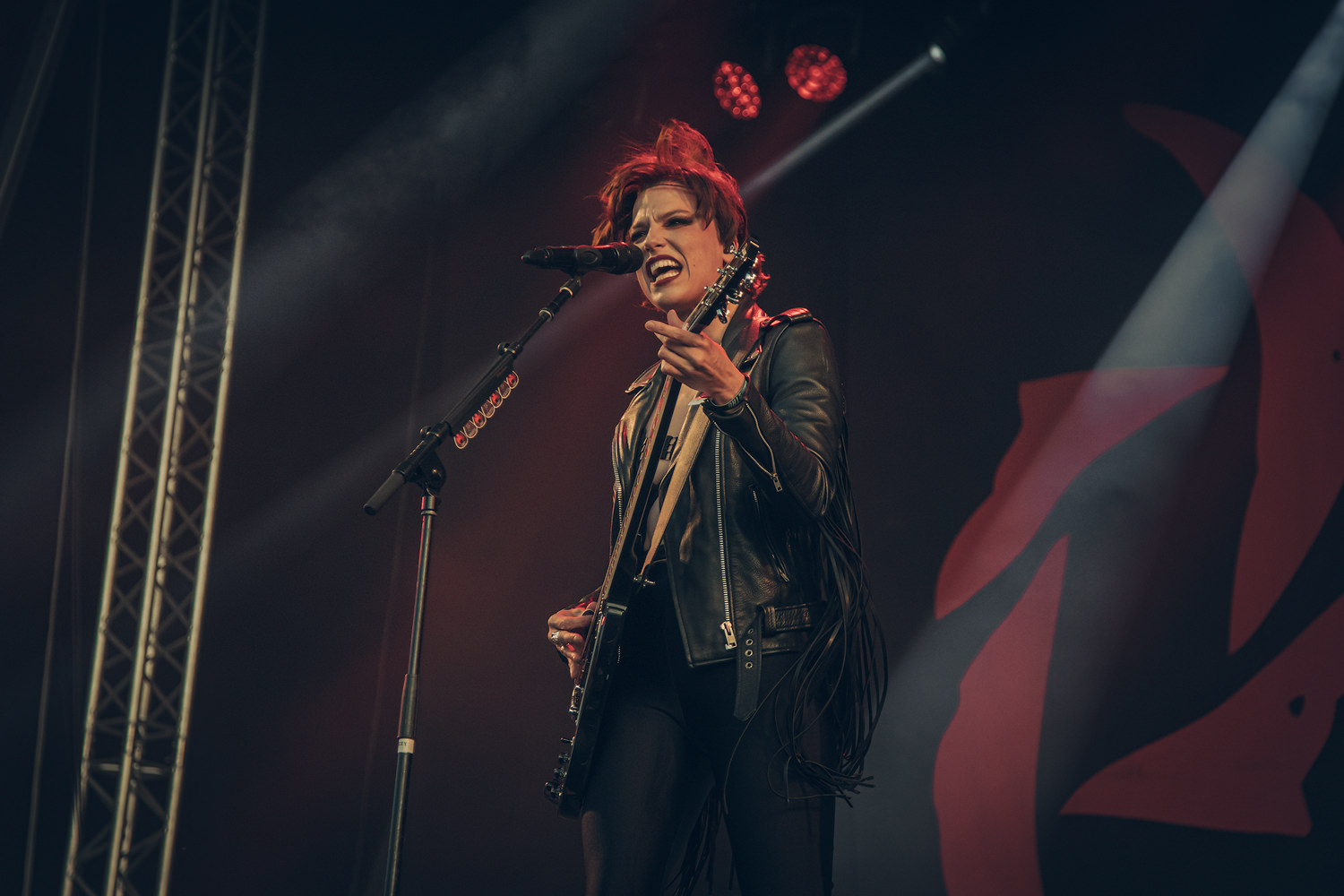 Halestorm, 20th June 2019, Hades, Copenhell Festival, Copenhagen, Denmark
21st June 2019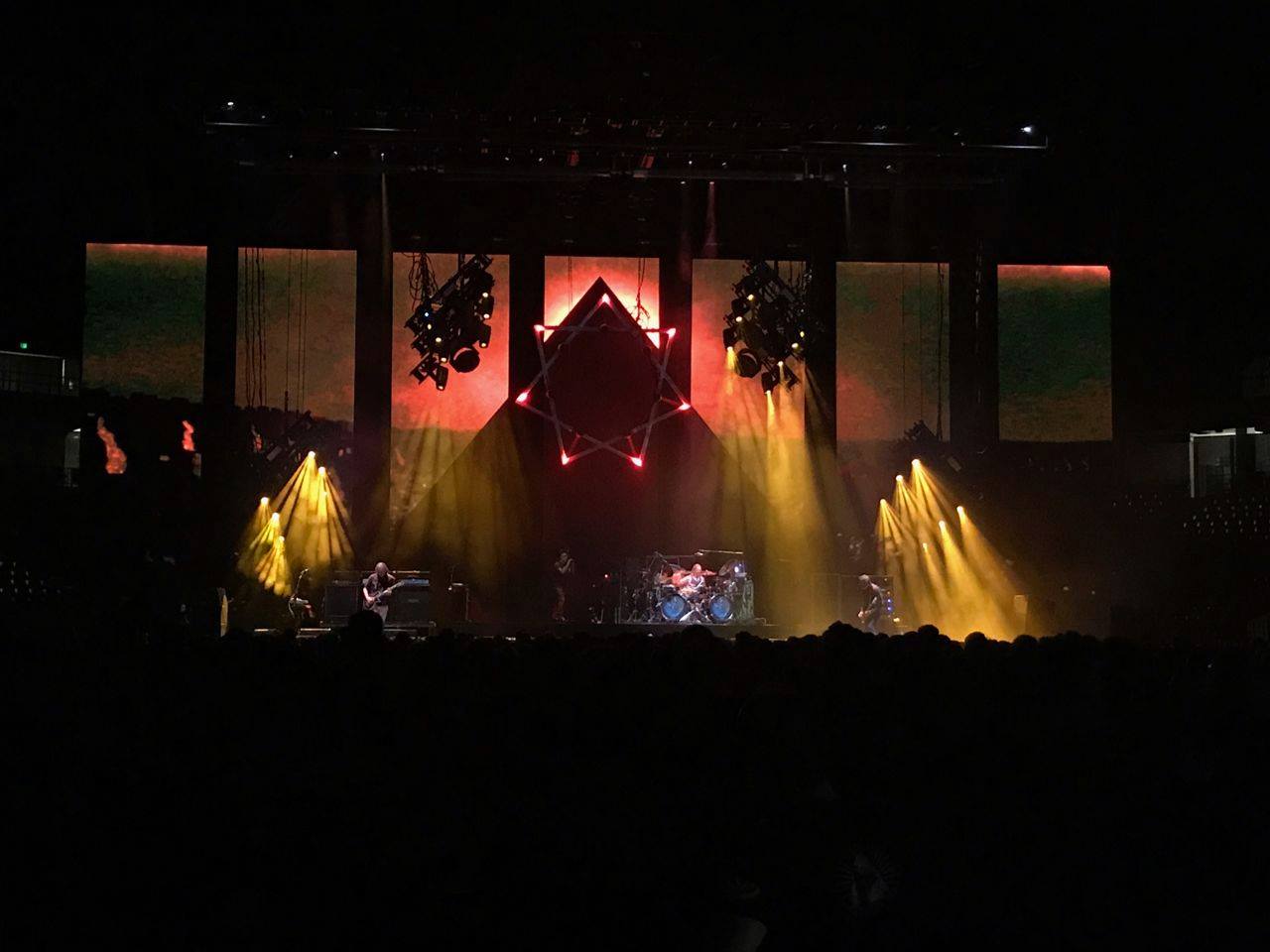 Tool, 20th June 2019, Helviti, Copenhell Festival, Copenhagen, Denmark
21st June 2019
Slash feat. Myles Kennedy & The Conspirators, 20th June 2019, Helviti, Copenhell Festival, Copenhagen, Denmark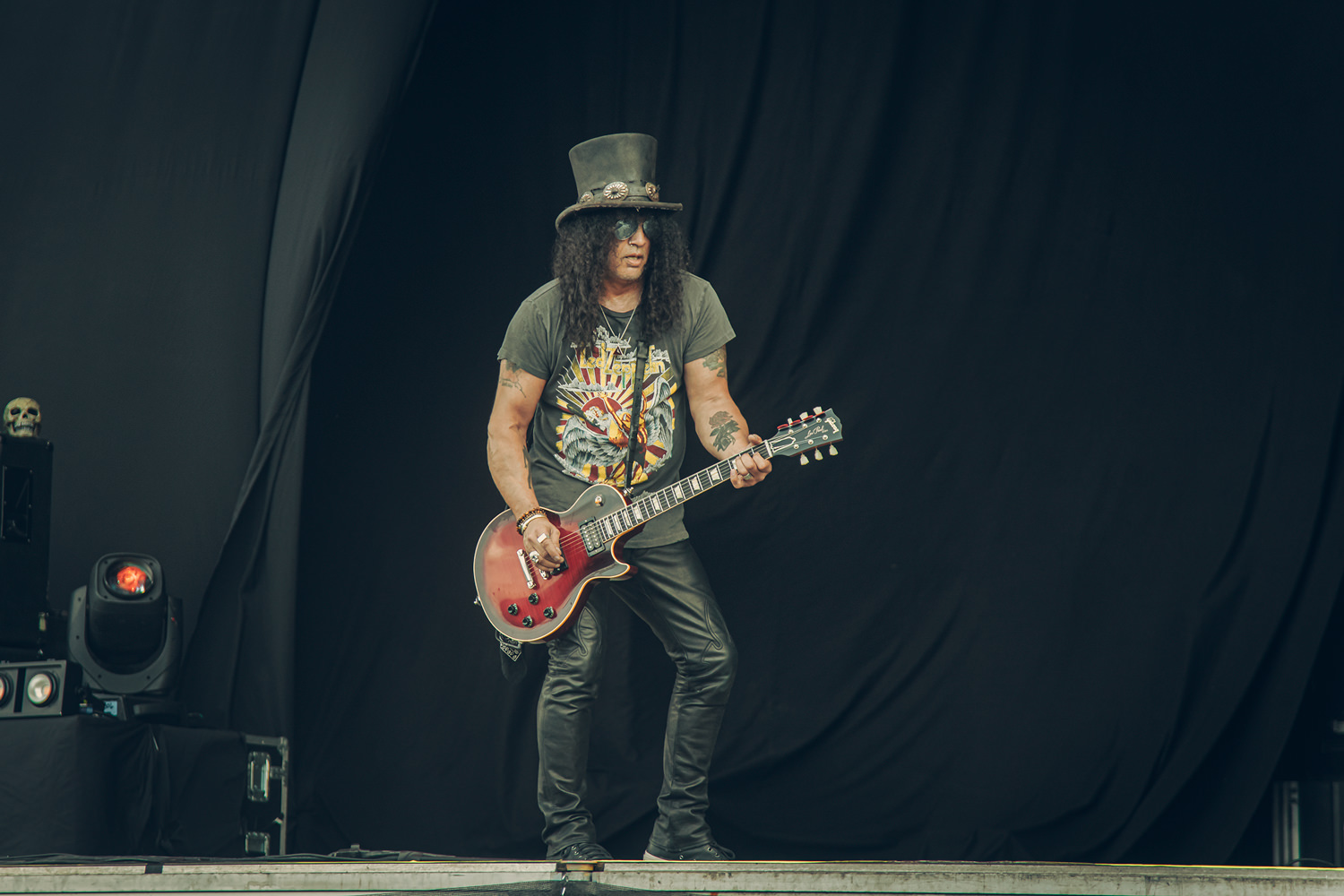 Slash feat. Myles Kennedy & The Conspirators, 20th June 2019, Helviti, Copenhell Festival, Copenhagen, Denmark
Slash feat. Myles Kennedy & The Conspirators, 20th June 2019, Helviti, Copenhell Festival, Copenhagen, Denmark
Photo: Urban Mescalero Photography www.urbanmescalero.com
You'd think that being involved in one of the biggest reunions of this century would keep a person busy, but Guns N' Roses' guitarist Slash released his forth solo album last year, third one to feature Alter Bridge singer Myles Kennedy on vocals and the backing band that goes by the name of The Conspirators. Living the Dream might be the weakest of his solo albums but the band does have a solid back catalogue and they usually deliver live. Throw in there few GN'R and Velvet Revolver songs and good time is almost guaranteed.
So while one might wonder why in the world would Slash head out on solo tour right after playing well over 150 shows with Guns N' Roses, but last night's performance at Copenhell's main stage might just be the answer. The 70-minute-long show was a lesson in how to play blues inspired hard rock show on just about all levels. The energy was high throughout the show and level of professionalism was nothing short of mind-blowing.
But that combined with routine and extremely busy schedule often result in uninspired shows. Fortunately, the case with was anything but when it came to band's performance on Copenhell's main stage.
This band have been a band for a long time now and it's in no way and overstatement to say that they play like dream. Slash is in focus, and praising his playing is given, but what made the performance so good was the level of playing from each member of the band and the seamless way they bland together.
Slash might be a busy fella, but Myles Kennedy's involvement with the man himself, Alter Bridge and his solo career is truly impressive. Despite the schedule from hell it didn't affect his outstanding vocal skill or his ever-smiling face. The case was the same couple of year back when he played Copenhell with Alter Bridge, who delivered a rock solid performance and against odds witnessed one of the biggest crowd-surfing displays in Copenhell's history.
Bassist Todd Kerns deliverd some important spot-on background vocals and even took over lead vocals on tribute to late Lemmy Kilmister in form  of "Doctor Alibi". Originally song was sung by Kilmister himself on Slash's debut solo album and yesterday it was one of the highlights of the show.
As time goes by and Slash gets more of his own music out there, the number of Guns N' Roses and Velvet Revolver songs in live shows drops. At Copenhell there was only one of those – "Nightrain" and that suits the band well. They have very solid catalogue and should focus on their own music, nonetheless now when Slash is back in GN'R.
Slash feat. Myles Kennedy & The Conspirators delivered rock to the crowd and as someone who has witnessed them on several occasions, this might have just been the finest performance, the truly yours have seen.
SETLIST:
1. The Call of the Wild
2. Halo
3. Standing in the Sun
4. Back From Cali
5. My Antidote
6. Serve You Right
7. Boulevard of Broken Hearts
8. Shadow Life
9. Doctor Alibi
10. Mind Your Manners
11. Driving Rain
12. You're a Lie
13. Nightrain
14. Anastasia
15. World on Fire