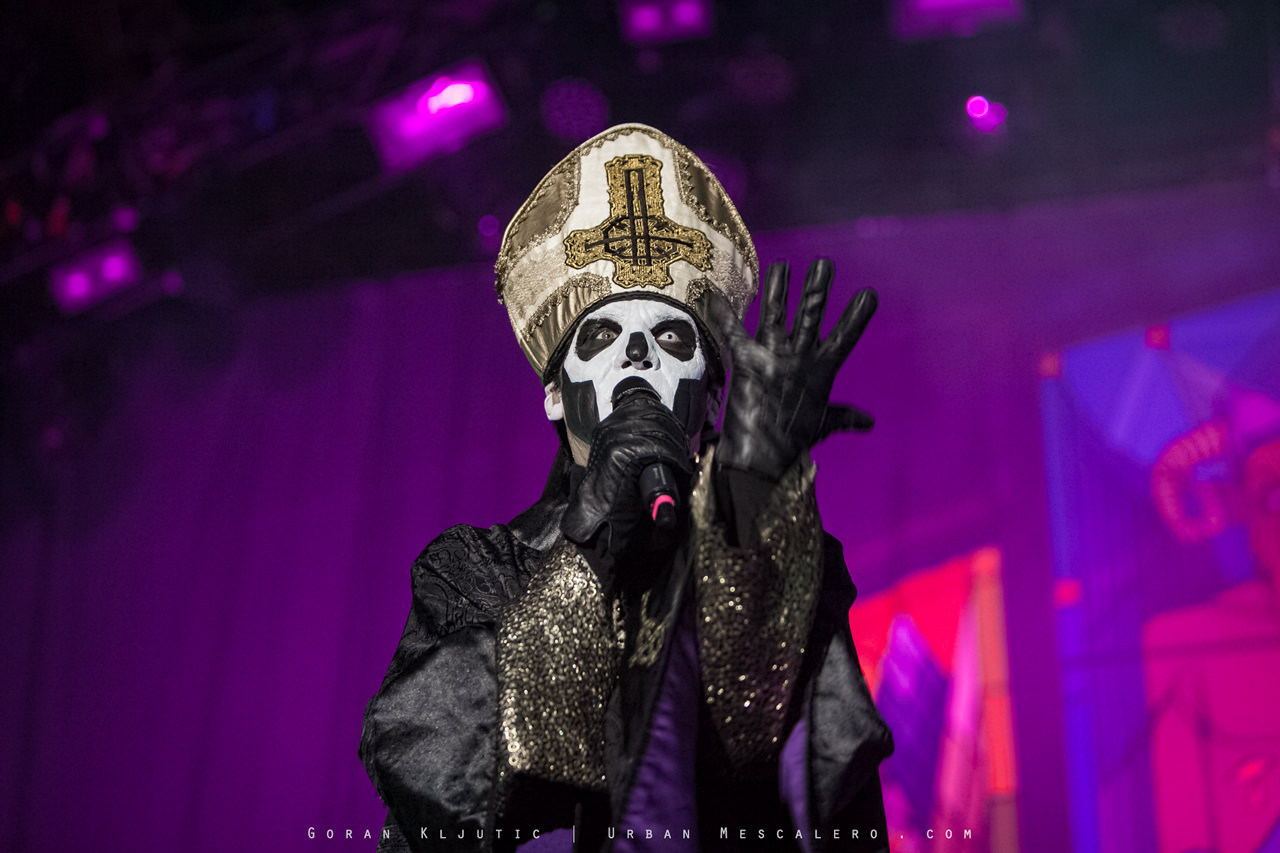 Ghost, 20th June 2015, Helviti: Copenhell Festival, Copenhagen, Denmark
23rd June 2015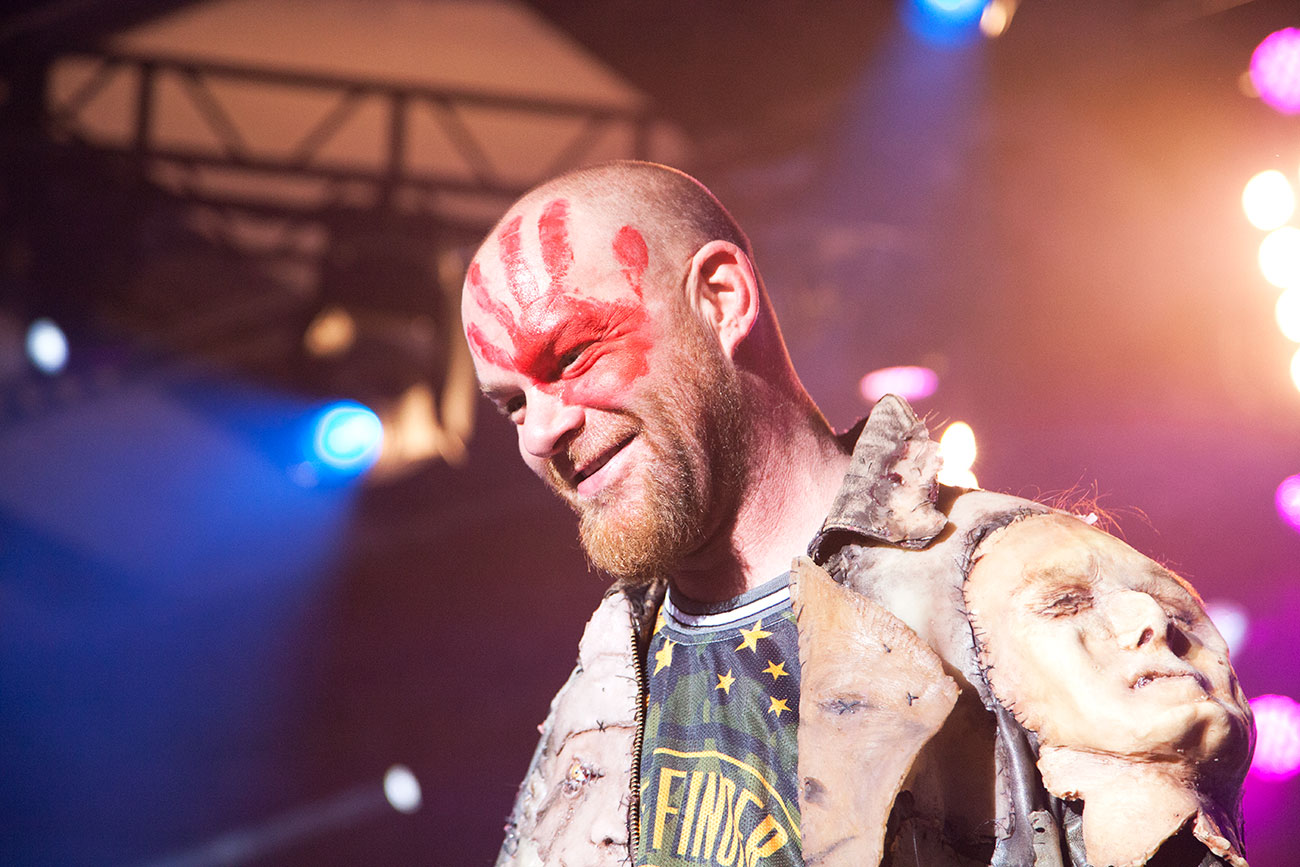 Five Finger Death Punch, Papa Roach & Devil You Know, 6th November 2015, TAP1, Copenhagen, Denmark
8th November 2015
Paradise Lost, 10th October 2015, Kulturbolaget, Malmö Sweden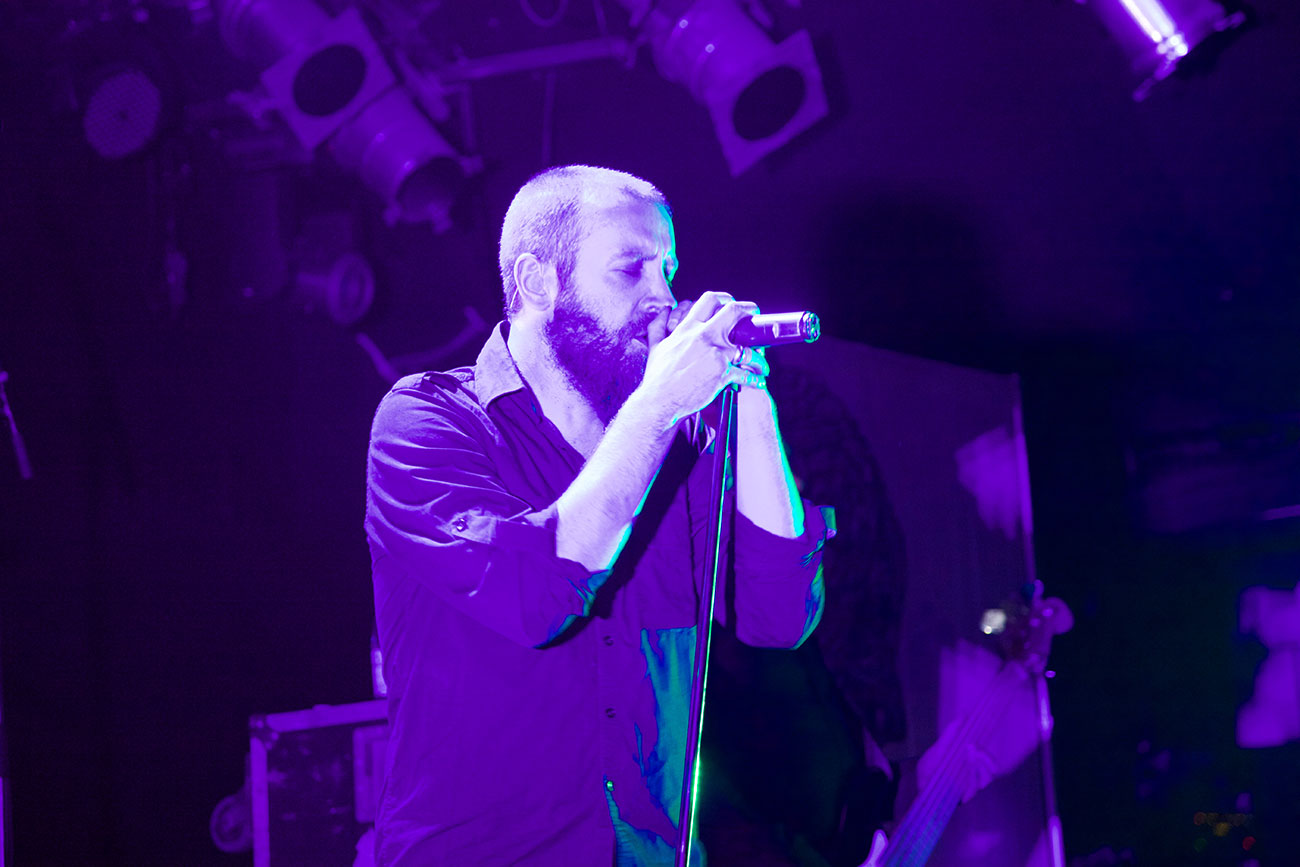 Paradise Lost, 10th October 2015, Kulturbolaget, Malmö Sweden
Photo: Zoran www.sonic-view.com
Some quarter of century ago Paradise Lost was big part of shaping doom metal and since then they have released number of extremely diverse albums. Anno 2015 the band is musically, in many ways back to their very start. Their latest effort The Plague Within is homage to their earlier releases, but with a confidence and experience of an experienced band. The Plague Within was the release of the month here at Metal Revolution.
Over the course of past few decades I have followed band live, through all their transitions and I have witnessed them playing anything from 100 people to festivals with tens of thousands of guests. I'm not about to stop that fine tradition so I headed of to Malmö in Sweden to see the band play one of Malmö's finest rock venues – the place where I've never seen them before, but the place that they have played some 10 times or more.
Judging from the critical and fan praise of last two albums I've expected Kulturbolaget to be packed, but to my surprise the place was 2/3 full at most. On top of that it was Saturday night in heavy metal country of Sweden.
But some 10 minutes past nine the band took the stage to the notes of new album opener, "No Hope in Sight", which was quickly followed my couple of old favourites from the beginning of the 90's. By the time the first three songs were finished, the sound was more balanced and the awful snare drum sound was mellowed out.
After seeing the band live more times that I care to remember I know not to expect them to interact much with the crowd, but over the years I could never understand what's behind Steve Edmondson presence on stage. I don't think I have ever seen a musician who projects that much boredom and lack of excitement in relation to crowd, music, performance and just about anything else. But perhaps I just don't get it?
The rest of the band are not big on commination or emotion, with exception Aaron Aedy, who's lost in music during the performance and very positive in his approach to the crowd in-between songs.
Few months ago I had chance to see Nick Holmes perform with Bloodbath at Copenhell Festival and I was impressed by his energy and stage presence. Secretly I hope for some of that would rub-off on his performance with Paradise Lost, but that was unfortunately not the case. He was his old self, for better or worse. Holmes has some very good front-man qualities and one of them is that he balances well on that fine line between witty and arrogant. It gives his stage appeal an edge and it's one that's hard to master.
Almost half of the set-list consisted of the new songs, which is a good example of the praise this album has received from fans and critics alike. New songs work very well live, but with such a grand back catalog and the fact that Paradise Lost won't play a gig that passes 90 minutes mark, means that there is so much they didn't get around playing. Most noticeably, not a single song from their previous album Tragic Idol and one of their most underrated releases, 2015's self-titled album. On a more personal level it would be great with a single song from Host and Believe In Nothing.
Highlight of the show came in form of four songs sequence opened with gorgeous "Enchantment" followed with couple of new tracks displaying the band's qualities in fastest and slowest songs of their career. And then wrapping it up with a crowd pleaser "As I Die".
The band and the crowd on this fine Saturday night in Malmö were not up there where they could (or even should). With such amazing music in their pockets they should do better.
SETLIST:
01 – No Hope in Sight
02 – Widow
03 – Gothic
04 – Terminal
05 – Erased
06 – Praise Lamented Shade
07 – Victim of the Past
08 – Enchantment
09 – Flesh from Bone
10 – Beneath Broken Earth
11 – As I Die
12 – Requiem
——————————–
13 – Return to the Sun
14 – Faith Divides Us – Death Unites Us
15 – An Eternity of Lies
16 – Say Just Words