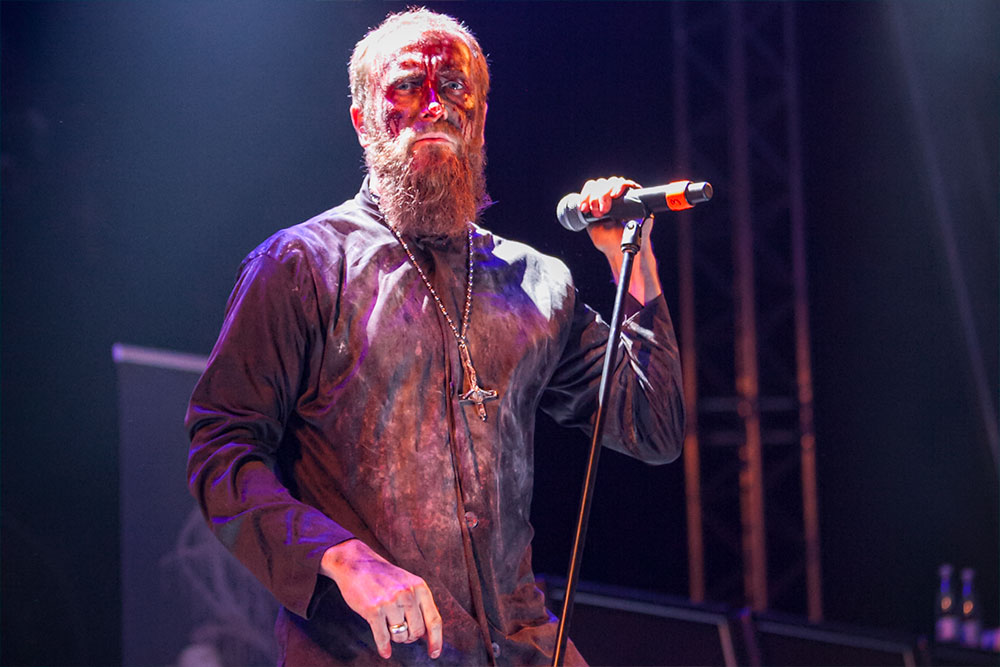 Bloodbath, 20th June 2015, Hades: Copenhell Festival, Copenhagen, Denmark
23rd June 2015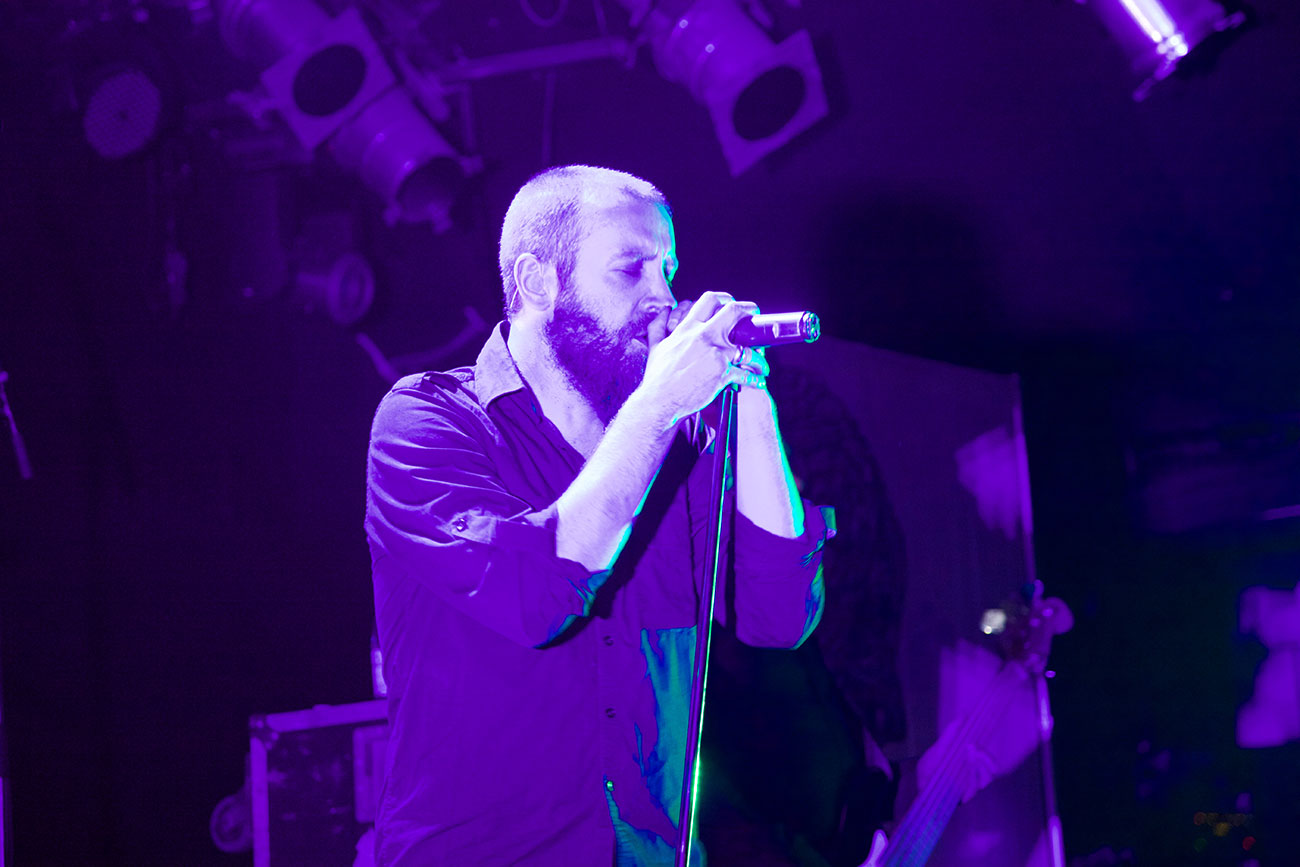 Paradise Lost, 10th October 2015, Kulturbolaget, Malmö Sweden
11th October 2015
Ghost, 20th June 2015, Helviti: Copenhell Festival, Copenhagen, Denmark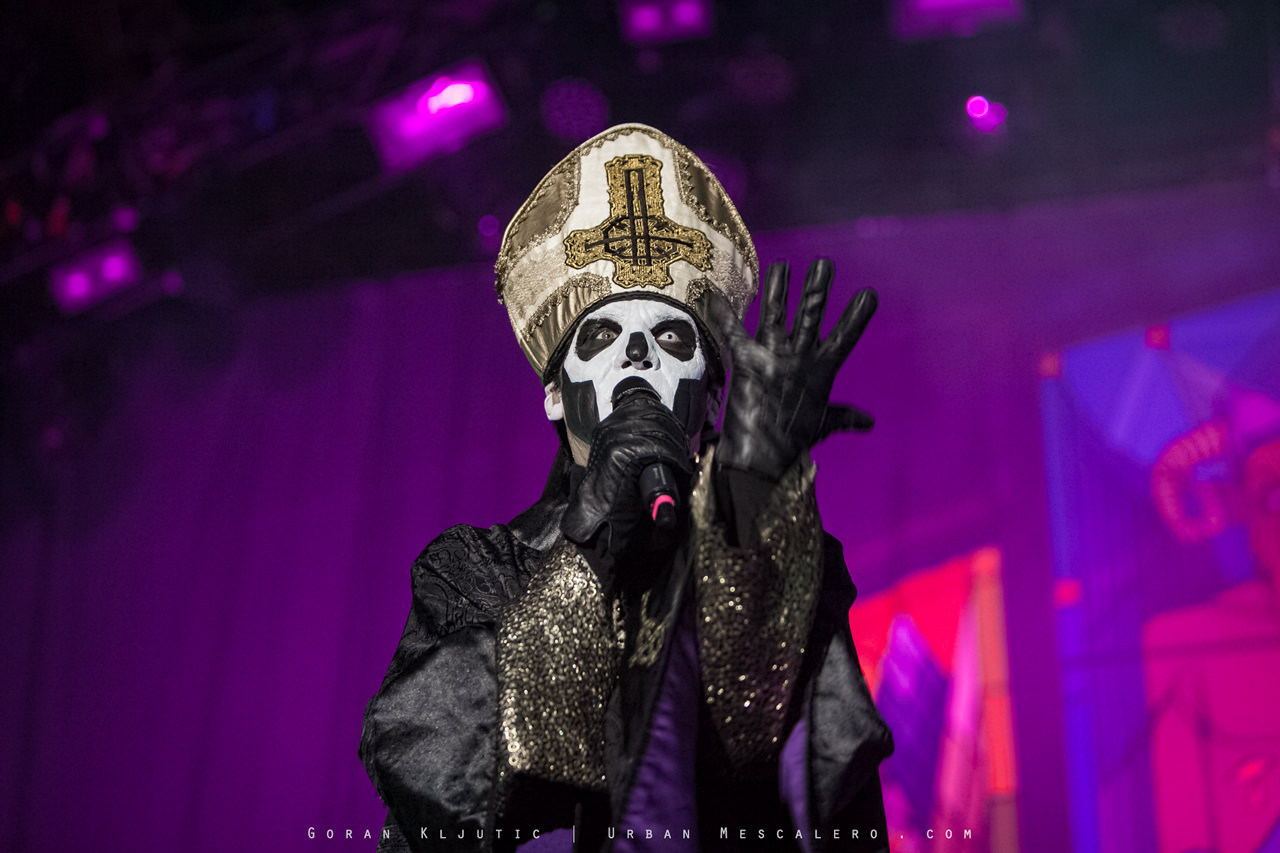 Ghost, 20th June 2015, Helveti: Copenhell Festival, Copenhagen, Denmark
Photo: Urban Mescalero Photography www.urbanmescalero.com
One of the most hyped and nonetheless talked abut bands of past five years or so, the Swedish Ghost, played Copenhell couple of year s ago where they played an disappointing show in broad daylight.
This time around the band got an honor to close the festival, playing the main stage. I never really got into Ghost and based on 2013 performance there was not that much for me to look forward to.
One glance at the stage it was clear that the band has grown in past few years and taken into consideration the bands image it's good to see that the bigger stages also means bigger productions. Visually the band takes huge advantage of the imagery, which was always big part of band and perhaps also big part of their success as well. They take it notch up and make it grand, borrowing from the masters like King Diamond.
The closing track form their debut served as a good instrumental opener with band (The Nameless Ghouls) building the suspense of that late entrance by bands singer Papa Emeritus III. And after a single new track they followed it with couple of Ghost classics and perhaps a future classic "Majesty".
The music of Ghost is in complete contradiction to their satanic imagery and lyrical themes and that's what makes the band interesting and perhaps more appealing to the broad masses. Ghost aren't heavy. They are 70's hard rock infused with huge dose of pop, but that combined with the imagery, worked well this evening, especially after the initial shock wore off. Lots of people know about the band, but when experiencing them live that first shock of this basically being pop music does have a big impact. But the crowd did well and Ghost did great at this midnight mass.
Musically and visually the band delivered a show worthy of festival closer and worthy of a headliner and I must say that I have converted – I'll for sure head out to see Ghost play live soon again.
SETLIST:
01 – Genesis
02 – From the Pinnacle to the Pit
03 – Ritual
04 – Prime Mover
05 – Majesty
06 – Con Clavi Con Dio
07 – Death Knell
08 – Cirice
09 – Stand by Him
10 – Elizabeth
11 – Satan Prayer
12 – Year Zero
13 – Absolution
———————–
14 – If You Have Ghosts
15 – Monstrance Clock