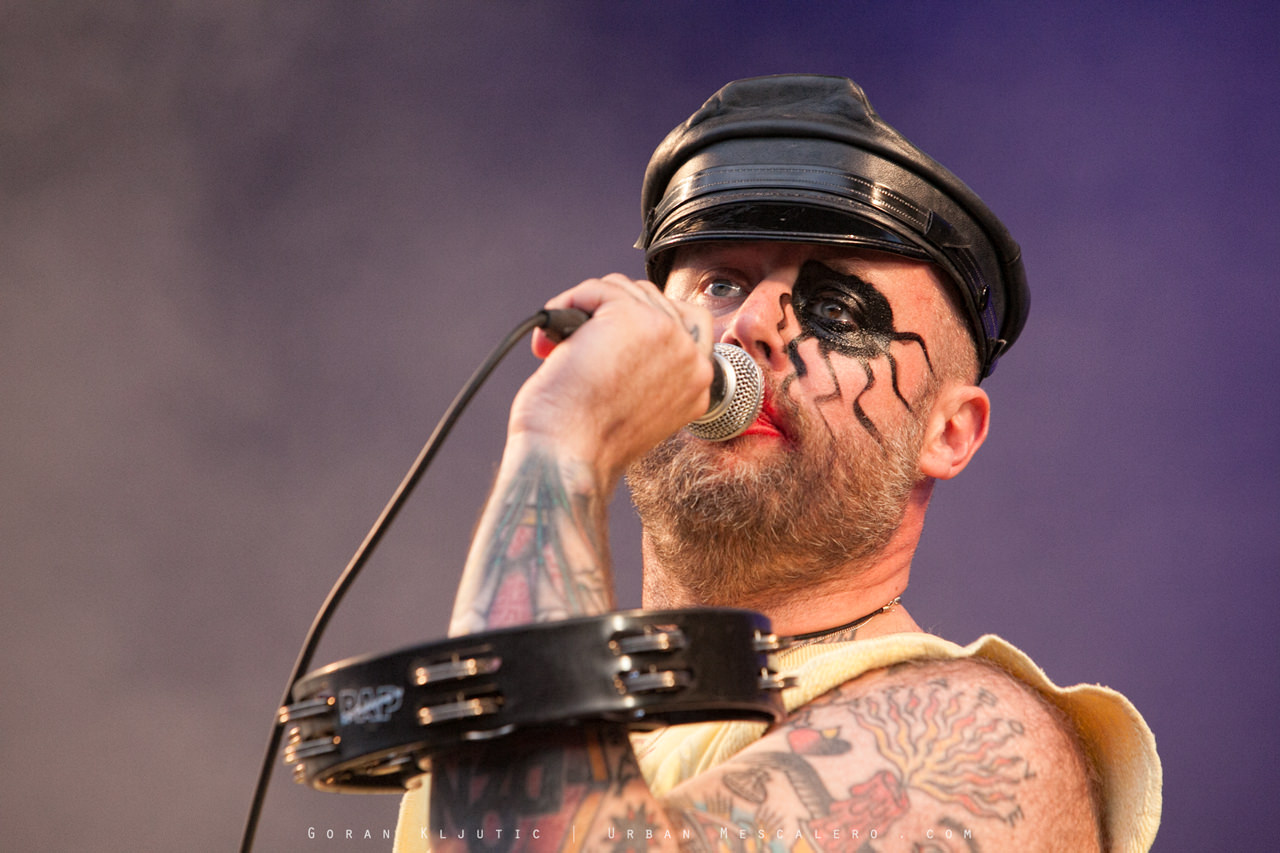 Turbonegro, 20th June 2015, Hades: Copenhell Festival, Copenhagen, Denmark
23rd June 2015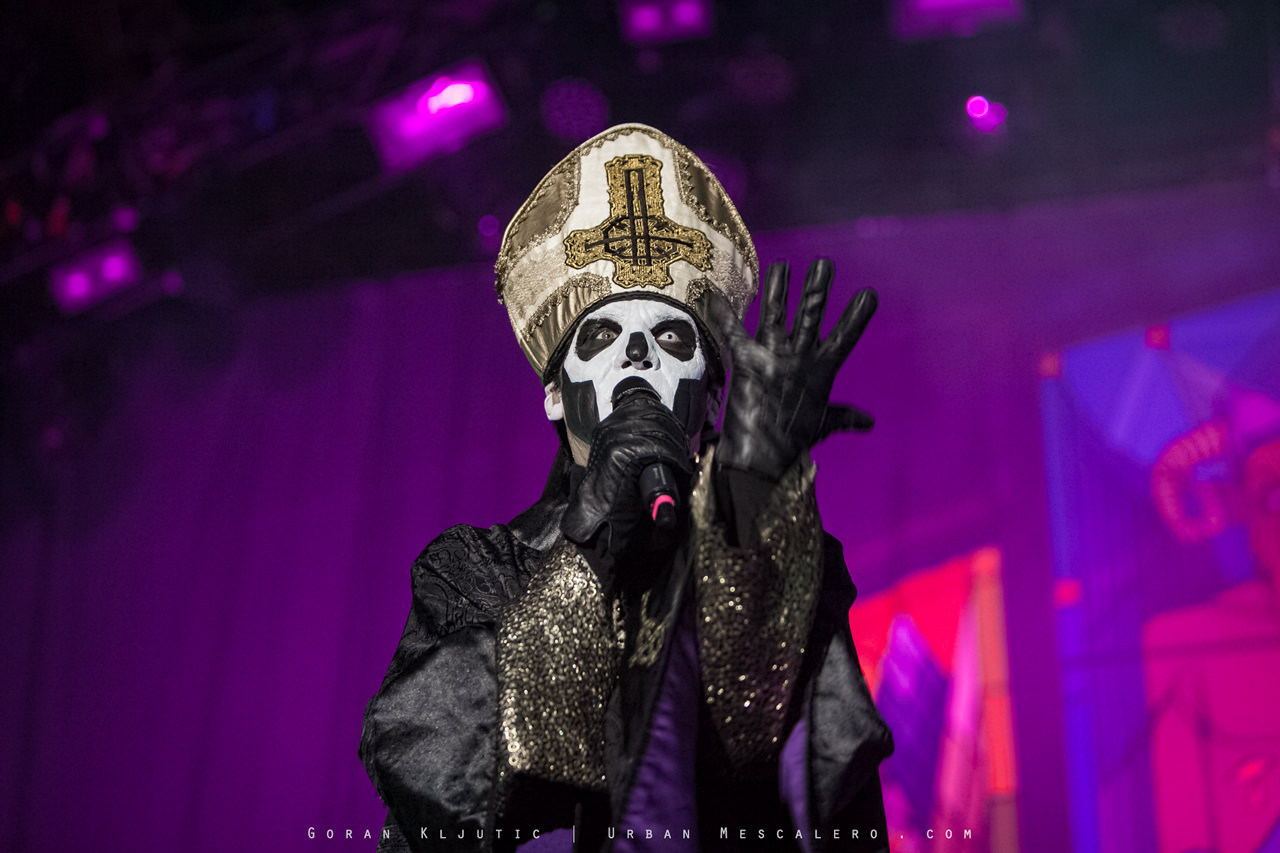 Ghost, 20th June 2015, Helviti: Copenhell Festival, Copenhagen, Denmark
23rd June 2015
Bloodbath, 20th June 2015, Hades: Copenhell Festival, Copenhagen, Denmark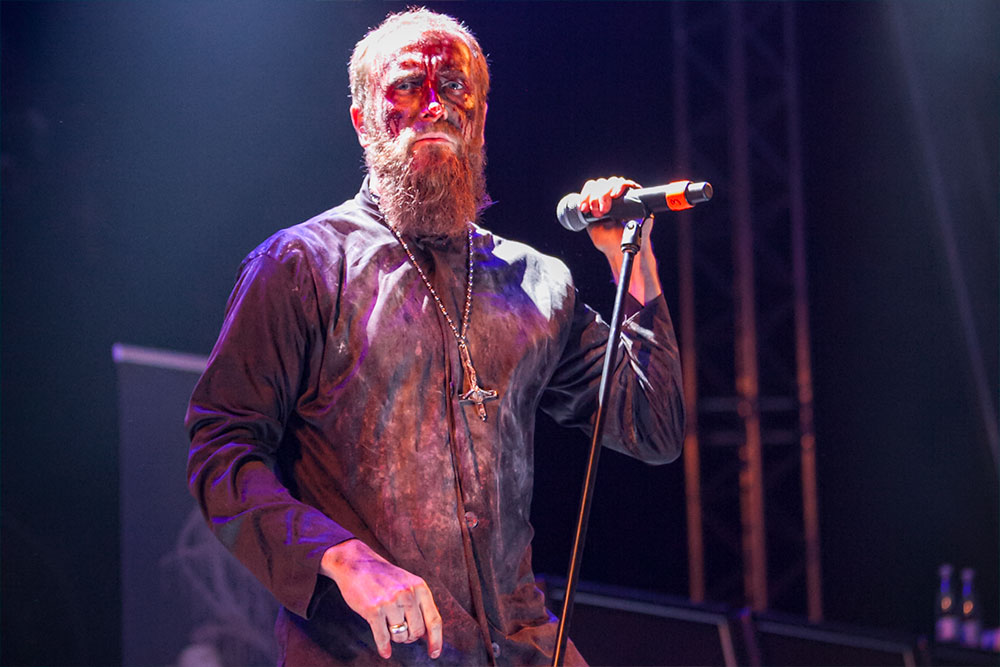 Bloodbath, 20th June 2015, Hades: Copenhell Festival, Copenhagen, Denmark
Photo: Urban Mescalero Photography www.urbanmescalero.com
Bloodbath is like a death metal fan's wet dream. It's what you'd call an all star band, which started its life as some of the bands members' main band's started distancing themselves from death metal and into more melodic and approachable genres.
The band consists of former and current band members of Opeth and Katatonia, to name the most prolific ones. Last year Opeth's main man Mikael Åkerfeldt decided to leave the project and few moths later Bloodbath could announce Paradise Lost's Nick Holmes as his replacement.
With a new album Grand Morbid Funeral under their belt the band visited Copenhell to play a late night gig at Hades stage.
Turnout was big, perhaps also partly due to the fact that this was a closing gig at Hades stage, but the star filled line-up shouldn't be underrated factor either.
The band opened the show with the opener from the latest album and followed with another new song, "Mental Abortion". The powerfully intensive opening of the show was spoiled by some of the weakest sound we've experienced on Hades this year. It did get better during the next two songs, but during the entire course of the show the sound was far from optimal.
I've been following Holmes and Paradise Lost for more than two decades now and I've seen them live throughout all of their many phases and I can without the doubt say that I've never seen Holmes perform with this much fire and this much conception with music. That combined with the quality of Paradise Lost's latest release makes me look even more forward to seeing them on this tour.
But how did he do replacing Åkerfeldt in Bloodbath? Well one thing is sure, Holmes is much less of a death metal singer, but I find the choice of him for new album, a very interesting one. He gives the band a bit different feel and that's basically what you want when you hire a new singer. His growling works very well, but when singing old tracks it makes you wish Åkerfeldt was back, because he simply works best for those songs.
Bloodbath played a tight and energetic gig closing it in a perfect manner with "Eaten" and "Cry My Name". It was a highly solid way to close the Copenhell's second stage.
SETLIST
01 – Let the Stillborn Come to Me
02 – Mental Abortion
03 – So You Die
04 – Breeding Death
05 – Anne
06 – Cancer of the Soul
07 – Weak Aside
08 – Soul Evisceration
09 – Unite in Pain
10 – Like Fire
11 – Mock the Cross
——————————–
12 – Eaten
13 – Cry My Name