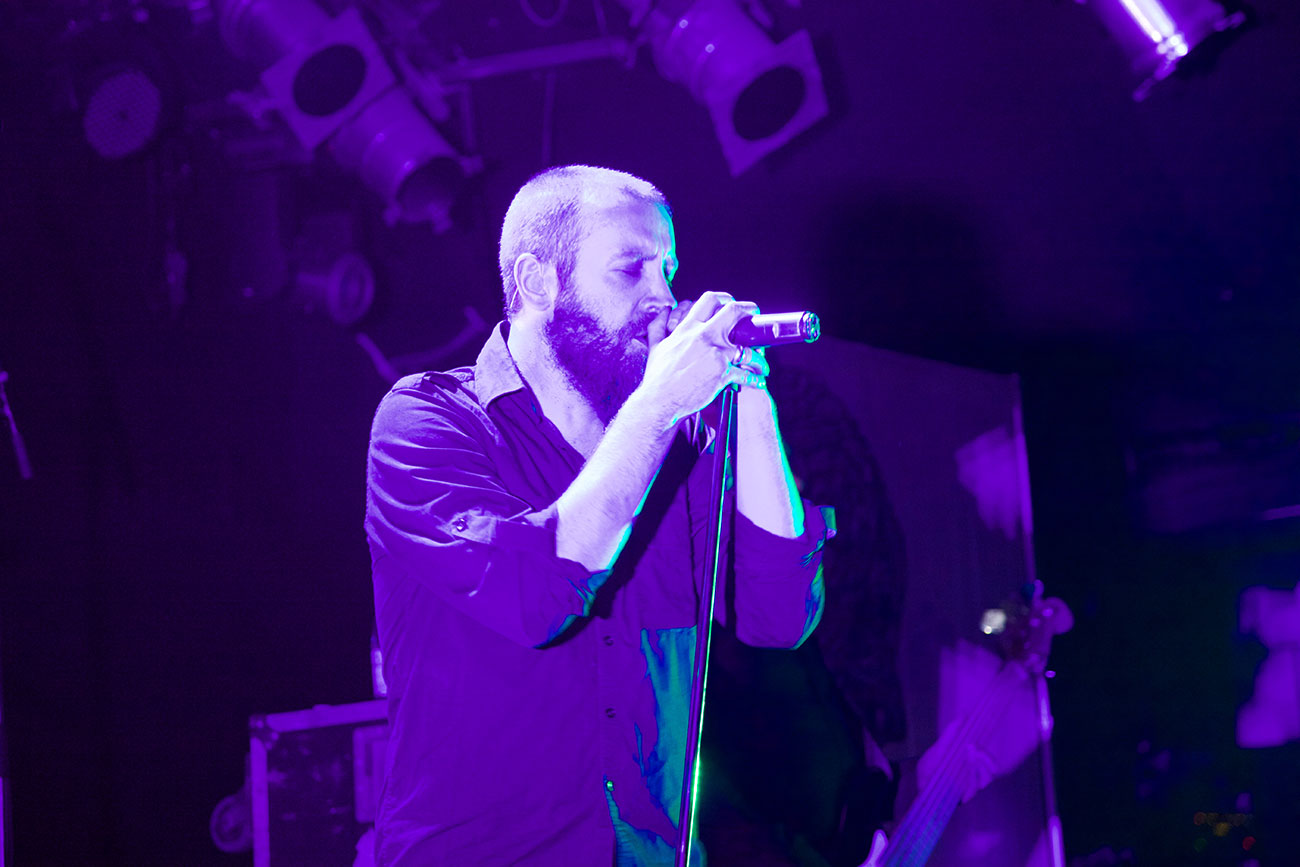 Paradise Lost, 10th October 2015, Kulturbolaget, Malmö Sweden
11th October 2015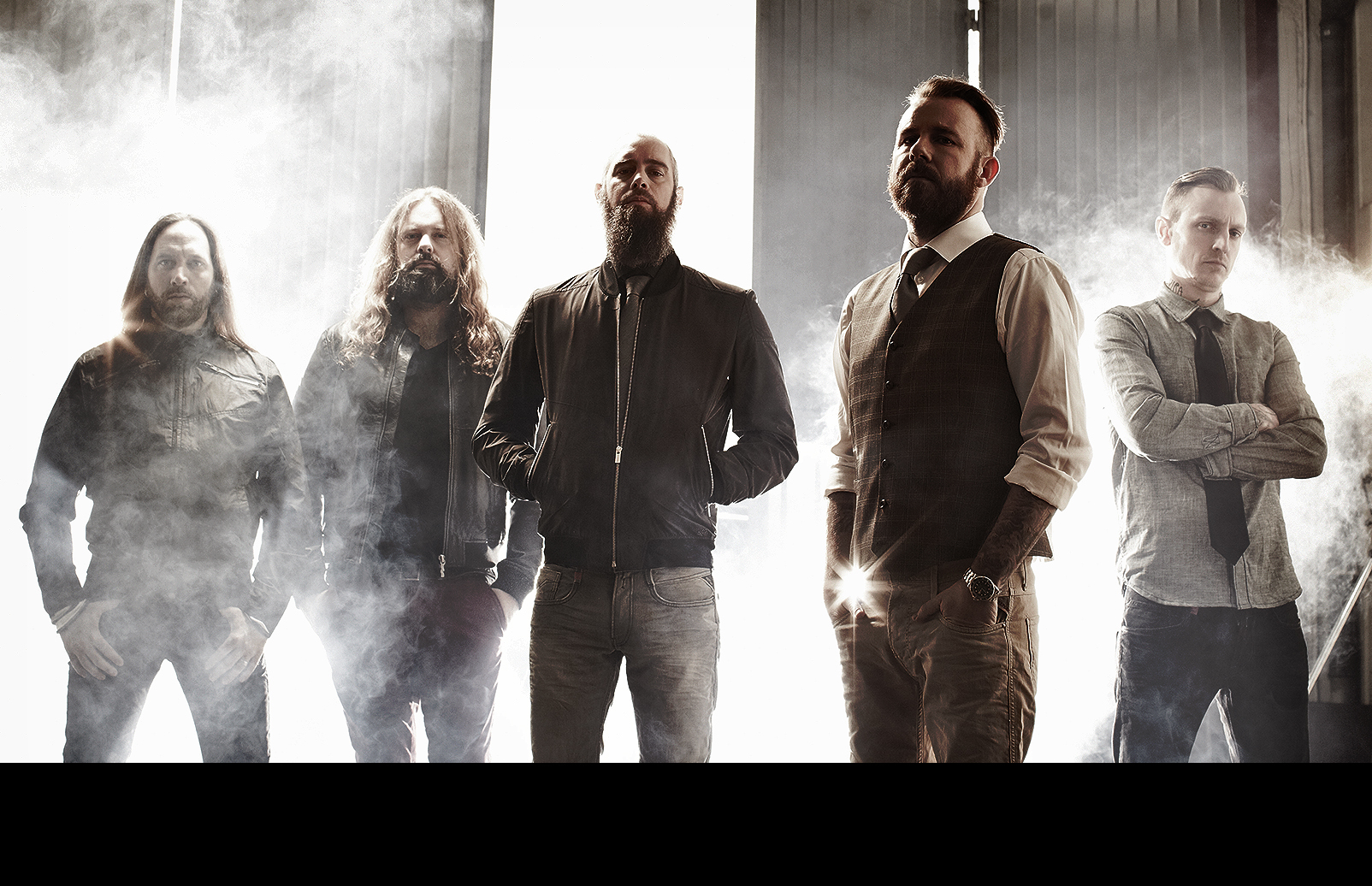 In Flames and Black Temple, 8th November 2015, Train, Aarhus, Denmark
13th November 2015
Five Finger Death Punch, Papa Roach & Devil You Know, 6th November 2015, TAP1, Copenhagen, Denmark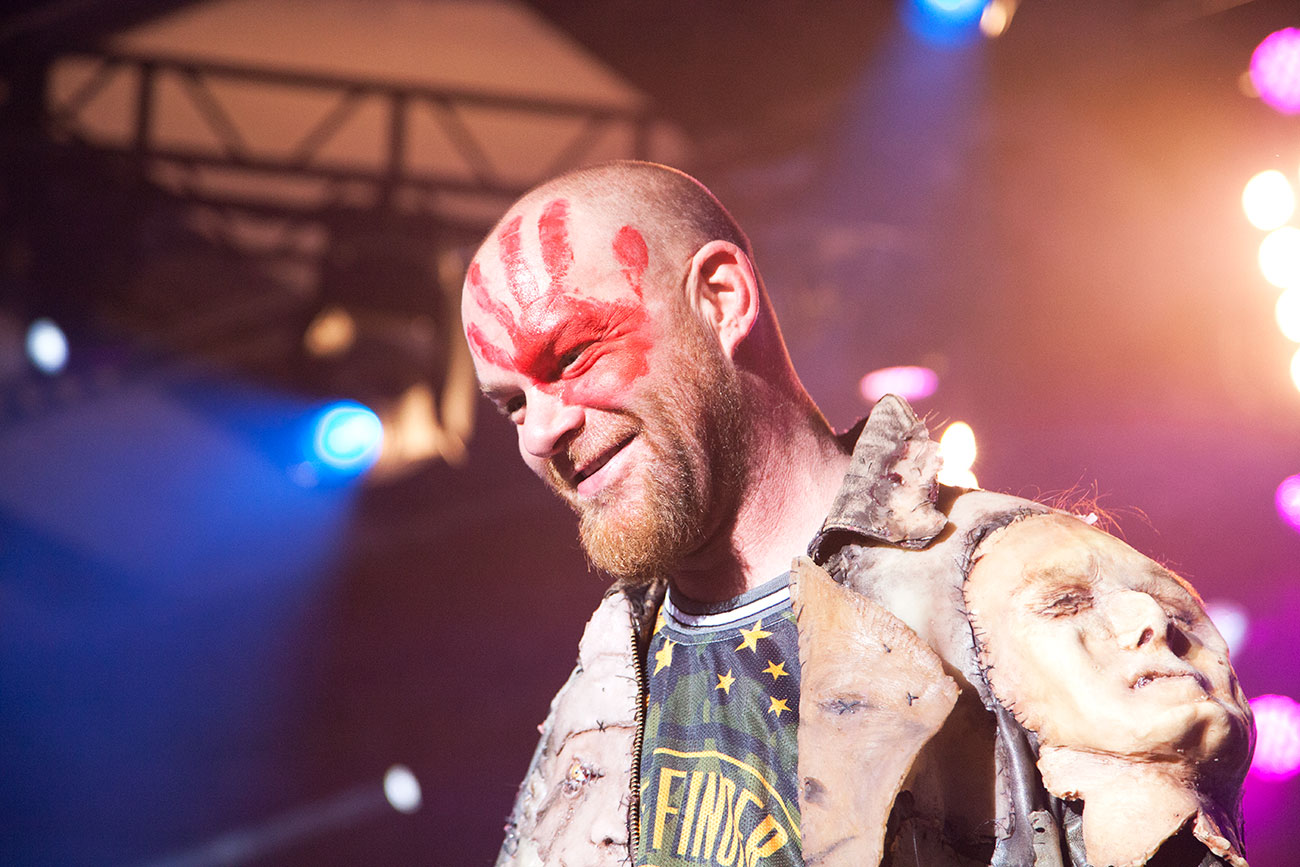 Five Finger Death Punch, Papa Roach & Devil You Know, 6th November 2015, TAP1, Copenhagen, Denmark
Photo: Zoran www.sonic-view.com
Last couple of times Five Finger Death Punch played Denmark it was in role of a supporting band for KISS and Avenged Sevenfold respectively. This time they are back as headliners in what can only be perceived as a co-headlining tour with Papa Roach. They were set to play sold out TAP1 arena. Joining them, as the opening act was Devil You Know, who have released their sophomore album on the very day of the show.
The venue was fairly filled in time for Devil You Know show, which opened with "A New Beginning" the album opener from their year-old debut. Devil You Know is somewhat of a super-band on bit of a lower scale. The band consists former members of All Shall Perish, Bleeding Through, Fear Factory and of course former Killswitch Engage singer Howard Jones or as he put it him self – "For three albums and ten years, I was the black guy in Killswitch Engage".
It seemed that band was fairly unknown among the TAP1 crowd, but they did get fine amount of response, especially considering the weak sound and a frontman whose laidback and introverted approach is anything, but inviting. He does however have a certain charisma, which comes to life in-between songs.
The (now) four-piece plays well and especially John Sankey behind the drums impresses with his laidback approach to playing extremely tight. His positive and inviting attitude is breath of fresh air and I can't remember the last time I've seen a drummer who was smiling as much and constantly keeping the eye contact with the crowd. Ryan Wombacher's backing/lead vocals stole the spotlight numerous times during the show.
DEVIL YOU KNOW SETLIST:
01 – A New Beginning
02 – Seven Years Alone
03 – Consume the Damned
04 – The Way We Die
05 – Shut It Down
Papa Roach have been on the road for a while now, in support of their F.E.A.R. album and they have teamed up with Five Finger Death Punch for a tour in U.S.A. as well. On the paper bands seam to fit well together, because the chances are that if you are only familiar with one of the two, the chances are that you'd get into the other after seeing them live and isn't that the whole idea of heading out to play together.
The opener "Face Everything and Rise" was bit messy and it didn't work well, despite the enthusiastic crowd, but things changes quickly for the better as soon as band ripped into "Between Angels and Insects". It's as if one hit "woke up" the band and infused further energy into crowd – well those two kind of go hand in hand. It further developed as the band continued with "Getting Away With Murder" and "Warriors". Talking about good song choices for the opening of the show.
Carefully chosen setlist was one of the trademarks of this show. It was cleverly chosen, not only to give something to everyone, but also to give the show a good flow and keep the energy high. And the energy was another thing that characterized Papa Roach's performance.
Jackoby Shaddix is one of those frontmen who gives it his all and that approach overshadows some of his shortages. Tobin Esperance and Tony Palermo delivered a groovy rhythm section throughout the show. Palermo in particular grooves so much that it's hard not to get caught into it.
It has been fifteen years since the release of Papa Roach's break-through album Infest, so they are not the new band anymore. They do however still manage to keep their fan-base very young. Sometimes the songs and lyrics seem bit tacky and shallow ("Hollywood Whore", "Gravity"…), but even those songs work quite well live – perhaps thanks to the younger portion of the crowd.
Papa roach delivered a energetic show that fell grand and intimate at the same time, even during "Scars" and "Gravity" and they closed it in a perfect manner with "Still Swingin'", "Last Resort" and
"…To Be Loved". An hour and fifteen minutes long show raised the bar and it was interesting to see if 5FDP would be able to match it.
PAPA ROACH SETLIST:
01 – Face Everything and Rise
02 – Between Angels and Insects
03 – Getting Away With Murder
04 – Warriors
05 – Forever
06 – Hollywood Whore
07 – Kick in the Teeth
08 – Falling Apart
09 – Blood Brothers
10 – Broken as Me
11 – Scars(Acoustic)
12 – Gravity
13 – Where Did the Angels Go?
14 – Still Swingin'
15 – Last Resort
16 – …To Be Loved
First of all: when you a band whose founding member's name is Zóltan Báthory, then that band must rock on some level.
A lot can be said about Five Finger Death Punch, but let's leave that for some other day. The fact is that the Las Vegas quintet has become one of the biggest American rock/metal bands in recent years and their popularity in their native country has resulted in sold out arena tours. In Europe they are getting bigger all the time and this sod out show was a good indication of that.
So this is a co-headlining tour, but it's clear that 5FDP are still the main band on the bill. Not only because of the fact that they are closing the show, but also just as much because they are the ones who get to use the entire stage. Because TAP1 is smaller venue that they usually play in USA, the stage setup was stripped down, with zero screens and pyrotechnics.
"Lift Me Up" served as a concrete-solid opener and "Hard to See" is a near-perfect song number-two. "Never Enough" was perhaps bit misplaced, but crowd loved it just as much. First new song of the evening, the title-track from Got Your Six, was received very well, which isn't that odd, judging from the popularity of the record. Still it was another new song "Jekyll and Hyde" that turned out to be one of the highlights of the evening. Personally I don't find song that interesting, but live it just worked perfectly.
True to the tradition the cover of Bad Company's "Bad Company" was another highlight with a truly great sing-along. At this point this cover has become as iconic for 5FDP as "The Real Me" is for W.A.S.P. or "Easy" is for Faith No More.
Ivan Moody is a good frontman, spraying out the clichés a matter we know from Anselmo and Hetfield and just like those two he makes them work. Some people can pull that stuff up and make it work. At the same time he's down to earth, connecting with the crowd and even "fisting" the photographers in the pit. He sings well live and just like Corey Taylor of Slipknot there is a quality to his voice that gives his performance warmth and volume. None of the two will go in history as amazing technical singers, but they have that quality that you can learn, but a quality that you are born with.
The show didn't have a fine flow as that of Papa Roach, but the setlist worked well nevertheless. Much like any drum solo, Jeremy Spencer's felt surplus, especially taking into consideration the shortness of the show. But at leas he did keep it short and the nature of it was more entertaining than a typical show-off.
After couple of (mostly) acoustic songs the band closed the regular part of the show with "Coming Down" and "Burn It Down", which worked really well. After an hour of music and short break the band came back to close the Copenhagen gig with crowd-pleasers "Under and Over It" and "The Bleeding".
It felt bit short and despite fact that it's co-headlining tour it felt bit wrong that the main band didn't play at least 15 minutes longer.
Generally the band delivered professionally and with a good dose of charm. This evening in Copenhagen, however, they saw themselves beat by Papa Roach.
FIVE FINGER DEATH PUNCH SETLIST:
01 – Lift Me Up
02 – Hard to See
03 – Never Enough
04 – Got Your Six
05 – Bad Company
06 – Jekyll and Hyde
07 – Drum Solo
08 – Burn MF
09 – Wrong Side of Heaven
10 – Battle Born
11 – Coming Down
12 – Burn It Down
————————–
13 – Under and Over It
14 – The Bleeding