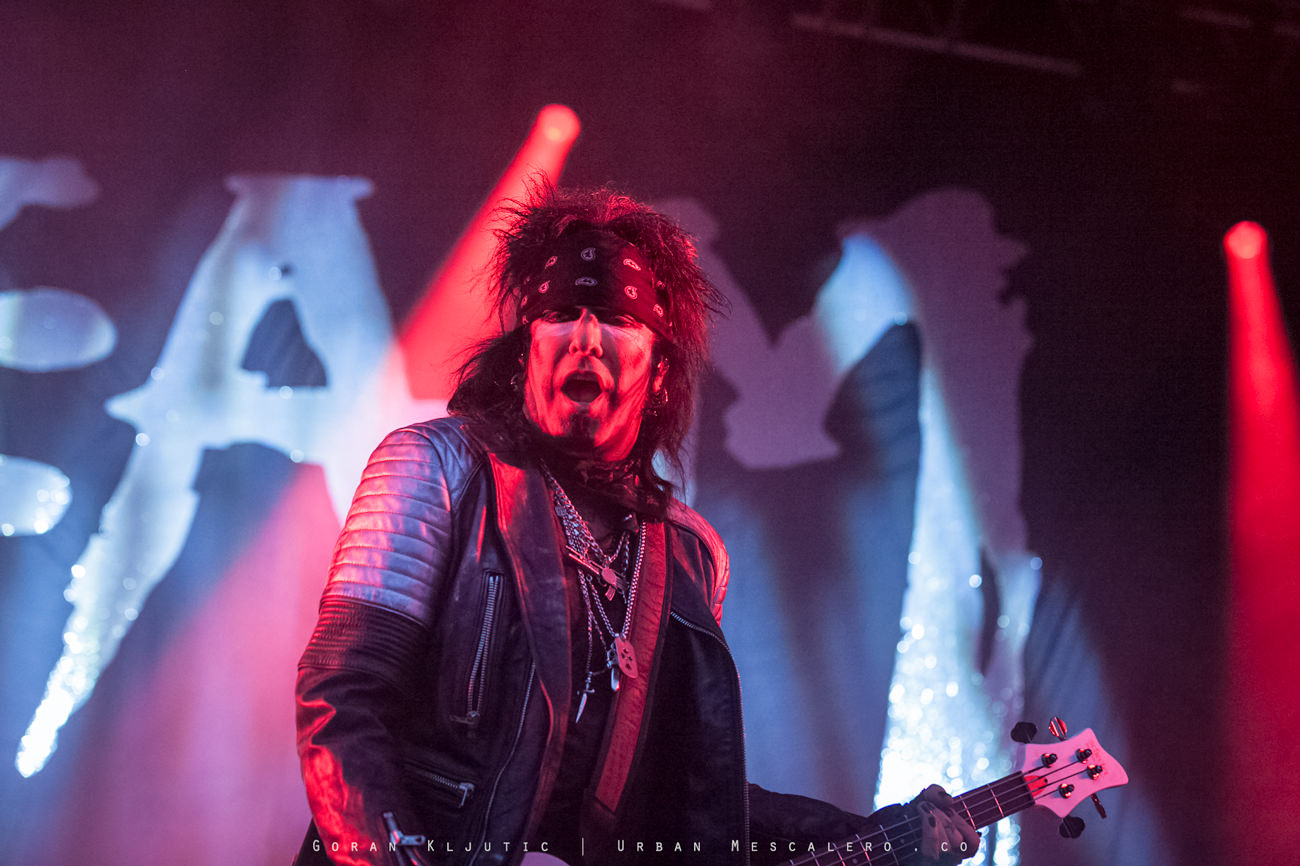 Mötley Crüe, 14th June 2023, Helviti, Copenhell Festival, Denmark
15th June 2023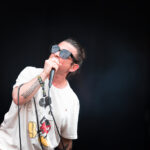 Life Of Agony, 15th June 2023, Hades, Copenhell Festival, Denmark
16th June 2023
Halestorm, 15th June 2023, Hades, Copenhell Festival, Copenhagen, Denmark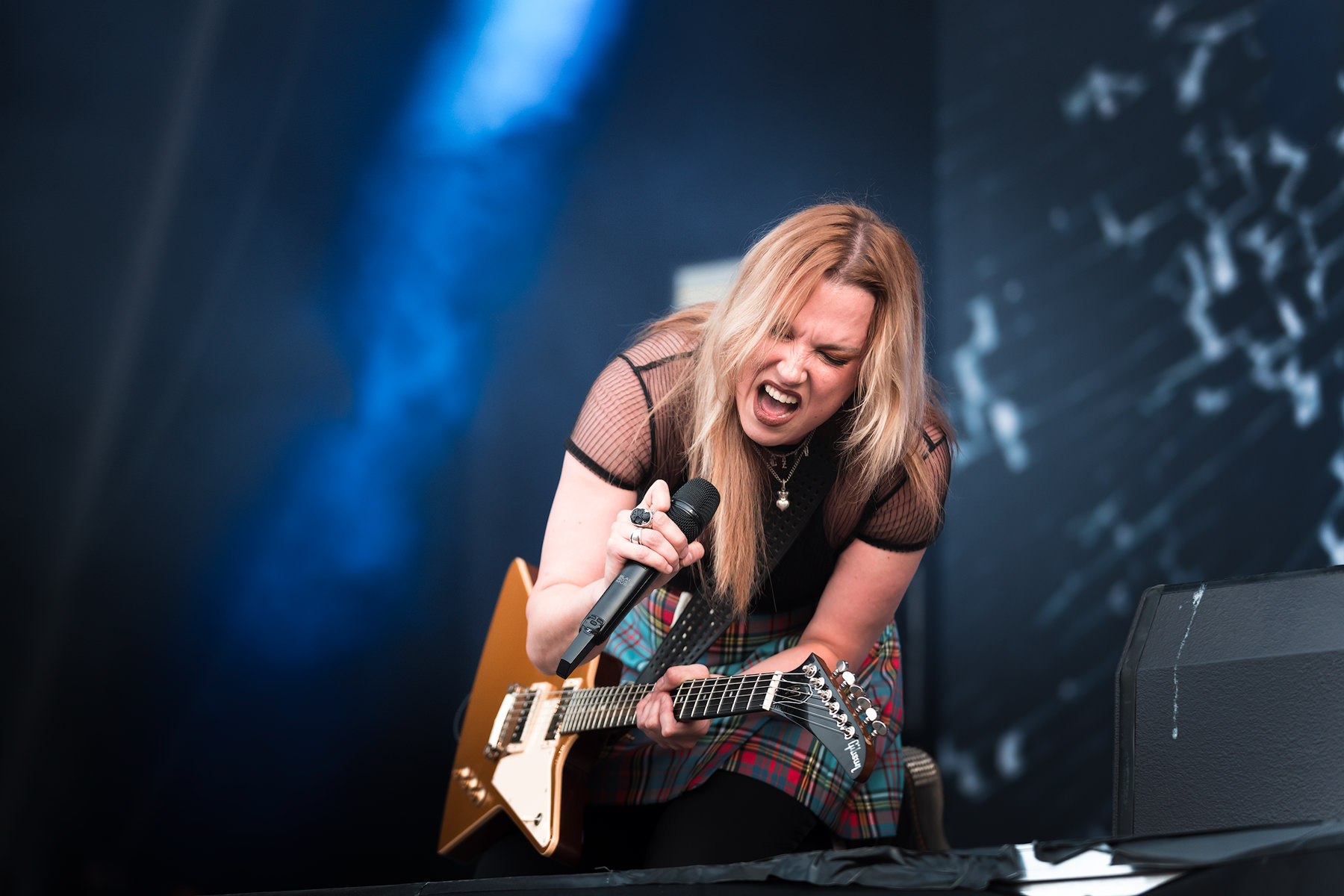 Halestorm, 15th June 2023, Hades, Copenhell Festival, Copenhagen, Denmark
Halestorm, 15th June 2023, Hades, Copenhell Festival, Copenhagen, Denmark
Photo: Goran Kljutic www.urbanmescalero.com
Halestorm played Copenhell two years ago, well two festivals ago, which was in 2019. We all know what happened in 2020 and 2021. So it feels sort of as if they've just played for us here. On the very same stage as well. And in many ways it was the same show all over, which isn't necessarily bad.
What seems as even bigger crowd gathered in front of Hades stage as the Americans took the stage and opened their show with what just might be their strongest three live songs, the songs that also serve as a good representation of what this band is about. It's energetic and bombastic heavy rock, with massive singalong choruses, making it easy to draw the crowd in and keep them involved. Singing along with bands singer/guitarist Lzzy Hale with hands up keeping up with her bother Arejay Hale behind the drums.
And speaking of singing, Lzzy of course impresses with her high-pitch screams once again, but at times it get just too much. She is without a doubt an outstanding singer with pipes bigger than most other singers in the genre and those screams have become a Halestorm's trademark. Never the less the energy she puts into screaming most of the time gets tiring and in context of music is not really necessary.  Her lower register is just as pleasing and filled with quality of its own. Never the less Hale insists on screaming her lungs out every chance she's got. That being said it is impressive and it also comes as welcomed contrast to endless lines og growling at this festival.
The opening trio was hard to follow, but the band actually did a rather solid job doing just that. Setlist was cleverly put together with few new songs just to underline the fact that they do have a new album out, but also including all live-musts, which like it or not do get the crowd fired up the most.
The drums solo like most of drums solos felt trivial despite those massive gimmick drum sticks, Hale's "female power" speeches could be toned down a bit, just like later the same evening Pantera could've dialed down on Abbott bothers references. Sure it's all with good intentions and we mustn't foget that Halestorm and Lzzy Hale in particular are inspiration for lots of young girls, many of whom found their way to Hades stages this afternoon. So it's important and noble, but less could most certainly do the job as well.
So, we'll finished this review the same way we finished their previous show at Copenhell – More power to them. Halestorm are not set to change the landscapes og music, but they are here to spread a positive and empowering message while at the same time rocking the hell out. And they do the both … so indeed – more power to them.
SETLIST:
I Miss the Misery
Love Bites (So Do I) 
I Get Off
Wicked Ways
Freak Like Me 
Familiar Taste of Poison
Takes My Life
Drum solo
Back From the Dead
Chemicals
Mayhem
The Steeple