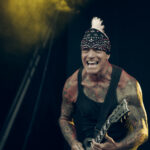 Sick Of It All, 14th June 2023, Hades, Copenhell Festival, Denmark
15th June 2023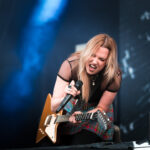 Halestorm, 15th June 2023, Hades, Copenhell Festival, Copenhagen, Denmark
16th June 2023
Mötley Crüe, 14th June 2023, Helviti, Copenhell Festival, Denmark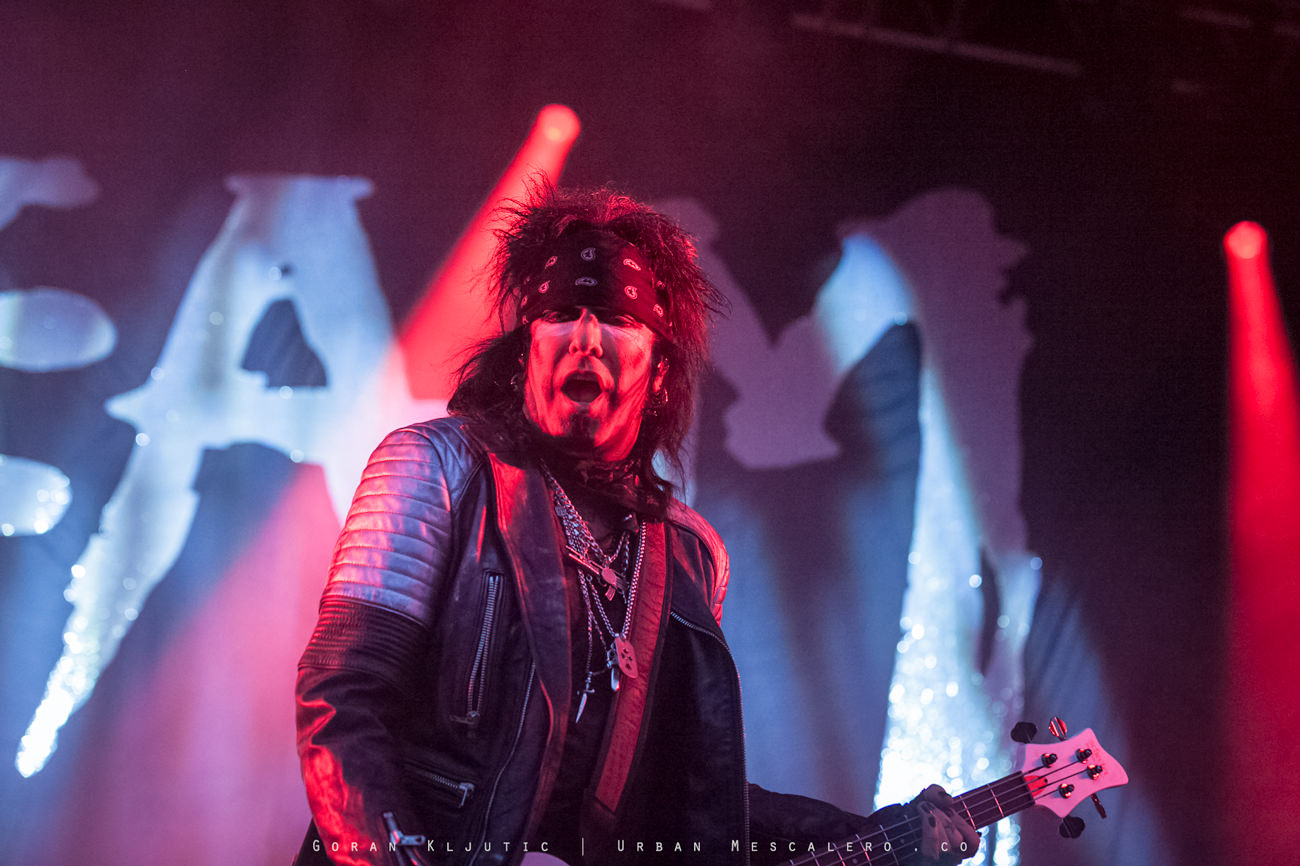 Mötley Crüe, 14th June 2023, Helviti, Copenhell Festival, Denmark
Archive photo: Goran Kljutic www.urbanmescalero.com
(Photographers were banned from Mötley Crüe Copenhell show)
Over the course of their career Mötley Crüe have released plenty of good music and even more of the forgettable music. But throughout their entire career what characterised them the most is their ability to use any crap they got themselves into (or got thrown their way) and turn it into some form of triumph.
Back in 2014 they made a big media stunt out of signing a "cessation of touring agreement" which according to the band prevented them from touring past 2015 when the farewell tour was supposed to conclude. The agreement of course turned out to be bogus, because once their biopic "Dirt" has slowly started to fade away, the band found a loophole in the agreement and off they were touring once again. In the middle of all that reunion tour with Def Leppard, band's original guitarist Mick Mars has apparently retired from touring, and his replacement John 5 (Rob Zombie, Marilyn Mason, Two) took over. Shortly after Mars sued the band for trying to remove him from the band. Another sad chapter in the of career Mötley Crüe.
Yet here they still are, survivors, one might say. Still playing the big crowds and they have of course apparently also just recorded a new album, which was of course produced by Bob Rock, who was responsible for their career highlight, the 1989's Dr. Feelgood.
So, there they are back doing that same thing they did on their farewell tour, but this time without Mars. They only play those old songs with a single song released after 1991. Pretty much what you'd expect form a Mötley Crüe cover band.
But with all the people who are showing up to their gigs, they must be doing something right.
There is undeniably enthusiasm in the crowd and playing this sort of greatest hits set does underline the fact that the band has a good back-catalogue with songs that work well live.
Despite the circus about Mars' leaving, one must admit that picking John 5 is simply a perfect pick. His playing, stage presence, genuine enjoinment are basically asset for any band and in Crüe he has also added some more fresh energy to match that massive Mars-guitar-sound and Tommy Lee's powerhouse drumming.
Sonically the band sounded good with bit rich sound with exception of Vince Neil whose vocals have never been this band's biggest assets. And his voice has been weak for couple of decades now and not even backing vocals by band members and two female singers as well as backing tracks could hide that. At times it was simply dreadful to witness, but the band kept going without looking back, which is one of the things that made the show fairly enjoyable and perhaps a quality that made the band survive through so much in course of their career. No looking back. Well except when they are picking songs for setlists.
Nikki Sixx' monologue was cringy and it didn't help when he pulled a young female audience member who kinda didn't know what to say so Sixx instructed her to say, "Fuck Bon Jovi". Geeeeeeez, Sixx actually managed to come across as disastrous as that traditional Lee monologue before "Home Sweet Home". Basically, it's just Lee jumping around the stage going "What's up. Fuck, man. What's up. Show some titles, What is up".
The medley of "Rock and Roll, Part 2 / Smokin' in the Boys Room / Helter Skelter / Anarchy in the U.K. / Blitzkrieg Bop" additionally enforced that feeling of cover-band at some state fair. But there were also some good moments like towards the end when especially thanks to John 5 we were reminded of just how good of an album Dr. Feelgood is. That massive guitar sound and pumping big far groove were matched by good melodies and all together it worked well, despite all the other flaws.
Despite all the drama, unexpected twist and turn in band's career, mostly not connected to music itself the band pretty much does thing after the book – the marketing book perhaps. When Lee left the band to do his rap thing, of course he came back. When Neil left the band and was replaced by "better singer and musician", but of course they took Neil back when they saw they were not going anywhere without him and Neils solo career couldn't support his spending habits. They retired the band and signed a contract to support it but of course they came back. For better or mostly for worse this sort of return is very much a result of what Mötley Crüe have been through. There is so much sad about this reunion, but one thing is most definitely worthy of praise and that's their ability to bounce back time and time again.
SETLIST:
Wild Side
Shout at the Devil
Too Fast for Love
Don't Go Away Mad (Just Go Away)
Saints of Los Angeles
Live Wire
Looks That Kill
The Dirt (Est. 1981)
Guitar Solo
Rock and Roll, Part 2 / Smokin' in the Boys Room / Helter Skelter / Anarchy in the U.K. / Blitzkrieg Bop
Home Sweet Home
Dr. Feelgood
Same Ol' Situation (S.O.S.)
Girls, Girls, Girls
Primal Scream
Kickstart My Heart Play Video