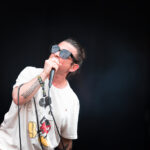 Life Of Agony, 15th June 2023, Hades, Copenhell Festival, Denmark
16th June 2023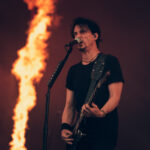 Gojira, 15th June 2023, Helviti, Copenhell Festival, Denmark
16th June 2023
Pantera, 15th June 2023, Helviti, Copenhell Festival, Denmark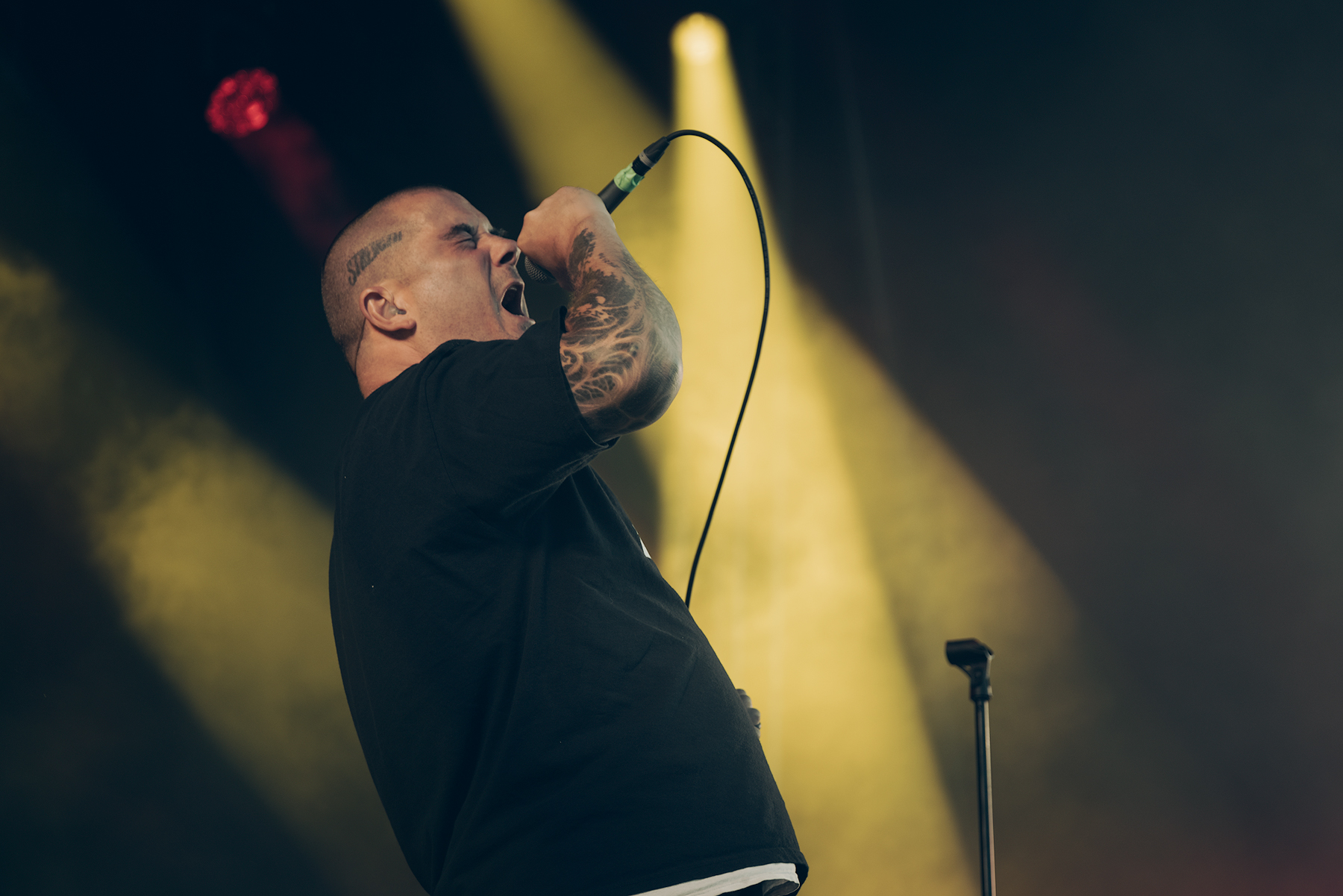 Pantera, 15th June 2023, Helviti, Copenhell Festival, Denmark
Archive photo: Goran Kljutic www.urbanmescalero.com
Pantera is basically the most demanded heavy metal festival booking this year, but is it even Pantera? Let's answer that in conclusion of this review.
Twenty years since Pantera was disbanded, by band's founding members, late bothers Abbott brothers, better known as Vinnie Paul and Dimebag Darrell.  First of the two passed in 2018 and the later was shot and killed on stage back in 2004.
Despite the band not existing for two decades their impact and popularity never faded, quite contrary. The rumours of some sort of reunion have been swarming around for ages, but it finally materialised last year when the reunion – or rather Pantera-celebration was announced. Band members Phil Ansemo and Rex Brown were joined by Zakk Wylde (Black Label Society and Ozzy Osbourne) on guitars and Charlie Benante of Anthrax on drums. Now there is no doubt that Abbott brothers can't be replaced because not only were they the founding members of the band, but their uniqueness is ultimately what made Pantera and what inspired legions of bands to come. Anselmo and Brown shouldn't be neglected, but it was the Abbott brothers, who made Pantera what it was. Still if Darrell was to be "replaced" basically only one name comes to mind ant that's Wylde. Benante, too seems like a good pick for the drummer, not so much because of his style or, but rather because of the tight connection he had with the band. Darrell even guested on three of Anthrax's rather underrated records from late 90's and early 00's.
Almost three decades have passed since, truly yours have seen Pantera play live and to this day that remains one of the best concerts experienced, so expectations for this concert were perhaps as big as was scepticism.
Just like that September evening in 1994 the band opened with "A New Level", which resulted in full-blown ecstasy of joy and a relief of sours for all those who have been listening to this band for years and decades, and perhaps never got to experience those songs live.
The musical impact of Pantera on the genre is undeniable evident to this day, but it was almost vindicating to experience the impact and importance of this band's music on legions of old and new fans. And all this 20 years after the band broke up.
The colossal wall of sound was almost overwhelming, but at the same time it was extremely well balanced. It's was refreshing to experience a concert with such a massive sound yet each instrument clear in the mix. This meant that Brown's bass was present at all times which is important for any band and especially Pantera where those often simple bass lines play such a big role.
After the opener Anselmo stated "Every note we play is for Dime and Vince", which was unsurprisingly the overall theme for the evening. The Abbot brothers' presence was on big video screens, band members' wardrobe, on instruments and even in form of action figures by Benante's drumkit.
That massive opener was followed by four songs which kept the energy and singalong at insanely high level and the fact that crowd knew the words for somewhat less known songs like "Mouth for War" and "Strength Beyond Strength" witnesses just how well these songs have aged and how big of and impact they kept on heaving year after year.
Anselmo did his vocals part quite well, adjusting them appropriately on songs where he's not really able to hit those notes, generally doing his job really well. He also used fair portion of time to talk to the crowd and mention Abbott bothers, perhaps few too many times. Nevertheless, he didn't disappoint and that devil-may-care attitude and unfiltered honesty added to the emotional and entertaining aspects to the show. Even when he would announce a "deep-cut" "5 Minutes Alone" and the band reminded him that he meant "Suicide Note Pt. II". He just shrugged it off ripped into the right song.
The big tribute to Abbott brothers came in form of video montage which was accompanied by first part of "Cemetery Gates" from the tape. There is no way Anselmo could ever sing that one again and hats off for him for even acknowledging that so himself. The tribute continued in form of beautiful cover of Black Sabbath's "Planet Caravan". Back in 1994 when they played the same song leaves of marijuana were displayed all over K.B. Hallen venue. The band on stage were joined for a pot smoking session by members of The Almighty and Dowset. These days such a stunt would be rather redundant taking into the consideration that there wouldn't be much rebellious about it nowadays. We've come a long way, I guess.
"Planet Caravan" was followed by what should have been the closing trio in form of "Walk", "Domination/Hollow" and "Cowboys From Hell". The impact and sing-along level of those songs was up there with some of the most iconic sing-alongs in history of this festival and it should've ended there with iconic "Cowboys From Hell". And while it would be silly to complain about getting another song "Use My Third Arm" just had hard time following the aforementioned song trio.
So, is this Pantera? Or is it Pantera celebration? Perhaps it's both those things at the same time. Anselmo, Brown, Wylde and Benante managed to pull this off eminently and graciously. Taking the legacy into the consideration that's nothing short of a miracle.
SETLIST
A New Level
Mouth for War
Strength Beyond Strength
Becoming
I'm Broken
Suicide Note Pt. II
5 Minutes Alone
This Love
Yesterday Don't Mean Shit
Fucking Hostile
Planet Caravan
Walk
Domination / Hollow
Cowboys From Hell
Use My Third Arm