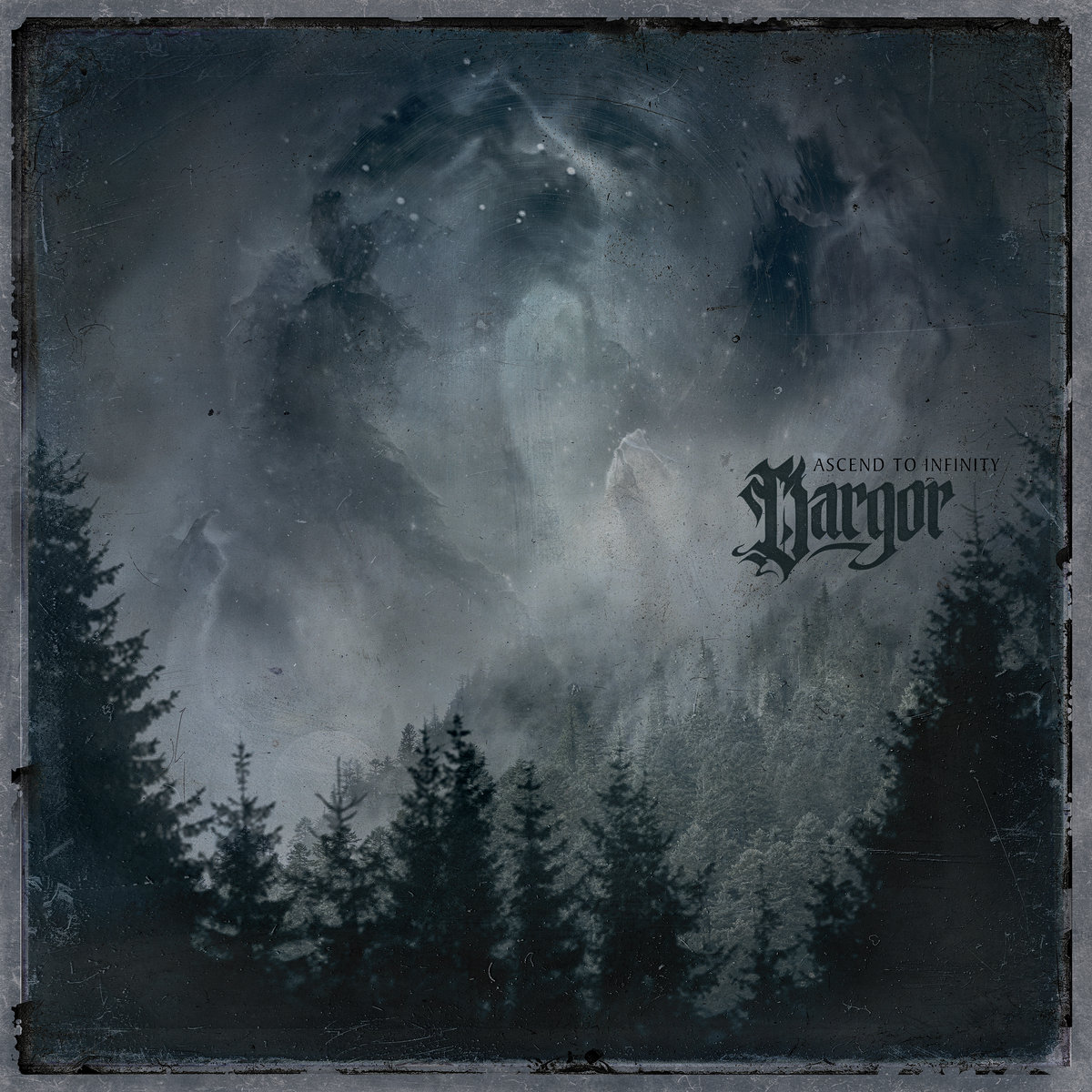 Dargor – Ascend to Infinity
27th March 2023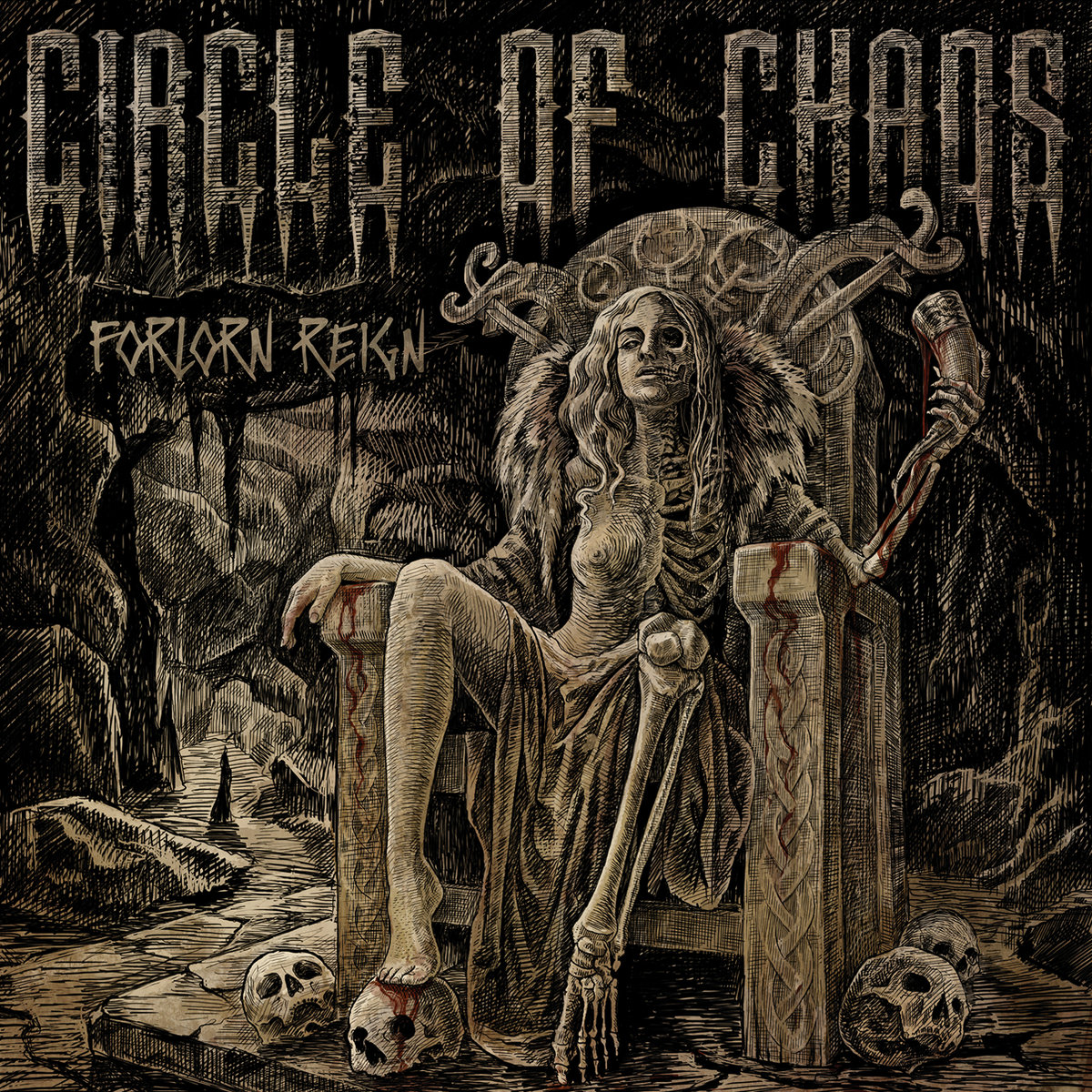 Circle Of Chaos – Forlorn Reign
29th March 2023
Katatonia – Melancholium – 6-tape box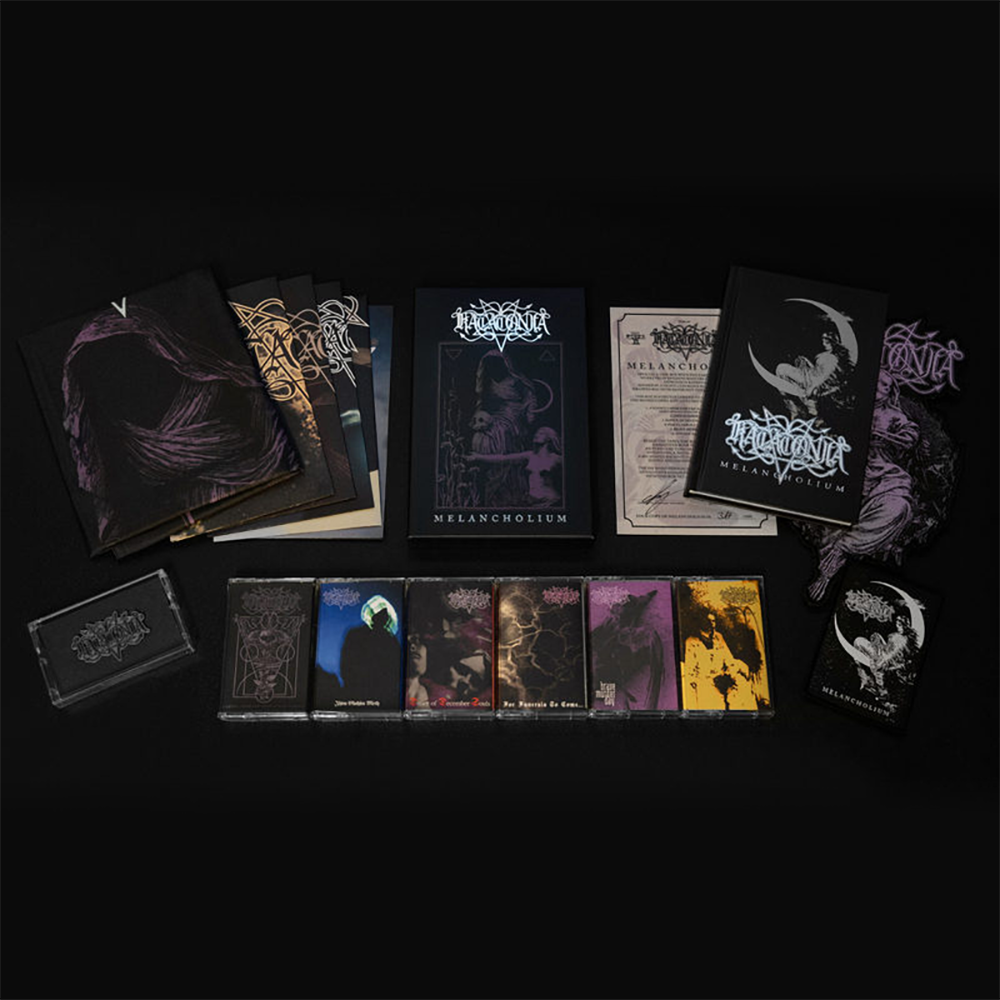 Label: Darkness Shall Rise Productions / Release date: 20th March 2022
I hate repeating myself every time I have to write a review of some of Darkness Shall Rise Productions box-releases, and this time is no exception. They've done it again, or to be more accurate, they've done it a year ago, but it is first recently that this 6-tape box landed at my doorstep. Thus, a German-based label Darkness Shall Rise Productions has released this official 6-tape box with the early Black/Doom works from Swedens masters of nocturnal depression – Katatonia.
Before we delve further into this box, for people still not familiar with Darkness Shall Rise Productions, I can say (as seen before with my reviews of both Venom and Destruction boxes), this German label has specialized in re-releasing old classics on cassette tape exclusively. Instead of just re-releasing certain albums by some random band, they offer high-quality limited edition box sets, which not only contain several releases of the band, but also a great amount of other goodies.
Thus, this particular box by Katatonia is called Melancholium and it is housed in a heavy luxurious matte black casewrapped box, with silver hot foil stamped printing. This box-release, that I've received, is strictly limited to 1000 handnumbered and signed copies, and it includes six tapes, namely;
Tape 1: A Sunset Choir for the Daylight Harvest (Re-recordings from the "Rehearsal '92")
Tape 2: Jhva Elohim Meth
Tape 3: Dance of December Souls
Tape 4: For Funerals to Come… (incl. "Scarlet Heavens")
Tape 5: Brave Murder Day
Tape 6: Sounds of Decay
Apart from these six tapes, which will later be a subject of my further examination, this box also contains a massive hardcover-book, with many unseen pictures and tons of new liner notes and interviews (Dan Swanö, Mikael Åkerfeldt, Fredrik Norrman, Roberto Mammarella, Tomas Nyqvist, Paul Groundwell and many more), a metal-pin, regular patch, shaped backpatch, flag, five posters
and a numbered certificate (signed by Blackheim and Lord Seth).
Maybe I should just briefly mention that The Die Hard version (first 99 boxes) also included an exclusive longsleeve which was only available with this box-set and only in the DSR shop. As said before, my version is a regular one, and it did not contain a longsleeve!
In the end it's all about the music, so let's look a bit further into these six tapes housed in this box:
A Sunset Choir for the Daylight Harvest is the first tape from the box and it's a pure rarity and speciality containing the re-recordings from the "Rehearsal '92" demo that Blakkheim and Lord Seth exclusively recorded for this deluxe box-release. It features only two songs, namely "Daylight Harvest" and "Sunset Choir", where's easily to be heard that both songs are strongly inspired by early black metal from that era, namely a band like Bathory. It both has this special aura and a certain charm, even now more than 30 years since its initial recording.
In the same year (1992) Lord Seth and Blakkheim made acquaintance with now famous producer Dan Swanö to record their first Demo release entitled Jhva Elohim Meth (In Hebrew; God is Dead) in his 'Gorysound Studio'. This recording now makes a tape no. 2 in this exclusive box-release. It contains five songs and re-released now in a blue color, it also feels a kind of nostalgic to listen to these five tracks, including the prologue called "Midwinter Gates" and an epilogue called "Crimson Tears". Musically, we're talking of the early beginnings of the band, presenting their dark and mysterious sound to the wider audience.
Third tape is still to this also my favourite Katatonia release, a debut full-length entitled Dance Of December Souls. In this box it's been re-released as a blood-red tape, and it serves as a real eye-catcher. Any fan of the band, and this debut in particular would know, that it's been initially released via No Fashion Records and once again mastered & produced by Dan Swanö. This particular album was my first encounter with the band, and it's especially its melancholic album cover that drowe my attention. Musically, we're talking of a band that gives more space to sadness and melancholy, at least compared to their initial demo recordings. Lyrics got more melancholic and depressive, with slow melodies, further focus on keyboards and rough vocals paired with edgy and again rough instruments. For me personally it still stands as one of the best dark metal albums ever released; haunting, emotional and groundbreaking not only for this band, but for a genre as a whole. Even now, listening to monumental and mammoth songs as "In Silence Enshrined", the epic one "Velvet Thorns (of Drynwhyl)", "Tomb of Insomnia" or even the closing short outro "Dancing December" it gives me a goosebumps. Further note in connetion to this release is that this album is the first release with Guillaume Le Huche as the bassist, as prior to it, Anders Nyström had been contributing all guitar and bass guitar.
Next tape in line is their 1995 the EP entitled For Funerals To Come…, originally a four-song release, but this time enriched by two additional songs, "Black Erotica" and "Love Of The Swan", both of which come from the "W.A.R. Compilation – Volume One" album and were recorded in 1994. The icing on the cake, however, is the track mentioned in this tape' moniker, "Scarlet Heavens". This particular song has its origins from the 1996 split EP with Primordial. A very good move from Darkness Shall Rise to add this extra feature and give something more to those who have purchased this box-release.
The penultimate tape is the official Dance Of December Souls' follow-up 1996 album called Brave Murder Day. This sophomore full-length created a new guitar position with Fredrik Norrman's input and features growled vocals by Mikael Åkerfeldt of Opeth. In this box-release it has been enriched with this rather awesome and eye-catchy blue-transparent look.
With the release of Brave Murder Day, now as a rearranged trio, Katatonia continued the emotional and intense path of their debut, where one could still hear some of their demo-days aggressiveness, but yet where melancholy and darkness always have the upper hand. Total playing time of Brave Murder Day is 'only' about 41-minutes, and despite the fact that it is not my all-time band's favourite, I can frankly say, that it is probably band's most homogeneous and coherent work to date.
Sixth and last tape to be included in this box is a three-song & 18-minute long EP entitled Sounds Of Decay. Three songs originally featured on this EP are; "Nowhere", "At Last" and "Inside the Fall". Now, more than 25 years later, this EP has been re-released in a beautiful yellow/brown packaging, and with the original artwork which is a screenshot of a decrepit god, taken from the movie called 'Begotten'. Once again, the Opeth-frontman Mikael Åkerfeldt appears as a guest singer. Musically the band continues with melancholic & sad melodies and the sluggish tempo known from its predecessor Brave Murder Day, but it is also the last Katatonia material to feature any death metal-elements. It also showed to be Åkerfeldt's final collaboration with the group.
To sum things up; as with all of Darkness Shall Rises' previous boxes, this one is also an "once in a lifetime story"! Melancholium – 6-tape box is totally amazing & box full of authenticity and nostalgia. It is a journey through time par excellence to the beginning of what is now a great band. If the music can at once be both claustrophobic and chaotic, then it must be within Katatonia. This is just another 'an absolute must have' box for die hard fans of the band and anyone into dark, depressive and melancholic metal.
My special thanks go to the label owner & mastermind behind Darkness Shall Rise Productions, Mr. Denny Wolfram, who provided me with another awesome release, and for always being able to deliver quality releases by some of the leading and long-standing bands on our continent!
Boundless, ageless, timeless… Katatonia!
For further info on this box-release and how to order it, go to https://darknessshallrise.de/product/katatonia-swe-melancholium-6-tape-box-regular-version-pre-order/?v=dd65ef9a5579