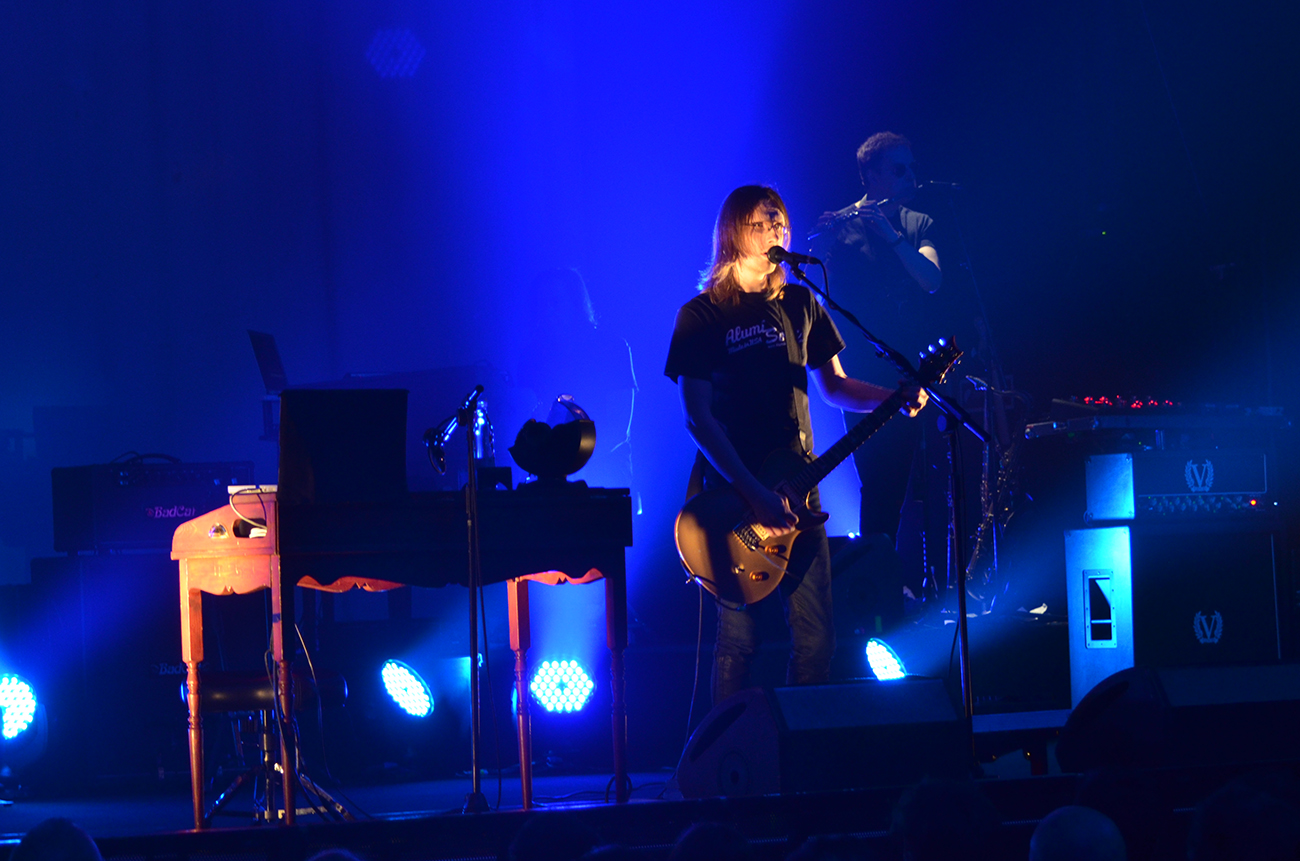 Steven Wilson, 3rd March 2018, Vega, Copenhagen, Denmark
4th March 2018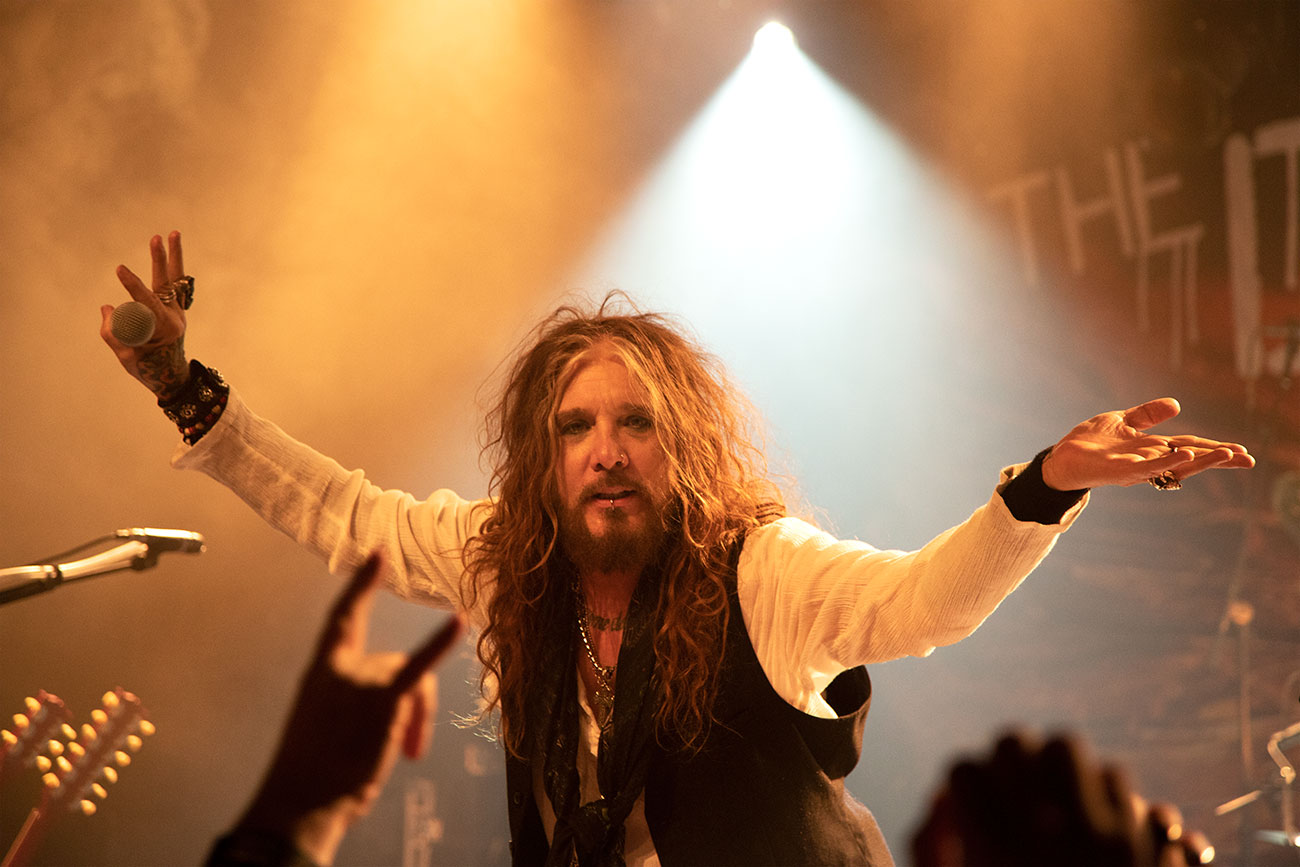 The Dead Daisies, 24th April 2018, Pumpehuset, Copenhagen, Denmark
25th April 2018
Trivium & Power Trip, 22nd March 2018, Pumpehuset, Copenhagen, Denmark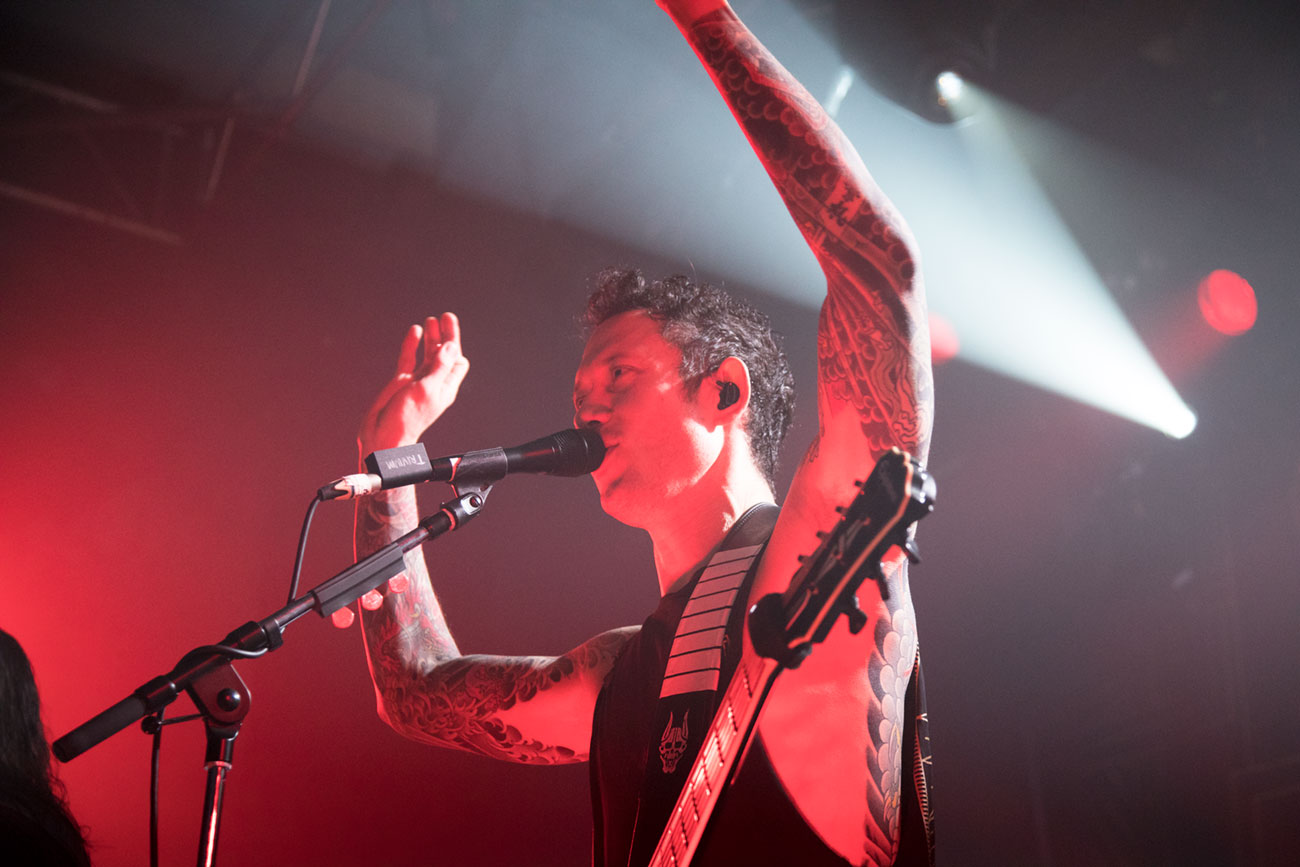 Trivium & Power Trip, 22nd March 2018, Pumpehuset, Copenhagen, Denmark
Photo: Zoran www.sonic-shot.com
Over the course of some ten years Trivium have become a reliable name in modern Heavy Metal and despite some osculations they did manage to constantly deliver solid records. Live, they are almost up there where you can be certain not to experience a weak gig, if you go out to see them play live. Their latest show at Copenhell Festival was a true testament to this. Their latest release The Sin and The Sentence might not be up there with their finest releases, but it's a solid chuck of metal with much needed diversity in the approach approach.
For the European tour, they've chosen one of the most hyped names in metal right now, the Texan quintet Power Trip. Their latest album Nightmare Logic, made it to just about all best of 2017 lists, including ours.  
By the time Power Trip hit the stage with "Soul Sacrifice" the placed was quite packed. "Executioner's Tax" followed with its massive riffs and unavoidable hooks.
Power Trip might be hyped band, but the they are still far from becoming a serious headlining name. At this point in time they still serve as their own stage crew, which does witness of the obstacles new bands are met with in the digital age.
Off the bet, Power Trip has an advantage – the fact that their latest album is so good and suited for live setting. Unfortunately, the band didn't manage to translate the colossal energy of the music into live show. This is mostly due to Riley Gale's live presence. He doesn't seem interested at all, and while it's clear that's his way it just doesn't suit such energetic music or performing in front of people. How in the world does one expect to get any positive response from the crowd when they shout out "Put your fists in the air" and then in same breath blankly turn their back to the crowd. Same goes for Chris Ulsh, whose drumming is good, but stage appearance of someone who really doesn't want to be there. Rest of the band did their best to keep the things going and they succeeded to a certain degree, but with such songs it should have been so much better. Perhaps band needs to be experienced at one of their headlining club shows?
Lights went out and Iron Maiden's "Run To The Hills" blasted from the speakers. A good intro with almost guarantied sing-along, but with such an iconic song it can turn out to be a double-edges sword, because how do you follow it?
Fortunately for Trivium their opener "The Sin and the Sentence" turned out to be just about perfect kick off for the gig. It's not often that a new song works so well as an opener as the above mentioned one did. "Throes of Perdition" from 2008 Shogun served as a strong song-number-two and then another new song proved that crowd was not only familiar with new album, but that they love it.
Energy on stage was good with Matt Heafy delivered all of his cliché' moves and statements, but for some reason just like Robb Flynn before him and James Hetfield before him – he makes it work. It would however, serve him well if he dropped showing his tongue all the time. New drummer Alex Bent is the best fit for the band since Travis Smith left Trivium in 2009. His playing even resembles that of Smith a bit, even thou he is far more anonymous.
Setlist was fairly safe and while it did miss some more older songs, it was noteworthy that is was their newer, more accessible songs that worked best last night. Therefore, the highlights of the evening were songs like "Until the World Goes Cold", "Strife" and "The Heart From Your Hate".
Trivium are professional and just about everything is calculated, but it works for them. Much like their music, it might now be life-changing experience, but it's guaranteed to entertain you and get you going. Sometimes that's all you need for a heavy metal gig.
SETLIST:
01 – The Sin and the Sentence
02 – Throes of Perdition
03 – Betrayer
04 – Ascendancy
05 – Sever the Hand
06 – Inception of the End
07 – Until the World Goes Cold
08 – Becoming the Dragon
09 – Thrown Into the Fire
10 – Strife
11 – Drowned and Torn Asunder
12 – The Heart From Your Hate
13 – Beyond Oblivion
—————-
14 – Shattering the Skies Above
15 – Pull Harder on the Strings of Your Martyr
16 – Capsizing The Sea / In Waves