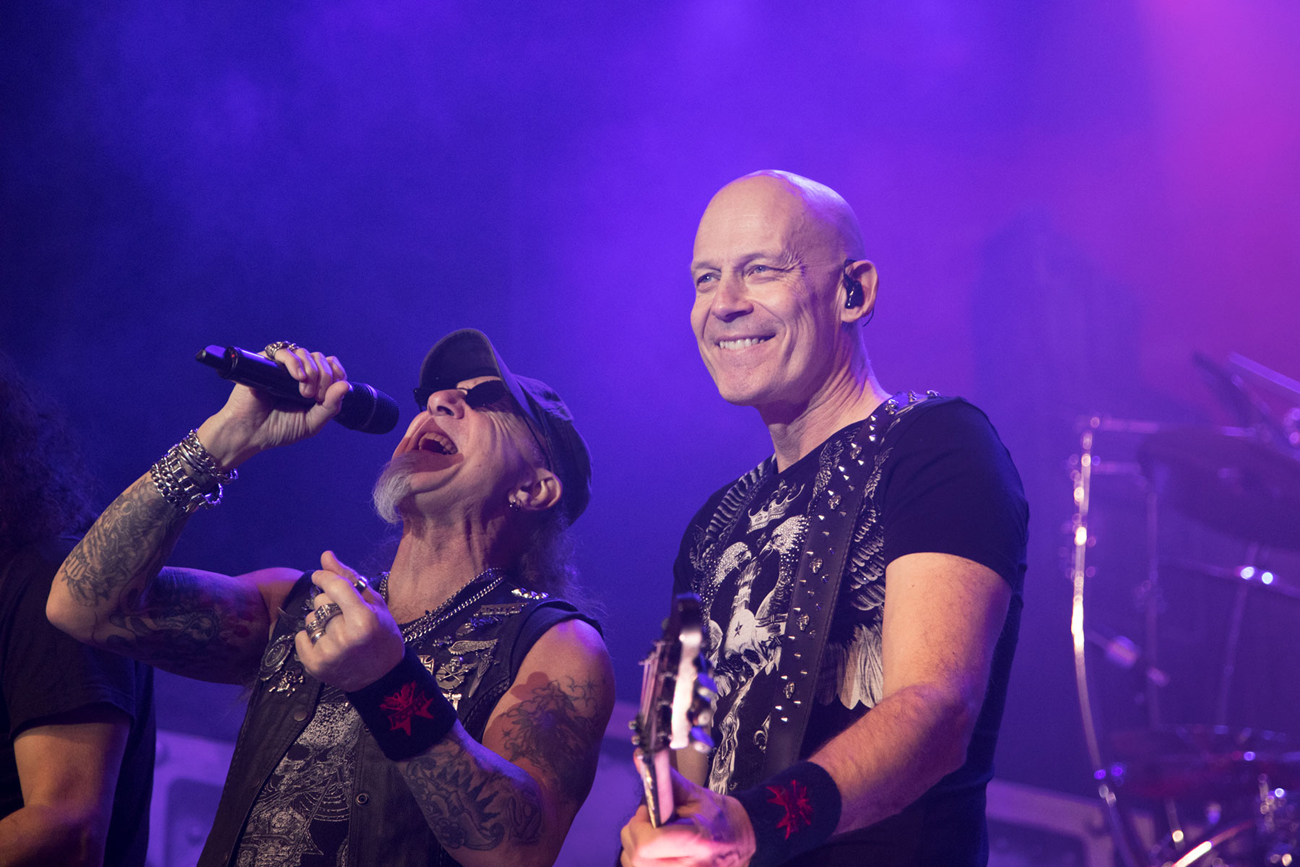 Accept & Night Demon, 11th February 2018, Vega, Copenhagen, Denmark
12th February 2018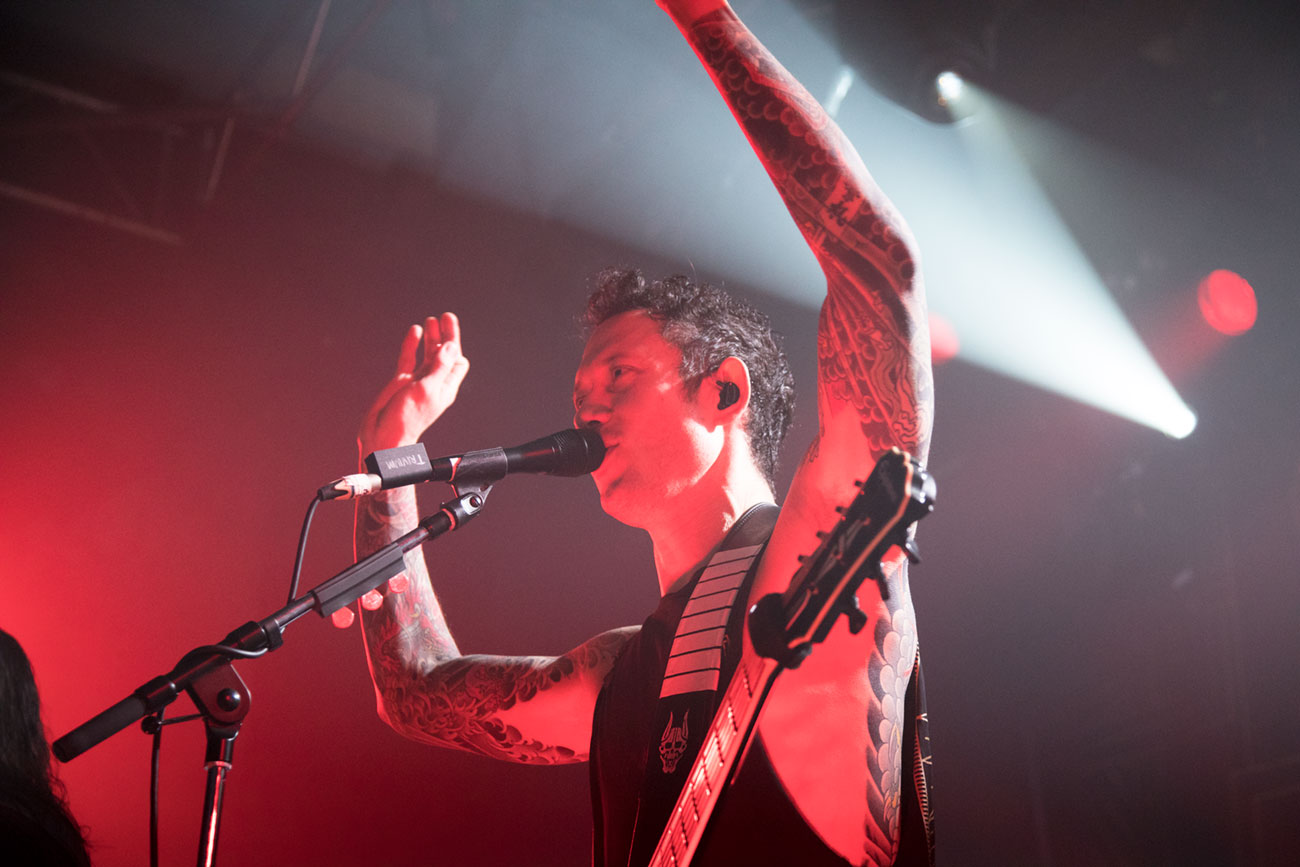 Trivium & Power Trip, 22nd March 2018, Pumpehuset, Copenhagen, Denmark
23rd March 2018
Steven Wilson, 3rd March 2018, Vega, Copenhagen, Denmark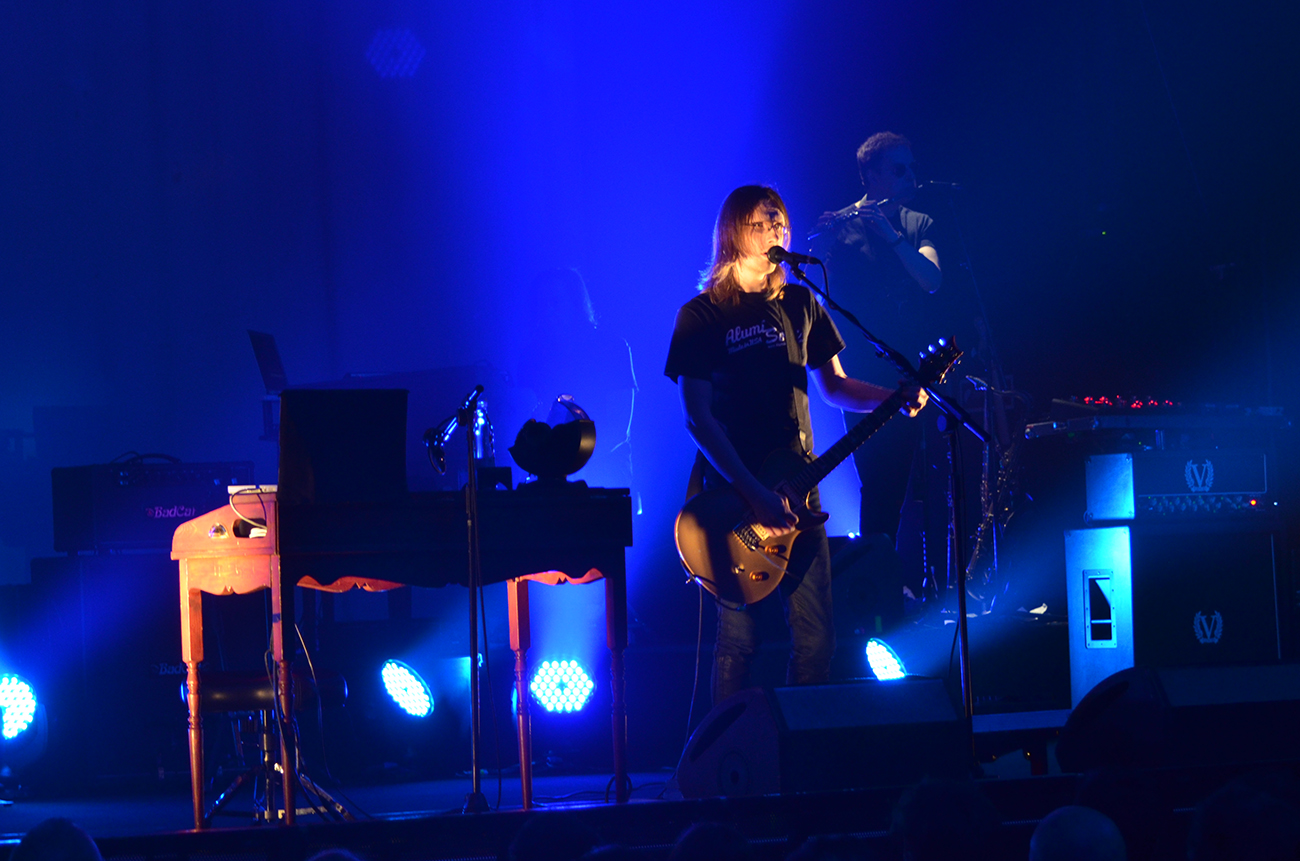 Steven Wilson, 3rd March 2018, Vega, Copenhagen, Denmark
Archive photo: Zoran www.sonic-shot.com
Steven Wilson has taken prog to new levels and with each new release he's gaining more of commercial success and together with that follows a broader recognition. In 2012 he decided to reassemble his band Porcupine Tree at the height of their creative and commercial success in order to pursue a solo career. Over the course of years he has released albums that besides being of a constantly solid quality are also diverse and it's as if with each album his work was recognized by broader circles. His latest album To The Bone  partly away from the prog approach and focused more on intelligent pop music of the 80's as a core inspiration.
His Copenhagen show was sold out, they usually are, but judging from the clientele it was clear that his mission with To The Bone has most certainly succeeded. If you've been following Wilson for a decade or two it's clear that his audience anno 2018 is far broader with far more female guests and people who don't come across as fans of Rush, Marillion or even Porcupine Tree.

Never the less last night's concert was in many ways a typical Steven Wilson concert. He might have become bit more extrovert, communicating with crowd more and coming to the edge of the stage more often, but this is without a doubt a prog show with all its musical, lyrical, visual and overall complexities.
Having a transparent curtain in front of the stage for number of songs is not a new thing for Wilson, but never has it worked as well as it did last night. Displaying imagery on the curtain, being able to see the band and the giant screen behind created, together with depth within the music created a multi-dimensional experience.
For a fairly introvert person, Wilson talks quote a lot despite the dark and deep nature of his music he's quite amusing and nonetheless cocky. He has also taken over more guitar solos, which did get even more spotlight on him.
Musically the band, which features couple of new guys, Craig Blundell on drums and Alex Hutchings on guitar delivers an eminent performance. There is perhaps bit less prog debauchery, not that it's missing at all, but overall the band is just as you'd expect them to be … eminent. I had pleasure working professionally with the two new members and it is pleasuring to see them fit so well in the band that requires mind-blowing technical skill, but just as importantly the ability to connect with the music and deliver a passionate performance. This was apparent throughout the concert nonetheless during the Set 1 closer "Ancestral".
The visuals have always been a big part of Wilson's live shows (also whilst in Porcupine Tree) and in Danish photographer Lasse Hollie he has found a man who has a vision and creativity to give the songs another dimension. At times the approach would be minimalist, while other times it would be a multidimensional experience. The balance between using the background screen and keeping it extremely simple all witnessed of a vision of something bigger than just using all the means available at all times.  The simplicity of the stripped-down stage lighting during the first part of "Refuge" was as intense during the last part during which the background screen displayed some extremely simple yet extremely strong imagery addressing the refuge crises in a matter that was at the same time direct and indirect.
The whole of six Porcupine Tree songs were featured in the three hours long show and while the quality of the back-catalogue makes it impossible to pick up all the outstanding songs, Wilson did a great job choosing the PT songs for this tour. "Arriving Somewhere but Not Here" and "Heartattack in a Layby" standing out, with especially the later of the two basically hypnotizing the venue with his beauty and flawless performance.
On the down side few times during the show the vocals would get too dominant and while Wilson concerts are always a treat for the ear, this one included, it was sonically not up there with his last few performances in Copenhagen.
Steven Wilson is one of the finest prog rock artist out there and seeing him live ads so much more to already outstanding music.
SET1:
Nowhere Now
Pariah
Home Invasion
Regret #9
The Creator Has a Mastertape
Refuge
People Who Eat Darkness
Ancestral
SET 2:
Arriving Somewhere but Not Here
Permanating
Song of I
Lazarus
Detonation
The Same Asylum as Before
Heartattack in a Layby
Vermillioncore
Sleep Together
—————————
Even Less
Harmony Korine
The Raven That Refused to Sing