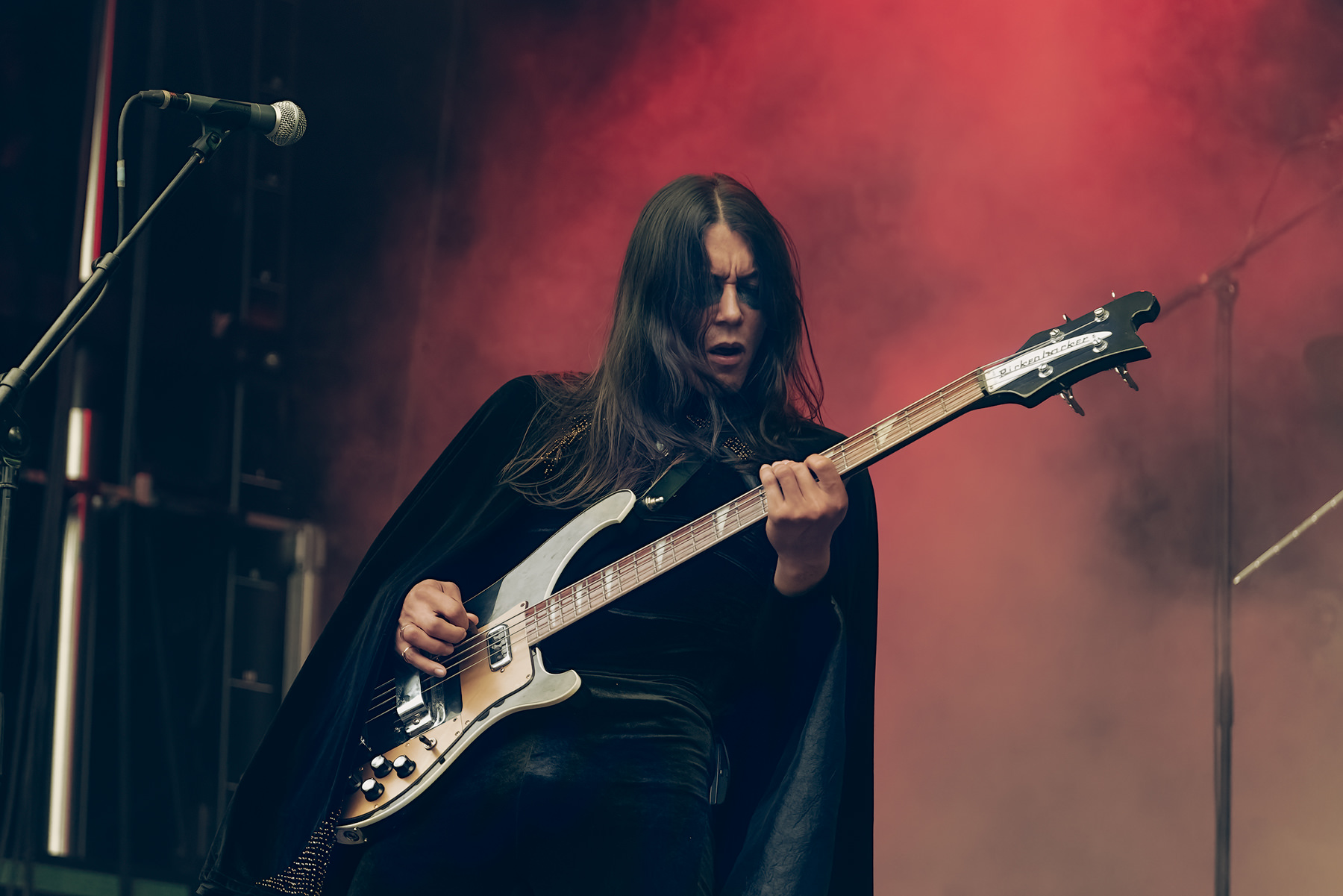 Hällas, 17th June 2022, Gehenna, Copenhell Festival, Copenhagen, Denmark
18th June 2022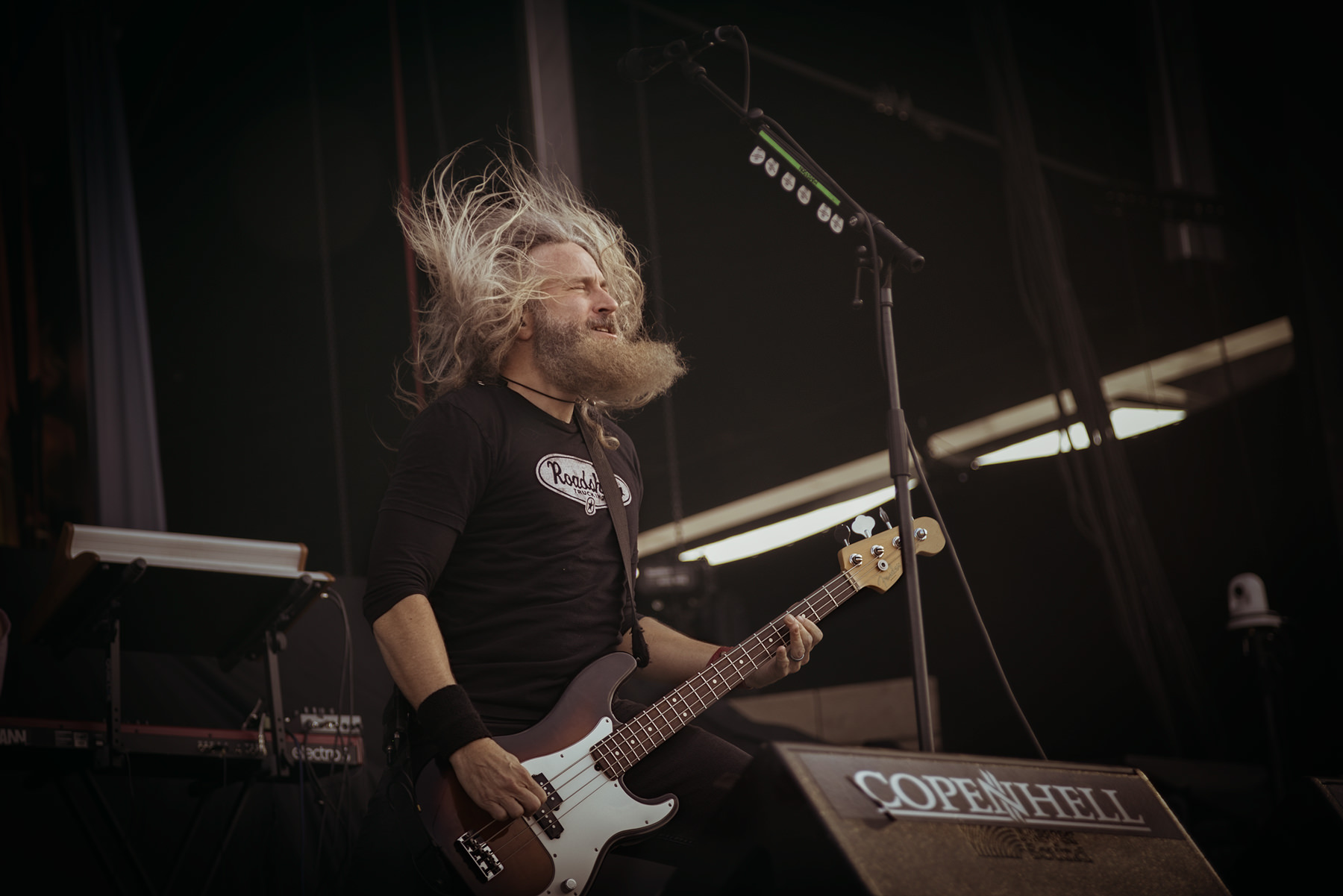 Mastodon, 18th June 2022, Helviti, Copenhell Festival, Copenhagen, Denmark
20th June 2022
Thundermother, 17th June 2022, Pandæmonium, Copenhell Festival, Copenhagen, Denmark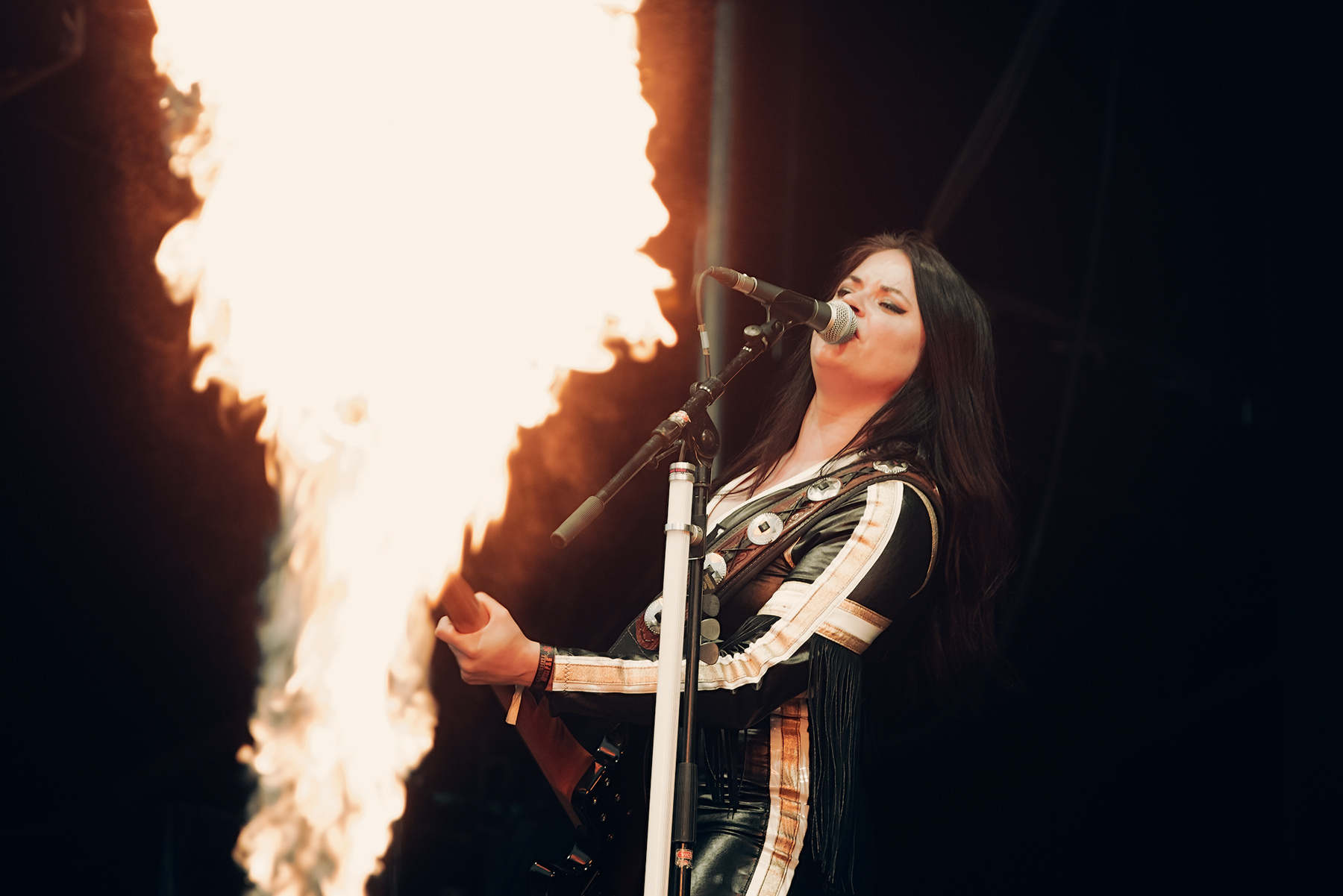 Thundermother, 17th June 2022, Pandæmonium, Copenhell Festival, Copenhagen, Denmark
Thundermother, 17th June 2022, Pandæmonium, Copenhell Festival, Copenhagen, Denmark
Photo: Goran Kljutic www.urbanmescalero.com
There was a certain buzz about Thundermother's live shows, so the place in front of Pandæmonium was solidly packed as the four girls from the band took the stage accompanied with beers cans in their hands and good dose of shooting flames.
Few songs in few things are clear. This AC/DC meets Motörhead inspired music is easy to get into and easy to sing-along to even if you are not that familiar with band's body of work. There is that simple straight-forward quality to the band's music with catchy choruses to match.
At the same time the energy on stage it not to be neglected, because throughout the hour-long show, it never dropped, with possible exception of that tedious drum solo. Well at least it was short.
Band's singer Guernica Mancini has some rather strong pipes on her, with ease pulling out those high-pitched screams. Adding to the rawness of their simple rock n roll approach is the fact that they only have one guitarist. That really works very well for them nonetheless because guitarist Filippa Nässil delivers.
The rest of the band as well did their best to keep the crowd going and for the most part they succeeded. Sometimes they did that by using cheap tricks like digging into Beastie Boys, AC/DC, Lenny Kravitz and Iron Maiden during "We Fight for Rock 'n' Roll". But for the most part they succeed by maintaining that energy level high and delivering simple rock music, which is effective and live setting.
By the end of the show, they brought out Søren Andersen who has lately been involved into their music (as well as in piles of other projects). It's all not original at all, but Thundermother live their rock 'n' roll and they want it to do it as well. Last night they did a very good attempt at that, grabbing hold of the crowd, getting that party going. And if we've learned anything from Kiss' performance the day before, it's that sometimes things need to be boiled down to some good old entertaining rock. Oh yea, and some flames. Definitely some flames too.