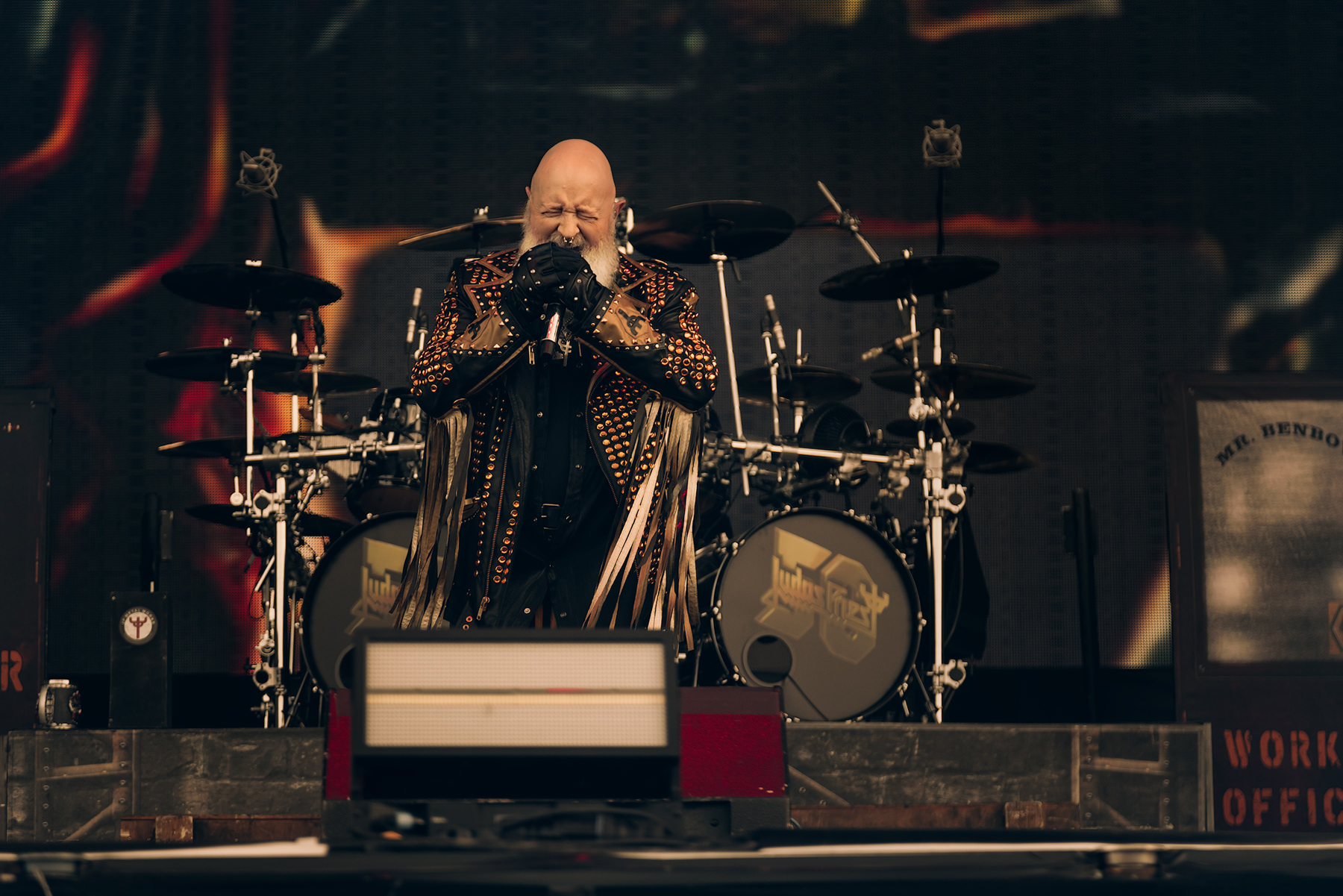 Judas Priest, 16 th June 2022, Helviti, Copenhell Festival, Copenhagen, Denmark
17th June 2022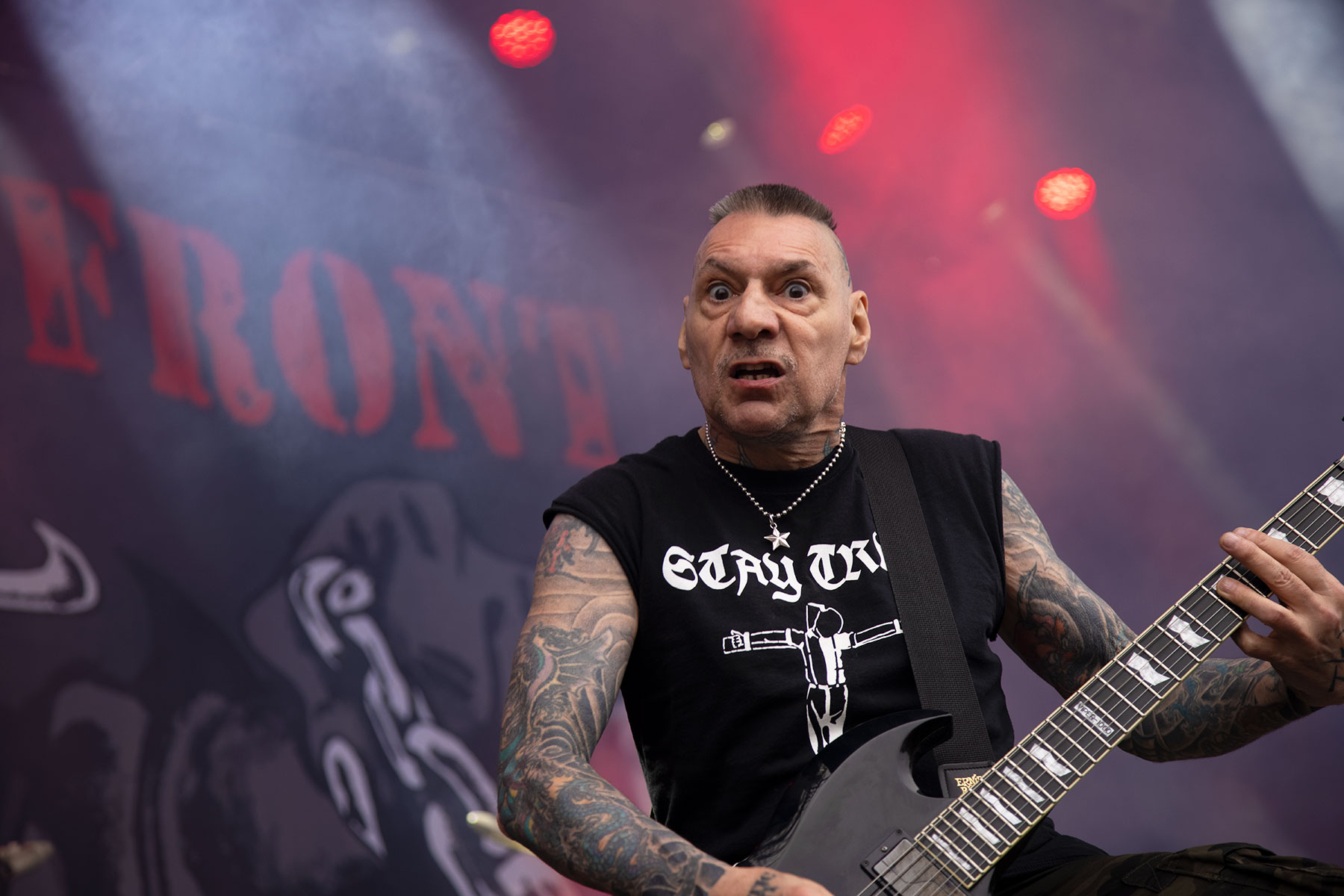 Agnostic Front, 17th June 2022, Pandæmonium, Copenhell Festival, Copenhagen, Denmark
18th June 2022
Kiss, 16th June 2022, Helviti, Copenhell Festival, Copenhagen, Denmark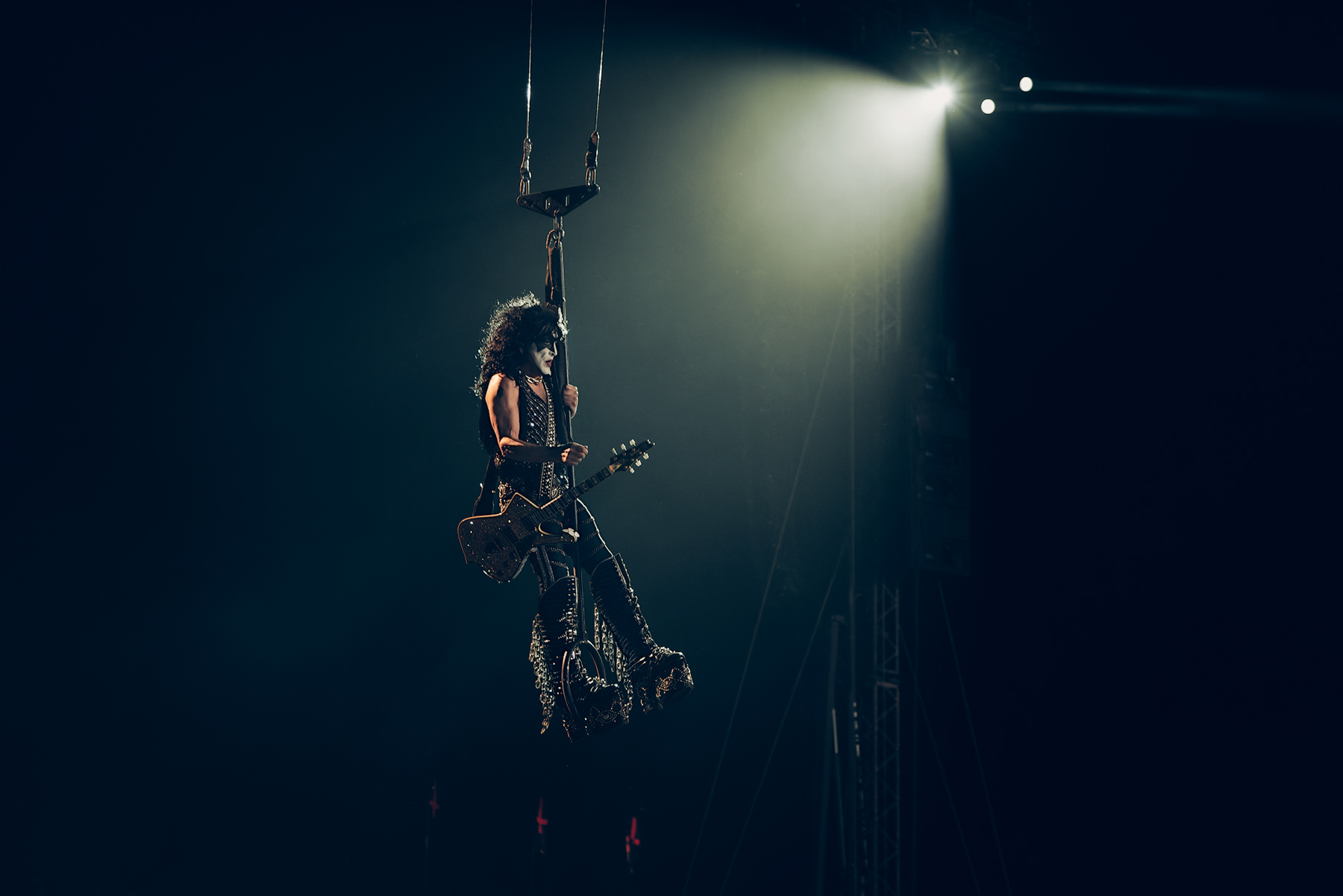 Kiss, 16 th June 2022, Helviti, Copenhell Festival, Copenhagen, Denmark
Kiss, 16 th June 2022, Helviti, Copenhell Festival, Copenhagen, Denmark
Photo: Goran Kljutic www.urbanmescalero.com
"We've played here eight times and we are not going to play again" Paul Stanley stated in the beginning of Kiss' farewell show on Copenhell's main stage. Now, these farewell tours often turn out not to be final tours anyway, but if this was a Kiss' farewell to Copenhagen then they truly made it great one.
From the very start during "Detroit Rock City" where the band members were lowered down from the top accompanied by endless suppies of pyrotechnics the stage was set for the biggest stage production this festival has seen. From then on there was no coming back, a perpetual orgy of explosions, smoke, fire, fireworks, confetti, lifting platforms and nonetheless endless line of singalong hits from past five decades worth of albums. Kiss is entertainment of massive proportions. It gets tacky and honestly if you think about it to much, most of it will come across as ridiculous. But Kiss are entertainment party machine and if you surrender to that premises than this is some of the best you can get.
it's pity that Peter Cross and Ace Frehley are not part of this final tour, but Tommy Thayer and Eric Singer have been part of the band for such a long time and they truly lift the band musically. Singer even delivered a drum solo that was entertaining and including, without like majority of solos coming across as numbingly boring. Paul did get to fly over the audience, Gene spitted blood while elevated to the very top of the stage, Eric played his solo at some 10 meters in the air and Tommy got to shoot his guitar and make one explosion after another. So yea … Kiss.
But it was all so well executed and timed that it was truly impressive. With all that one tends to put the music in a second row, but truth be told while Kiss' music might not have all that much depth it is very good and well executed pop infused rock. Together with all the visuals they deliver the party like no other. Had those songs not had catchy well-written quality and performance was not in top, the visual show wouldn't work as well wither.
If this is last time Kiss played in Copenhagen, then it was completely worthy farewell.
SETLIST
Detroit Rock City
Shout It Out Loud
Deuce
War Machine
Heaven's on Fire
I Love It Loud
Say Yeah
Cold Gin
Guitar Solo
Lick It Up
Calling Dr. Love
Tears Are Falling
Psycho Circus
Drum solo

100.000 Years (outro only)
Bass solo
God of Thunder
Love Gun
I Was Made for Lovin' You
Black Diamond
——————
Beth
Do You Love Me
Rock and Roll All Nite