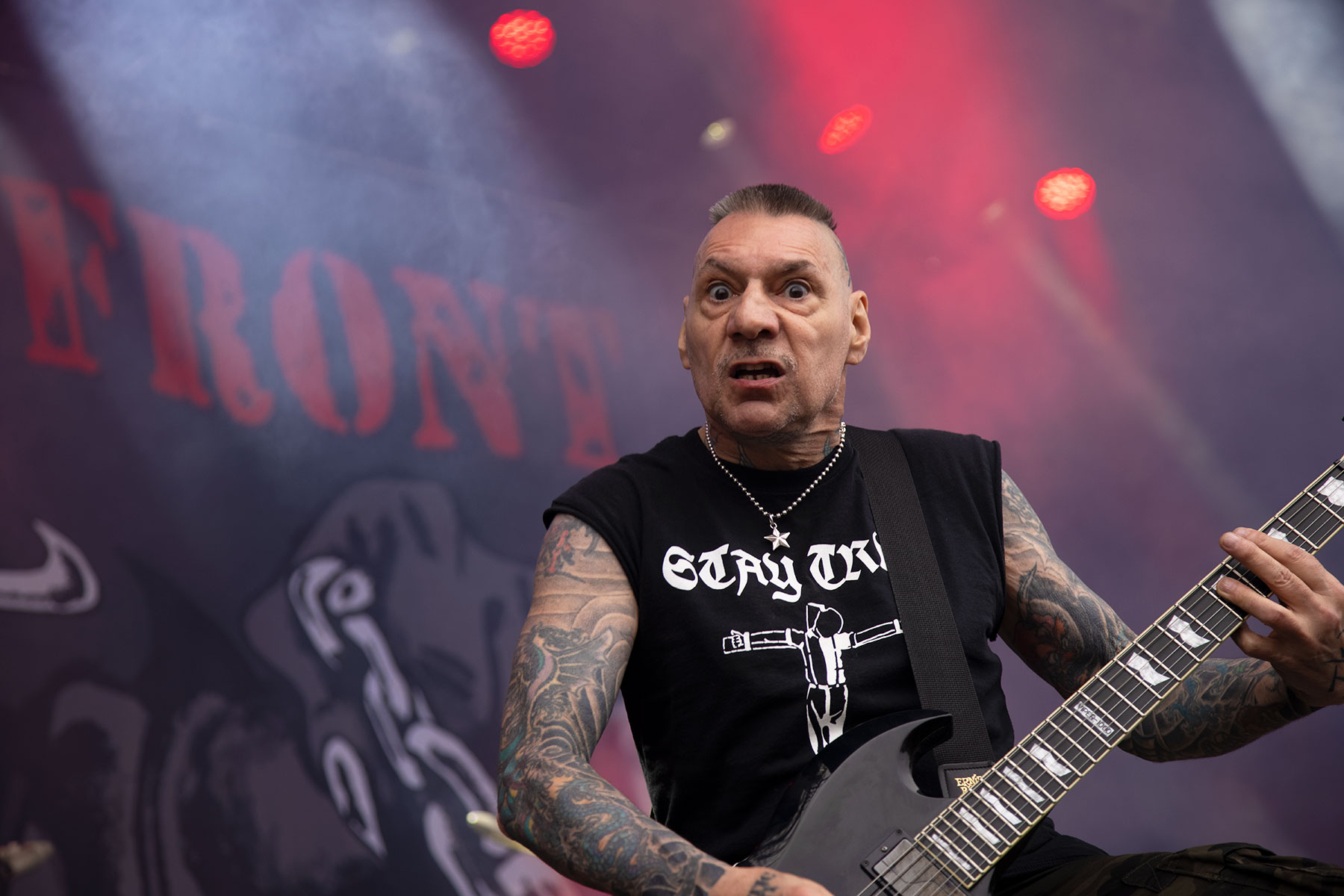 Agnostic Front, 17th June 2022, Pandæmonium, Copenhell Festival, Copenhagen, Denmark
18th June 2022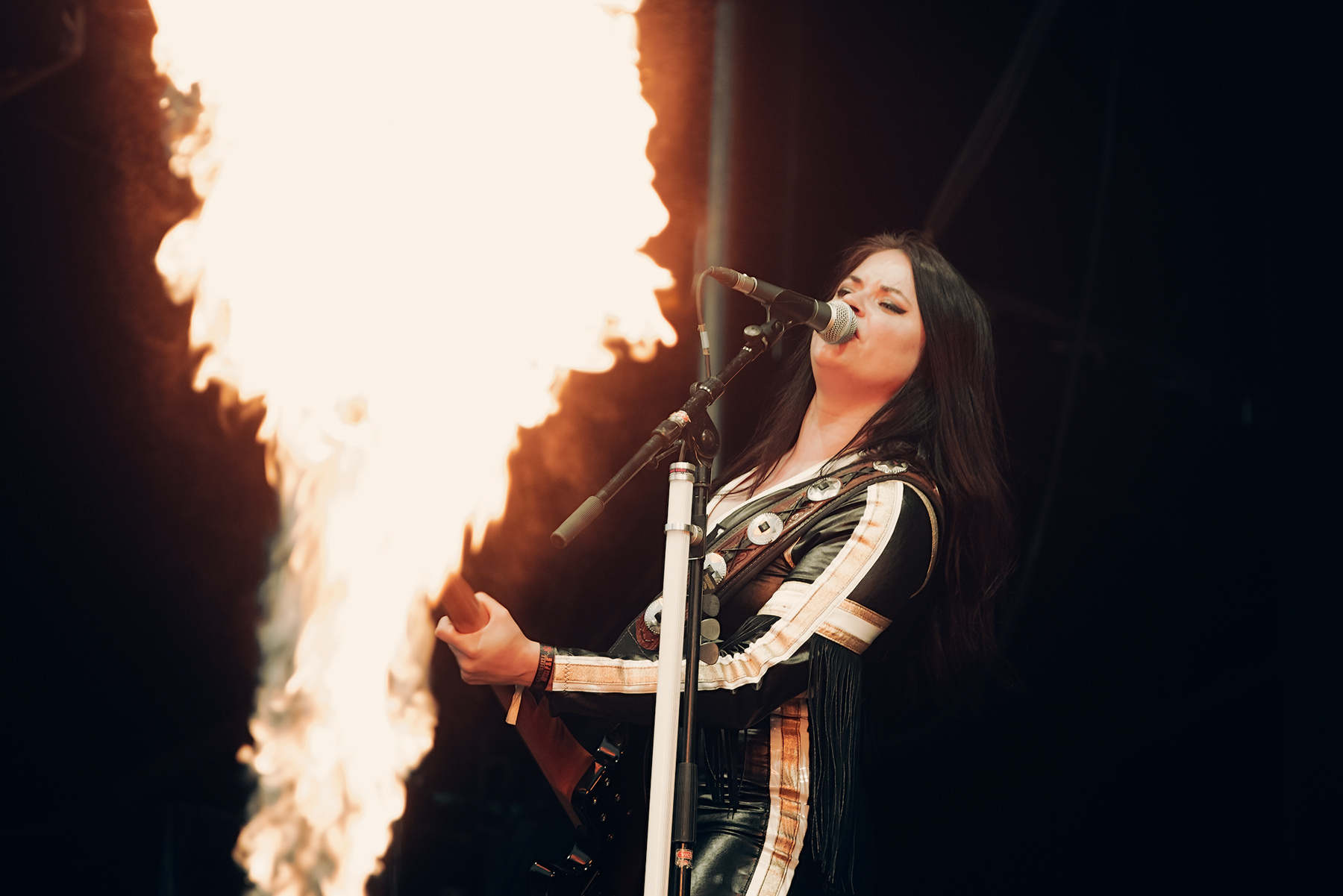 Thundermother, 17th June 2022, Pandæmonium, Copenhell Festival, Copenhagen, Denmark
18th June 2022
Hällas, 17th June 2022, Gehenna, Copenhell Festival, Copenhagen, Denmark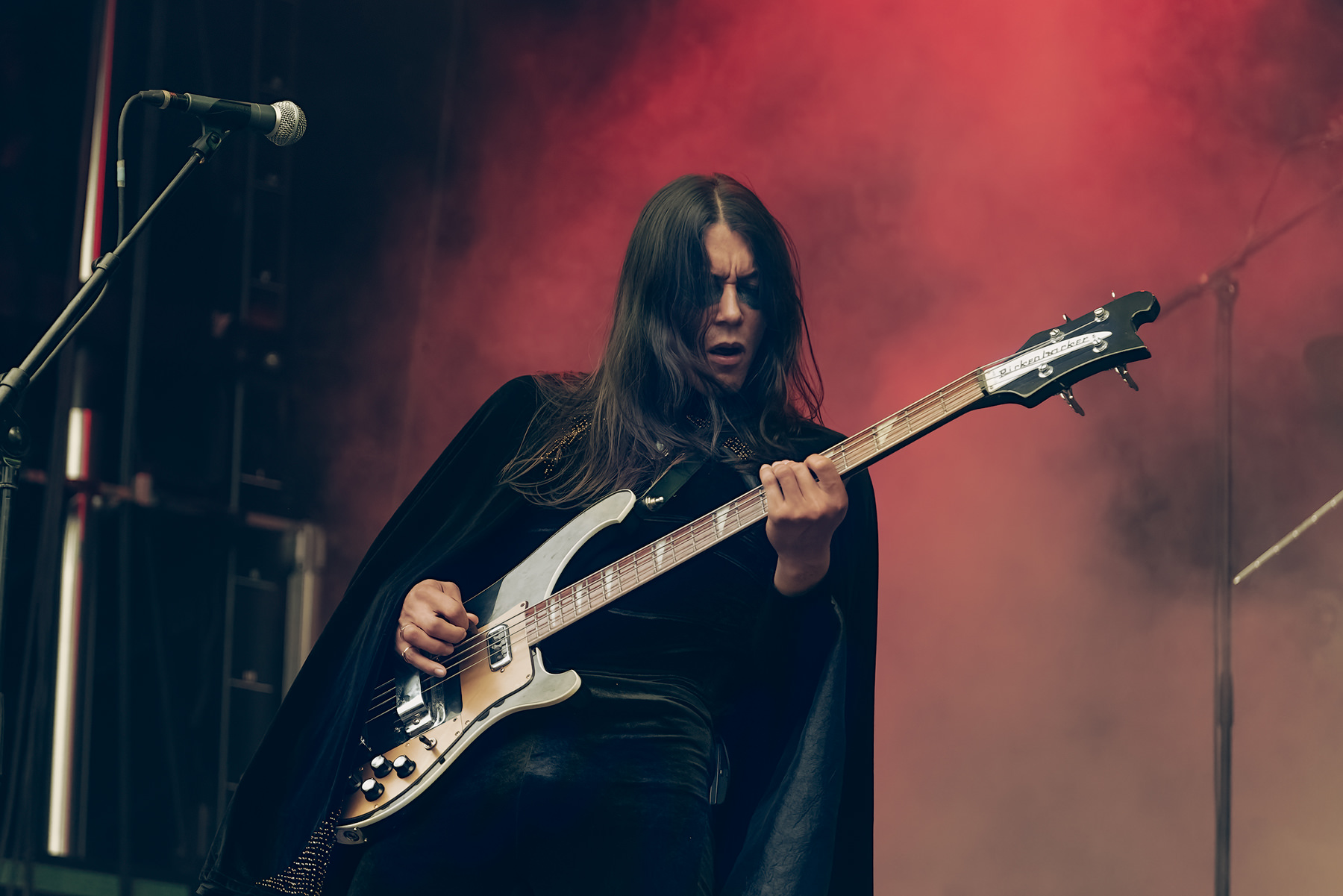 Hällas, 17th June 2022, Gehenna, Copenhell Festival, Copenhagen, Denmark
Hällas, 17th June 2022, Gehenna, Copenhell Festival, Copenhagen, Denmark
Photo: Goran Kljutic www.urbanmescalero.com
The new stage at this year's Ccopenhell and the smallest of the four is placed in somewhat of a fairytale surroundings, with woods surrounding it basically in 360 degrees. What a perfect setting for dreamy adventurous 70's inspired prog rock from Hällas.
That 70's vibe speeded quickly to the crowd and couple of songs in the entire place kind of felt like one big time travel. The band is not that keen on communicating with the crowd, but that perhaps added to the fairytale feel of their music and overall presence.
Throughout the almost hour long show they touched on most of their career, not forgetting any of the three albums. They delivered it well live, with that bit hazy 70's sound, which was at the same time clean and well balanced. Quite important, especially if your music makes big use of vocal harmonies, as it does for Hällas.
As the end of their set was approaching the ban launched into gorgeous anthem "Star Rider" from their full-length debut Excerpts from a Future Past. The massive sing-along lifted the song further and it seemed like a such a perfect closer of their set. They, however decided to close the set with +7 minute long "Hällas" from their self-titled debut EP and that proved to be a good decision ending a show in more of a epic feel, which after all does represent Hällas music even better.