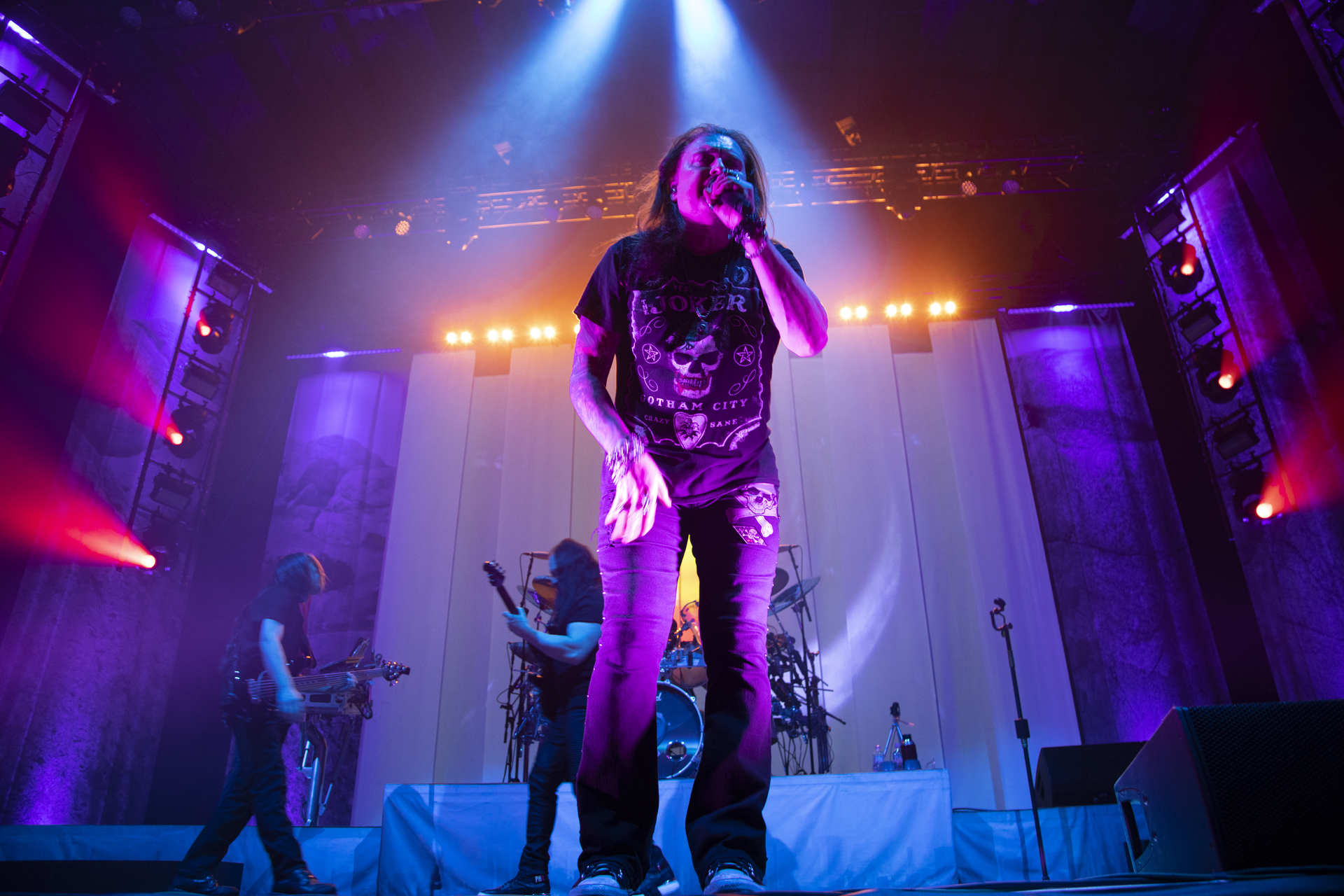 Dream Theater, 22nd May 2022, KB Hallen, Copenhagen, Denmark
24th May 2022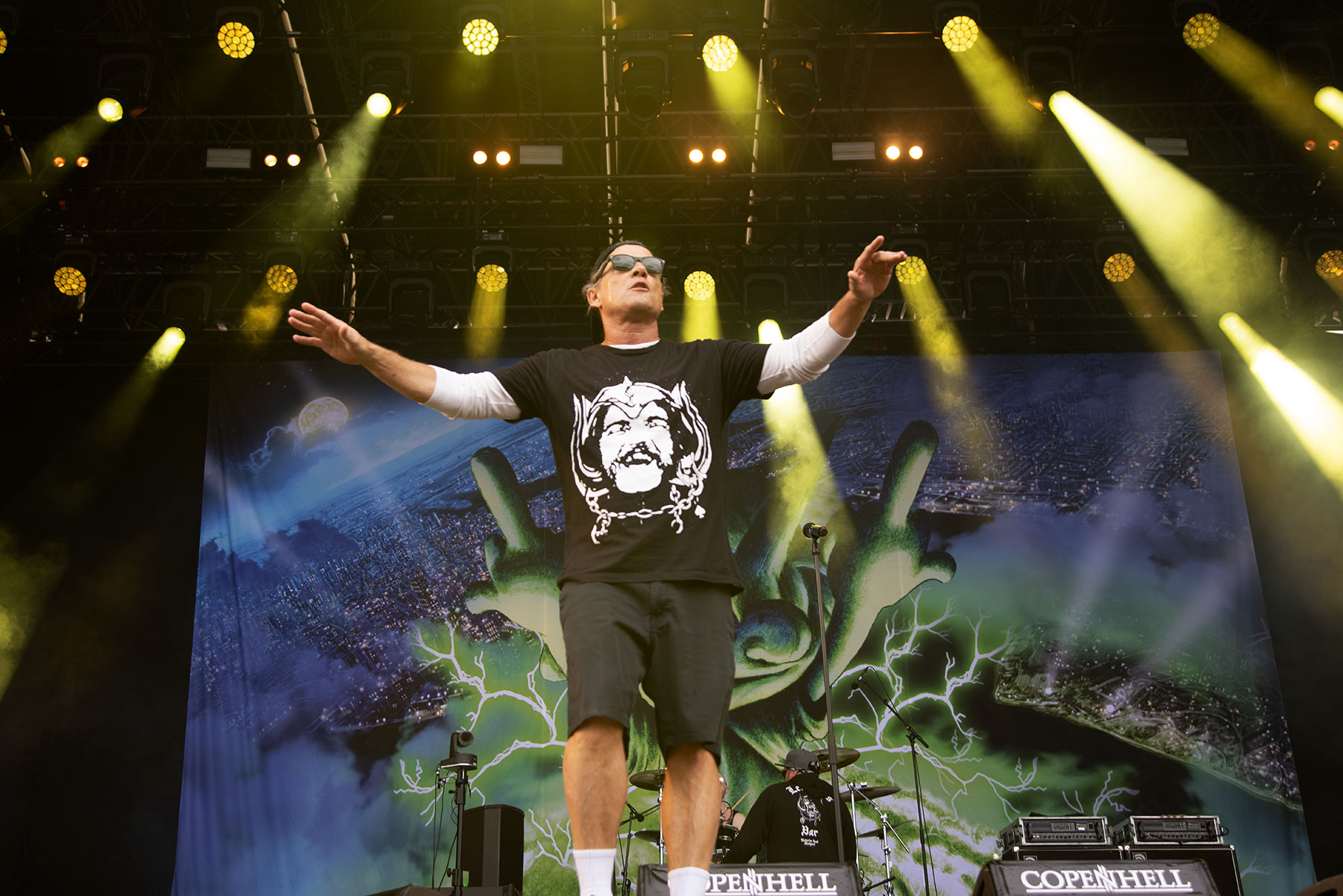 Ugly Kid Joe, 15th June 2022, Hades, Copenhell Festival, Copenhagen, Denmark
16th June 2022
Suicidal Tendencies, 15th June 2022, Helviti, Copenhell Festival, Copenhagen, Denmark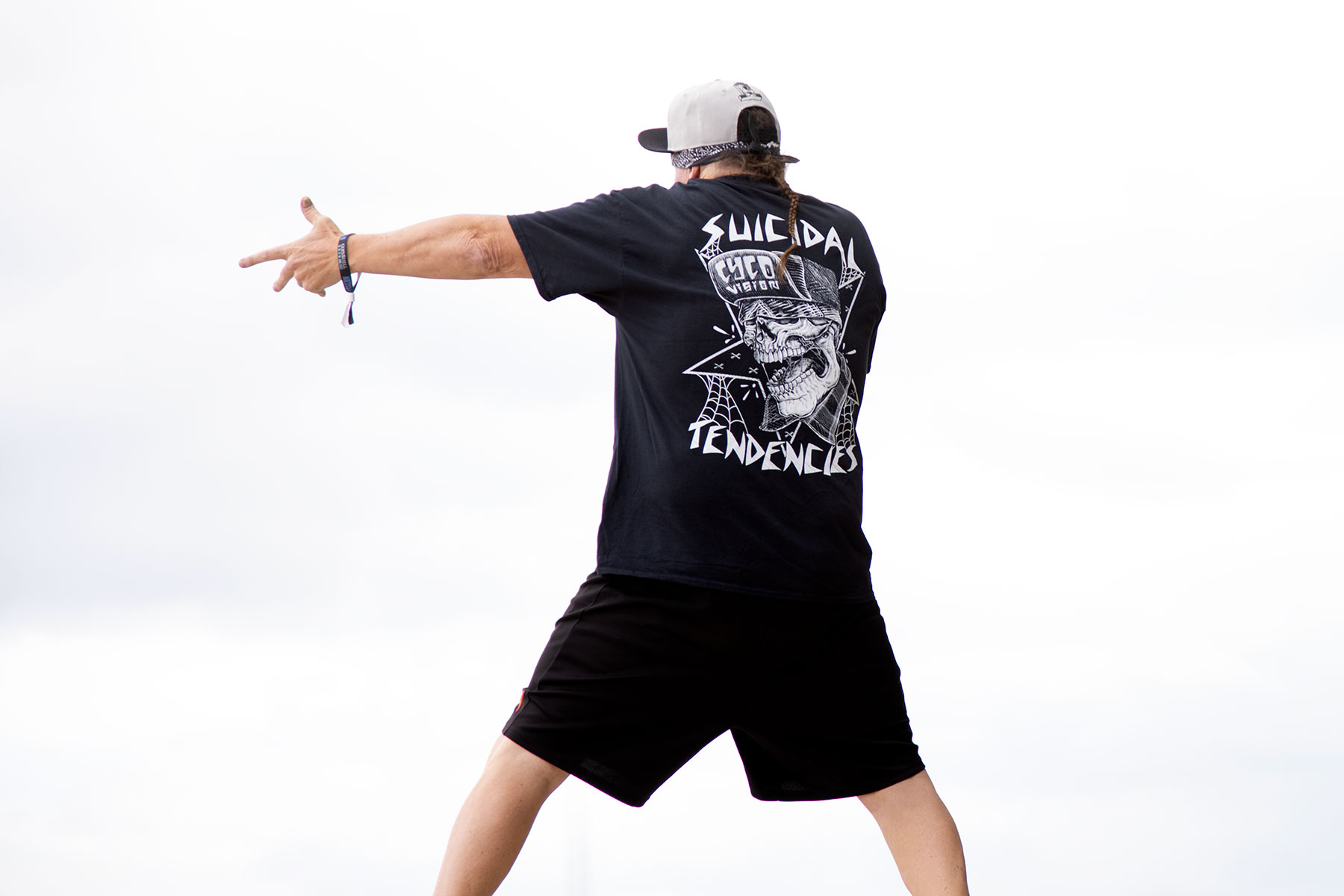 Suicidal Tendencies, 15th June 2022, Helviti, Copenhell Festival, Copenhagen, Denmark
Suicidal Tendencies, 15th June 2022, Helviti, Copenhell Festival, Copenhagen, Denmark
Photo: Zoran www.sonic-shot.com
A full circle.
On the first day of this, now, full four-day festival, which on the opening day is headlined by Metallica, the main stage was opened by Suicidal Tendencies. The band that also opened for Metallica back in 1993 when they played at Gentofte Stadium here in Copenhagen. Back then the current Metallica bassist Robert Trujillo was part of that golden Suicidal Tendencies line-up and today his son is handling the bass duties in the very band.
And if that wasn't enough, Tendencies' luggage and equipment didn't make it in time for this concert, so they burrowed equipment and even some clothes from Metallica as well.
In 2015 the band played Hades, the second stage at Copenhell festival, but this time around they were set to play the main stage, which at first glance might have seemed as a too big of a task, nonetheless taking into consideration that the stage was extended with a u-shaped catwalk, courtesy of Metallica.
But already halfway through the classic opener "You Can't Bring Me Down" it was clear that the band and vigorous front-man Mike Muir in particular, were not going to give up without trying. And while you expect professionalism from someone who has been in the business for such a long time, Muir's dedication, energy and sheer will to keep the crowd going is worth the admiration. He spent most of the time working that catwalk, making sure to keep the crowd hyped and on their toes.
As for the line-up, the band has been through more members than anyone can recall, and while that's a pity, Muir has always been good at picking people for the band, also lately enlisting some high-profile people in the band. For instance, former Slayer drummer, Dave Lombardo for instance, who isn't in the lineup on this leg of the tour or Ben Weinman of The Dillinger Escape Plan, who's one of the latest additions. Ty Trujillo might be untested kid, but that name most certainly does add hype to the band.
Musically the band focused on their classics for the 45-minute set and the fact that it was a shooter set worked well for them, because it made it easier to pack those crowd-pleasing songs into a tight set. That in return made it easier for them to handle that big stage well.
Suicidal Tendencies rose to the occasion, yet again.