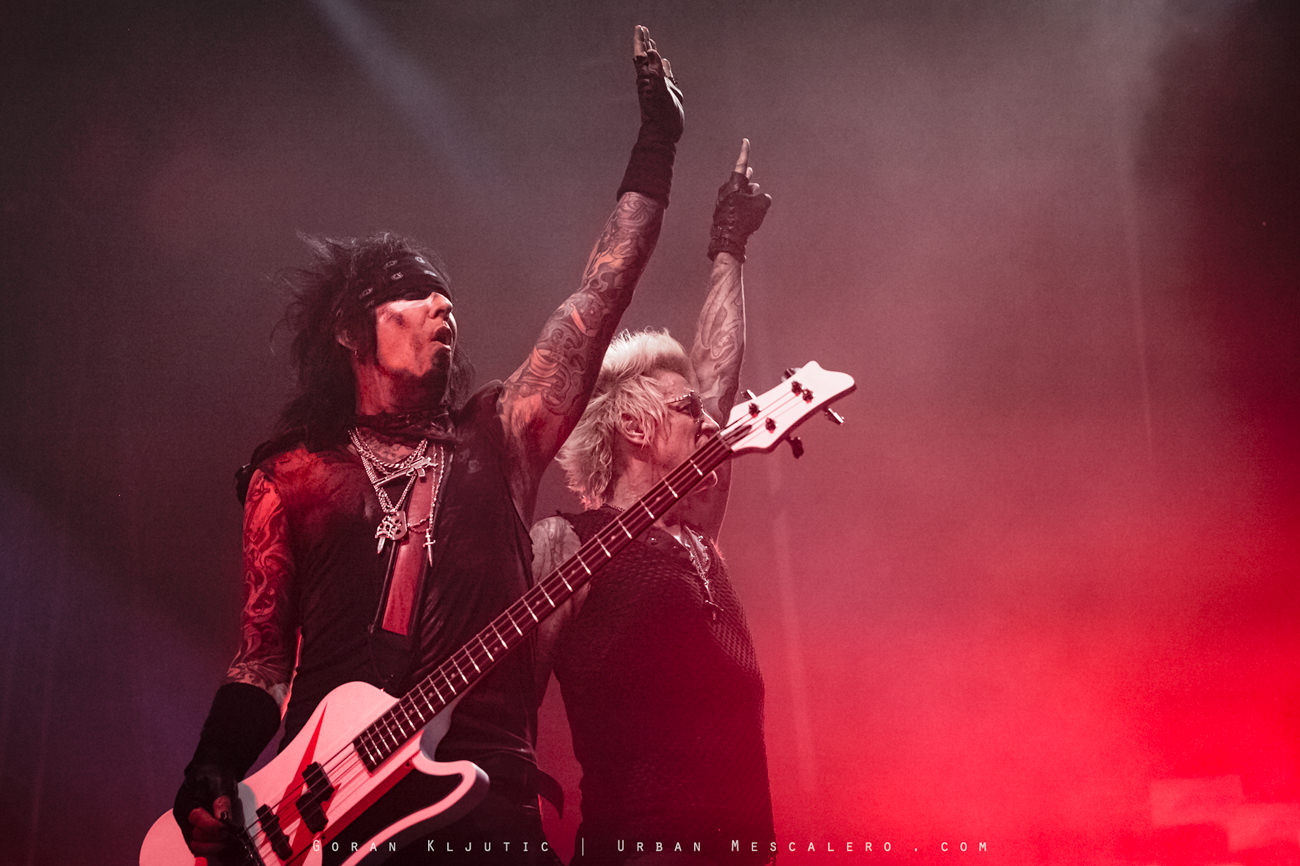 Sixx A.M., 23rd June 2016, Hades: Copenhell Festival, Copenhagen, Denmark
25th June 2016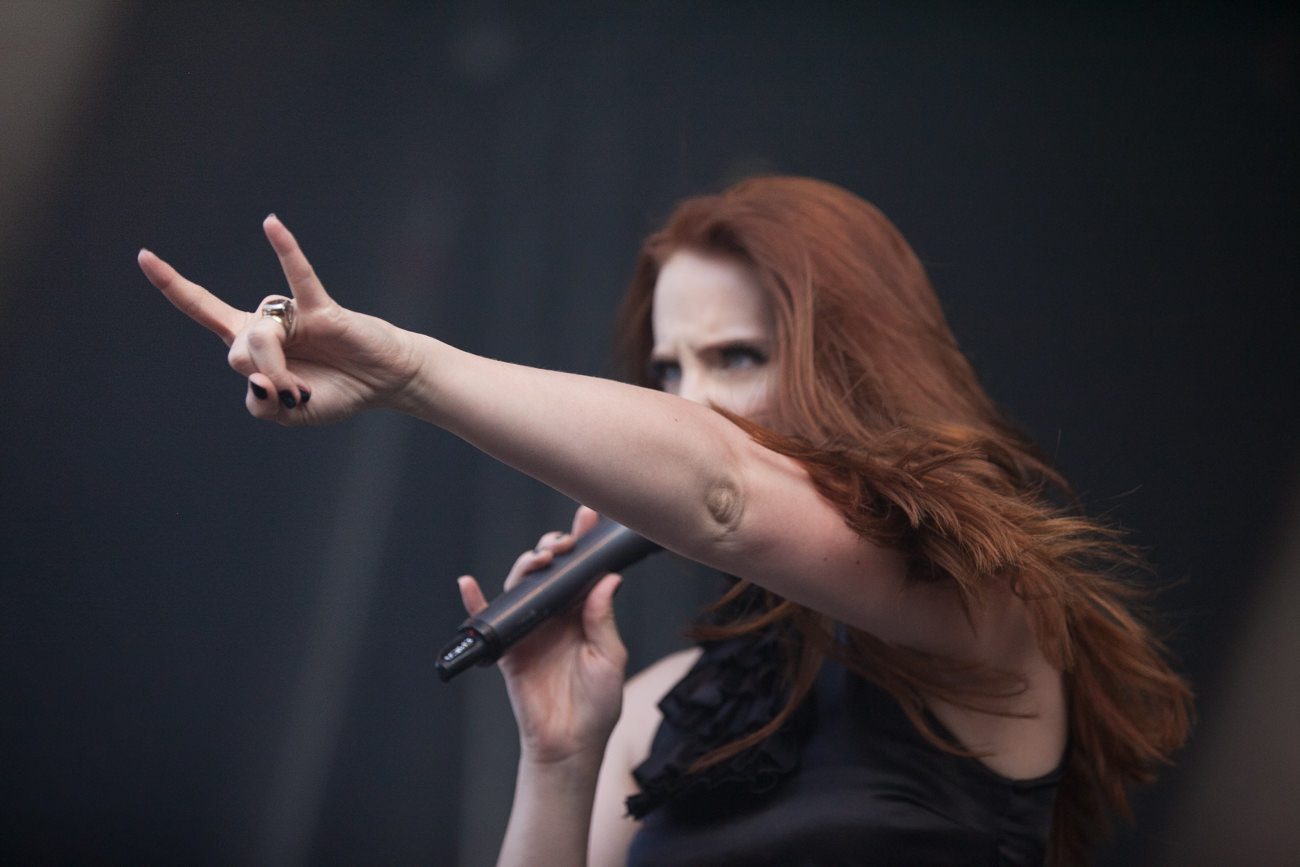 Epica, 24th June 2016, Hades: Copenhell Festival, Copenhagen, Denmark
26th June 2016
Scorpions, 23rd June 2016, Helviti: Copenhell Festival, Copenhagen, Denmark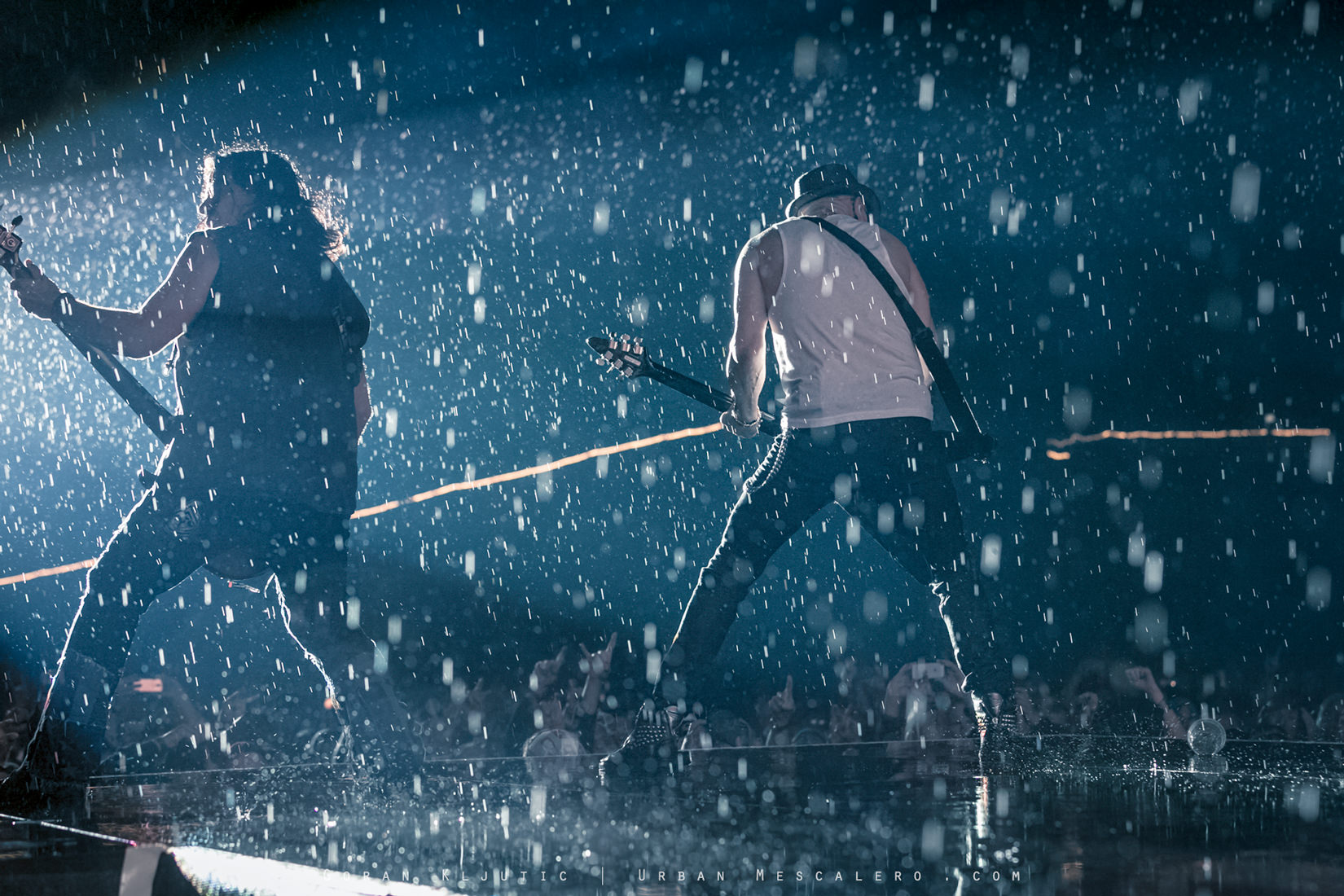 Scorpions, 23rd June 2016, Helviti: Copenhell Festival, Copenhagen, Denmark
Photo: Urban Mescalero Photography www.urbanmescalero.com
Current Scorpions tour celebrates 50 years of bands existence. Take a moment to think about that fact. 50 years. A half a decade. Now bow down for the mighty German band.
With that in place let's start with the review of their Copenhell gig, a gig that much like the Sixx A.M. earlier the same evening took place during an an enormous cloudburst, which resulted in a poring rain during the entire hour and 45 minutes long show.
Appropriate for what might turn out to be Scorpions' last tour the band opened with "Going Out With a Bang" form their latest release Return To Forever. From the start the sound was good and up there on the stage we were face to face with a special kid of beast. A beast that plays extremely tight and a beast that despite being in control still looks excited to play.
The stage was equipped by the obligatory catwalk section and members were not shy to use it more tha you'd expect someone their age and status would – especially during a cloudburst. But Scorpions looked like they didn't even notice it and as for the crowd it looked like they've forgotten all about one song into the set. The endless lightnings in the distance served as natures own additional visual effects.
Scorpions displayed such power and quality that regardless if you were fan or not, you just had to be smitten and impressed by the sky-high quality these guys posses. Few hours earlier Alice Cooper impressed and proved that the age doesn't necesseraly mean less energy in the performance. The germans took at to an even higher lever. Accidentally, just like Cooper, Scorpions' lead singer Klaus Meine is 68 years old and the band's guitarist Rudolf Schenker is right up there with them with 67 years of age. After lifetime of singing in a hard rock band it's truly impressive that Meine still sounds so good and Schenker and Matthias Jobs are the ultimate hard rock guitar duo.
Few months ago band's drummer James Kottak was replaced by the mighty Mikkey Dee of Motörhead. After Lemmy's passing it was clear that Dee will quickly find a new bad, but I must say that I didn't see him a drummer for Scorpions. But his power, technics and none the less status fitted well with the band, to the such a degree that it almost justified the ridiculously high lifted drums. His solo sequence was well received, but far too long. Fortunately it was placed in a sandwich of "Dynamite" and "Blackout" which made it easier to forget.
Setlist was perfectly balanced and that's not an easy job when you consider the volume and diversity of band's back catalogue.
Scorpions were truly victories and they despite some issues with the the crunchy PA (most likely caused by the storm), they delivered one of the best performances in Copenhell's seven year long history – right up there with Lamb Of God and Twisted Sister.
SETLIST:
1 – Going Out With a Bang
2 – Make It Real
3 – The Zoo
4 – Coast to Coast
5 – Top of the Bill / Steamrock Fever / Speedy's Coming / Catch Your Train
6 – We Built This House
7 – Send Me an Angel
8 – Wind Of Change
9 – Rock 'n' Roll Band
10 – Dynamite
11 – Blackout
12 – No One Like You
13 – Big City Nights
————————–
14 – Still Loving You
15 – Rock You Like a Hurricane