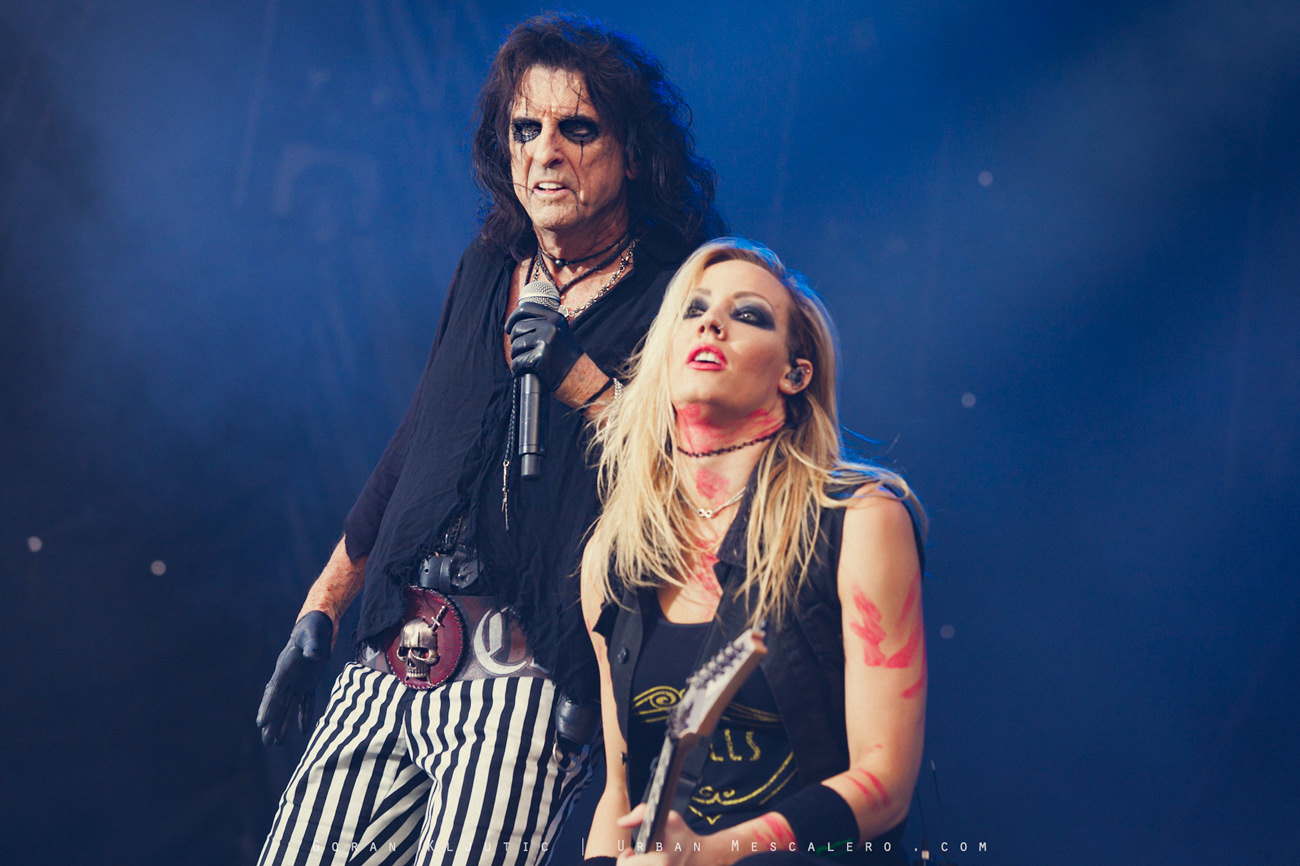 Alice Cooper, 23rd June 2016, Helviti: Copenhell Festival, Copenhagen, Denmark
24th June 2016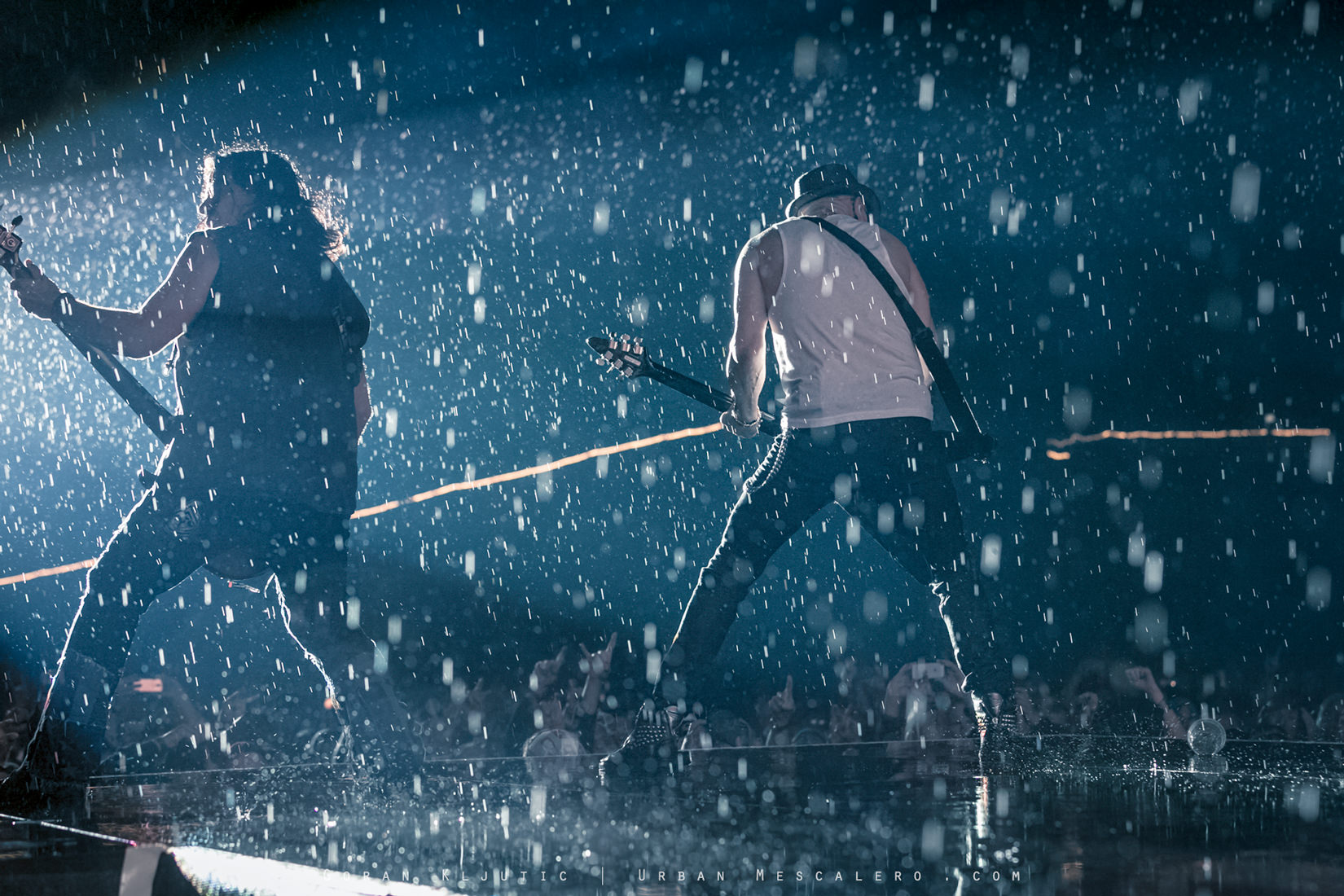 Scorpions, 23rd June 2016, Helviti: Copenhell Festival, Copenhagen, Denmark
25th June 2016
Sixx A.M., 23rd June 2016, Hades: Copenhell Festival, Copenhagen, Denmark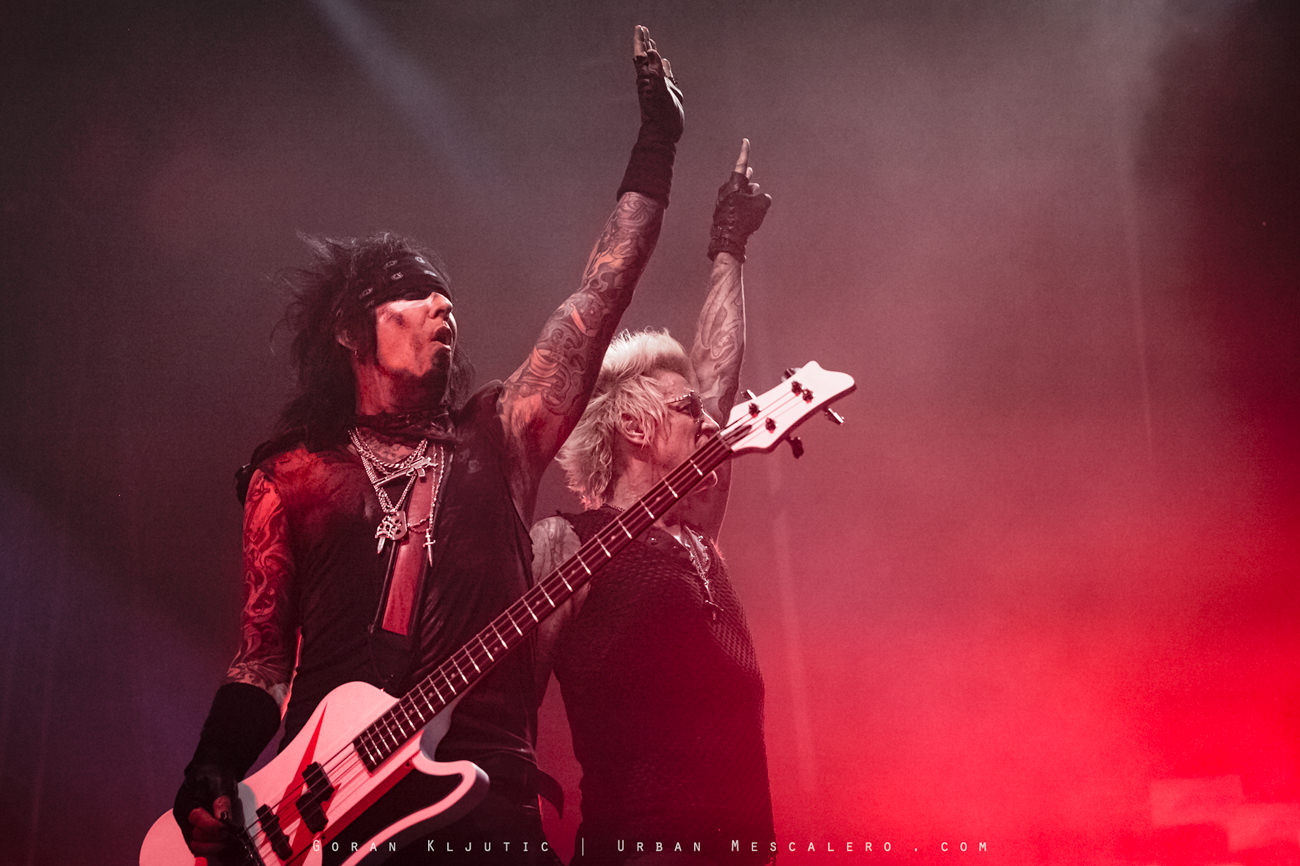 Sixx A.M., 23rd June 2016, Hades: Copenhell Festival, Copenhagen, Denmark
Photo: Goran Kljutic www.urbanmescalero.com
Sixx A.M. became a band largely by a coincidence when almost ten years ago Mötley Crüe's bassist Nikki Sixx wanted to create a soundtrack for his book "The Heroin Diaries: A Year in the Life of a Shattered Rock Star". The success of the the debut combined with slow demise of Mötley Crüe resulted and Sixx focusing more and more on Sixx A.M.. And the timing is perfect taking into the consideration that band's guitarist DJ Ashba is no longer a part of Guns N' Roses. The third part of the band.
One of the great things about Copenhell is the diversity in the line-ups and Sixx A.M most certanly added to that this year. And to be honest, despite the Mötley Crüe and Guns N' Roses ties, I didn't think that the pop infused, silky produced music of Sixx A.M, would do well at Copenhell. The fact that the skies open and it was poring rain throughout the entire eight songs long show didn't help the matters either.
But then the band of three extremely professional people came out and played one hell of a gig. Most importantly they played with hunger and energy worthy of a band who has a lot to prove. And sure they do have a lot to prove despite their experience and past. Maybe even because of their experience and past, because this is a small band, playing a short set at the smaller stage of Copenhell.
There was never doubt about the competencies of band's members, but it was such a positive experience seeing their enthusiasm about their music, which shined throughout the entire gig.
DJ Ashba proved why he was headhunted for Guns N' Roses by Axl Rose himself, and bands singer James Michael's performance matched the qualities he possesses as producer and song-writer.
The short setlist focused on the new album with only set closer "Life Is Beautiful" from the debut album. I wish they'd played some more songs from that record, but in a short time they had, they of course had to focus on promoting the new album. It was a good taste of Sixx A.M and it was for sure more than enough to persuaded me to see then in their own headlining show at some point.
SETLIST
1 – This Is Gonna Hurt
2 – Rise
3 – When We Were Gods
4 – Everything Went to Hell
5 – Prayers for the Damned
6 – Lies of the Beautiful People
7 – Stars
8 – Life Is Beautiful