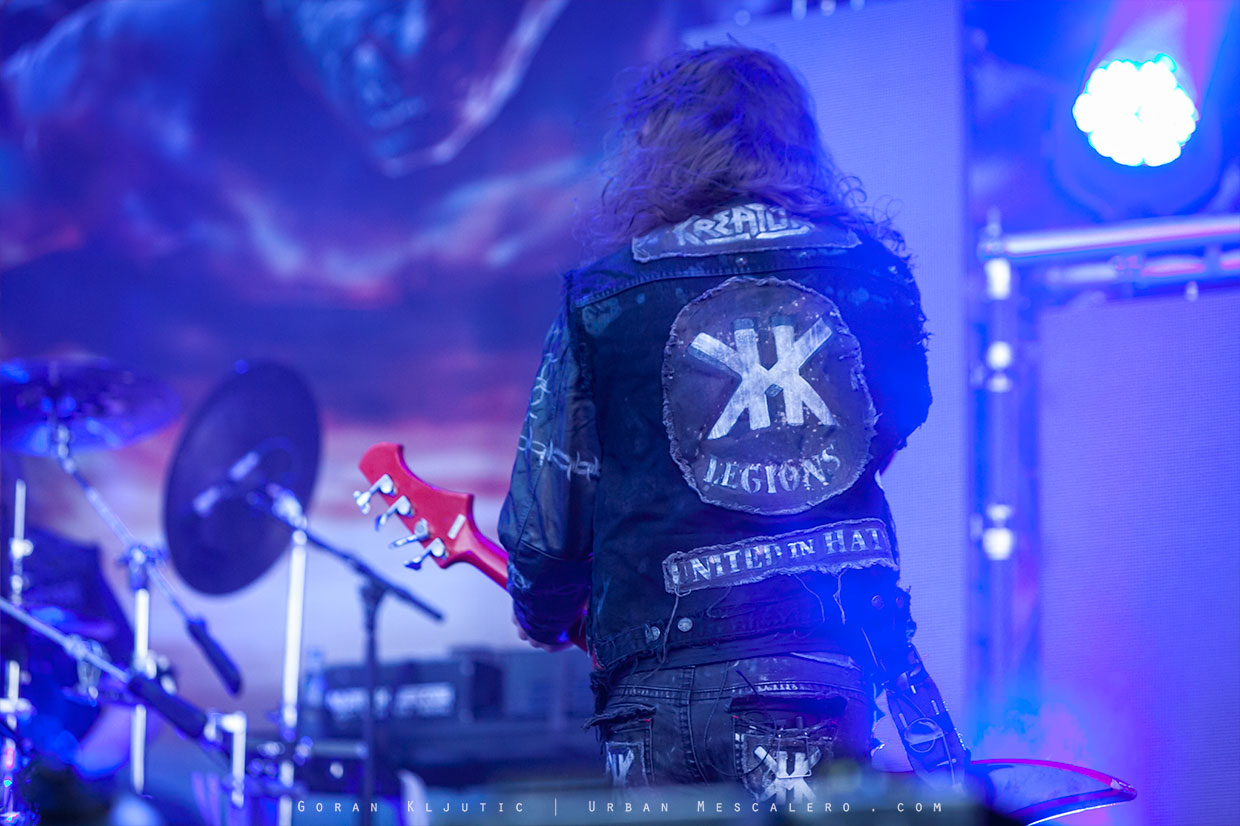 Kreator, 19th June 2015, Helviti: Copenhell Festival, Copenhagen, Denmark
22nd June 2015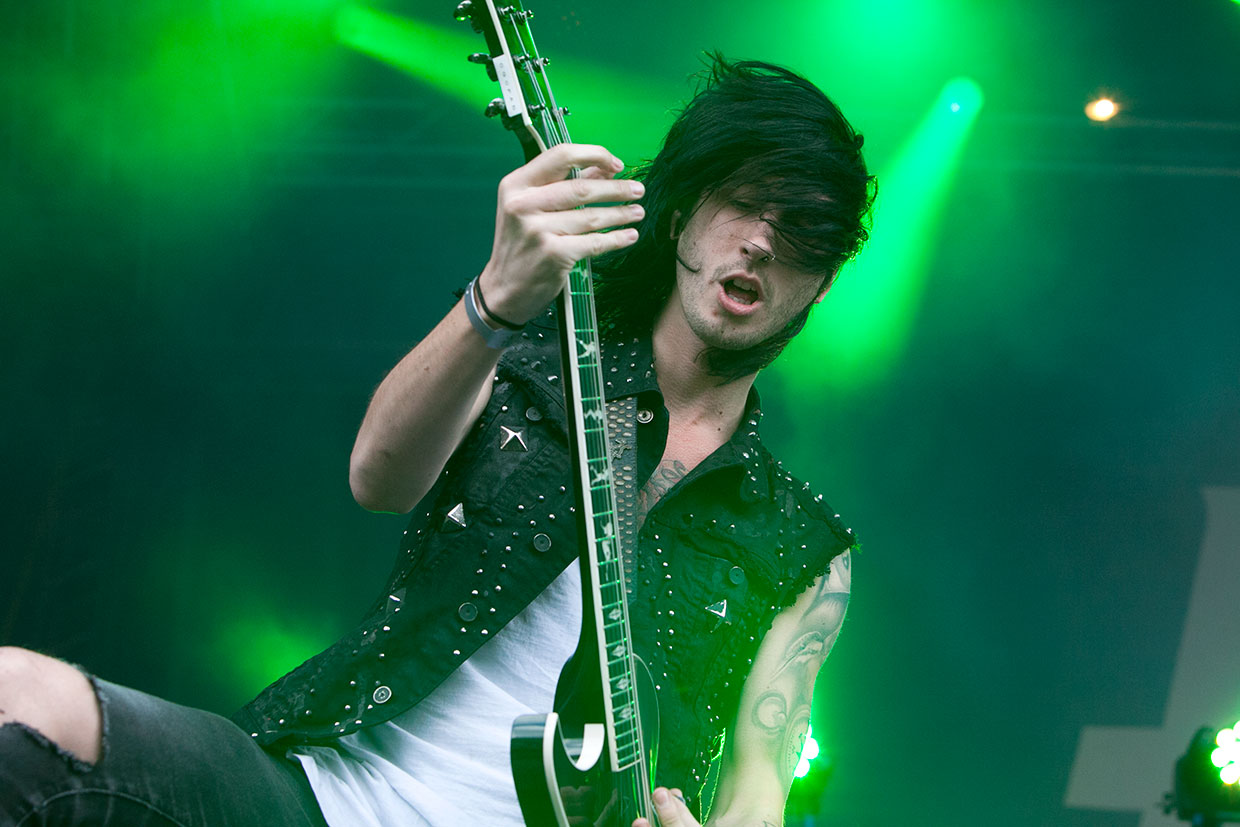 Asking Alexandria, 20th June 2015, Hades: Copenhell Festival, Copenhagen Denmark
23rd June 2015
Primus, 19th June 2015, Helviti: Copenhell Festival, Copenhagen, Denmark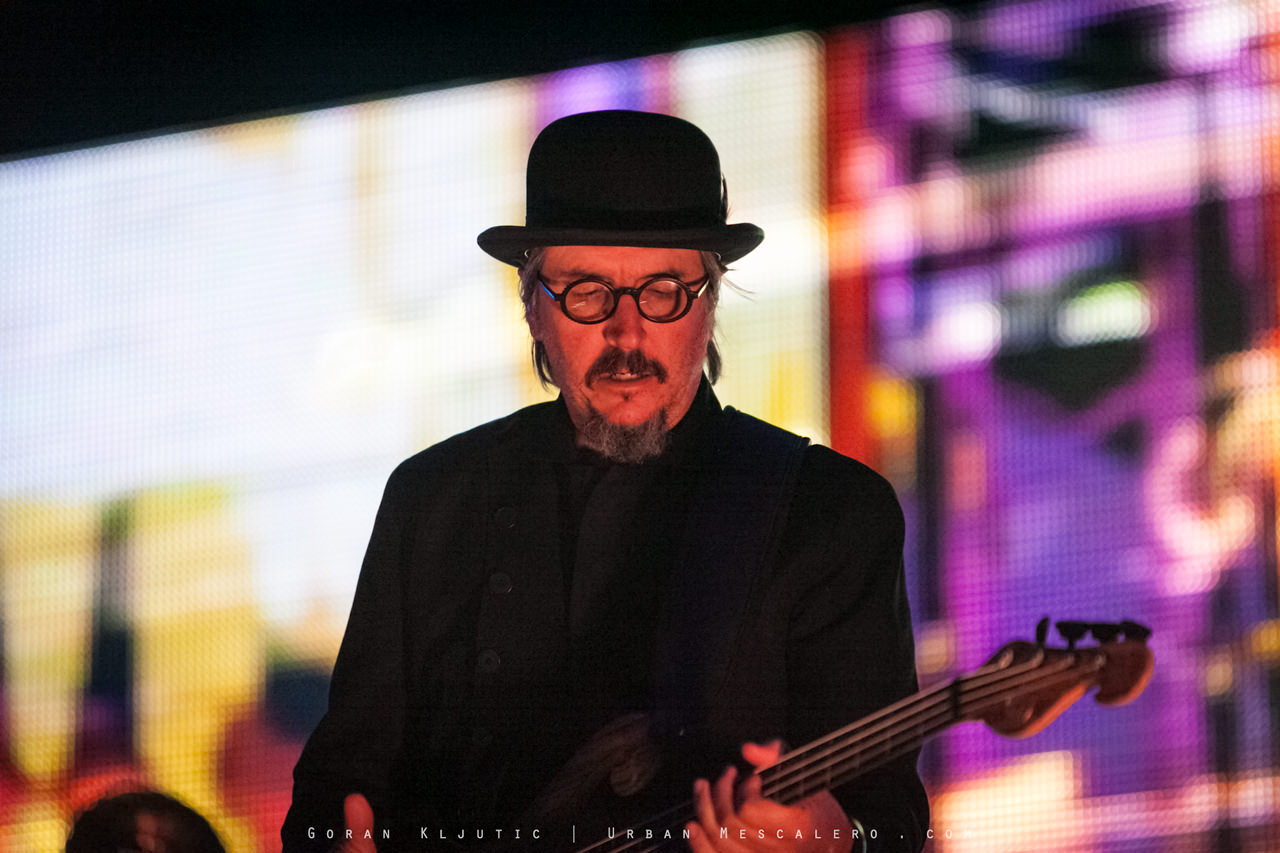 Primus, 19th June 2015, Helveti: Copenhell Festival, Copenhagen, Denmark
Photo: Urban Mescalero Photography www.urbanmescalero.com
Earlier in the second day of Copenhell festival we'were witness how an outsider could play one of the best gigs at this years edition of festival. Melodic pun rockers from Rise Against played a fearless concert and to close the second day of festival we had Primus who took the main stage at midnight.
One glance at the giant cartoon type mushrooms on the stage, the bizarre and abstract visuals displayed on the three big screens was a warning enough, that this will not be another growling, head-banging experience for the Copenhell-crowd. And even if they didn't get it right away, one song into the set they had to be convinced.
Now, big part of heavy metal community is familiar with Primus – and with Les Claypool in particular, but it was easy to see that majority of the crowd was not familiar with 90% of the songs Californian band threw at them.
Never the less the majority of the crowd stayed throughout the entire concert.
There were many reasons for this, but in the end they can all be boiled into one, because all the impressive elements create an unique experience and it's that experience that triumphed at Copenhell. The band plays extremely well, the visuals elevate the music to a higher level and the music itself somehow gives more meaning when experienced live.
Claypool is in focus because he is in many ways Primus, but the halfway through the concert the remaining two members have proven how good they are and how much of importance they are to a live Primus experience. Tim Alexander's drumming is a like a wet dream for any drummer. He possesses amazing technical abilities, but just as amazing is his feel and the dynamics of his playing. Pretty much the same can be said about the guitarist Larry LaLonde, whose often, spacey soundscapes not only give the music an extra dimensions, but also give this almost hypnotic feel for us in the crowd.
And then there is the man himself; Claypools playing alone is very entertaining and together with the peculiar visuals, they serve as perhaps only classically entertaining aspect of the show. There is not contact with the crowd and no jumping around. There is not much talking and there are very few spotlights on the band members. The Primus show is much more and as a whole it delivers that acid filled deer in the headlight experience. In a way it reminded my of a gig Tool delivered at 2006 Roskilde Festival.
I've overheard someone in the crowd saying "I've never been to a concert like this" and in a way it sums it up and it compliments the band, but also the festival that does dare to take some less obvious choices.
SETLIST:
01 – Those Damned Blue-Collar Tweekers
02 – Last Salmon Man
03 – Wynona's Big Brown Beaver
04 – Southbound Pachyderm
05 – Oompa Veruca
06 – Jilly's on Smack
07 – Mr. Krinkle
08 – Too Many Puppies
09 – Mr. Knowitall
10 – American Life
11 – My Name Is Mud
12 – Over the Electric Grapevine
13 – Jerry Was a Race Car Driver