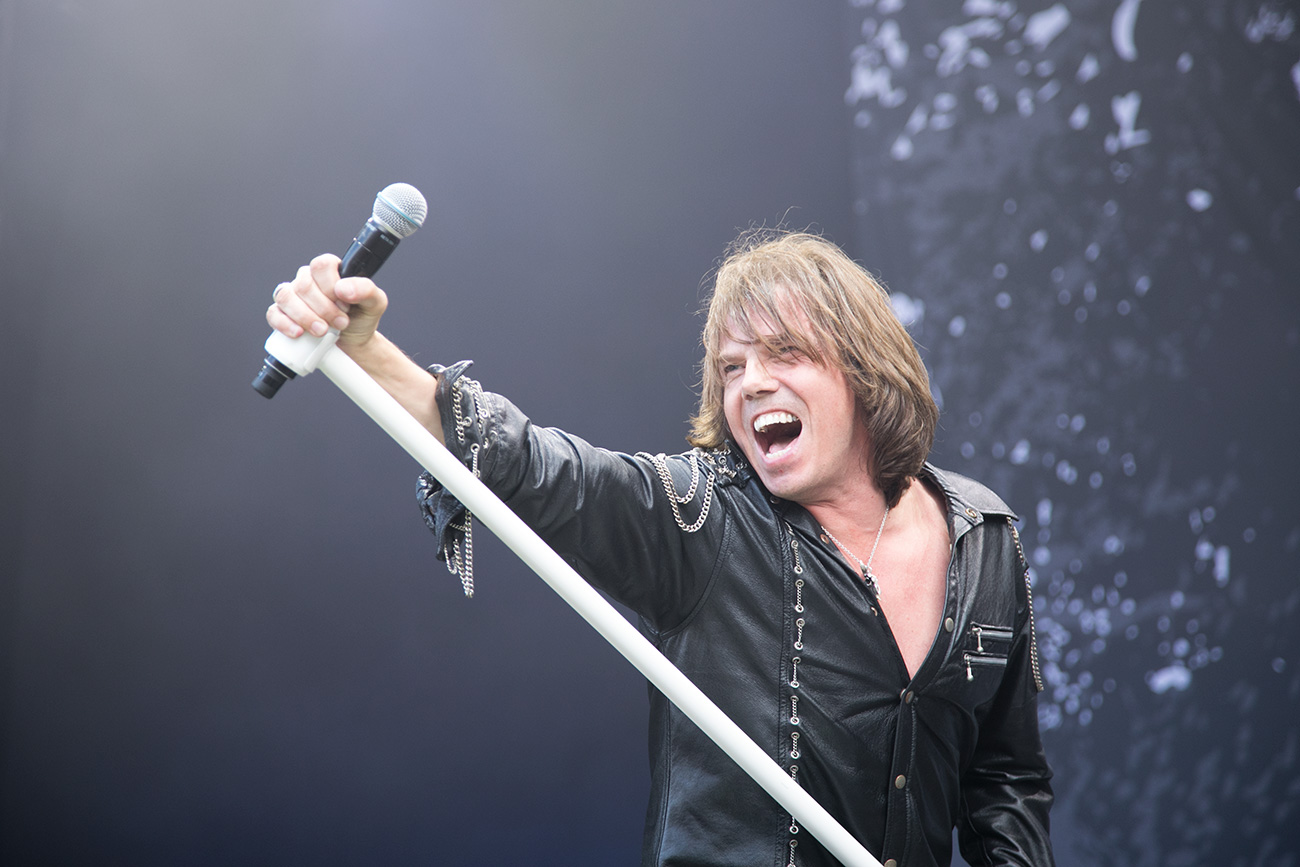 Europe, 24th June 2017, Heviti: Copenhell Festival, Copenhagen, Denmark
25th June 2017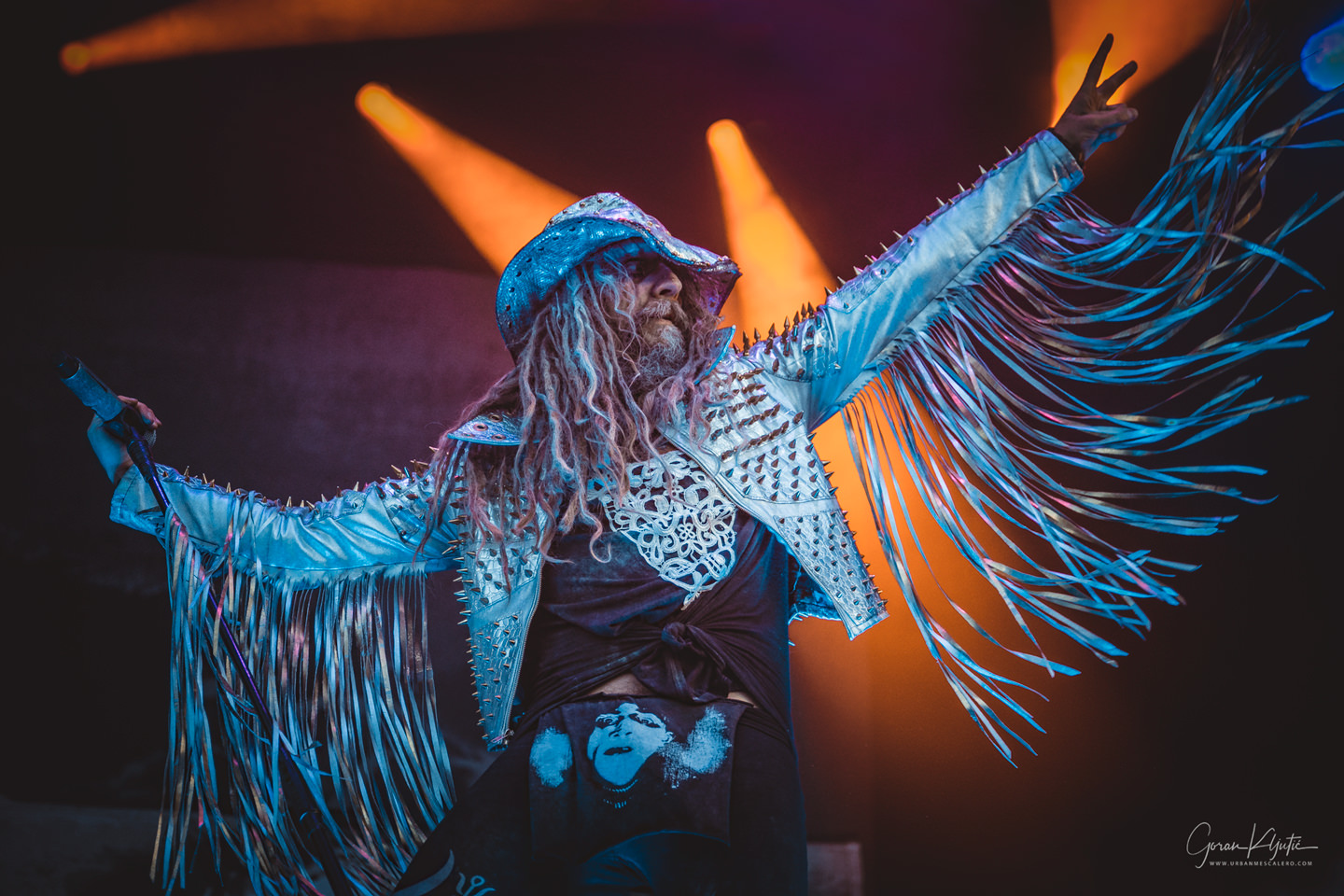 Rob Zombie, 24th June 2017, Heviti: Copenhell Festival, Copenhagen, Denmark
26th June 2017
Overkill, 24th June 2017, Hades: Copenhell Festival, Copenhagen, Denmark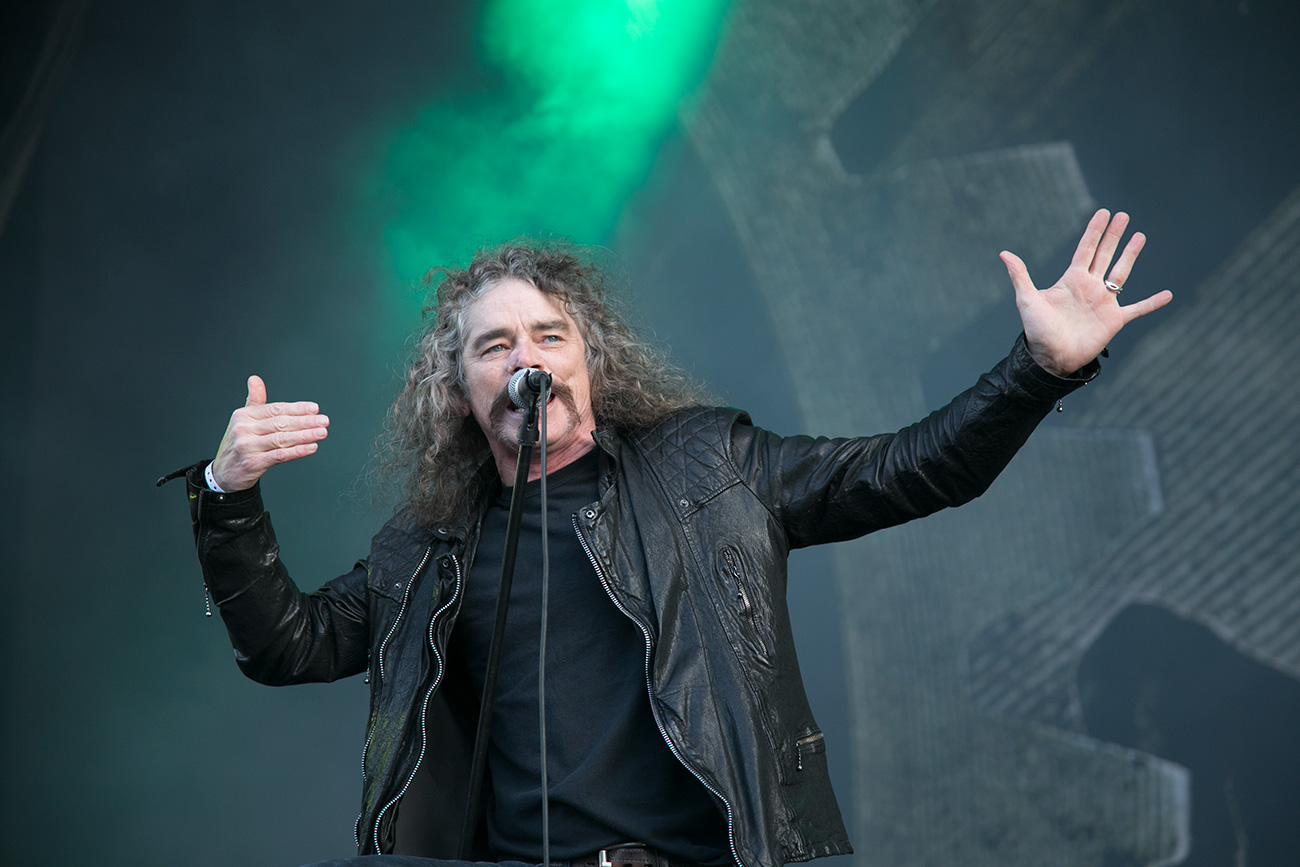 Overkill, 24th June 2017, Hades: Copenhell Festival, Copenhagen, Denmark
Photo: Urban Mescalero Photography
www.urbanmescalero.com
Last day of Copenhell was in many ways bearing a sign of what was to come after the midnight – Slayer! But there was another legendary thrash metal band that was set to play earlier that day.
New Jersey's own Overkill hit the Hades stage with a massive hurricane in form of "Mean, Green, Killing Machine", an almost eight-minute-long opener from their latest album The Grinding Wheel. Eight minutes of massive trash metal and not a dull second. As an absolute contrast (yet perfect match) they followed it with "Rotten to the Core" from their 1985 debut.
By the time they ripped into "Electric Rattlesnake" it was clear that Copenhell was set for a special kind of pounding this evening where the sun was finding its way out, after it was raining for the most of the day.
Band's focus on stage is that on delivering the wildest and most energetic music so there is not much else going on. But the astonishing force with which they deliver these (let's face it) great trash metal songs is truly staggering. There is nothing else up there, no props, no effects just five men bashing like there is no tomorrow. If you, however, can take look pass the fierce performance then there are numerous qualities that play a big role in delivering such performance. Bobby "Blitz" Ellsworth at age of 58 still delivers those characteristic vocals with great edge and conviction. His stage presence bursts with charisma, self-confidence and just the right amount of arrogance.
Usually I'm not fan of frontmen leaving the stage during several guitar solo sequences, but this too worked for the band. Blitz has this magnetic quality to him and despite the blistering performance by the entire band, he does draw most of the attention. So, when he would leave the stage it gave the audience chance to snap out of the "rabbit caught in the headlights" state and appreciate Blitz's original partner D. D. Verni on bass, long-time guitarists Dave Linsk and Derek "The Skull" Tailer and nonetheless the newest addition Jason Bittner on the drums. Bittner is an extremely competent drummer who plays with Shadows Fall and Flotsam And Jetsam and he has also filled for Charlie Benante in Anthrax. But besides that, he proved to be a great match for Overkill.
There was not much talking or big breaks. Overkill was set to take full advantage of the 60 minutes they were given and to leave the maximum impact, which they most certainly did. And after the 60 minutes were up they just left the stage. After such a display of power, no words were necessary. No need for thank you's or crowd selfies – just wham, bam, thank you ma'am!
The "Wreckingcrew" delivered one of the best concerts in history of this festival and for a second there I felt worried for Slayer's performance later that evening, because how in the world does anyone follow this ultimate lesion in trash metal.
SETLIST:
01 – Mean, Green, Killing Machine
02 – Rotten to the Core
03 – Electric Rattlesnake
04 – Hello From the Gutter
05 – In Union We Stand
06 – Goddamn Trouble
07 – Wrecking Crew
08 – Ironbound
09 – Elimination
10 – Fuck You