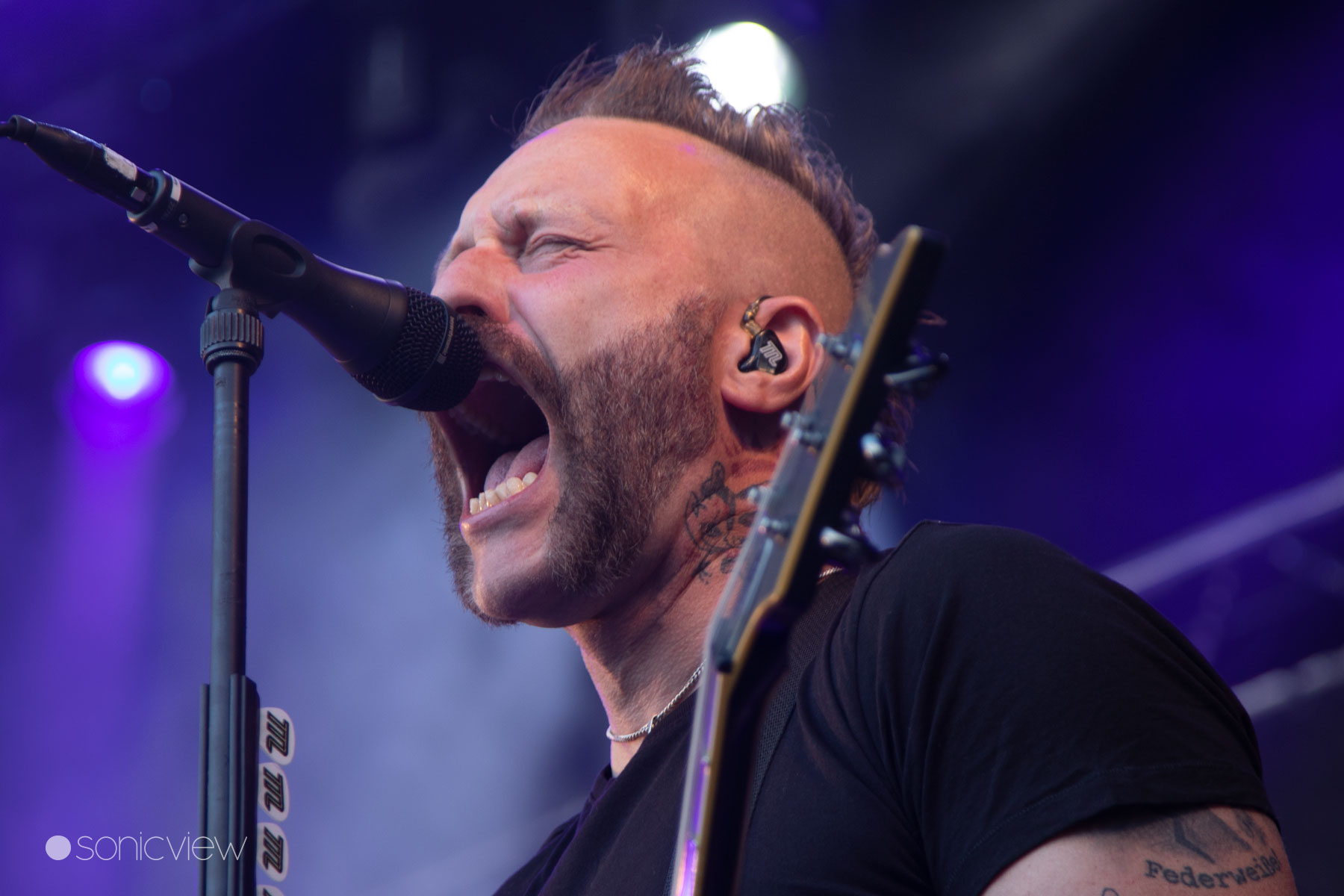 Mustasch, 20th June 2018, Pandæmonium, Copenhell Festival, Copenhagen, Denmark
21st June 2018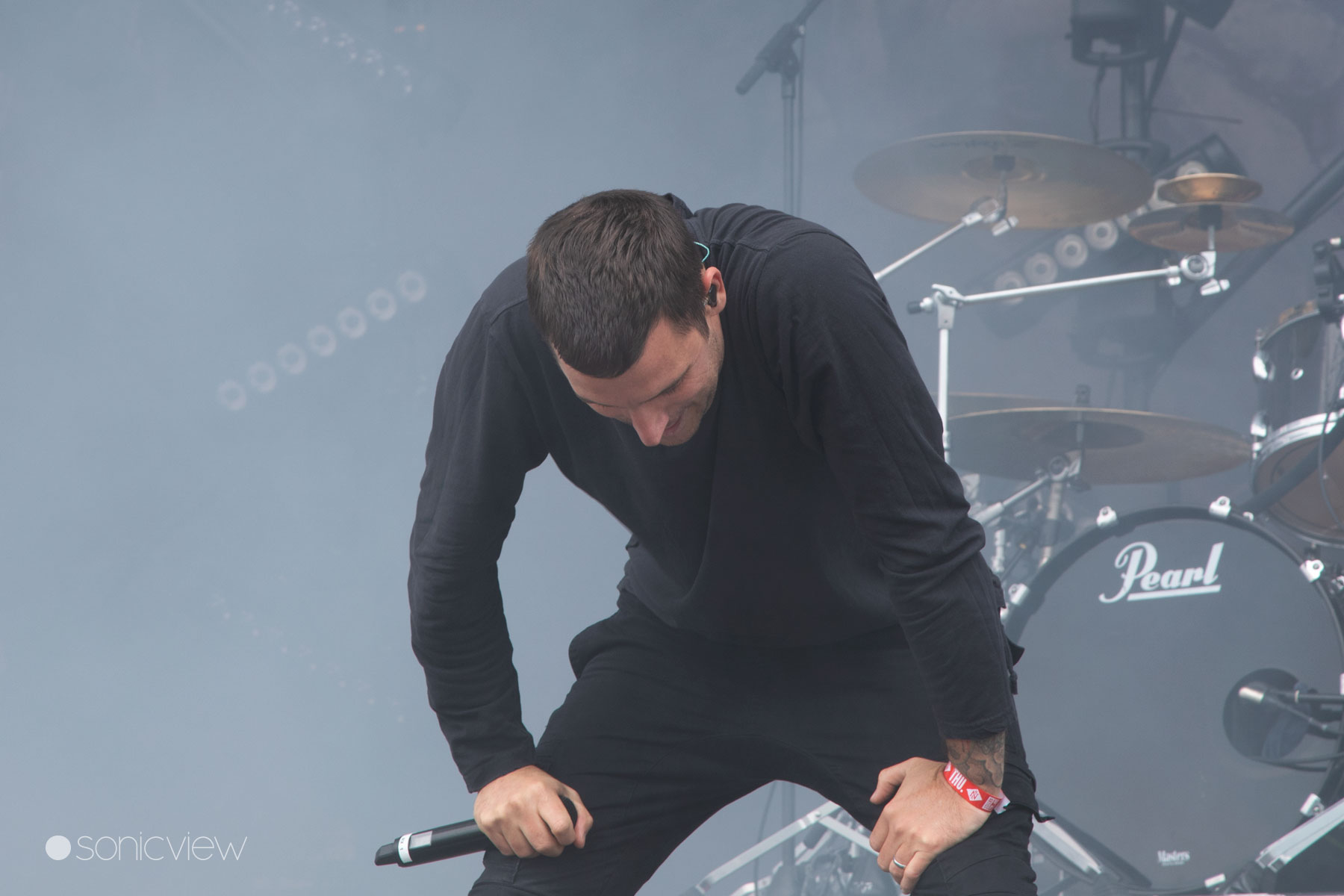 Parkway Drive, 21st June 2018, Helvíti, Copenhell Festival, Copenhagen, Denmark
22nd June 2018
Neurosis, 20th June 2018, Pandæmonium, Copenhell Festival, Copenhagen, Denmark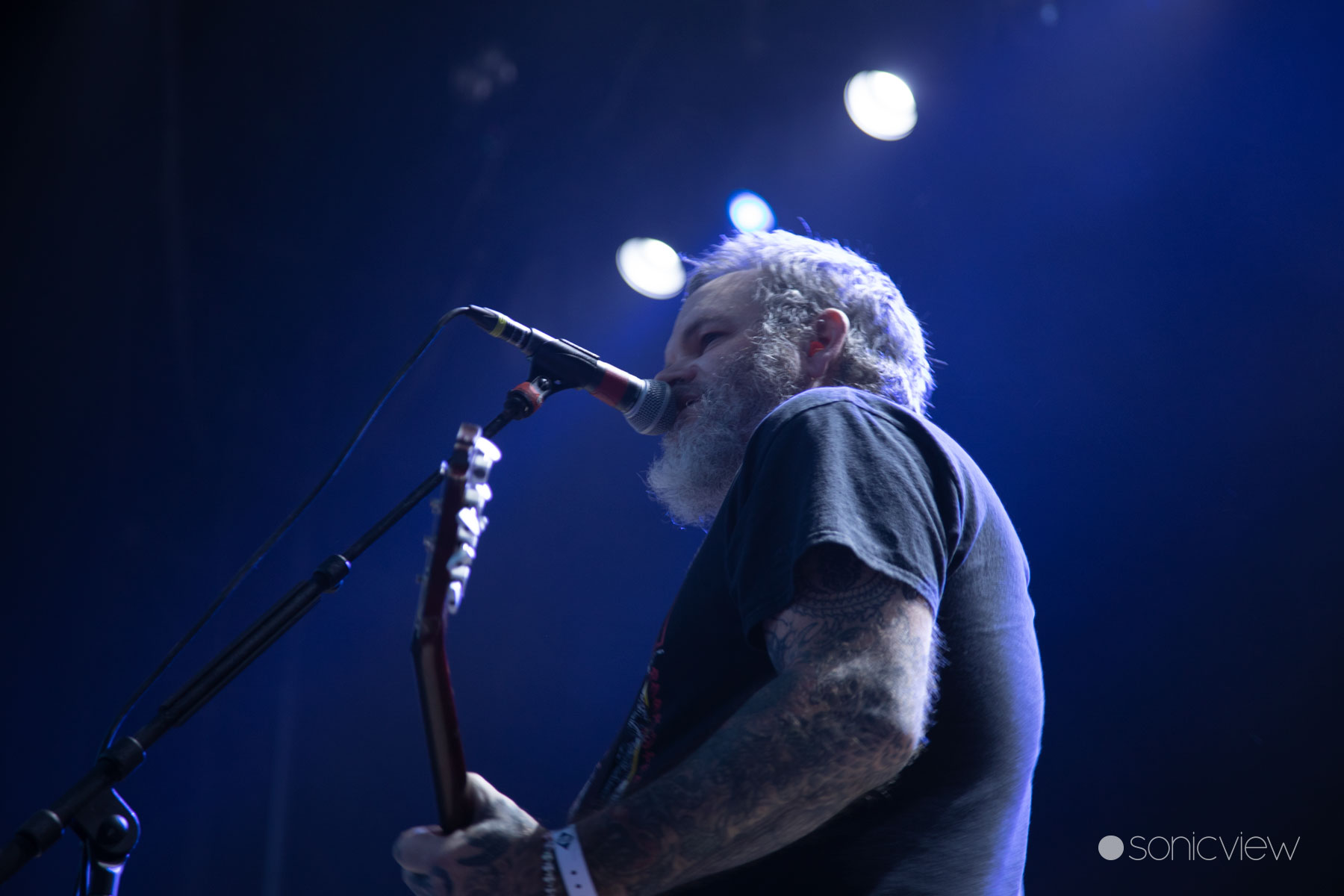 Neurosis, 20th June 2018, Pandæmonium, Copenhell Festival, Copenhagen, Denmark
Photo: Zoran www.sonic-shot.com
Last time Copenhagen got touch of Neurosis was last year when band's frontman Scott Kelly guested Mastodon's Copenhagen show for the encore featuring all his five collaborations with the band. The band, whos is responsible for basically creating sludge and post metal, took the stage at 10:15 PM, just as the darkness started to fall over Copenhell.
The anonymous stage entrance turned into an explosion the second Neurosis ripped into the opener "Given to Rising". In matter of few seconds the crowed was hit with assault that despite it being mostly sonic, attacked all the senses.
Despite the fact that their last couple of albums didn't live up to their own high standards, live the band delivers a musical experience that is unique blend of gore and beauty, with huge shifts from one extreme to the other all the while maintaining the intensity of the performance.
It took the band couple of minutes to get hold of their sound and from then on it was a massive sound where rhythm section played as big of a role as the guitars and vocals. The atmospheric keyboards, samples and what not might not have been very distinctive during the heavier parts, but if you'd take them away the music wouldn't have the massive impact and the feel that it had.
The crowd was thinning out, but the majority of those left were for the big part sucked into the multilevel world created by the band.
An hour-long show was too short for a band with such a back catalogue, but when the intensity is so overwhelming, an hour actually doesn't feel as short. The band takes you through huge range of emotions created by flawlessly arranged soundscapes, and the impact is massive.
And when they chose to close with the +12 minutes long title track form the 1996 Through Silver in Blood, there is simply nothing left to be said or done, just sink into the glory that is Neurosis live
SETLIST:
01 – Given to the Rising
02 – End of the Harvest
03 – A Shadow Memory
04 – Burn
05 – Reach
06 – Through Silver in Blood