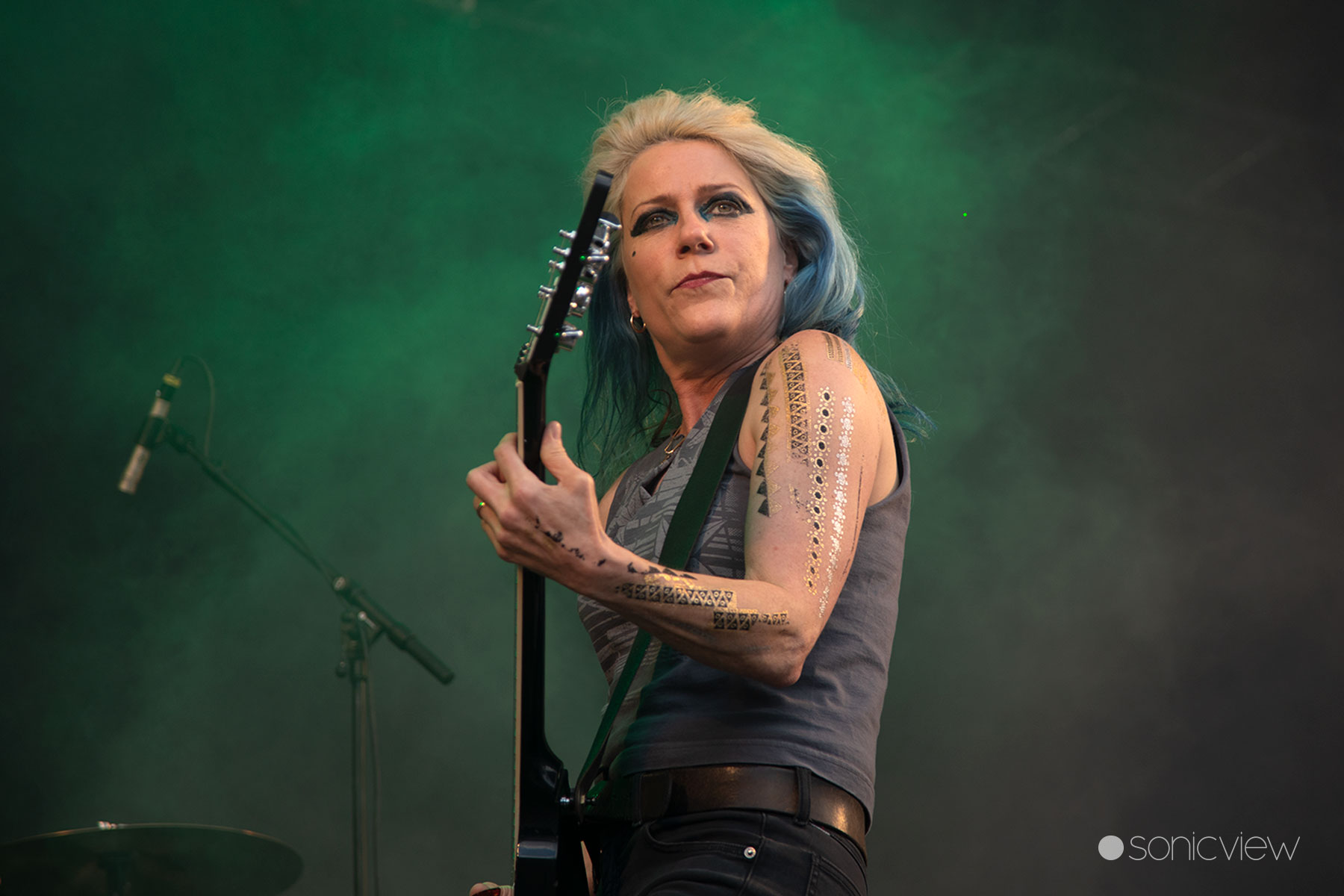 L7, 20th June 2018, Pandæmonium, Copenhell Festival, Copenhagen, Denmark
21st June 2018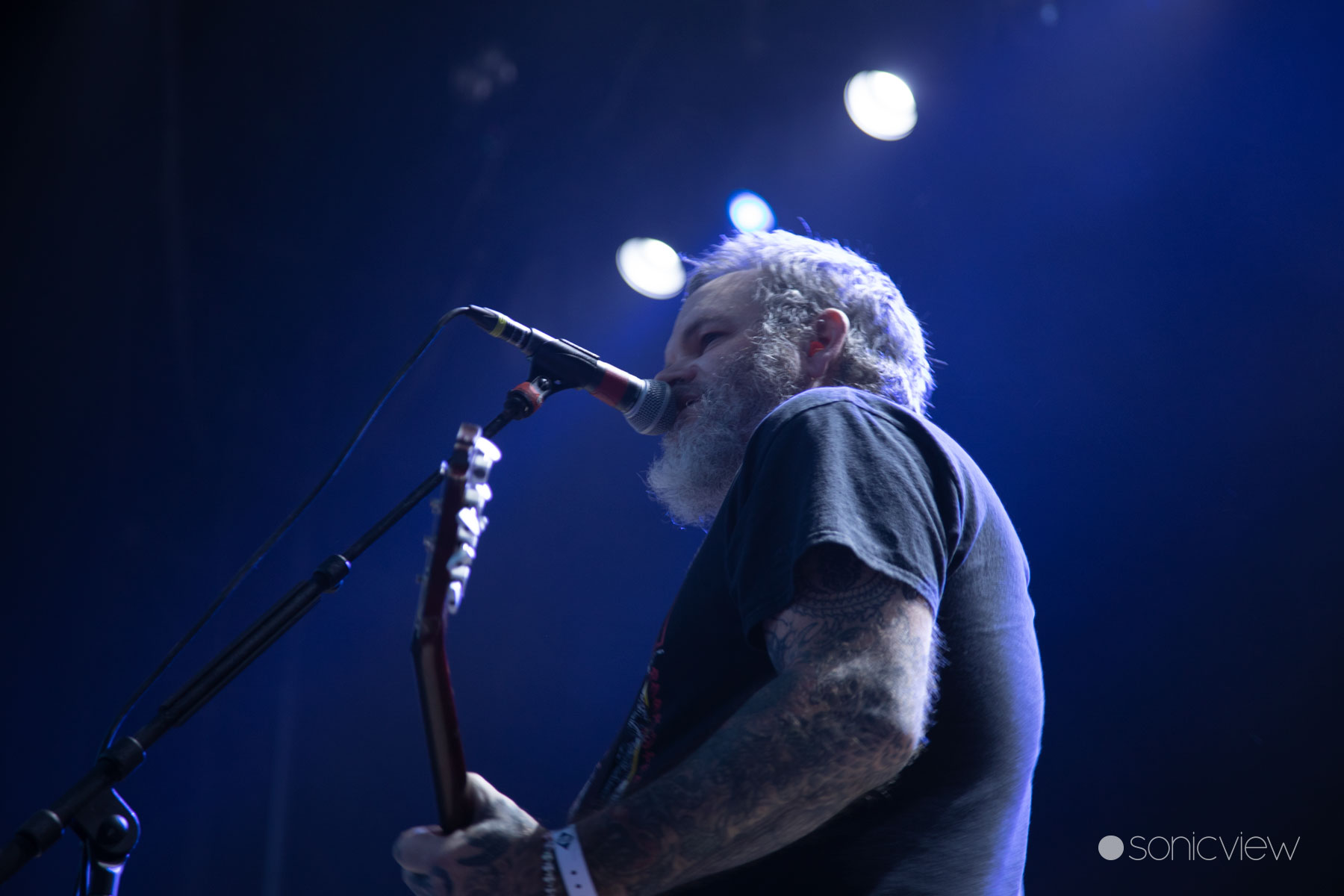 Neurosis, 20th June 2018, Pandæmonium, Copenhell Festival, Copenhagen, Denmark
21st June 2018
Mustasch, 20th June 2018, Pandæmonium, Copenhell Festival, Copenhagen, Denmark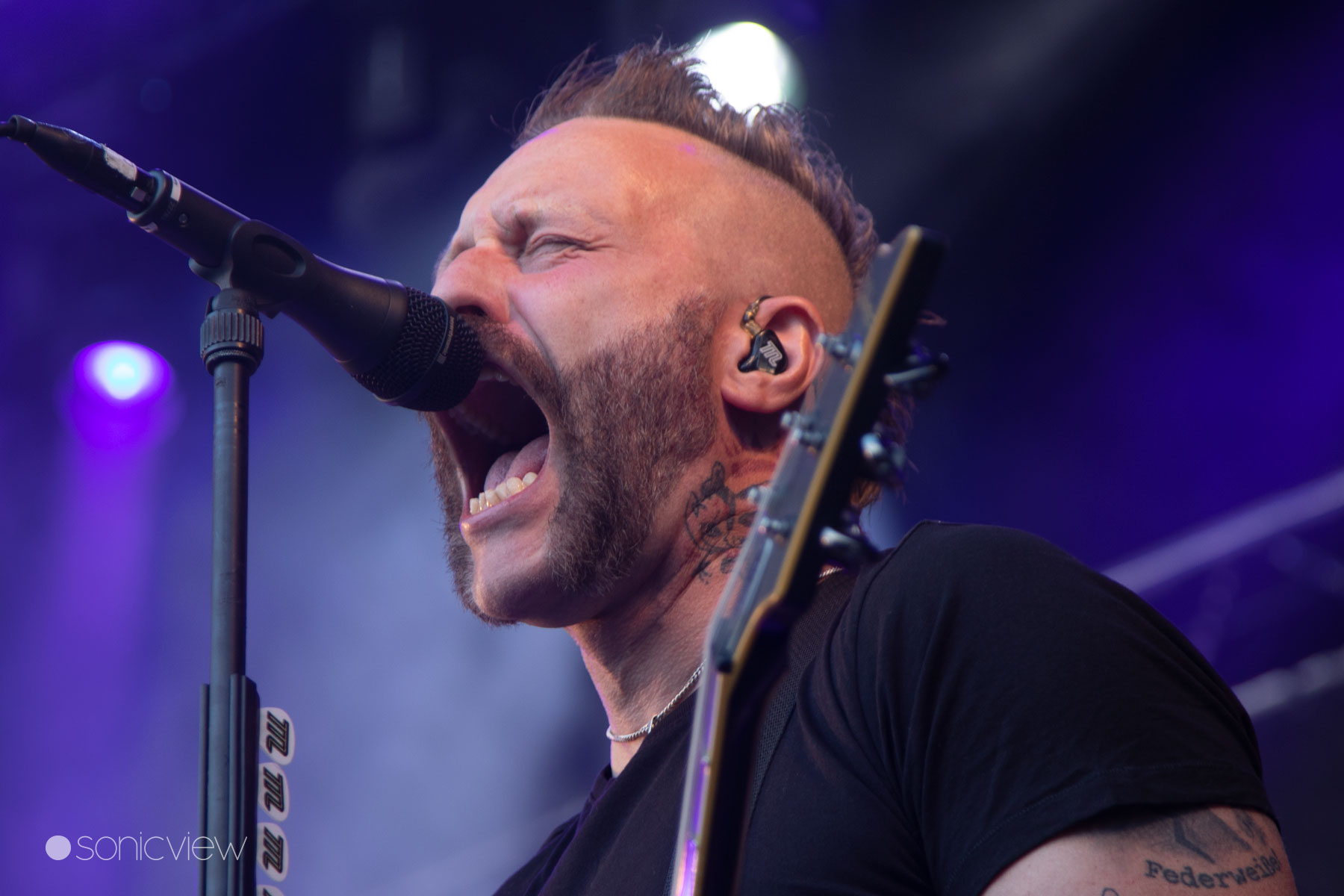 Mustasch, 20th June 2018, Pandæmonium, Copenhell Festival, Copenhagen, Denmark
Photo: Zoran www.sonic-shot.com
Swedish hard rock powerhouse, Mustasch are celebrating their 20-th anniversary. The band might have risen from Gothenburg in late 90's, but they were never really connected with what at the time has already become known worldwide as Gothenburg sound. Mustasch kept their focus on garage rock inspired breed of metal and for two decades now they made no signs of slowing down.
From the very beginning the band hit hard and played on their strong sides. The fact that the audience is more familiar with their music (nonetheless thanks to number of Swedes in the crowd) made connection between the band and the crowd stronger than that of L7 couple of hours earlier. That together with the energy and good-time feel of the music and performance got the crowd involved.
Ralf Gyllenhammar is a rock-solid show man using all the clichés and making them work for everyone's benefit.
They kept the hour long set tight and powerful always bordering on exaggerated, but never really going there where it would become tacky.
Mustasch have solid tunes, and nonetheless tubes that work well live. On top of that the band has over the years become really good at what they do live and seeing them live is almost a guaranty for rock-solid rock show. All that combined, matched the warm-up day and warm-up crowd very well.