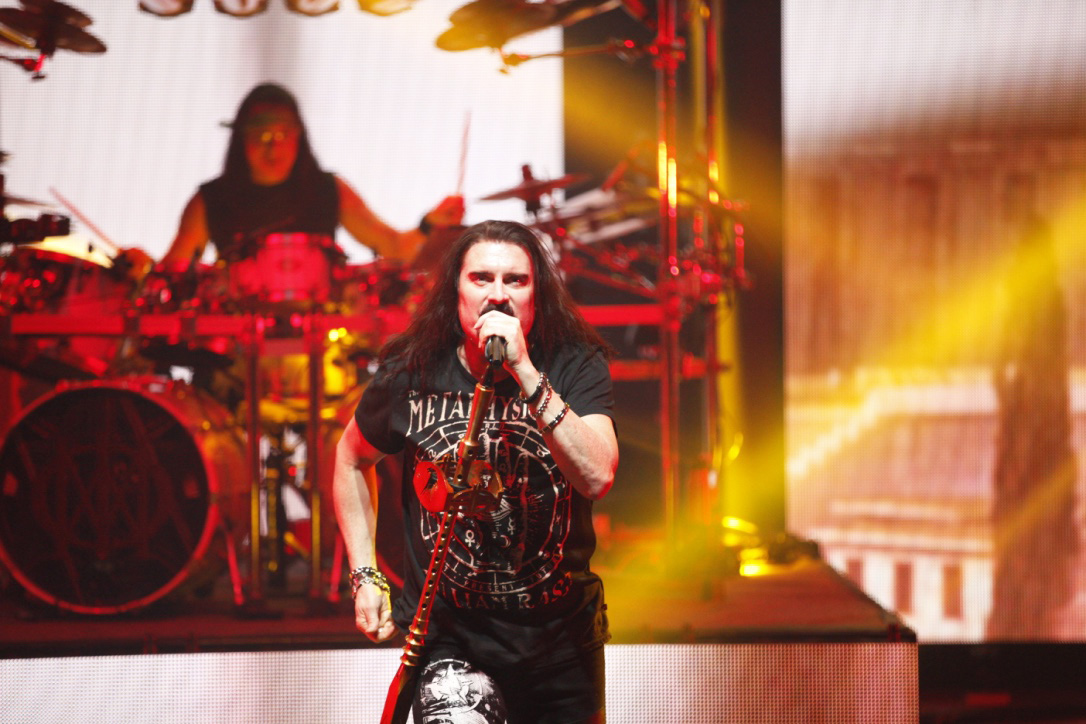 Dream Theater, 8th March 2016, DR Koncerthuset, Copenhagen, Denmark
9th March 2016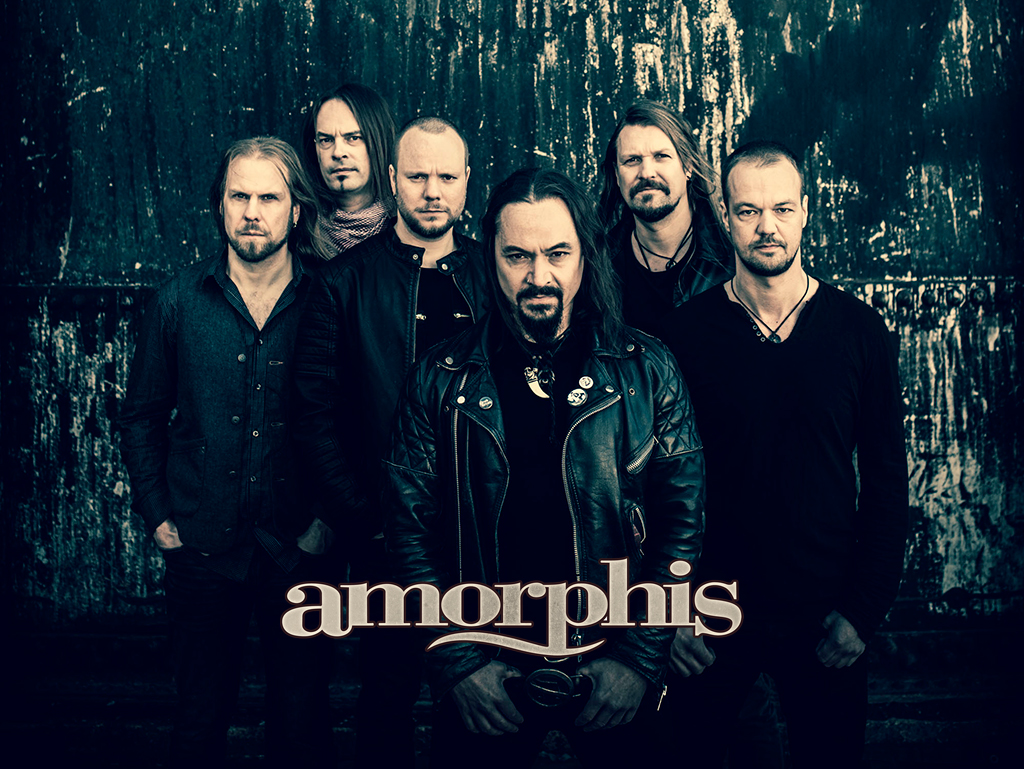 Amorphis, Voxhall 15th March 2016, Denmark
15th March 2016
Monster Magnet, 12th March 2016, Pumpehuset, Copenhagen, Denmark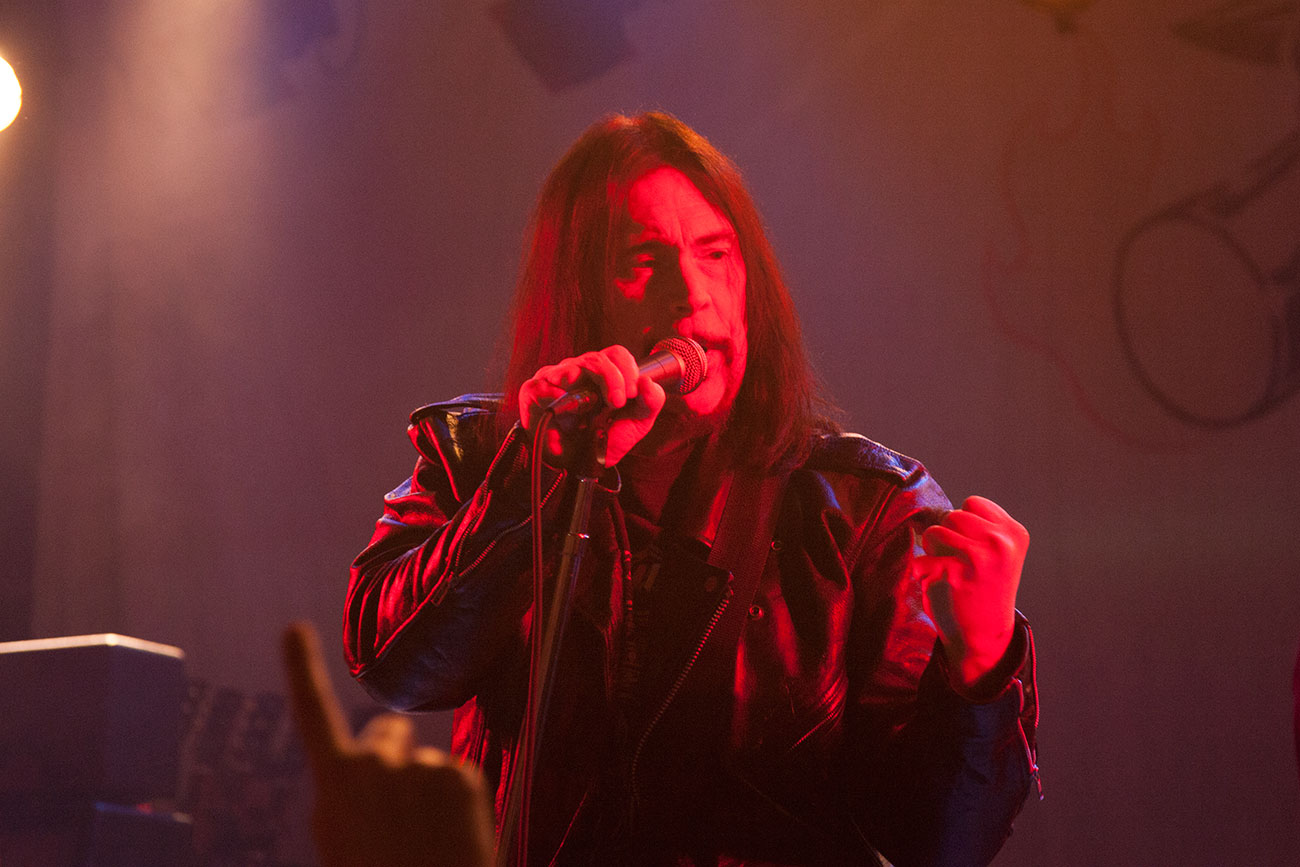 Monster Magnet, 12th March 2016, Pumpehuset, Copenhagen, Denmark
Photo: Zoran www.sonic-shot.com
Still riding the wave of success from their latest release, the 2013's, Last Patrol, the American rockers are still on the road, but this time around they are out playing number of shows dedicated to the four albums they released on A&M Records in period from 1993 to 2001. This period is often referred to as the band's commercial peak, but amongst many fans also as the musical peak. Despite seeing Monster Magnet half a dozen times the only time I saw them on the latest tour was when they played Copenhell festival in 2014, but at that gig they didn't play any songs from the new album there, meaning I still didn't experience the new songs live.
Being that this Copenhagen gig was a part of the A&M-years tour the band only played songs from those four A&M albums. On a personal, level that was tad unfortunate, because The Last Patrol is one of the finest releases of their career. But a Saturday evening in company of Monster Magnet always sounds like good idea and there is not doubt that in many ways Superjudge, Dopes to Infinity, Powertrip and God Says No are their careers defining albums.
I've arrived bit late to experience the entire performance from Scorpion Child, so it's not possible for me to review their show, but form what I've seen the Texas rockers played a very good and very good sounding gig. Good energetic performance was matched by good tunes and a singer who's singing is balanced and passionate. It's a definitely a band that I'll go out of my way to experience live again.
Monster Magnet opened the show with first two songs from their 1998 classic Powertrip. "Crop Circle" and the title-track ripped through the tightly packed (but not sold out) Pumpehuset accompanied by a great sound. It's been a while since I've heard Monster Magnet sounding so good and balanced, if ever.
Dave Wyndorf looked more fired up and vital than I've seen him in years and the same goes for the rest of the band. What a difference it made and it rubbed off on the crowd from the first moment.
Throughout the entire show the sound was razor-sharp, which took the powerful performance to the next level. I actually don't think I've ever seen Monster Magnet so sharp and so good live. I came to the show bit reserved after the fairly weak performance at Copenhell and knowing that I will not get to experience the new songs live. On top of that I find it bit annoying that they almost never play any songs from Monolithic Baby and 4-Way Diablo, which are in my opinion exceptionally underrated records.
But all of that was forgotten in matter of minutes and that's what live performance is all about. It's about making you forget any positive or negative preconceptions you might have brought with you to the show. Monster Magnet delivered throughout the entire show and Dave Wyndorf is still one of the few people out there who can deliver line like "Well I'm back
I got a cock made out of platinum, I got a bullet coming out of the sky, I got the world's last piece of chocolate, I got the full moon in my eye" even thou he didn't deliver that very line this evening in Copenhagen.
SETLIST:
01 – Crop Circle
02 – Powertrip
03 – Melt
04 – Superjudge
05 – Twin Earth
06 – Look to Your Orb for the Warning
07 – Dinosaur Vacuum
08 – Cage Around the Sun
09 – Tractor
10 – Dopes to Infinity
11 – Space Lord
————————————
12 – I Want More
13 – Face Down
14 – Negasonic Teenage Warhead