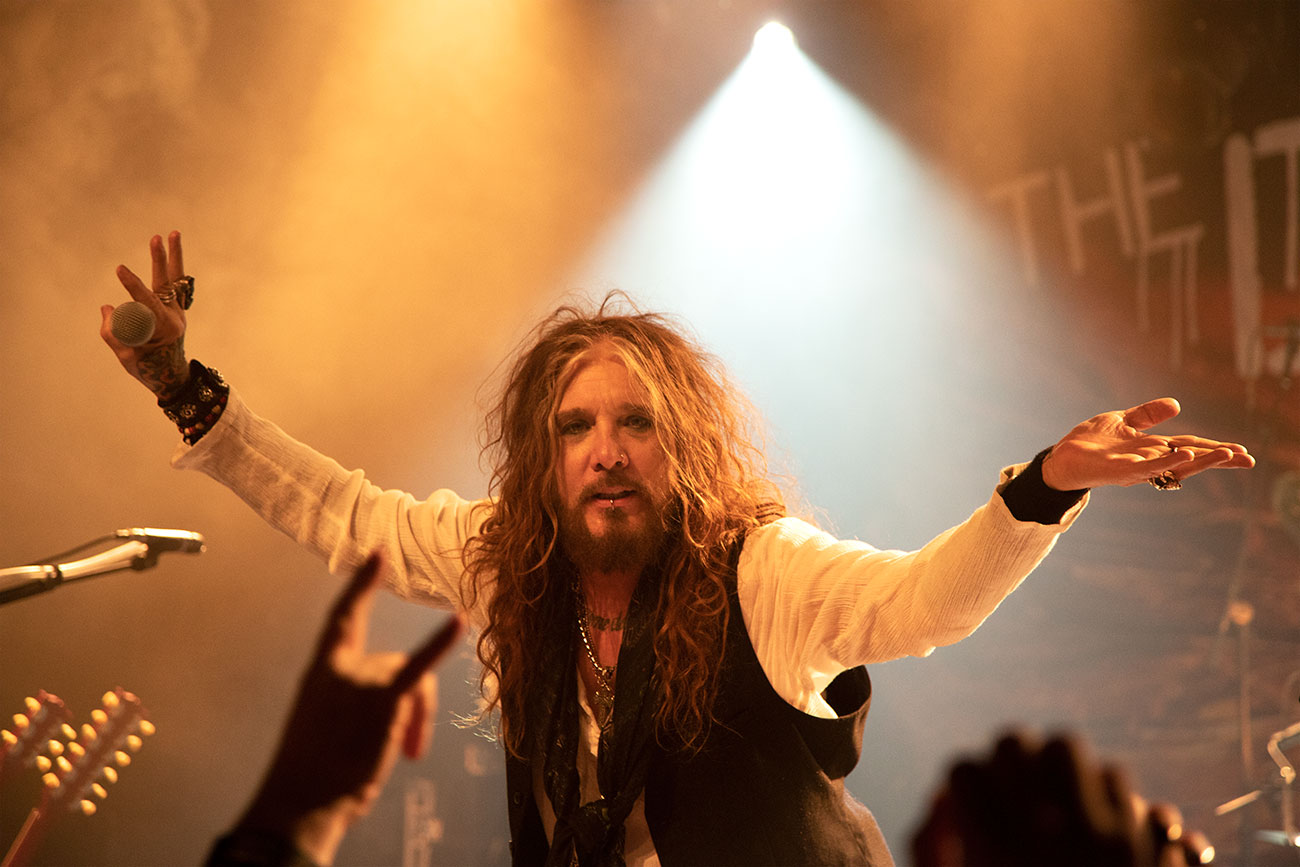 The Dead Daisies, 24th April 2018, Pumpehuset, Copenhagen, Denmark
25th April 2018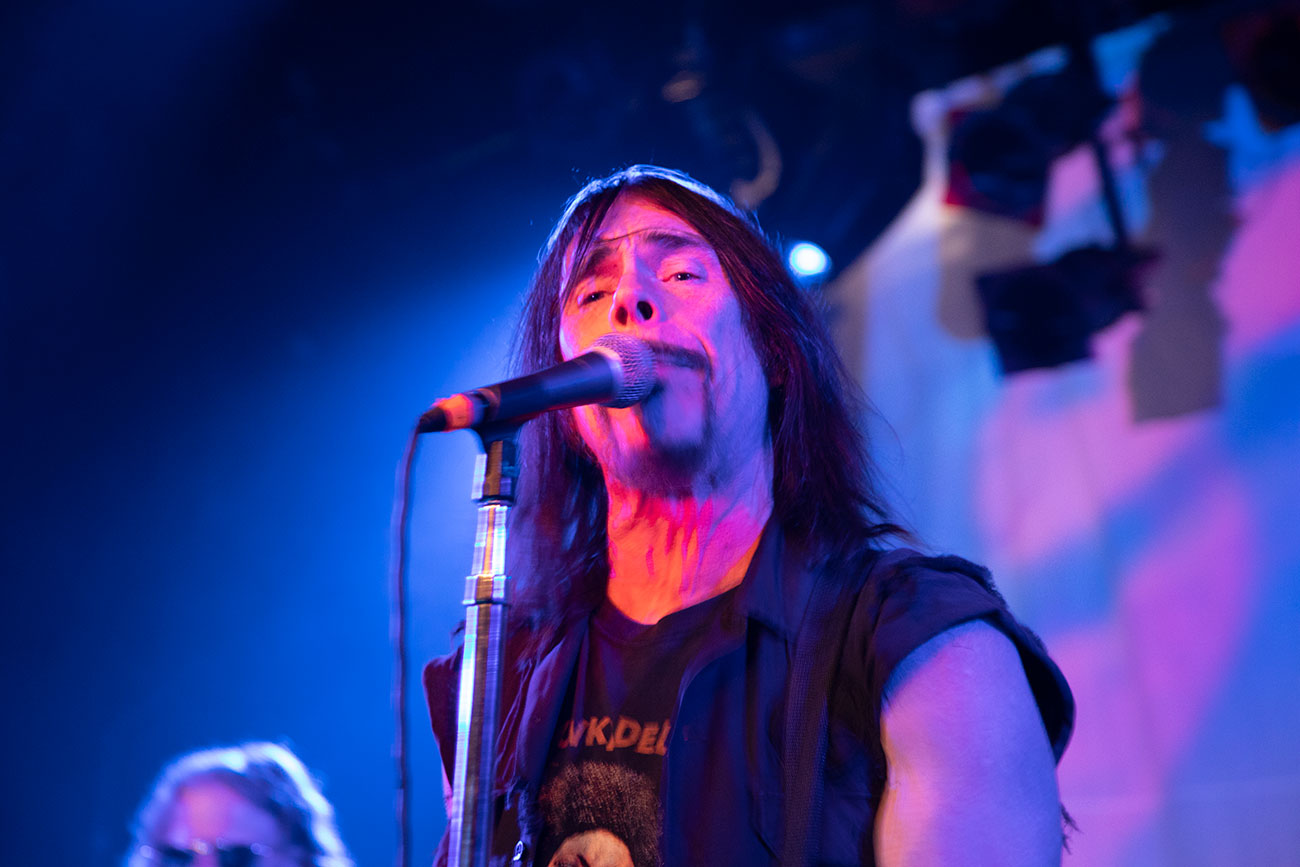 Monster Magnet, 21st May 2018, Pumpehuset, Copenhagen, Denmark
22nd May 2018
Machine Head, 1st May 2018, Vega, Copenhagen, Denmark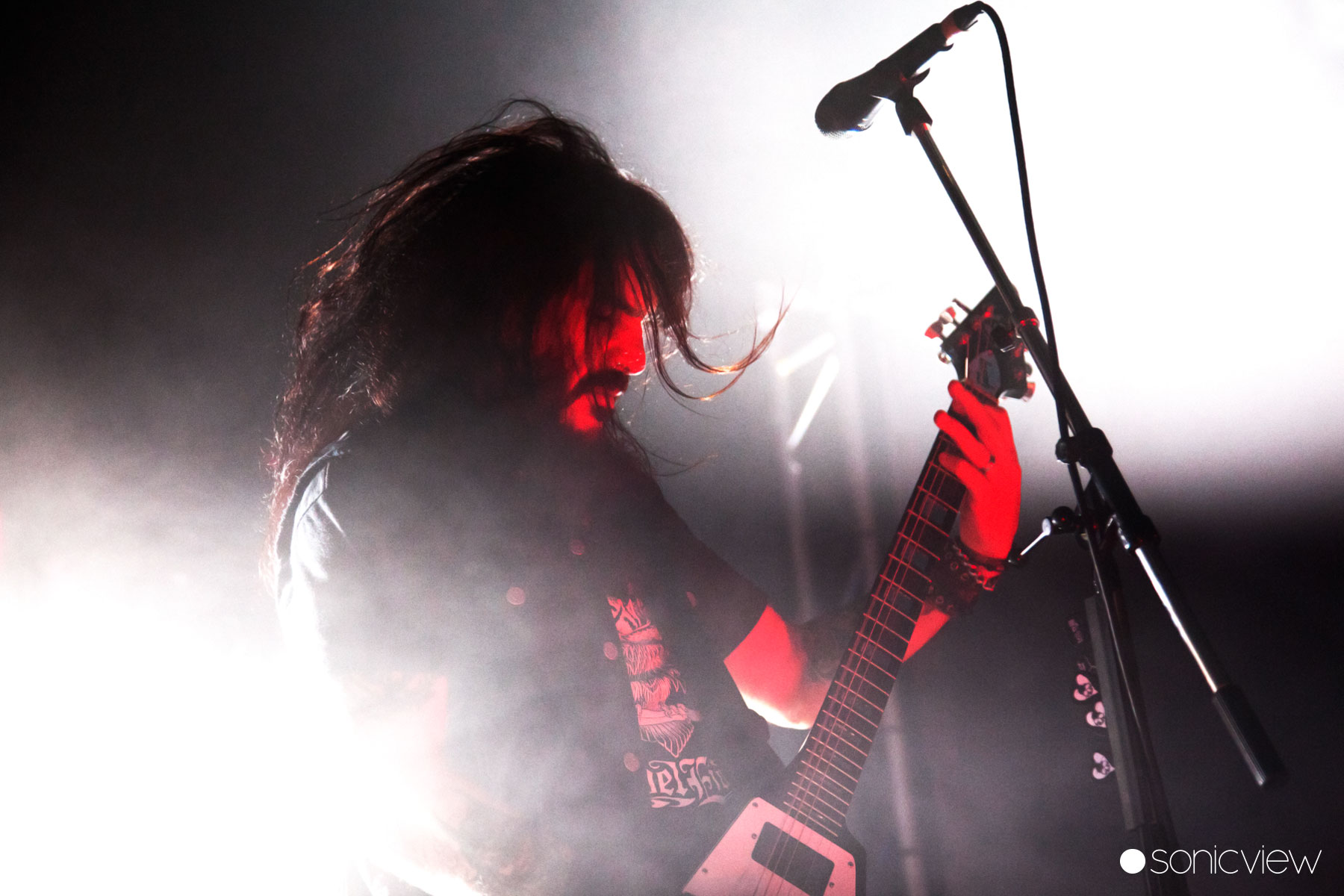 Machine Head, 1st May 2018, Vega, Copenhagen, Denmark
Archive photo: Zoran www.sonic-shot.com
(Photographers were banned from the Copenhagen show)

Already with the release of their sophomore album back in 1997, Machine Head started experimenting with their sound and approach. The experimenting became far more apparent with the release of the following two albums, nonetheless because the big image-wise shift. Since then the band has returned to their roots peaking with the release of The Blackening, an album that might be just as career defining as their debut. After a streak of three albums whose focus was bound solidly in their roots in 2014 the band Bloodstone & Diamonds, which eminently balanced those same roots with rather big portion of experimenting. And then earlier this year the band released Catharsis, which has created somewhat of similar negative reaction from fans as The Burning Red did in 1999. Problem with the album is not that the band has decided to explore countless new ventures and apply peculiarly melodic approach to the album – they did that with very good results on the above mentioned The Burning Red. Problem with Catharsis is that songs on it are generally not good.
But if there is anything, that you can count on with this band, it's that they are almost incapable of playing a weak gig. Perhaps that was a reason why Vega in Copenhagen was packed. Just like on their previous tour the band is playing "an evening with…" type of show, meaning that you are in for some three hours of Machine Head mayhem.
And much appropriately they started their show with Ozzy Osbourne's "Diary of A Madman" blazing from the speakers and the band took the stage to the notes of "Imperium". The only downfall with the otherwise great choice of intro-song and the opener is that the build-up created by Ozzy's classic didn't meld into that massive riff of the opener, because the band chose to play the slow into of "Imperium". What a pity, but it was forgotten couple of minutes into the song, thanks to a good sound and immediate energy coming from the stage.
"Volatile" from the new album served as the always important second song despite (or even because) of its straightforward approach. First five songs were perfectly picked with "Now We Die" coming across as a song that should always be their third song on the setlist.
One the other hand one can't help, but wonder why the band that is so good at choosing the order of the songs on the setlist, is not that sharp when it comes to the quite important pauses between the songs. It's hard to comprehend why the long pauses are necessary before the songs with long slow intros ("Now We Die", "Clenching the Fists of Dissent" etc.). Those intros are basically pauses.
At the beginning of this tour Machine Head was supporting white outfits to match those of promo videos/images, but they have since changed back to black, which visually does work better for them.
New songs on the setlist worked fine and came across as better then they might be. This was mostly due to band's massive energy and will to deliver these songs to the highest of their potential or even above. They did succeed, but the likes of "Behind a Mask" and "Triple Beam" were misplaced and somewhat awkward.
Last night's gig was not sold out unlike their previous one, but the place was packed. Generally looking it's clear why people rush to a Machine Head concert even after such a weak record. Machine Head simply delivers live. They always have and it's clear that they are basically incapable of playing a bad show.
"And evening with…" concept is nothing new even thou Robb Flynn presents it as such, but it's a concept that works extremely well for a band with such interesting back catalogue. It gives big value for money and a chance to experience some obscure treasures live. In case of last night, it was one of bands finest tunes "A Nation on Fire". Unfortunately, the performance of the song was somewhat of a mess and the song went over audiences' head. Overall, the long encore was uneven, but "Aesthetics of Hate", "Blood for Blood" and the ultimate closer "Halo" were spot-on.
There is plenty to bitch about when it comes to live Machine Head anno 2018, actually; weak new album, long and dull guitar and drum sections, uneven encore, banning of the photographers etc. – but the fact is that despite all that Machine Head is still one of the best live heavy bands out there, with basically a guarantee for high quality level shows.
I've been following the band live since their Danish live debut in 1994 and while this might be one of the weakest concerts I've experienced with the band, it's still a very good one and it goes without saying that I'll go out of my way to see then live again, the first chance I get.
SETLIST:
1 – Imperium
2 – Volatile
3 – Now We Die
4 – Beautiful Mourning
5 – The Blood, the Sweat, the Tears
6 – Kaleidoscope
7 – Clenching the Fists of Dissent
Guitar Solo
8 – Darkness Within
9 – Catharsis
10 – From This Day
11 – Ten Ton Hammer
12 – Is There Anybody Out There?
13 – Locust
14 – Beyond the Pale
Drum Solo
15 – Bulldozer
16 – Killers & Kings
17 – Davidian
———————–
18 – Behind a Mask
19 – A Nation on Fire
20 – Triple Beam
21 – Aesthetics of Hate
22 – Game Over
23 – Blood For Blood
24 – Halo