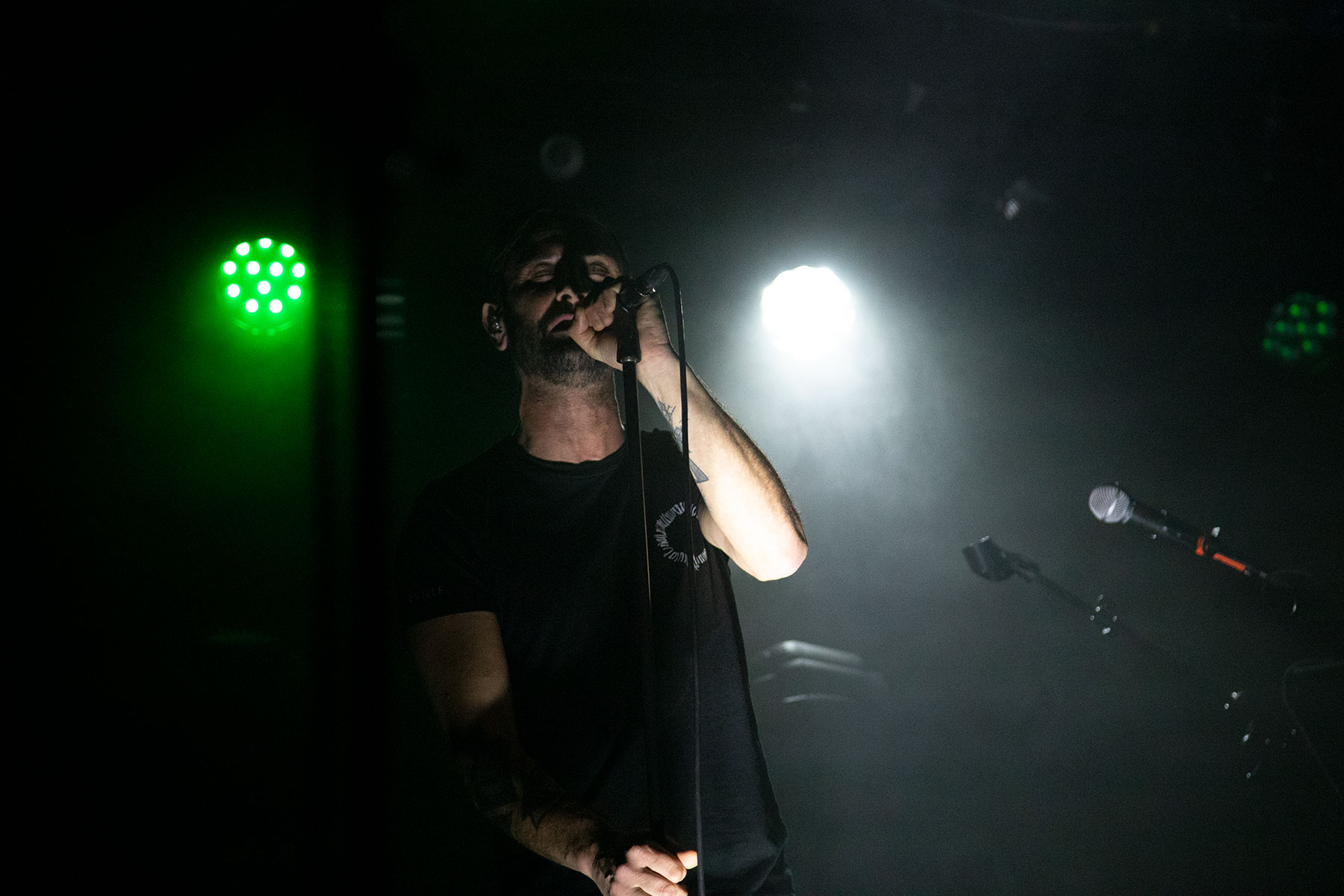 Karnivool & The Ocean Collective, 24th January 2023, Pumpehuset, Copenhagen, Denmark
25th January 2023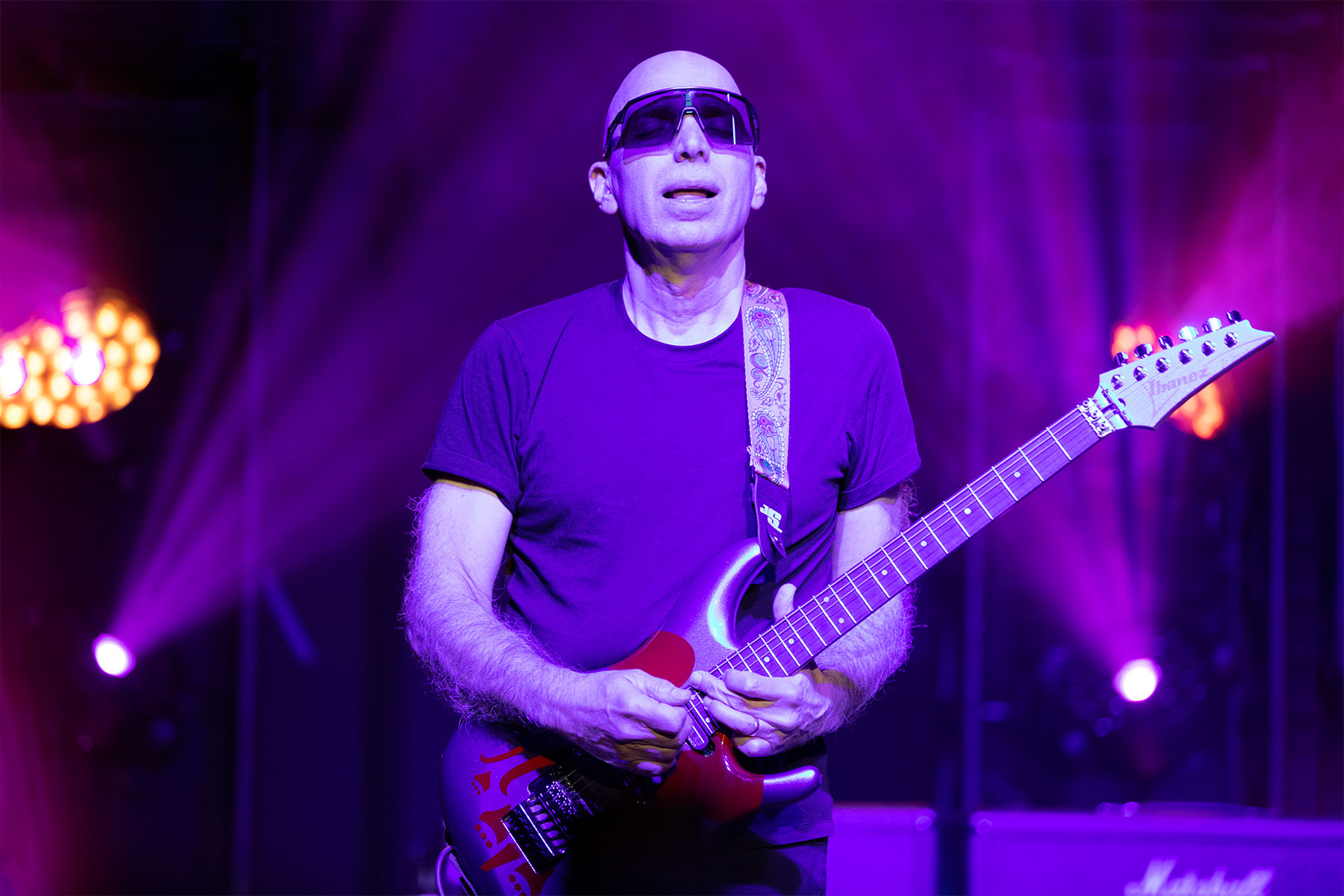 Joe Satriani, 2nd April 2023, Viften, Copenhagen, Denmark
3rd April 2023
Lamb Of God, Kreator & Municipal Waste, 22nd February 2023, Forum Black Box, Copenhagen, Denmark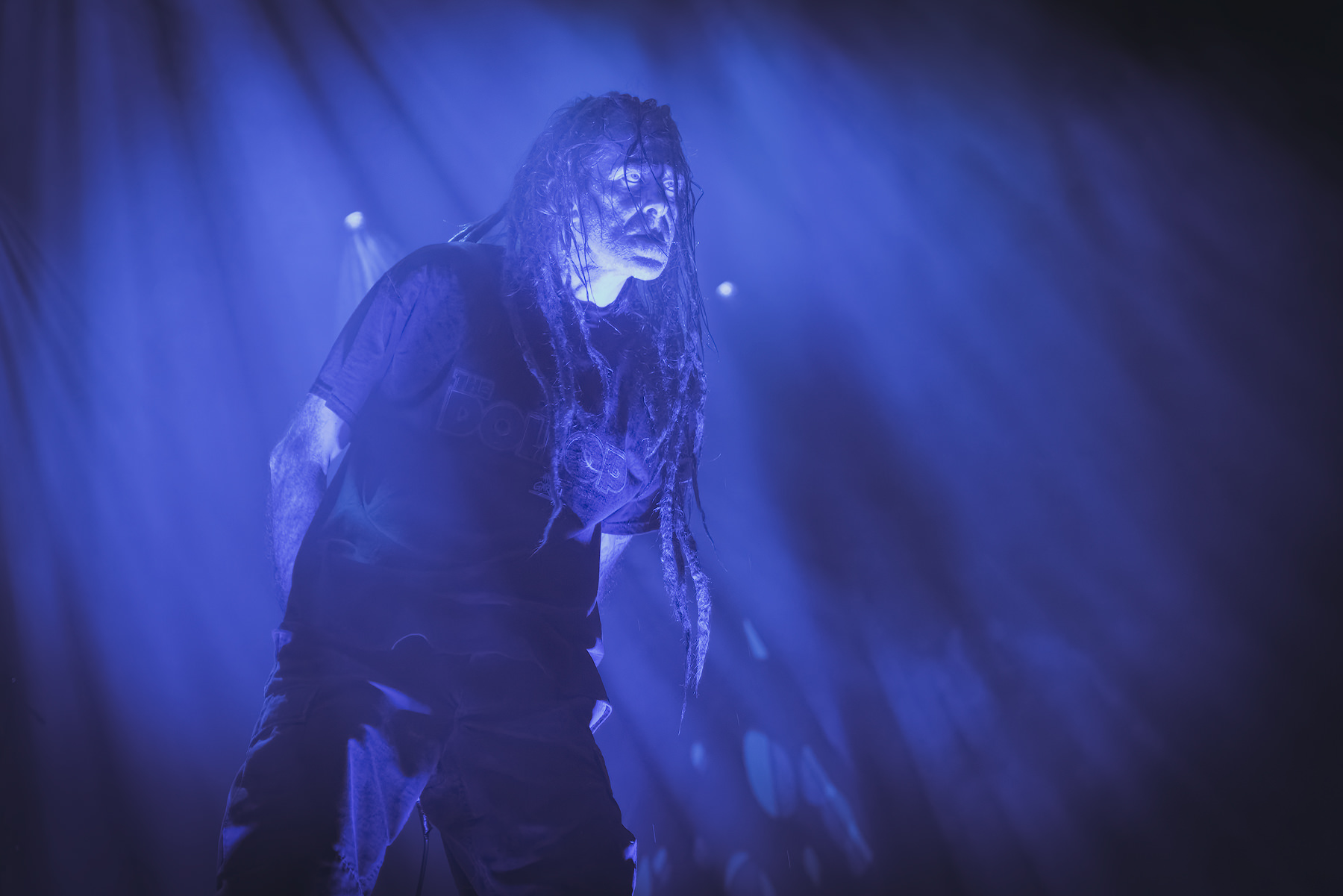 Lamb Of God, Kreator & Municipal Waste, 22nd February 2023, Forum Black Box, Copenhagen, Denmark
Lamb Of God, Kreator & Municipal Waste, 22nd February 2023, Forum Black Box, Copenhagen, Denmark
Photo: Goran Kljutic www.urbanmescalero.com
How about the lineup of Municipal Waste, Kreator and Lamb Of God for a dull Wednesday evening? We got one of the driving forces behind the second-wave of American heavy metal, one of the original first-wave German trash bands, and a perfect example of the new-wave of trash metal bands who played a significant part of trash metal getting the revival after it being buried far from the spotlight by grunge and nu metal few decades ago.
A good and fitting bill which is diverse yet not unlikely. The tour which has been postponed several times was supposed to feature Power Trip, instead of Municipal Waste. That of course fell apart when Power Trip's singer Riley Gale passed in 2020.
All three bands on the bill are supporting the new album, all of which came out last year, so it was also deemed that we'll get to experience some new songs for the first time.
Municipal Waste might be the youngest of the three bands, but 2023 marks two decades since their debut Waste 'Em All. The band took the stage to surprisingly big crowd at Forum especially taking into the consideration that they are the first of the three bands of the evening, remaining two being co-headliners.
Up there on stage it was business as usual, but perhaps not as enthusiastic as usually. The band roared through their 35 minutes long set with energy and fine dose of conviction. Not as much as when they gave 2019 Copenhell a summer mid-day bashing it needed, but still worthy of a support band. Tony Foresta did his best to get the crowd going and circumstances considered it worked well. With fine success rate, he managed to get the circle-pit, wall of death and crowd-surfing going.
Band's set list was predictable, but damn near about perfect for this kind of short show. "The Thrashin' of the Christ" was dedicated to local heroes in Merciful Fate, "Wave of Death" turned into a bit forced, but nevertheless impressive, mass crowd-surfing fiesta and "Born to Party" was the sing-along closer done right.
It was clear that the band was in front of the crowd that was there to see Kreator and/or Lamb Of God, but with devil-may-care attitude and avalanche of good ol' thrash metal riffs, Municipal Waste did what they were supposed to. The band was set to play Copenhagen's Vega with Anthrax, but that show has been canceled. If they do return with Anthax at later point, it's most likely that lots of people who saw them last night, will show up early to see them again.
MUNICIPAL WASTE SETLIST:
Demoralizer
Mind Eraser
Breathe Grease
The Thrashin' of the Christ
Poison the Preacher
Grave Dive
You're Cut Off
Sadistic Magician
Slime and Punishment
Headbanger Face Rip
High Speed Steel
Wave of Death
Born to Party
A decade has passed since Kreator capitalised on revival of trash metal with their eminent Phantom Antichrist. Since then, the band has been touring endlessly and they were lucky enough to be able to tour their 2017 album Gods of Violence, properly before the pandemic closed the planet. They waited with release of the follow-up Hate Über Alles, until the lock-down was wearing off, so that they could tour the album, which has always been a rather important aspect of this band.
After short intro in form of "Intro (Sergio Corbucci Is Dead)", the rather transparent curtain which covered the stage dropped and the band ripped into the title-track form their latest release.
It took the band a song and a half to sort out their sound, but throughout the show Kreator didn't come across as well-oiled machine we know. That being said, this is Kreator and things are under control, just perhaps not to a degree we're used to from them. It was not big things thou, but some of the flow of the show was not as smooth and sometimes after announcing a song the effect of starting the song was bit off, because of a slight delay or because the guitar sound was bit too low during first few notes.
But in general, we most certainly did get what we expect from the mighty Kreator. Uncompromisingly feracious and grand in its presence, German thrashers ripped through the setlist which was a well-put representation at this band's long career. Many of the highlights were those expected ones, but also several newer or more obscure ones like "Strongest of the Strong", "Phobia" and "Hail to the Hordes" worked really well. And you can hardly ever go wrong with closing the show with the trio of "Flag of Hate", "Violent Revolution" and "Pleasure to Kill". Kreator did their thing in the 75 minute long set delivering all that we associate with them. Perhaps not as convincingly, but still … this is Kreator and disappointment in live setting is basically not an option.
KREATOR SETLIST:
Hate Über Alles
Hail to the Hordes
Enemy of God
Phobia
Become Immortal
Satan Is Real
Hordes of Chaos (A Necrologue for the Elite)
666 – World Divided
Mars Mantra
Phantom Antichrist
Strongest of the Strong
Flag of Hate
——————
Violent Revolution
Pleasure to Kill
Supporting Omens, their second album not to feature Chris Adler on drums, Lamb of God have managed to successfully continue without him, nonetheless live where this band's true strength has always lied.
In contrast to the dramatic and theatrical approach of Kreator, Lamb Of God's approach is far more down-to-earth. And it makes sense especially taking into the consideration that the core energy of performance and that rehearsal-space vibe of the band.
While this is a co-headlining tour between the two it's clear that it makes sense for Lamb Of God to close the show, because the bigger part of the crowd was clearly there mostly because of them. And the band sure did get the crowd going for sure, especially with that opening trio. "Now You've Got Something to Die For" was accompanied by solid portion of sing-along and "Omens" with its power and beauty was one of the (unlikely) highlights.
There is a balance to Lamb Of God' live show that is one of the key factors why their shows are so good and why you can enjoy them regardless if you are fan or not. The balance is between the professionalism and that hunger and energy of a young struggling band.
And of course, there is Randy Blythe, who is such a strong frontman who also balances that big charisma and attitude with regular-Joe-attitude of someone who's just happy to be there. Walking around the stage like a lion in a cage and jumping around as if to lead the crown by example. And it works. For the most part he has crowd in the palm of his hands.
The 75-minute show was intense and packed, and has it been some 15 minutes longer it could've also included an oddball or two and of course "In Your Word", because … damn!
The last night's lineup is fitting yet rather diverse in their approach, which is good. It gave the crowd a vibrant evening with some of the finest within their respective musical areas.
LAMB OF GOD SETLIST:
Memento Mori
Ruin
Walk With Me in Hell
Resurrection Man
Ditch
Now You've Got Something to Die For
Contractor
Omerta
Omens
11th Hour
512
—————-
Vigil
Laid to Rest
Redneck