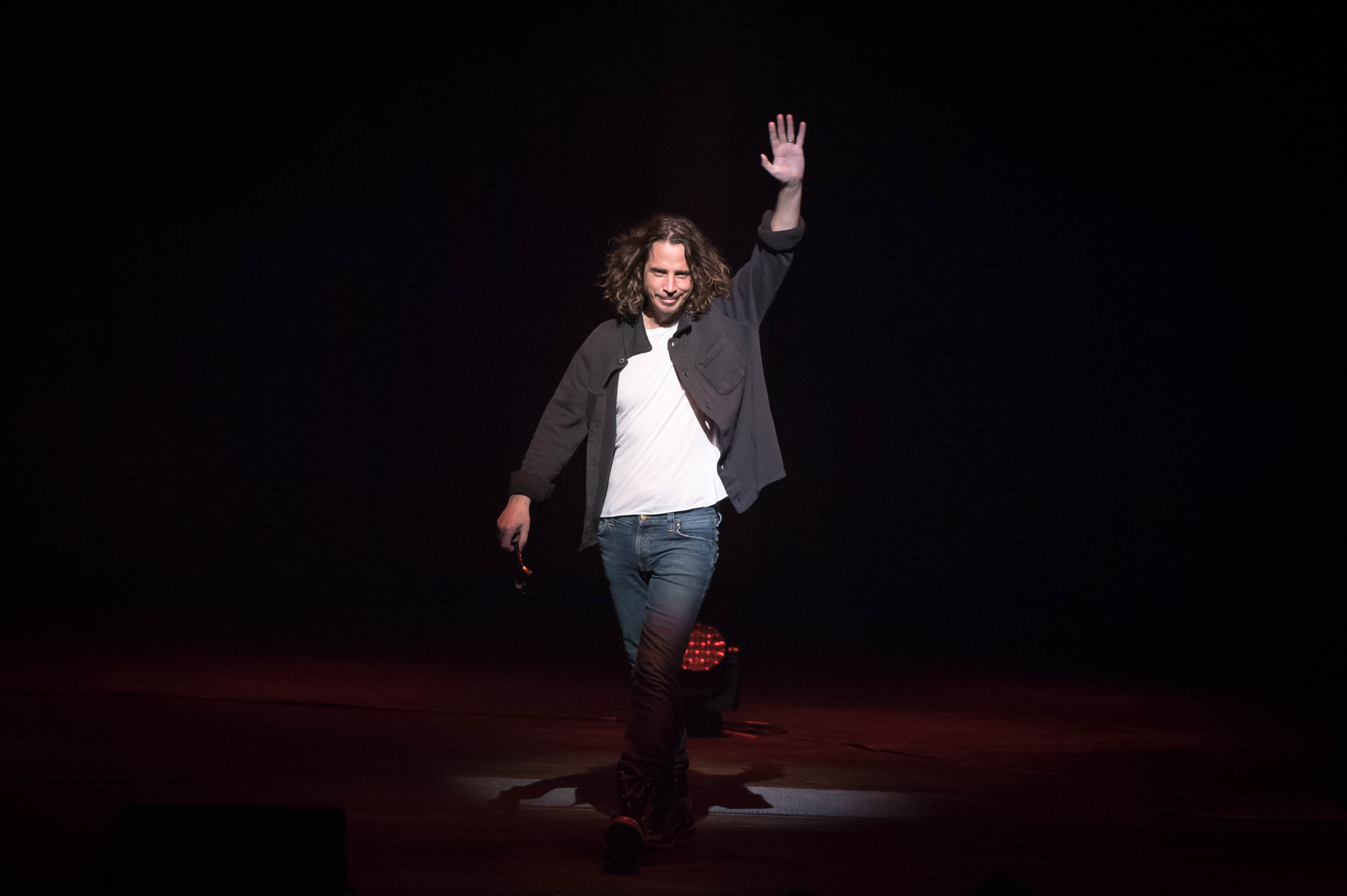 Chris Cornell, 13th May 2016, Musikkens Hus, Aalborg, Denmark
17th May 2016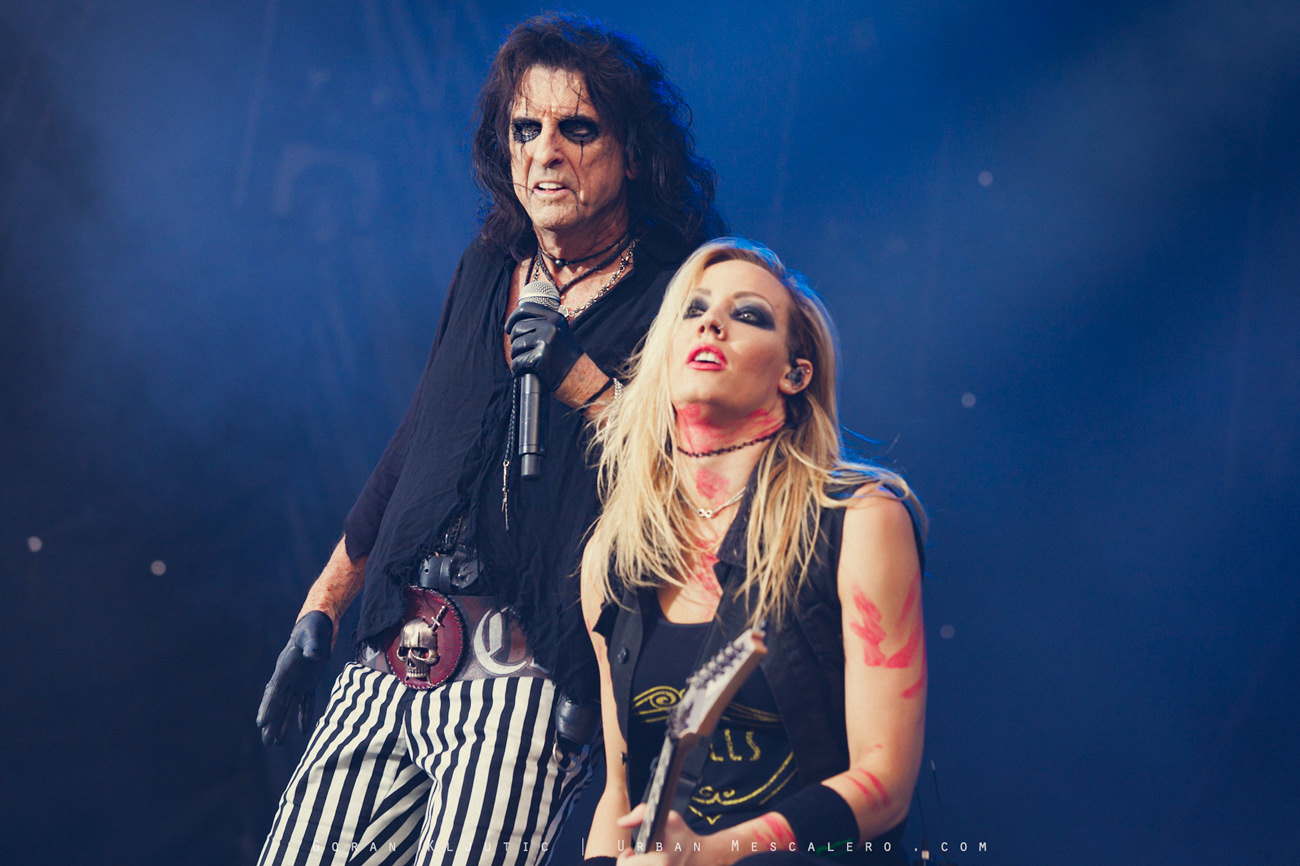 Alice Cooper, 23rd June 2016, Helviti: Copenhell Festival, Copenhagen, Denmark
24th June 2016
Halestorm, 8th June 2016, Amager Bio, Copenhagen, Denmark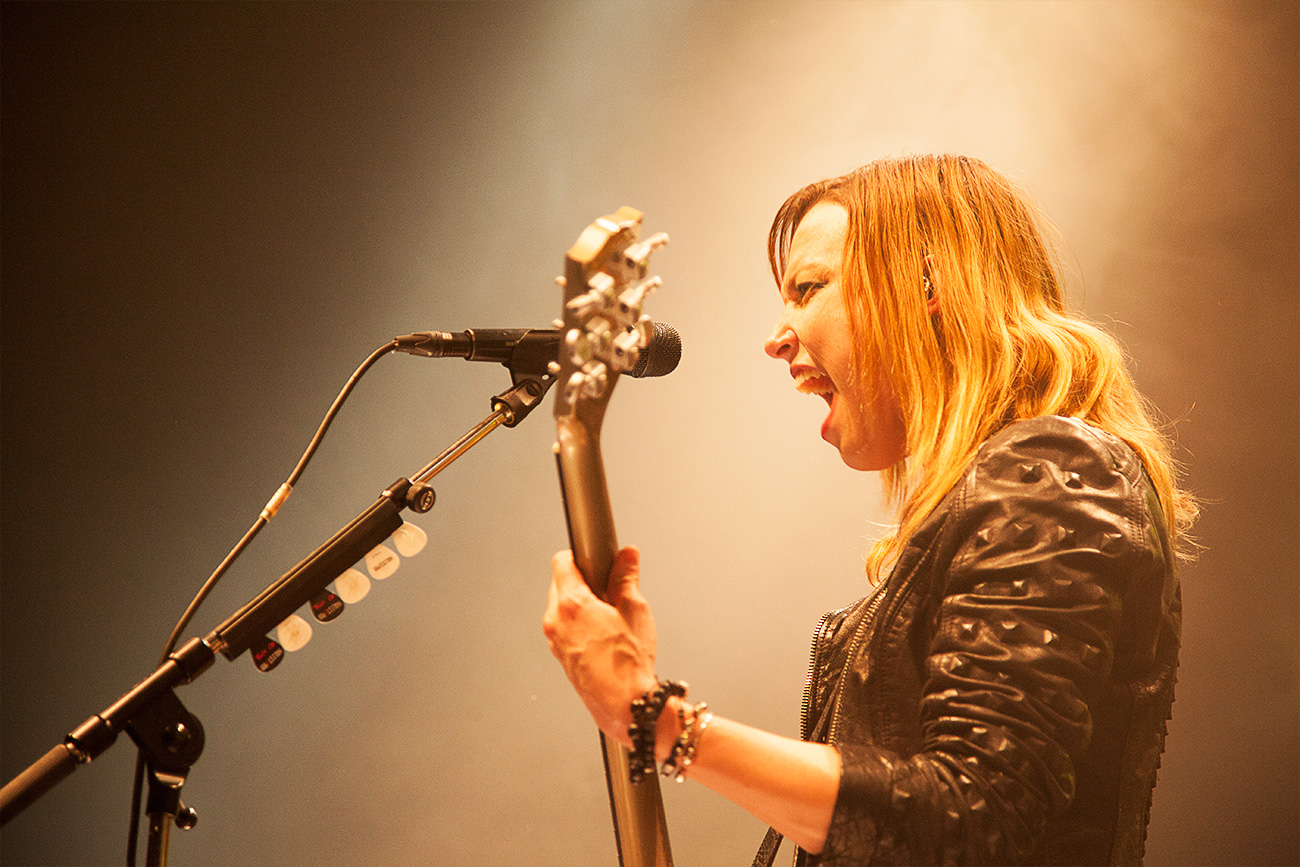 Halestorm, 8th June 2016, Amager Bio, Copenhagen, Denmark
Photo: Zoran www.sonic-shot.com
Little bit over a year ago Halestorm played the same venue in Copenhagen and just like tonight it was a sold out show.
People apparently liked what they've seen. Since the release of their debut the band has been working hard for to get the exposure taking just about any chance to play live and almost just importantly; Lzzy Hale taking any chance she got to performances with other bands. Countless are released and live duets she has conducted over the years. Band's popularity has grown substantially over the past 5 years or so, but it feels like a healthy kind of growth. Halestorm didn't explode onto the rock scene over the night. Their popularity is for the biggest part a result of hard work.
And this summer evening in Copenhagen "hardworking" seemed to be a key word. From the openers "I Get Off" and "Freak Like Me" and for the next hour and a half the band gave it all to put on a good show and they succeeded, even more so than when they played the venue last year.
For someone like me, who has been a part of rock scene for over a quarter of a century it genuinely makes me happy and impressed to experience young bands that have managed to balance out the professionalism and sheer joy of rocking out.
And Halestorm in 2016 has mastered both aspects. Throughout the entire show they delivered playful and highly energetic show.
Looking at the band after five perfectly ordered songs it was pleasure to see the rock band the way it should be, smiling, sweaty and trying to catch a breath. If you know Halestorm, you know that Lzzy is in the center of the attention, but her brother Arejay does his best to get his share. Of the spotlight. This time around his drums were all the way to the right and  in the very front of the stage.  He's actually up in the front more so than band's bassist Josh Smith. He loves the attention and in all fairness he is quite entertaining.
Back to Lzzy; live, she delivers to such a degree that it's hard to find her weak points. She's professional and throughout the entire show she has audience wrapped around her little finger. She easily balances between making quiches seem genuine and simply rocking out like the best of them. We all know that she has a beast of a voice, but live it works even better. When listening to Halestorm's records it sometimes gets tiring that she just has to scream from the top of her lungs in every song, any chance she gets. This approach works much better live because of the live sound and energy and nonetheless because of the rawness and loudness. Regardless if it the upbeat songs, mid-tempo sing-alongs or the ballads, she simply excels technically and passion-vise. Her vocals have even more of a raw quality live and it suits band's music.
Considering the amount of shows she plays and her "take-no-prisoners"approach to singing singing, I can't help but think that that it wouldn't surprise me if her voice collapses in five year time. One thing is for sure, she'll have a hard time singing these tunes in 20 years or so.
Band sounded well throughout the concert and some of the mistakes just added to the authenticity feel of the show. Arejay's drums solo was much like most other (drum) solos waste of time, but thumbs up for the energy and managing to keeps the crowd's attention for the big part of this way too long drum solo.
"Love Bites (So Do I)" and "Mayhem" were on fire, "Amen" and "Freak Like Me" were the biggest sing-alongs and "Dear Daughter" and "Here's To Us" were lovely. Unlike last time the band decided not to go for the encore, but rather played the entire show in one piece. Not the first band to do so, but it's always a welcoming approach.
Closing with "I Miss the Misery" worked fine as well, because it gave the show different closing feel than the usual set closer, "Here's To Us".
I must admit that Halestorm is not a band that I'd listen to at home, but after seeing them live for a third time last night, I'm more sure than ever that I'll go see them live again. And then again.