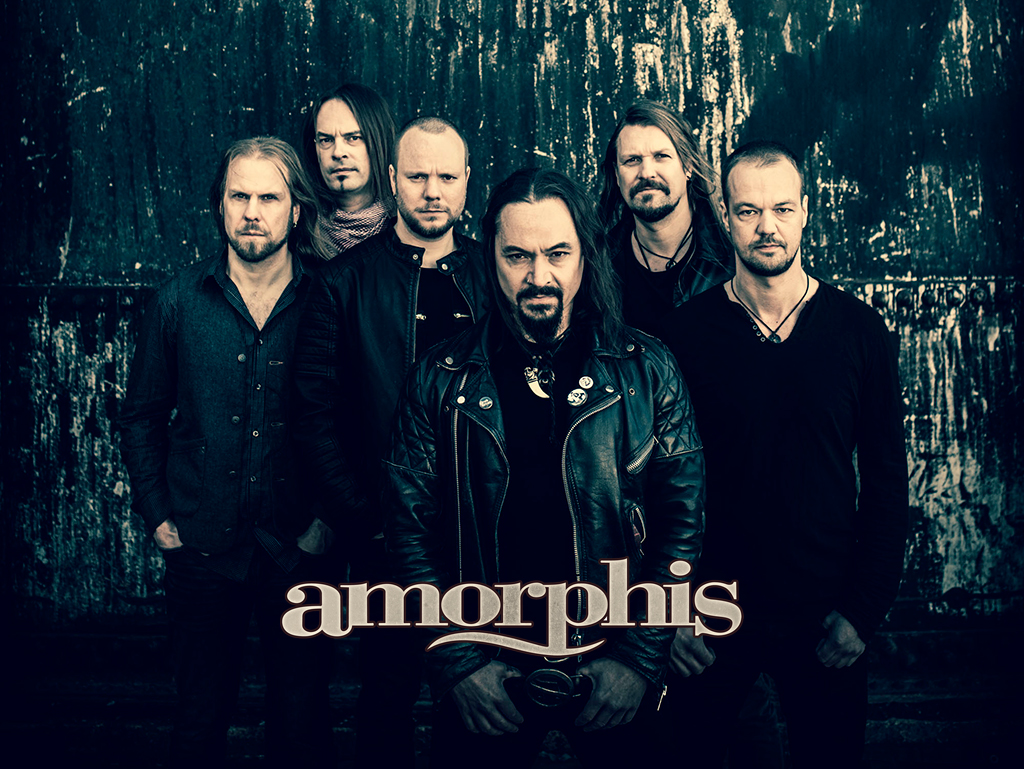 Amorphis, Voxhall 15th March 2016, Denmark
15th March 2016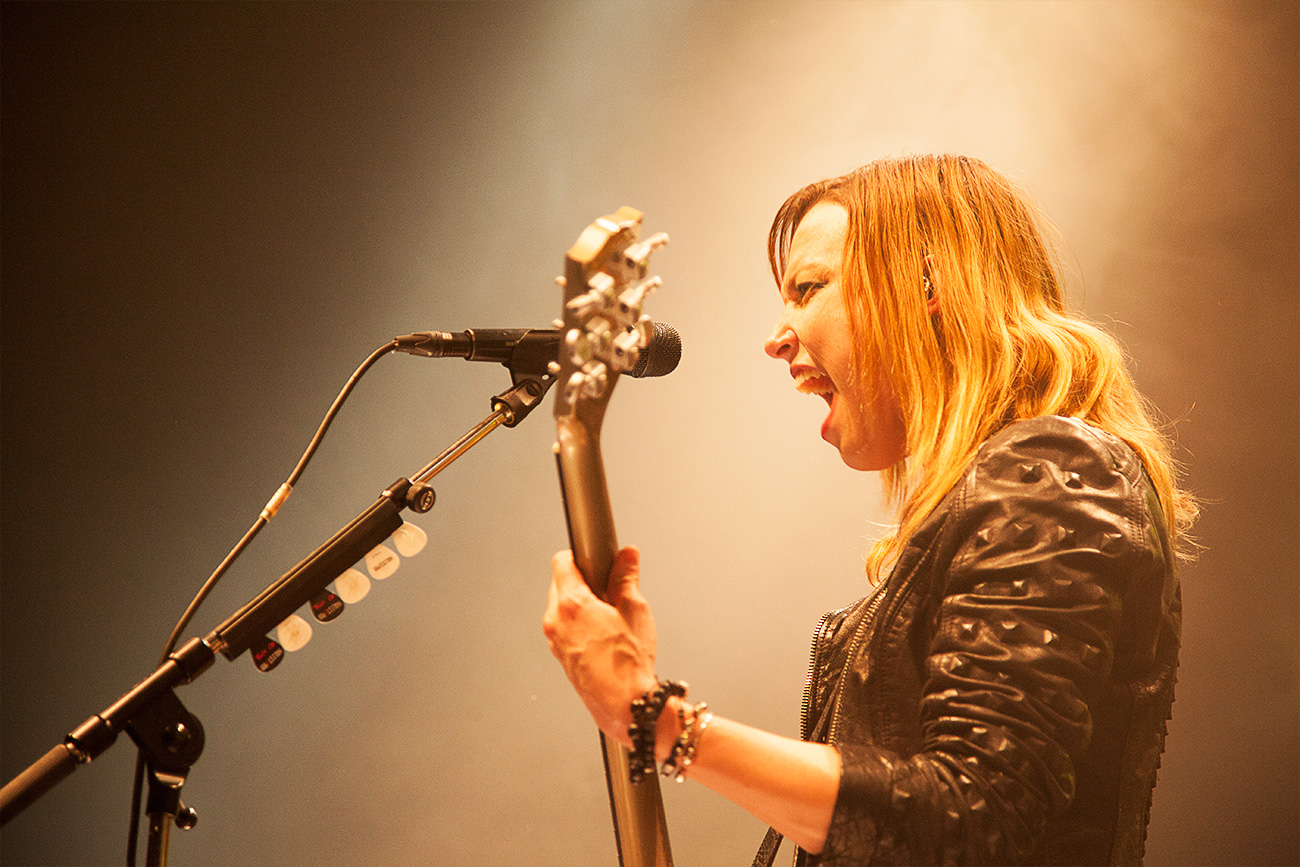 Halestorm, 8th June 2016, Amager Bio, Copenhagen, Denmark
9th June 2016
Chris Cornell, 13th May 2016, Musikkens Hus, Aalborg, Denmark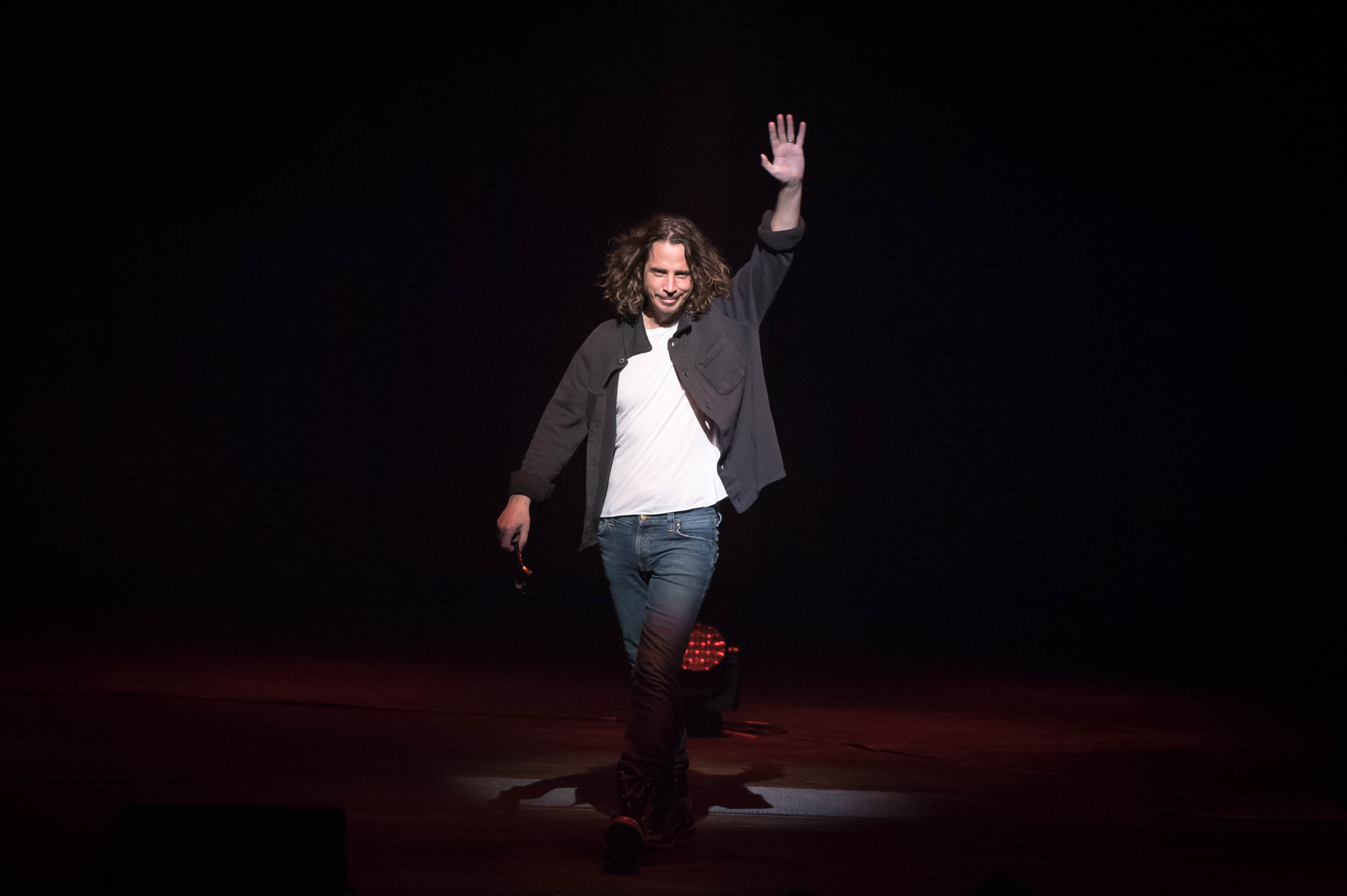 Chris Cornell, 13th May 2016, Musikkens Hus, Aalborg, Denmark
Photo: Rene Jeppesen, House of Music
One of the grunge rock era's absolute heavyweights visited Denmark recently. Chris Cornell is mainly known as the lead singer of the Seattle rock band Soundgarden, a band who helped to define the genre grunge. Thus, everyone who's been a child of the 90s and fan of a grunge genre should be familiar with his name! He delivered one very good performance in Aalborg and two sold-out shows in Copenhagen.
The concert at Musikkens Hus (House of Music), Aalborg is actually a replacement for an earlier (April) concert which was canceled due to illness. The location for this concert was a very fine Musikkens Hus which is not exactly a place one would connect to the genre and background Cornell is known to come from. The setting was nice and app. 1100 people in all ages attended the show of a man and a legend, who was a great source of inspiration for me and many people of my generation. Now he's playing acoustic solo concerts in support of his fifth solo project entitled Higher Truth. It was his first time in Aalborg, but not the first time in Denmark, of which he shared some nice stories and memories of with the audience.
Above anything else, Chris Cornell is a superb song-writer and equally good story-teller. His interaction with the audience was great and one felt highly entertained during the two hours that the show lasted. Most of the songs performed this hot summer evening in Aalborg were from his aforementioned Higher Truth album. An album that differs in style from almost everything you ever heard with Soundgarden. It gives Mr. Cornell the opportunity to meet and interact with the audience in a new and different way, since the whole album is build around acoustic guitar combined with mandolin and cello. It seems like this 51-year old American is going back in time while exploring American folk & rock heritage where most of the songs are stylistically awesome and somehow addictive.
To begin with, I was skeptical and anxious to see how Cornell without a band, without any support, would handle such a demanding set. Therefore, it is a great relief that Cornell already from the opening track shows that he actually can turn a good song together as a solo artist. During the show I begun to relax more and more, and at the very end of the gig all my initial speculations felt to ground.
His delivery was convincing, mature and sophisticated. Alone his stage presence is convincing being a pure 'Neil Young style', wearing lumberjack shirt, ripped jeans and hiking boots.
Apart of the songs from his own catalogue, Cornell also played a few songs that has ment a lot to him during the years. Bob Dylan's "The Times They Are A-Changing", John Lennon's "Imagine", Prince's "Nothing Compares To You", Audioslave's "Rusty Cage" and obviously Soundgarden's trademark classic "Black Hole Sun" are just a few of those worth mention. Apart from these covers Cornell also played some of his solo-career' best songs, namely "Can Not Change Me", "Moon Child" (which was originally only to be found on the album's Japanese edition), "Before We Disappear" (prior to its performance he shared a story of his life and how we should appreciate people we love) and also his personal favorite written to his wife "Josephine" which was a very touching and emotional song. In-between those songs Chris shared some stories and anecdotes with the audience in the best singer-songwriter style.
With tonight's performance in Aalborg, Chris Cornell once again proved that he's one of his generation best narratives/story tellers, entertainments and troubadours. This evening he was armed with both a surprisingly varied play, both plectrum and fingerpicking, and partly with his big voice that prevailed convincing many times during the nearly two-hour session. It was an intense meeting with luminous artist, who jumped from peak to peak.
* My sincere thanks and appreciation goes to Helle Hareskov Hvidbjerg & people from Musikkens Hus as well as the main man himself Chris Cornell for making it a night to remember!