Lamb Of God, 21th June 2019, Helviti, Copenhell Festival, Copenhagen, Denmark
22nd June 2019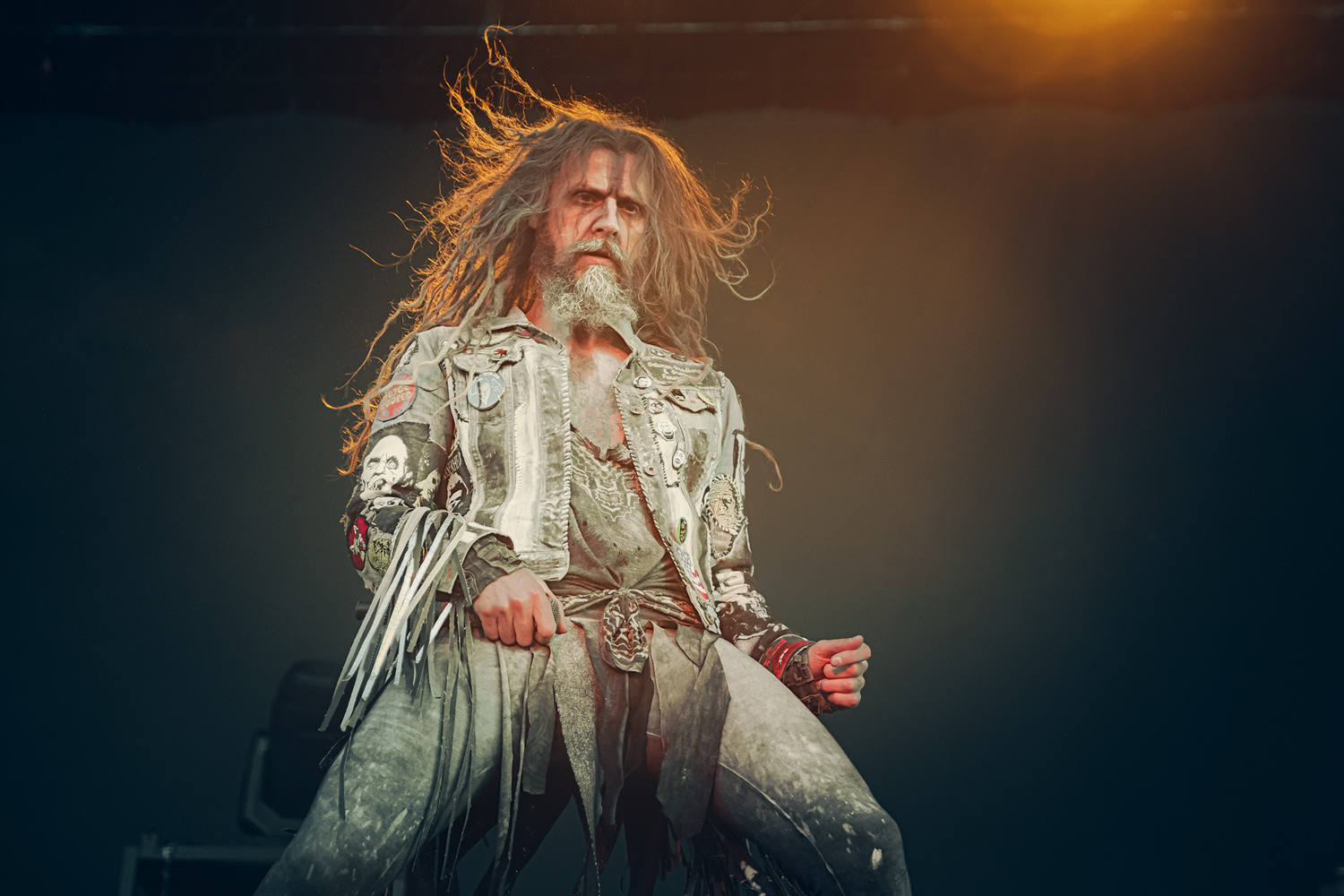 Rob Zombie, 22nd June 2019, Helviti, Copenhell Festival, Copenhagen, Denmark
22nd June 2019
Clutch, 21th June 2019, Hades, Copenhell Festival, Copenhagen, Denmark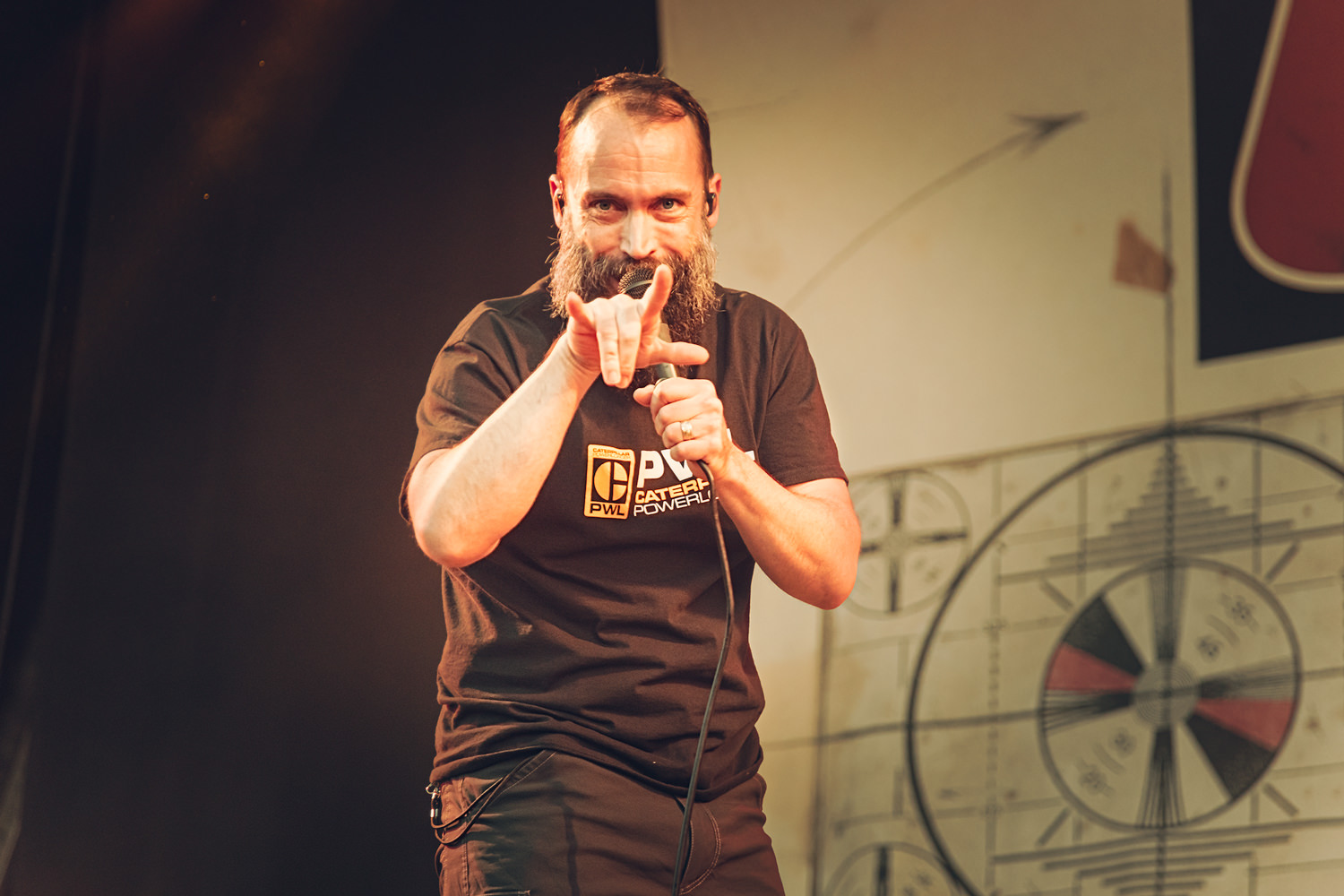 Clutch, 21th June 2019, Hades, Copenhell Festival, Copenhagen, Denmark
Lamb Of God, 21th June 2019, Helviti, Copenhell Festival, Copenhagen, Denmark
Photo: Goran Kljutic www.urbanmescalero.com
Some half a year since their sold-out gig at Vega in Copenhagen, the Maryland quintet was back in Danish capitol for their second appearance at Copenhell festival. The band is currently promoting their latest album Book of Bad Decisions and their previous gig proved that the songs from the new album work even better live then they do on the otherwise another very solid record by the band.
Clutch know how to start a good rock party and already by the time they took the stage to the notes of Chuck Brown's "We Need Money" the positive vibes were spreading like rings in water in front of the packed Helviti scene. Band took the stage in their typical down-to-earth and undramatic manner, and then just as nonchalantly they made the whole hell brake loose few notes into the opener "Ghoul Wrangler".
It was hard to see how in the world the otherwise outstanding live band would be able to follow Lamb Of God's display of power form few moments earlier, but Clutch were set to do their thing and they do it well.
It's unnecessary going on and on about this band's playing skills, but it needs to be mentioned that each band member did their part flawlessly creating massive energetic bomb that is as groovy as humanly possible.
This festival has never seen the circle pit so groovy. try to imagine hips all over the place … in a circle pit. With hundreds upon hundreds of shows under my belt and following Clutch live for almost two decades, I must say I've never witnessed such odd, yet life-affirming experience.
The setlist was adjusted to the festival setting with constant upbeat tunes, which meant that we didn't get to experience much of the band's diversity and mood that comes from playing the slower tunes. But that was a clever decision on band's behalf, because he limited time they had at this (nonetheless) heavy festival was best used playing the upbeat tunes which created such a massive party and an ocean of smiling faces in the crowd.
And just when you thought that things couldn't get any madder, the place simply exploded in boogie blast that is "Electric Worry". The band kept the momentum with "The Mob Goes Wild" and "Evil" before lifting the bar yet again when Lamb Of God's Randy Blythe joined in on vocals for "Passive Restraints".
We got a little taste of bands more nuanced side during the outstanding "In Walks Barbarella", before they closed this perfect rocks show with bombastic "Gimme the Keys".
Clutch always deliver, but this time around they might just have outdone themselves and in process, if possible, also outdone Lamb Of God.
SETLIST
Ghoul Wrangler
Noble Savage Clutch
The Face
Escape From the Prison Planet
How To Shake Hands
The Regulator
H.B. Is In Control
Electric Worry
The Mob Goes Wild
Evil
Passive Restraints
In Walks Barbarella
Gimme the Keys