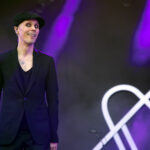 VV, 14th June 2023, Hades, Copenhell Festival, Denmark
15th June 2023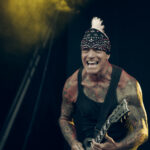 Sick Of It All, 14th June 2023, Hades, Copenhell Festival, Denmark
15th June 2023
Clutch, 14th June 2023, Helviti, Copenhell Festival, Denmark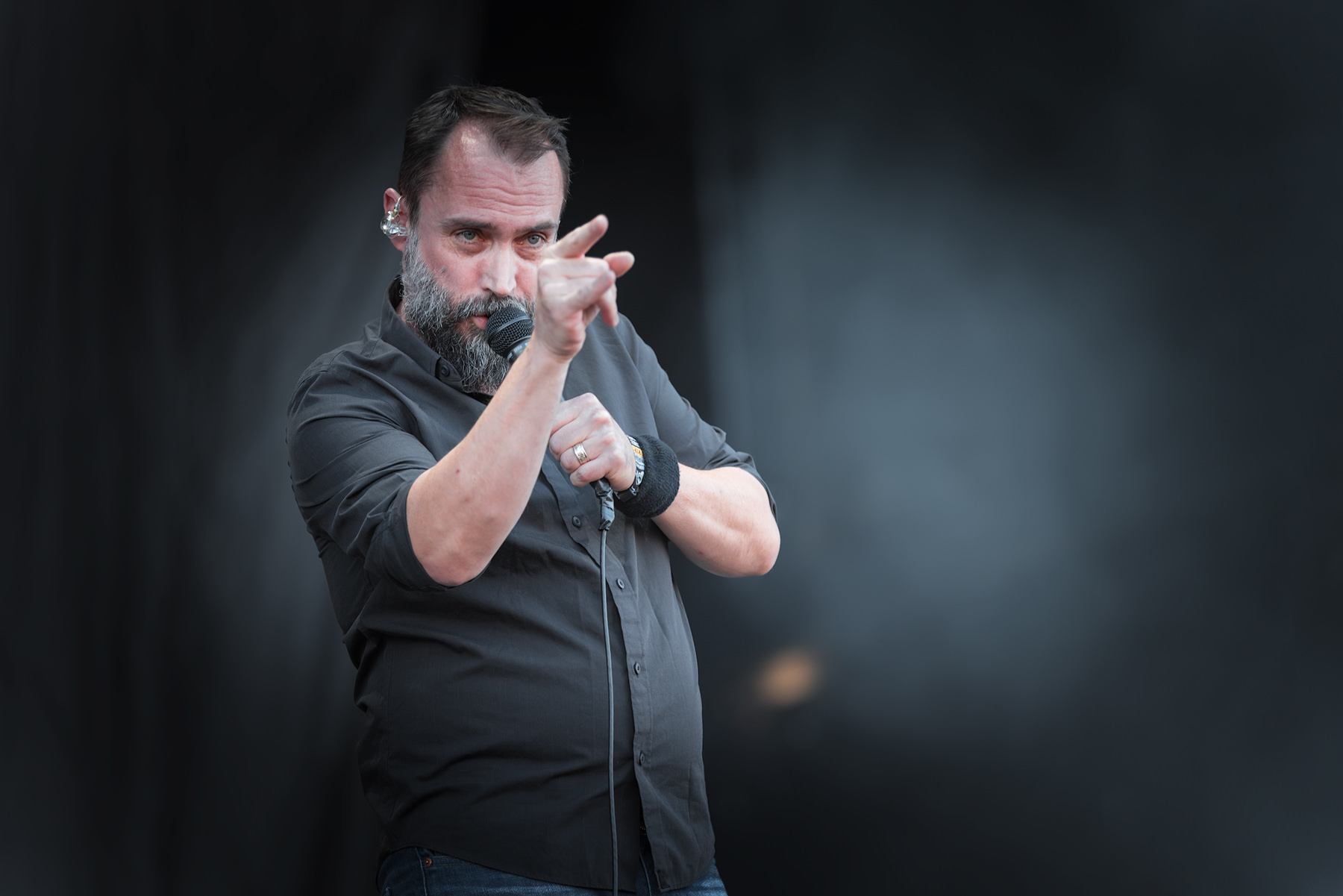 Clutch, 14th June 2023, Helviti, Copenhell Festival, Denmark
Clutch, 14th June 2023, Helviti, Copenhell Festival, Denmark
Photo: Goran Kljutic www.urbanmescalero.com
This year Clutch is marking three decades since the release of their debut album and the Maryland quartet is a frequent guest is Denmark and indeed Copenhell festival. This year marks their third appearance at the festival and their first on the main stage, which they had pleasure of opening of the first day of the festival.
In course of their career, Clutch have managed to maintain a high quality to just about all of their 13 releases, becoming one of the strongest live acts in the genre and all that while maintaining the same four band members. Today, however band's bassist Dan Maines was not present due to family emergency. Filling in for him, with some 24-hour notice is Fu Manchu's bassist Brad Davis and if you are familiar with his band, then you know that not only is he a man who can do Maines justice, but as his playing and stage presence makes him fit up there on the stage as well.
But even for band like Clutch playing first time on the main stage on the opening day at 4 PM can be quite a task. But if anyone can pull it off, it's them, right? Well, the short answer is yes, even hell yes. But that being said it's easier for them to get the place going and get the most out of their music when playing somewhat smaller stages.
Clutch did when they do so well, deliver that big swagger bluesy rock, which despite not having too many big hooks and memorable melodies, simply works so bloody well live. There is energy to the music and stellar performance from the band that is infectious and combined with Neil Fallon's down-to earth charisma and big-big voice it just makes it hard for the crowd not to be sucked in.
There is something extremely honourable and pure about this form of down to earth rock and down-to-earth band that fits live setting, even when it's set at 4 PM on the main stage. Clutch might not matched their previous performance at Copenhell, but they rose to the challenge and proved that there is just about no stage they can't fire-up by simply being Clutch.
"If you're gonna do it, take it to the stage" – indeed.
SETLIST:
Slaughter Beach
Crucial Velocity
Burning Beard
Earth Rocker
X-Ray Vision
Firebirds!
Mob Goes Wild
Profits Of Doom
D.C. Sound Attack!
Escape from the Prison Planet
Pure Rock Fury
Electric Worry
The Face