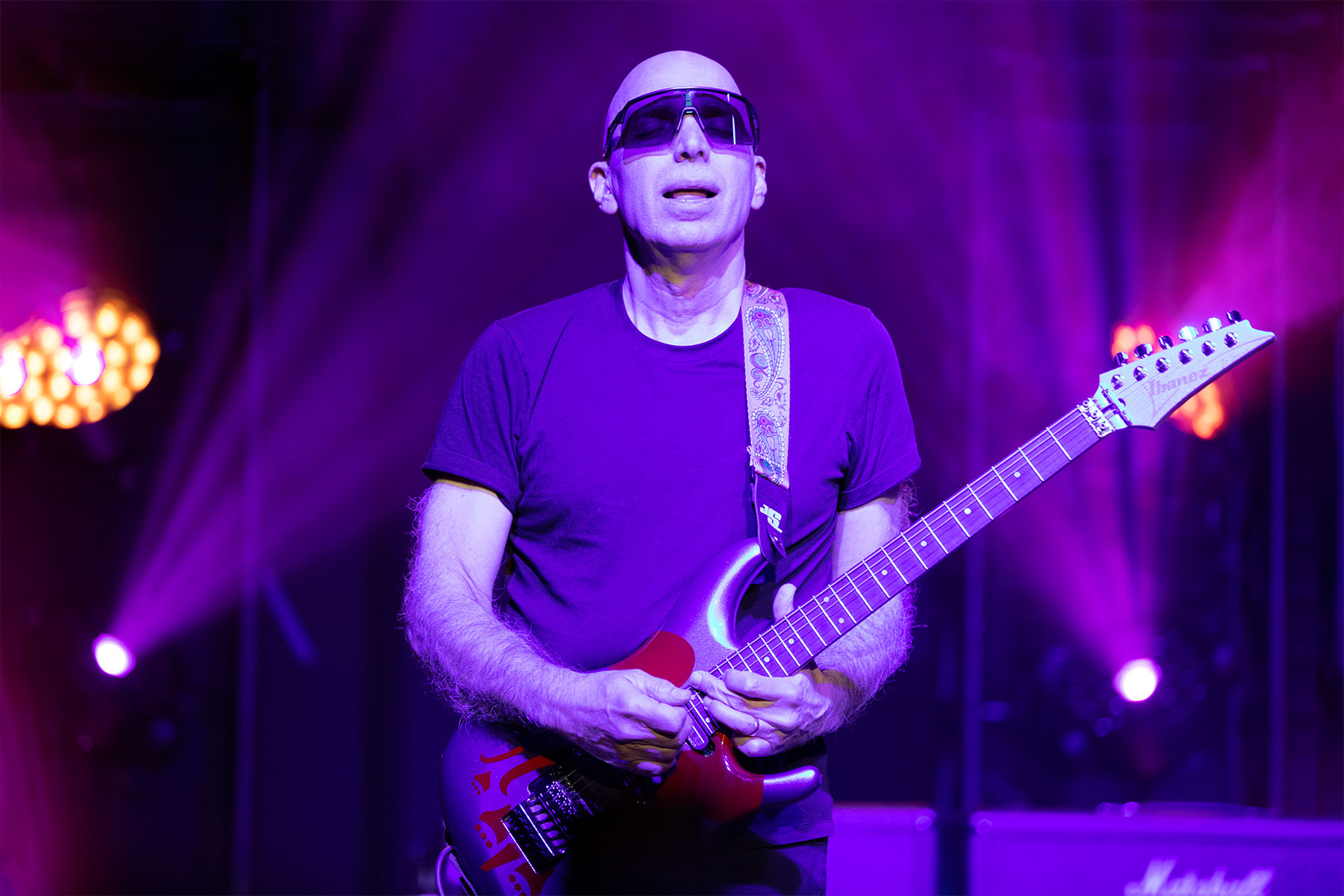 Joe Satriani, 2nd April 2023, Viften, Copenhagen, Denmark
3rd April 2023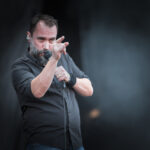 Clutch, 14th June 2023, Helviti, Copenhell Festival, Denmark
15th June 2023
VV, 14th June 2023, Hades, Copenhell Festival, Denmark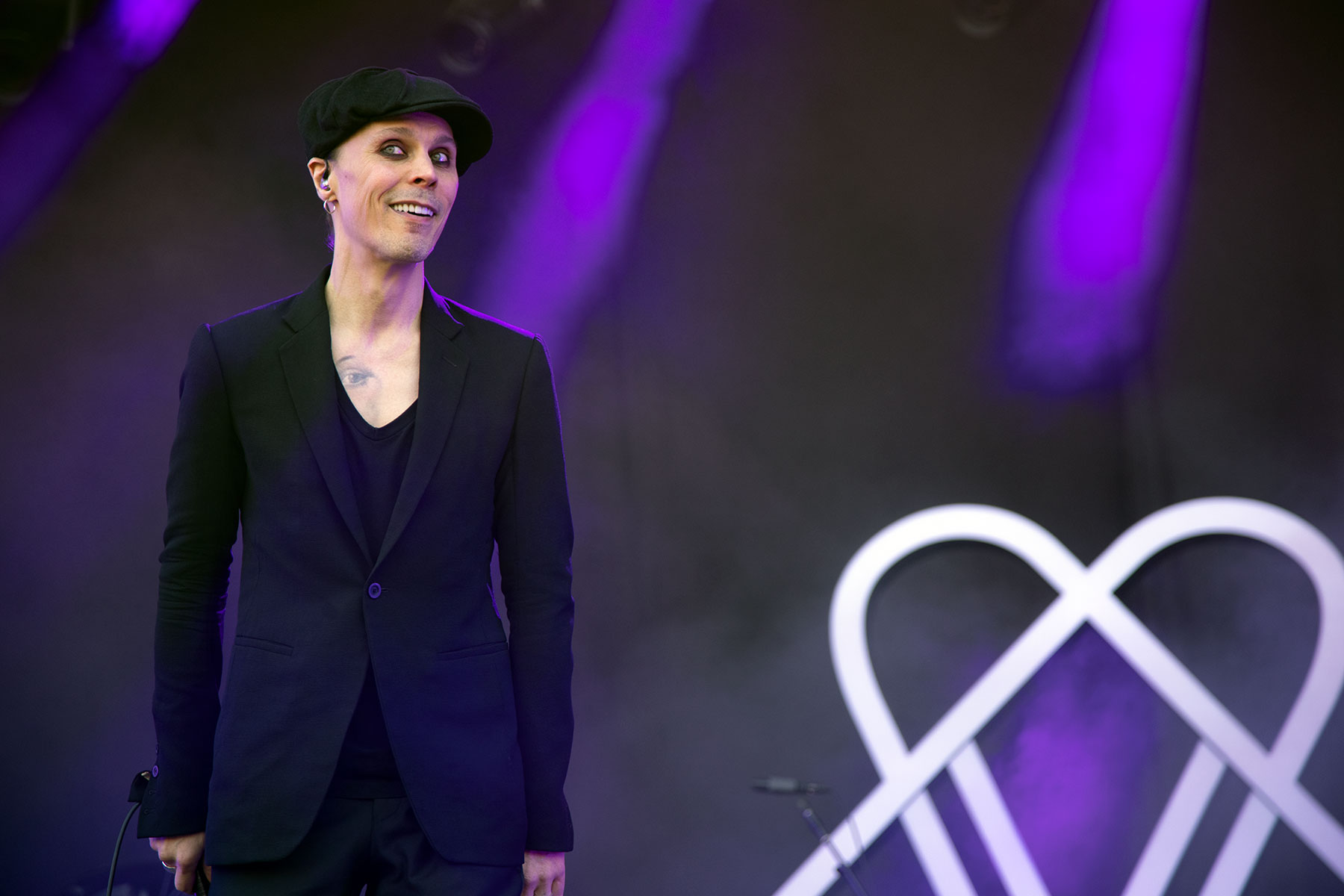 VV, 14th June 2023, Hades, Copenhell Festival, Denmark
VV, 14th June 2023, Hades, Copenhell Festival, Denmark
Photo: Zoran www.sonic-shot.com
Couple of decades ago Finnish gothic rock band HIM was on everyone's lips and while success has been declining for years the band kept going until 2017 then they call it quits. VV is a solo project by HIM's singer Ville Valo, even thou it might not be all that different form the band itself. Just look at the logo – it's basically the same thing and same can be said about music from his solo debut, this year's Neon Noir.
VV was set to open Copenhell's second biggest stage Hades at 2 PM. Not much 'Neon Noir' about that, but nevertheless Valo and the band took the stage all dressed in black, of course and opened with "Echolocate Your Love" from Neon Noir. From the start there were some issues with the sound, but those were fixed couple of songs in. What took much longer to fix was Valos voice and even then, he didn't seem to get firm grip on his performance. Apart from not hitting those notes clearly his performance lacked that warmth and intensity that made him such a pop-rock icon couple of decades ago.
New songs which are generally noticeably mellower than the average HIM material, did get a heavier edge to them because of the live energy and cranked up guitars, but it goes without saying that the songs that were received the best by the crowd were those HIM classics. And that's why VV basically followed each new song with a HIM song. And while that makes sense, in order to keep the audience interested, it also resulted in a rather uneven flow of the concert.
The backing band often looked like a male version of Robert Plant's backing band from those iconic videos, but truth be told, they did a good job, and they were one of the reasons that this show was decent. Valo didn't do much to try to communicate with the crowd, but rather relied on his charisma and stage presence. Add to that his very uneven performance and the result in not all that impressive.
But in moments when the voice worked well and the crooked smile and sparkle in the eyes all clicked in at the same time there were some glimpses of that magic that made Valo and HIM what they were and one would think – Måneskin, who?
First time Valo said anything to the crowd was before their last song of the day "'Saturnine Saturnalia'", which is perhaps a highlight of the Neon Noir album. Introduction to the song as well as its performance kind of summed up the concert well – lack of intensity, communication but also occasional glimpses of victorious glory.