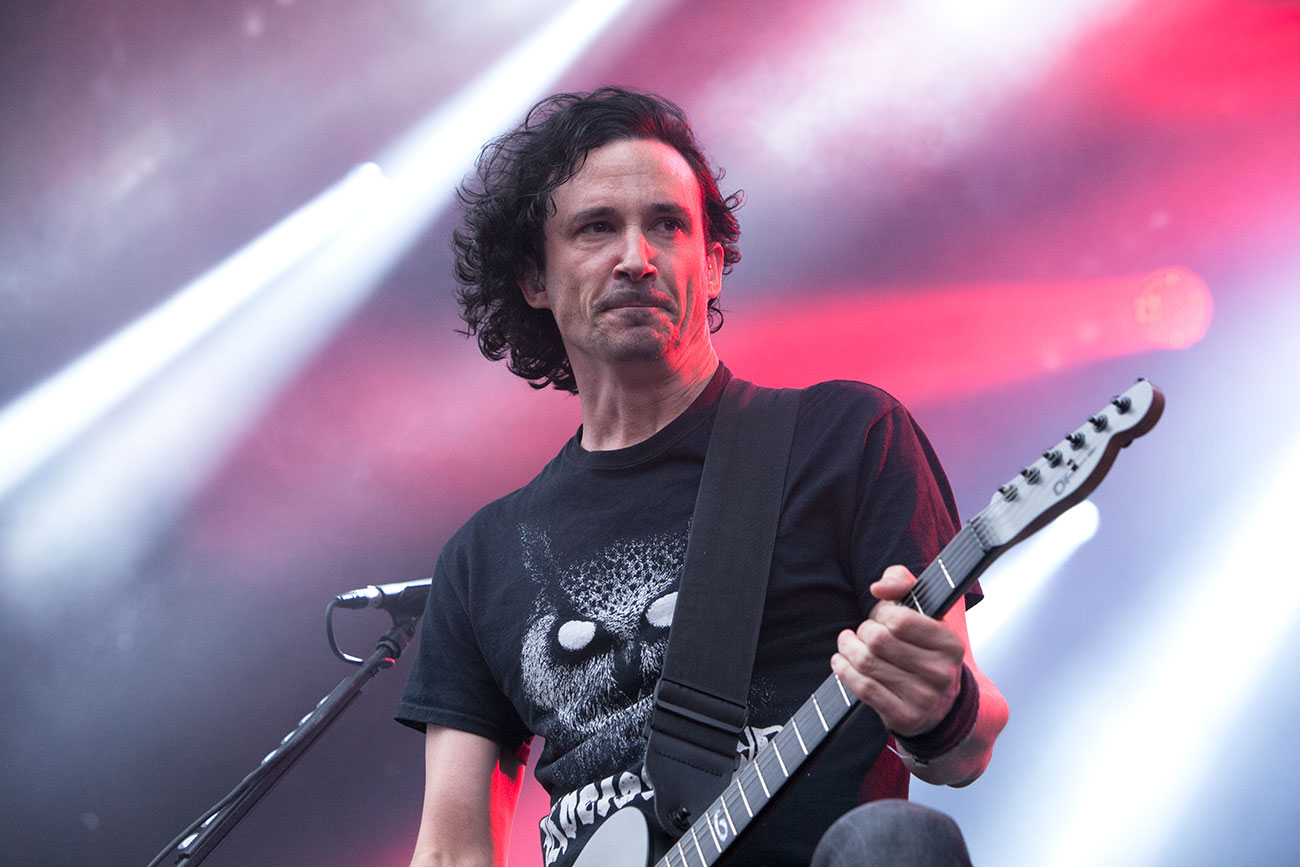 Gojira, 20th June 2015, Helviti: Copenhell Festival, Copenhagen, Denmark
23rd June 2015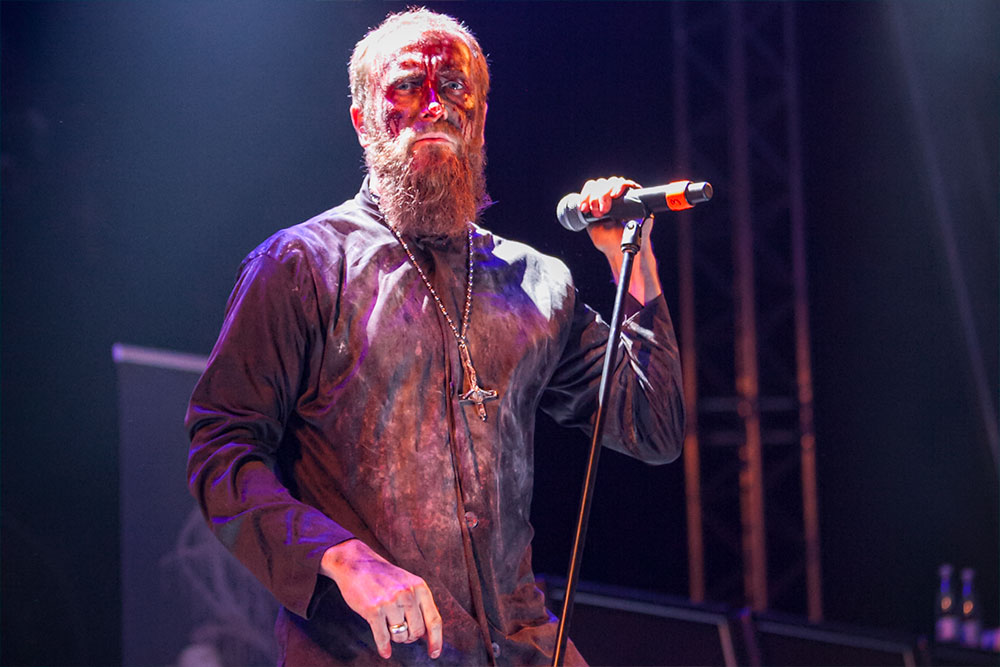 Bloodbath, 20th June 2015, Hades: Copenhell Festival, Copenhagen, Denmark
23rd June 2015
Turbonegro, 20th June 2015, Hades: Copenhell Festival, Copenhagen, Denmark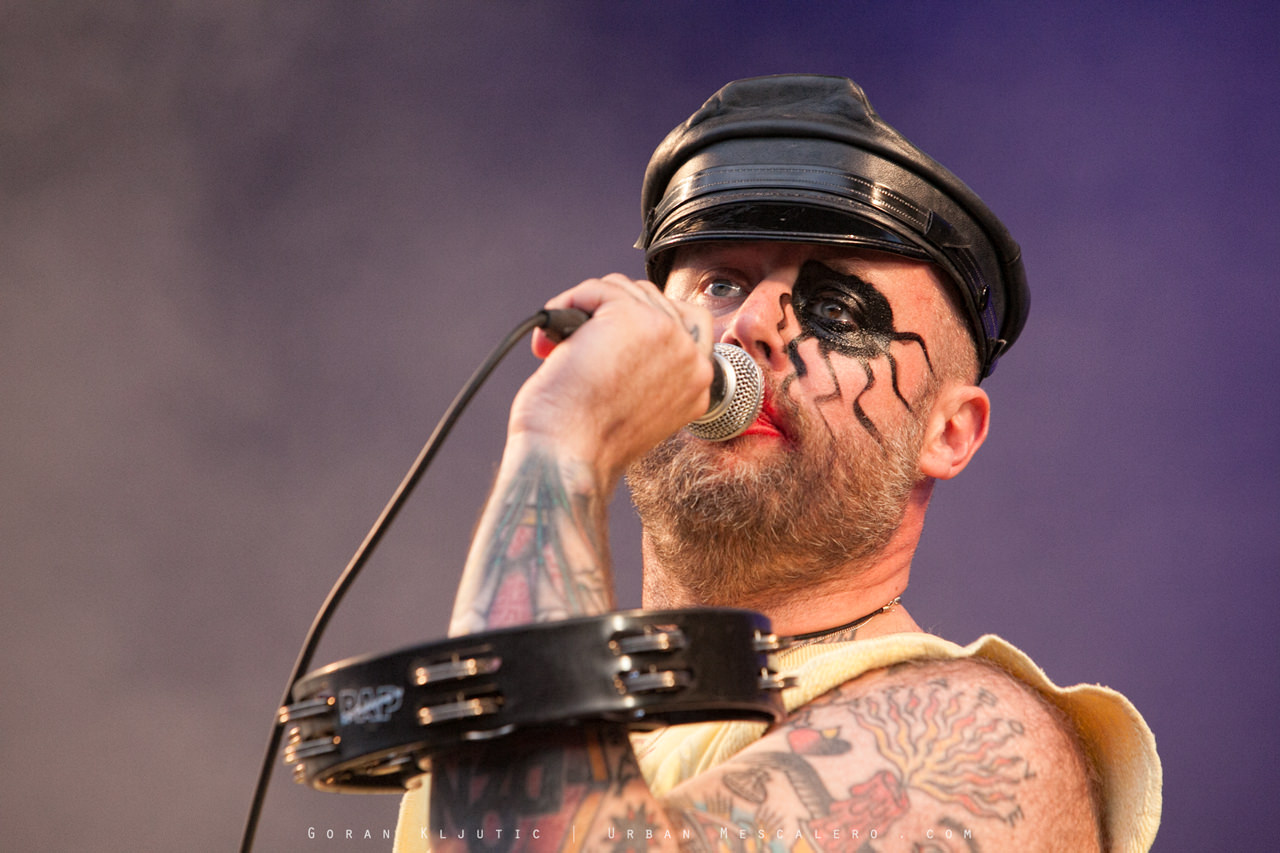 Turbonegro, 20th June 2015, Hades: Copenhell Festival, Copenhagen, Denmark
Photo: Urban Mescalero Photography www.urbanmescalero.com
It almost feels like they are any audience's darlings. Well at least by the time they are done playing. Norwegian rockers from Turbonegro are in many ways just another straightforward rock band, with that rock-is-fun-attitude.
Judging from their Copenhell performance they are not about to slow down on any of the parameters that made them famous around the world. They are still rocking and placed in the middle of a heavy metal festival they actually rocked more then you'd expect, based on their music. But big part of Turbonegro is their colourful approach to live performance. Over the top outfits are perhaps even surpassed by the bands stage presence and in-between songs dialogue. As if the does of lave in their lyrics wasn't enough.
But it's all part of being at the Turbonegro show and for the most part it works well. Band's simple rock songs are made for playing live and for the most part it's easy to follow and participate, even if you don't know their music – little bit of head banging, horns in the air and a sing-along chorus that you can pick up on after 5 seconds. I mean it's not that difficult: "Ooooohhhh ooooooohhh, I got erection, Ooooohhhh ooooooohhh, I got erection,".
The band did what they do so well and they delivered a fun hour long gig that in some ways served as a fun (but important) breather in-between all the rather serious gigs that do dominate Copenhell. Despite the festival appeal, the whole Turbonegro thing, works even better in their headlining venue gigs.