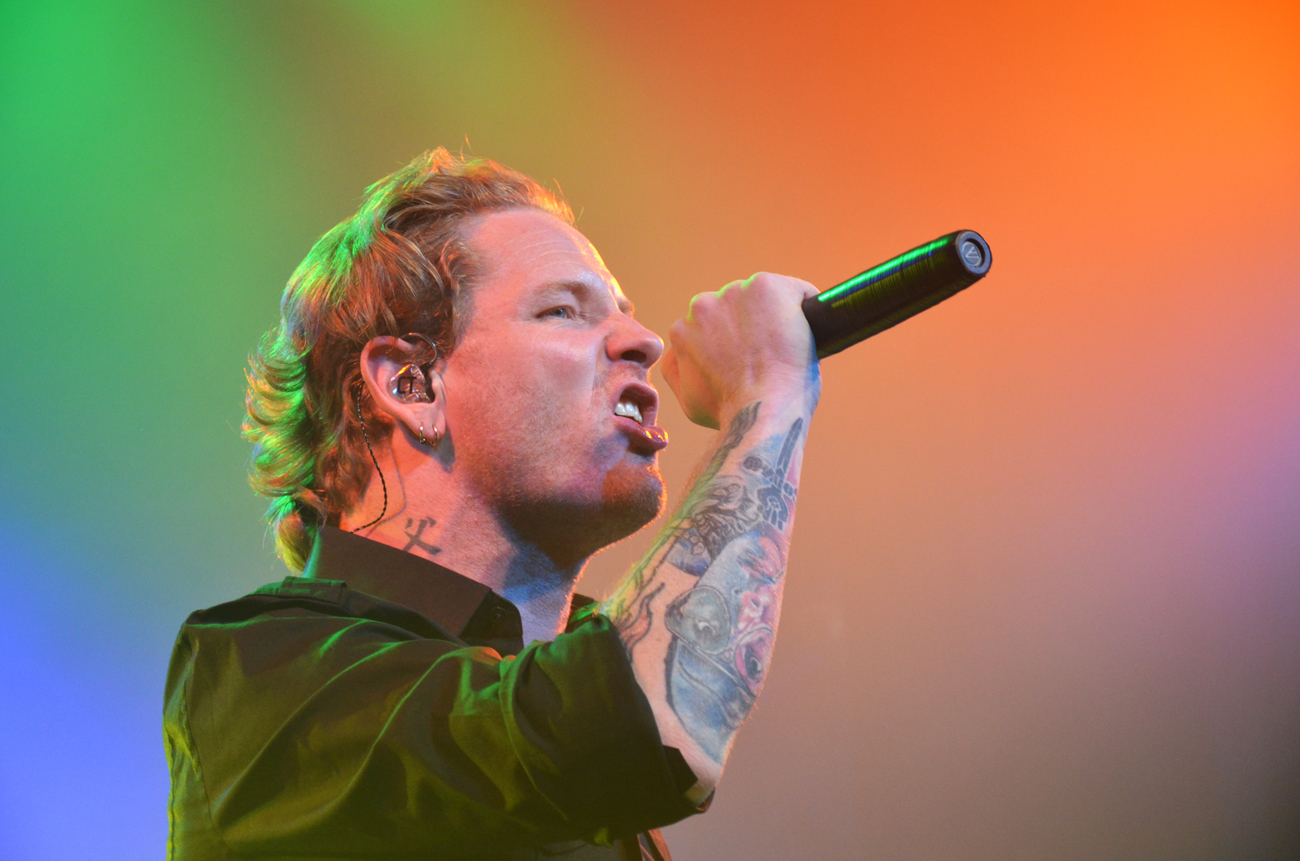 Stone Sour, December 17th 2012, Store Vega, Copenhagen, Denmark
18th December 2012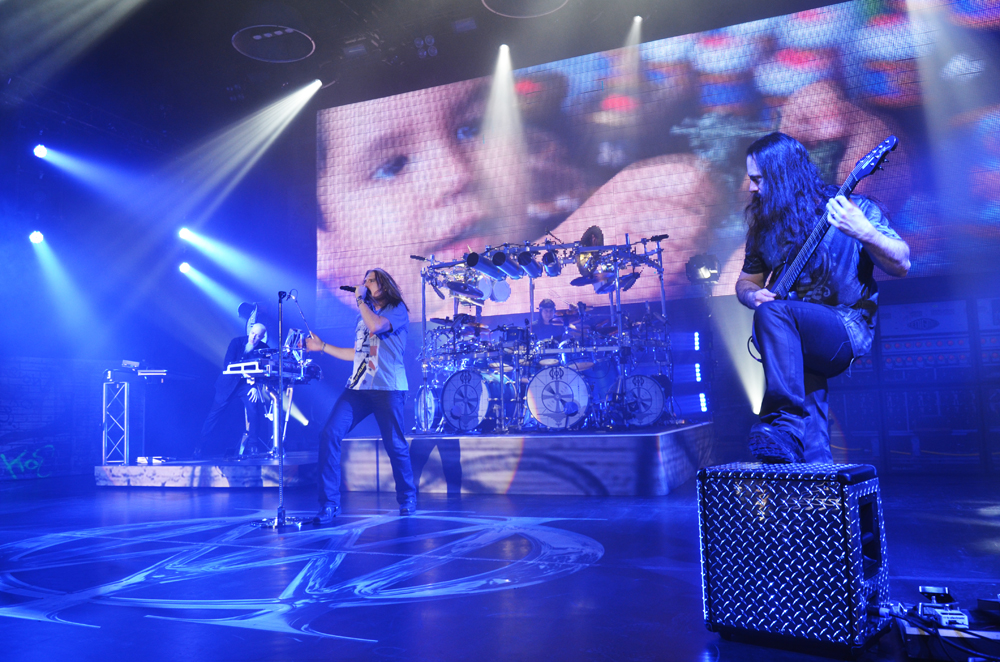 Dream Theater, 20thFebruary 2014, Falkoner Salen, Copenhagen, Denmark
21st February 2014
Alice In Chains, 15th June 2013, Helvíti, Copenhell Festival, Copenhagen, Denmark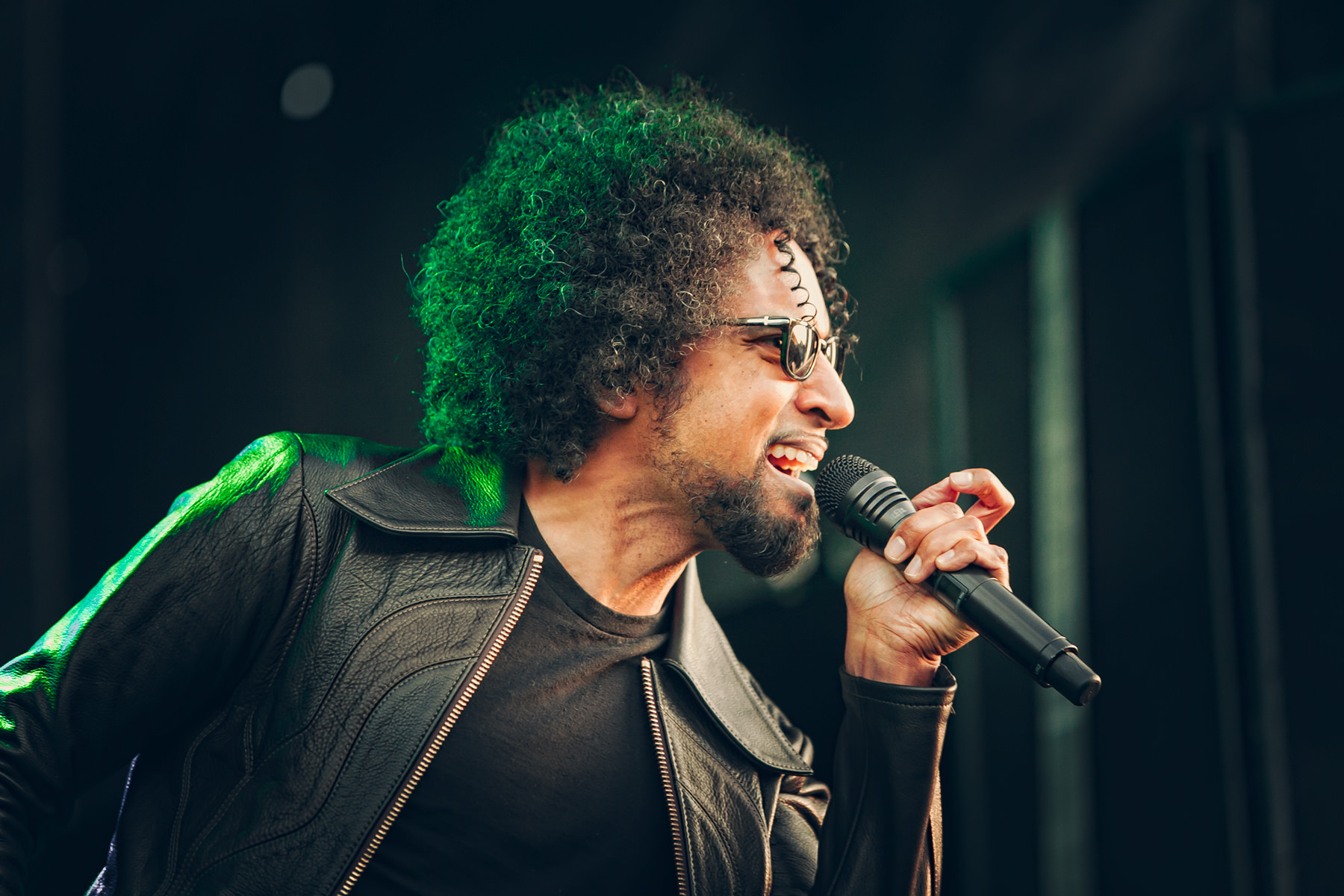 Alice In Chains, 15th June 2013, Helvíti, Copenhell Festival, Copenhagen, Denmark
Photo: Goran Kljutic www.urbanmesclero.com

Alice In Chains were together with Soundgarden some of the first Seattle bands that made an significant impact on the musical scene before the whole Grunge-thing kicked in. After three brilliant genre-defining albums their carrier stopped and the whole thing seemed forever buried away with passing of band's iconic singer Layne Staley, more than a decade ago.
Then well over a decade since the band's unofficial disbandment the band released their come-back album the very strong Black Gives way to Blue, but not before the toured the world and reconquered the reputation of a great live band and proved everyone that the new singer William DuVall is an admirable replacement for the unrepeatable Staley.
The band has just released another strong album The Devil Put Dinosaurs Here so the expectations for one of Copenhell's headliners were big.
They opened the show in best manner possible, with couple of Dirt classics "Them Bones" and "Dam That River". Talking about ton of brick right between the eyes. But they didn't stop there and followed that perfect opening-couple with perhaps just at heavy and tight "Again" and "Check My Brain".
It felt like a perfect time for one of the bands ballads, just to give people time to breathe, but they decided to play "Hollow", the first single from the new album, which despite its energy did slow things down a bit.
Alice In Chains have so many fantastic songs to choose from so that's never a concern, but the best aspect of this Copenhell performance was that the band came accord as eager and energetic.
And then the power went out right after the first line of "Stone".
For the next 20 minutes the band was wondering around the stage and backstage with smiles on their faces, but also tad of frustration. 20 minutes is long time, nonetheless when you are a band and can't do much else than wait. Fortunately they tried to entertain the audience and Jerry Cantrell even when town to the crowd to say hi, but there is only that much you can do in front of the audience, without microphone or instruments to your disposal.
And after what seemed like forever the band went on to play "Stone" which was somewhat messy and suffered under the cool-down effect of such a long break. But then the band came back strong and ended turning what smelled of disaster into a splendid finale in form of "Angry Chair", "Man in the Box", "Would?" and "Rooster".
Much like their carrier the band started of magnetically, than disappeared for what seemed like eternity and then they came back … came back strong.
SETLIST
01 – Them Bones
02 – Dam That River
03 – Again
04 – Check My Brain
05 – Hollow
06 – We Die Young
07 – Down in a Hole
08 – Acid Bubble
————-power outage———–
09 – Stone
10 – Angry Chair
11 – Man in the Box
12 – Would?
13 –Rooster