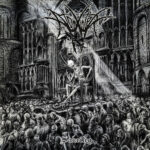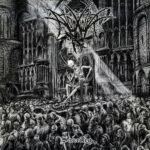 Atomwinter – Sakrileg
16th August 2023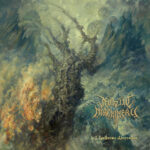 Neurotic Machinery – A Loathsome Aberration
21st August 2023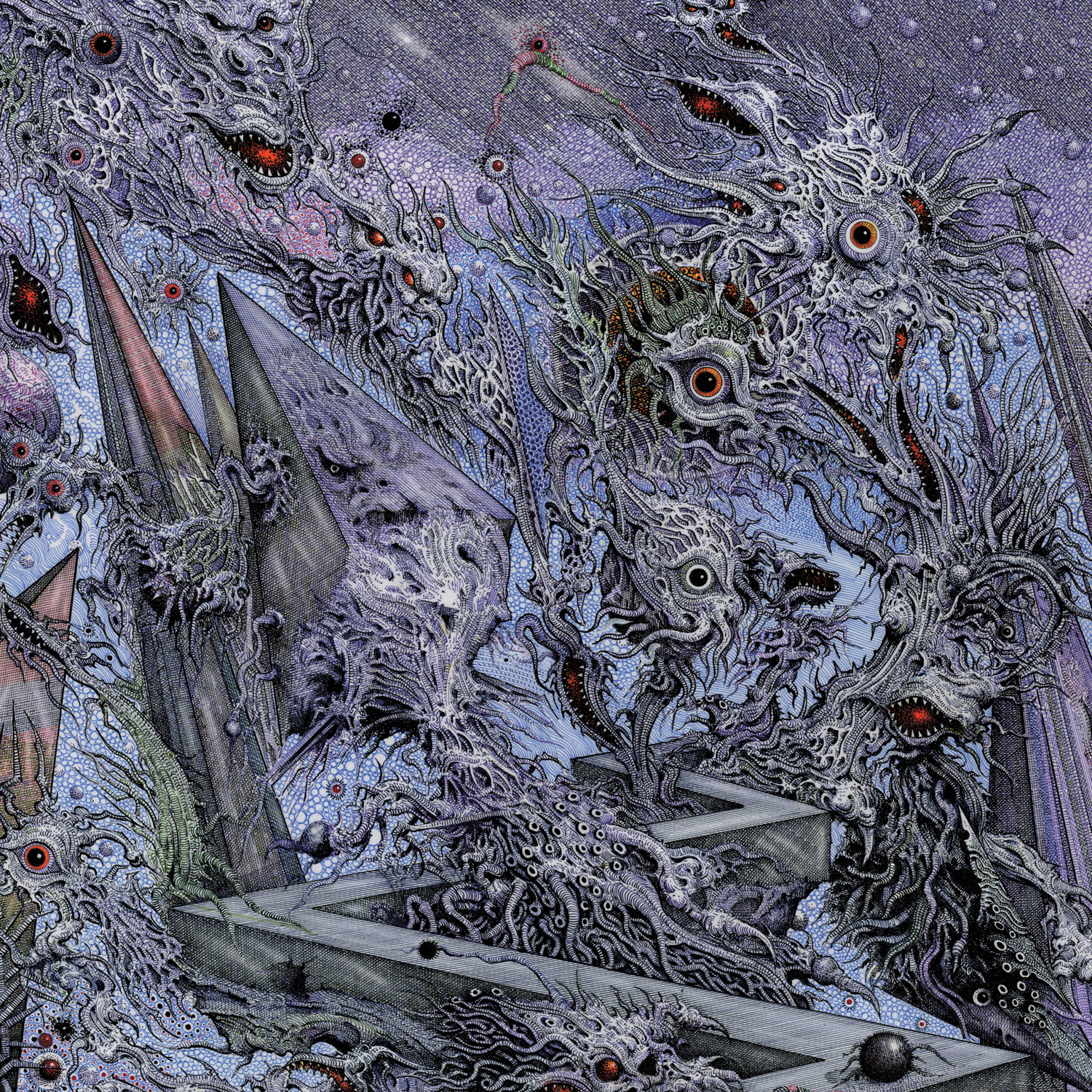 Label: Sure Shot Worx / Release Date: 17th February 2023
Ulthar is an american Blackened Death Metal trio, one that can celebrate its first decade as a band sometime next year. In the timespan they have released a grand total of six releases, one of which a Demo, one a Compilation album and the rest Full-lengths; Of these remaining four, two of them were released simultaneously early this year – Same band, same approach, but still different enough to warrant two separate releases (aside from the fact that each has a runtime to warrant a Full-length description in their own right).
This particular (hopefully not too) longwinded scribble revolves around the album Helionomicon which, unlike its counterpart, contains only a select few, but long tracks as opposed to the more traditional Death Metal setup of Anthronomicon (two tracks averaging at twenty minutes apiece compared to eight averaging around the five minute mark on its twin release).
Musically, the band has no qualms about admitting to beign very experimental within the Death Metal genre; Indeed, I described it as somewhat Blackened above, mostly due to the gritty undercurrents present throughout the growls that make up the vocal track but honestly, Avantgarde Death Metal would fit just as well, if not better as a description. As an example, the record label itself boasts that a no point does the twenty minutes long songs present on Helionomicon get tedious, a statement I will verify in a heartbeat – The tempo varies wildly (but does never drop to a crawl however), as does the level of distortion to best fit the ambience of the vocals and I even picked up on the occasional 'clean' guitar riff.
Mind you while it is certainly a wide span of Death Metal of display, it never ends up feeling schizophrenic, nor unhinged – Each of them consistently feels like a fully formed track, even if not quite like a coherent piece of storytelling (not a concept album, so each track seems to be its own standalone experience).
All in all, Helionomicon is an album I would, first and foremost, recommend to fans of the more experimental Death Metal genres (so definitely not aimed at fans of the 80's Death Metal scene such as myself) – So if you like bands such as Demilich, Infernal Coil and ZOM, I would reckon you are well off giving this one a spin (link below, courtesy of YouTube). With or without its twin.