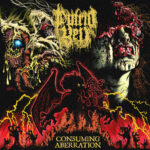 Putrid Yell – Consuming Aberration
15th August 2023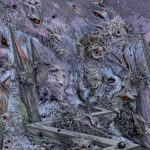 Ulthar – Helionomicon
16th August 2023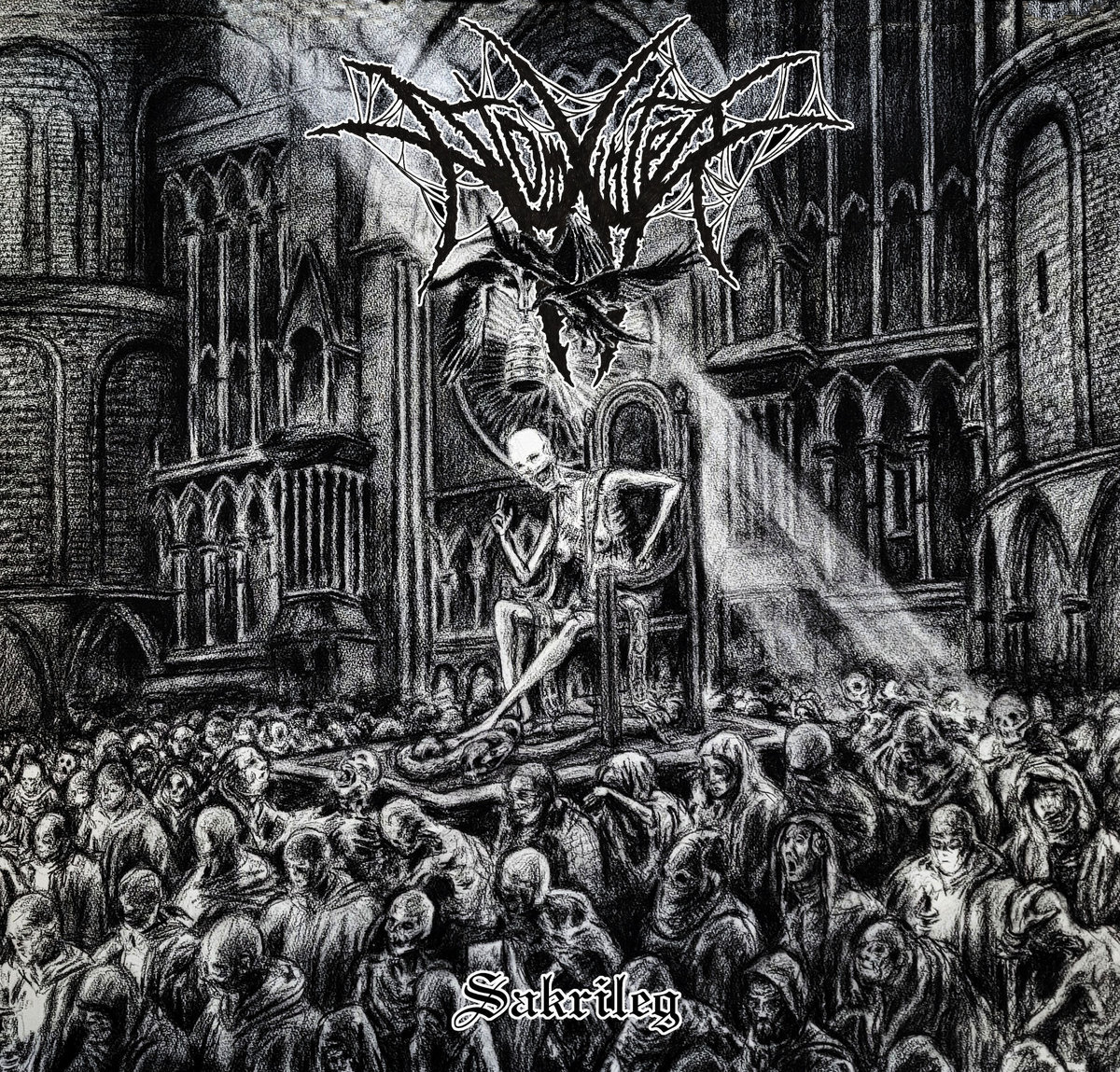 Label: Trollzorn Records/Sure Shot Worx / Release date: 10th February 2023
I must admit that this is my first encounter with veteran German death metal combo Atomwinter, despite having three albums under their belt since 2011. In the beginning of 2023 the band released their fourth full-length entitled Sakrileg (Sacrilege). It comes five years after the highly acclaimed predecessor Catacombs. This time also with a new vocalist, F. Bauer. Apart from a new vocalist, the band also consists of B. Grapp (guitars), M. Schulz (bass), P Walter (drums) and a guest musician G. Grapp (cello) on the "Intro", the opening short track on this record. According to the press material, this renewed line-up marks a new beginning to this band, being stronger than ever!
Now, let's see what Sakrileg has to offer. The album contains 10 ordinary track on the CD and a vinyl bonus track called "Sacred Scum". From the very first spin of Sakrileg it's clear that, with five years behind their backs since their previous full-length record, Atomwinter took that time to refine their massive songcraft like never before. Due to the short nature of the songs, and of the album, there is no moment whatsoever of dullness.
The album starts with the aforementioned short "Intro", an old-school cello-led atmospheric intro to this rather brutal and extreme record. After this intro we come straight into "Ov Flesh and Blood" (see official video below) "The Lungs Ov Hell" and "Brutal Scriptures", all three being pretty relentless songs where one can hear a perfect balance of savages blasts, alternating with D-Beat carnage, with a hint of nice melody and a few lumbering doom/death grooves. "Catatonic Pathway" is the next brutal track with this slightly more somber chorus and deep demonic vocals. It leads us to the next song, one called "The Dark Void" which shows the band can slow it down, with more varied sound. It definitely shows that the band isn't afraid to incorporate other elements. A self-titled "Sakrileg" is the following track, it has this 'catchy' chorus and cool build-up. "Cryptic Death" is the more straightforward thrash/death metal assault, but still very well written & with convincing delivery. "Until The Loss Ov God" has some classic chunky metal riffing, pounding snare drums and the lyrics with some pretty cool lines. The album ends with a grand climactic finale, while again pairing of solid death metal riffs, tempo laying drums and deep bass lines, in "Born Into Iron Coffins".
The sonic hellride is provided by sound-engineer Torsten Sauerbrey, and the result is the most brutal, and organic-feeling, production Atomwinter sould ever come up with.
To sum it up a bit further, Sakrileg is a quick, crisp and ferocious blast of aggressive metal that leaves no doubt that the band are playing at the top of their game. It's also is a very consistent album, with no weak tracks! Highly recommended for fans of Carcass, Asphyx, Bolt Thrower, Angelcorpse, God Dethroned and similar brutal acts.
More information on this particular release can be found here https://atomwinter.bandcamp.com/