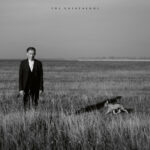 Thy Catafalque – Alföld
29th June 2023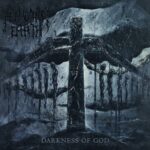 Heaving Earth – Darkness Of God
24th July 2023
The Night Eternal – Fatale
Label: Ván Records / Release date: 14th July 2023
The 2021 debut by German heavy metal outfit The Night Eternal came out in that pandemic vacuum, and it was one of those albums that really stood out in the somewhat clogged genre, without it really bringing anything innovative to the table. The classic heavy metal genre is still riding the revival wave, which means that there are piles and piles of bands releasing what some call retro metal. As such many of them don't bring much new to the table, but rather pay tribute to the genre which had its peak in 70's and 80's.
This has resulted in lots of extremely strong releases and even thou innovation might not be their focus, these bands, do often possess the hunger only young bands possess. That something which also characterized many of the band's from the original era of this brand of heavy metal. Those of them who are still active to this day have hard time matching that hunger of their early days. But their qualities have evolved pass that, which is the reason that the likes of Iron Maiden's and Judas Priest's these days rely less on that primal energy and more on creating music based on decades of experience. Something the new bands would have hard time resembling. It's course of time, perhaps.
And speaking of the energy and hunger of new bands, The Night Eternal truly possess those qualities, but even more importantly their main strength lies in the fact that they are so bloody good at writing strong songs.
On the sophomore release Fatale, musically the band continues down the same path set by their debut, meaning that this is a melodic classic heavy metal with no-frills-approach. What we have here are mid-tempo tunes which are driven by revolving doors of guitar hooks and topped by brilliant vocals performance by band's singer Ricardo Baum. He manages to deliver one memorable melody after another, and at the same time the extremely catchy quality of the melodies never comes across as tacky. And that despite the fact that even verses on most songs being hooks themselves. There is an emotional weight to melodies and performance, which together with song writing and guitar hooks results in an uplifting epic ride. And that goes for each and every track on this album. There is no slowing down or room for fillers. The only time the band provides a breather is during short interlude in form of gorgeous minute-and-a-half long instrumental "The Requiem", which basically serves as a intro for the album closer "Between The Worlds".
Sonically the band has created an album that is better balanced and rounded up than the debut, while at the same time not compromising the rawness and the aesthetics, which characterised it. The biggest improvement on the album are Baum's vocals, which like production are better balanced and just delivered in a more professional and consistent manner.
The renewed commercial interest in this form of metal has resulted in a true tsunami of new bands and releases. Many of them drowned in the massive competition, while other manage to stand out despite not revolutionizing the genre. Their strength lies in that genuine young-band straggling energy and hunger and even more importantly talent for creating music that is at its very gist just very well written. The Night Eternal is most certainly one of those bands. While their no-frills approach is one of its strengths as their career develops it would be interesting to experience the band expand their pallete. Not necessarily their approach, but developing their format with a ballad, an überfast tune and perhaps a true epic. Everything they've done so far suggest that they would pull it off eminently.