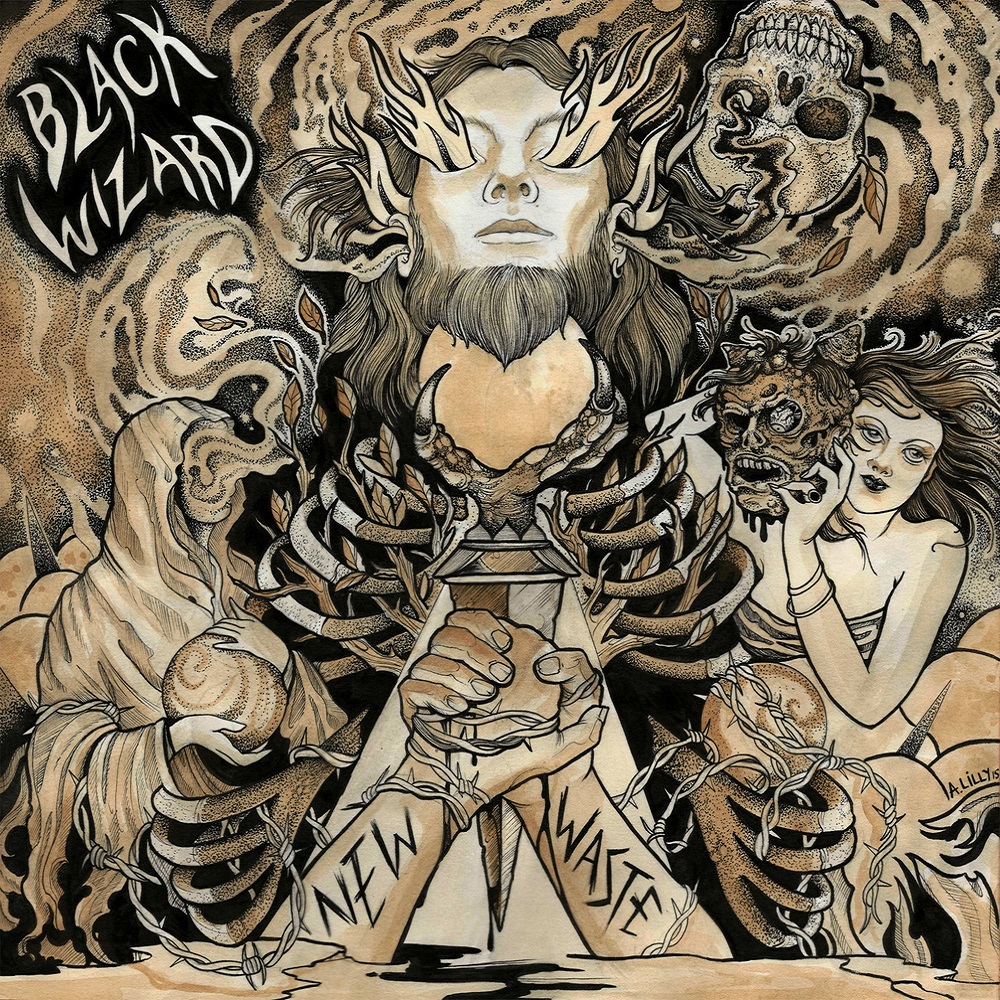 Black Wizard – New Waste
14th April 2016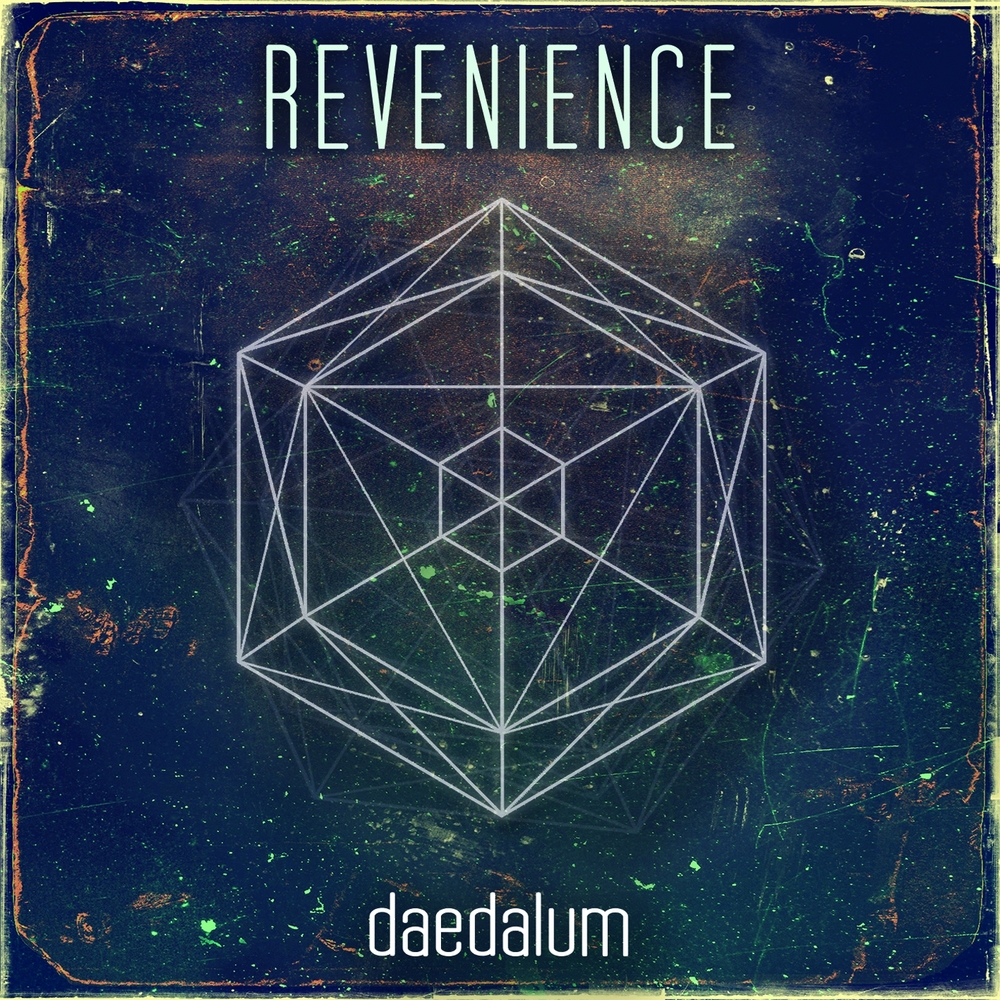 Revenience – Daedalum
18th April 2016
Pokerface – Divide and Rule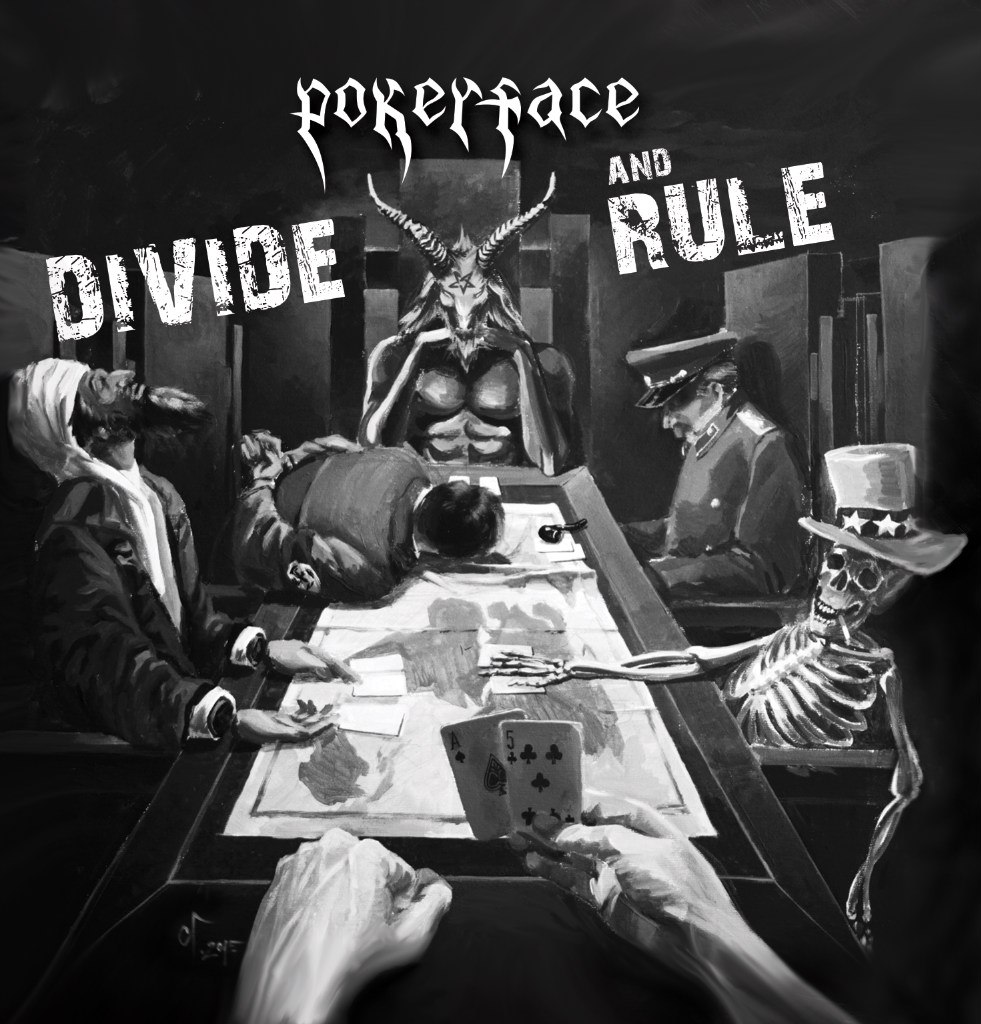 Label: Irond/Molot / Release date: September 2015
Pokerface (back in the 1980s, when I begun listening to metal, Pokerface would have been a great moniker for a metal band, but now, all I can think of is Lady Gaga) are not playing exactly the kind of music its name suggests. Meanwhile, Pokerface is a Russian-based and female-led underground Thrash metal quintet formed in Moscow in 2013.
Naturally, I didn't know what to expect from this band prior to listening of their new opus Divide and Rule. Although a quick look at the album cover reveals that we are dealing here with a deadly game of poker including a Devil, Hitler, Bin Laden, Stalin and a dead American president. Quite fascination, creative and innovative image when compared to many other covers for a metal album.
Divide and Rule comes as a follow-up to their highly-acclaimed 2014 debut EP entitled Terror. This new album contains 10 fast and aggressive tracks, beginning with a classic thrash opener "All Is Lie". It really sets the pace for the rest of the album and the following song "Kingdom Of Fate". "The Chessboard Killer" is the third track off the record, being another great track. "Shut Up!" is another awesome song worth of your attention as it has this constant flow of distortion and numerous breakdowns.
With Divine and Rule the band tries to reflect the reality of society through their lyrics and music. Apart from a decent production and very fascinating lyrical content I also very much enjoyed in a death-metal influenced vocals, delivered by the only lady in the band. Apart from those, drumming is intense, with numerous blast-beats and very 'old-school' reminiscent of an early Slayer. Riffs are mainly thrashy, chunky and yet classic.
The album clocks at app. 40 minutes, which is just about a perfect length for a thrash/speed metal record. It never really tends getting boring or repetitive, as the tension builds up throughout the record.
Esp. recommended for those info Sodom, Kreator, Destruction, (old) Sepultura, Megadeth, Testament, Slayer and similar mainly thrash/speed metal giants. I'm already looking forward to hear what they come up with next, as Pokerface have a lot more to say in near future.
For more info go to: www.pokerfacegroup.com