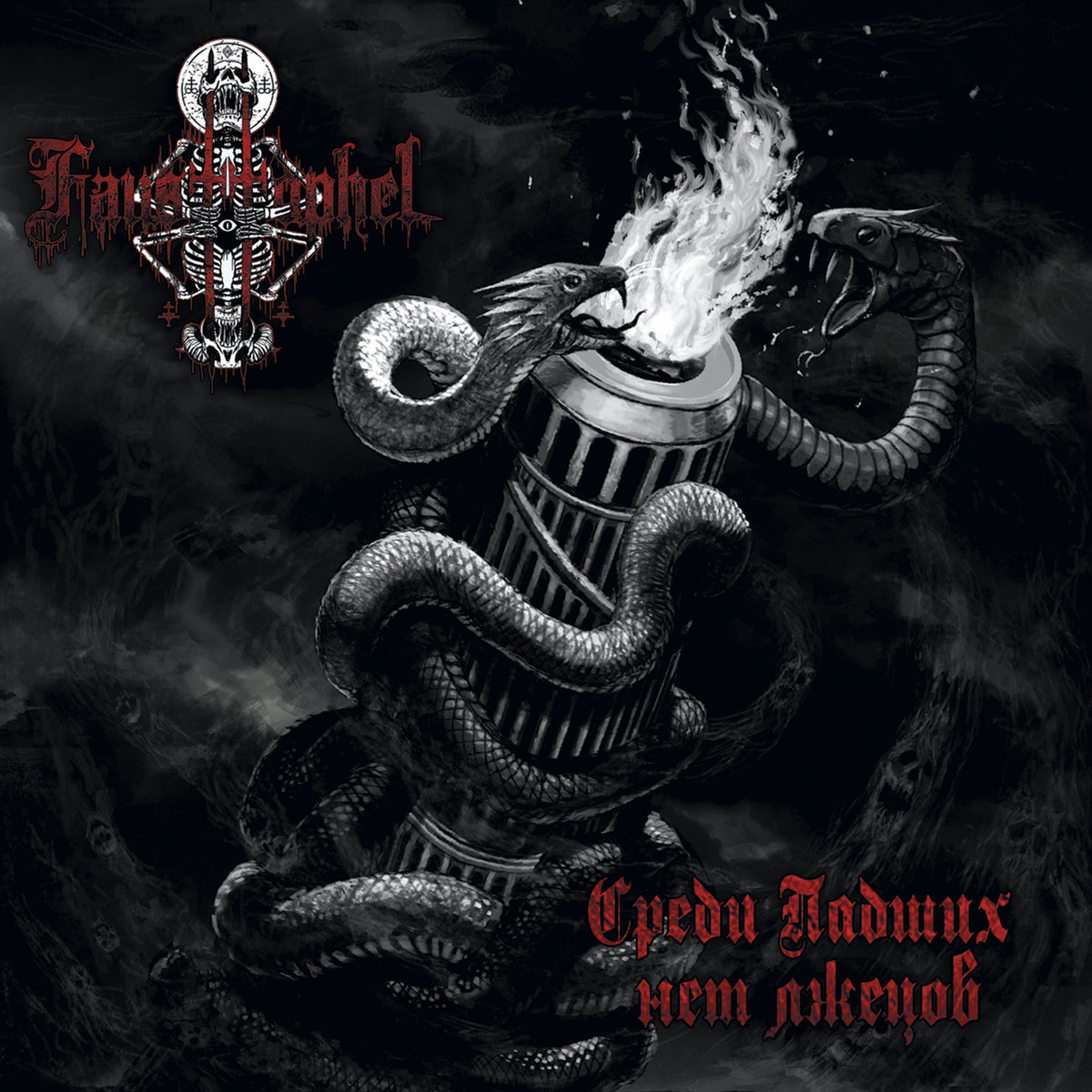 Fausttophel – No Liars Among The Fallen
13th October 2021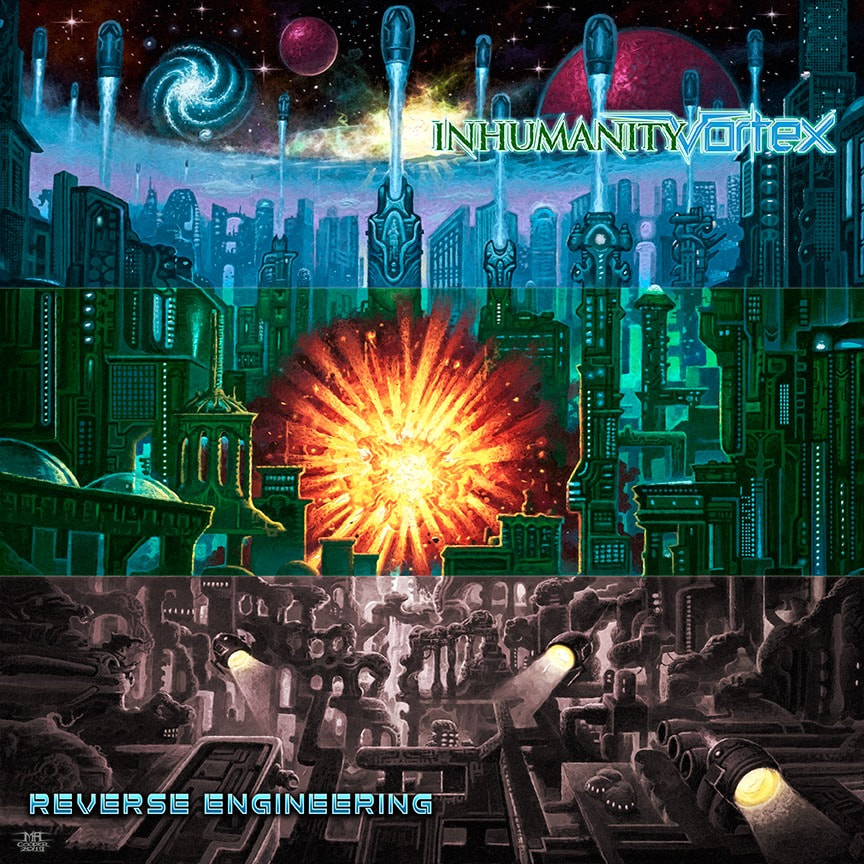 Inhumanity Vortex – Reverse Engineering
15th October 2021
Pazuzu – Oath Of Unholy Sacrilege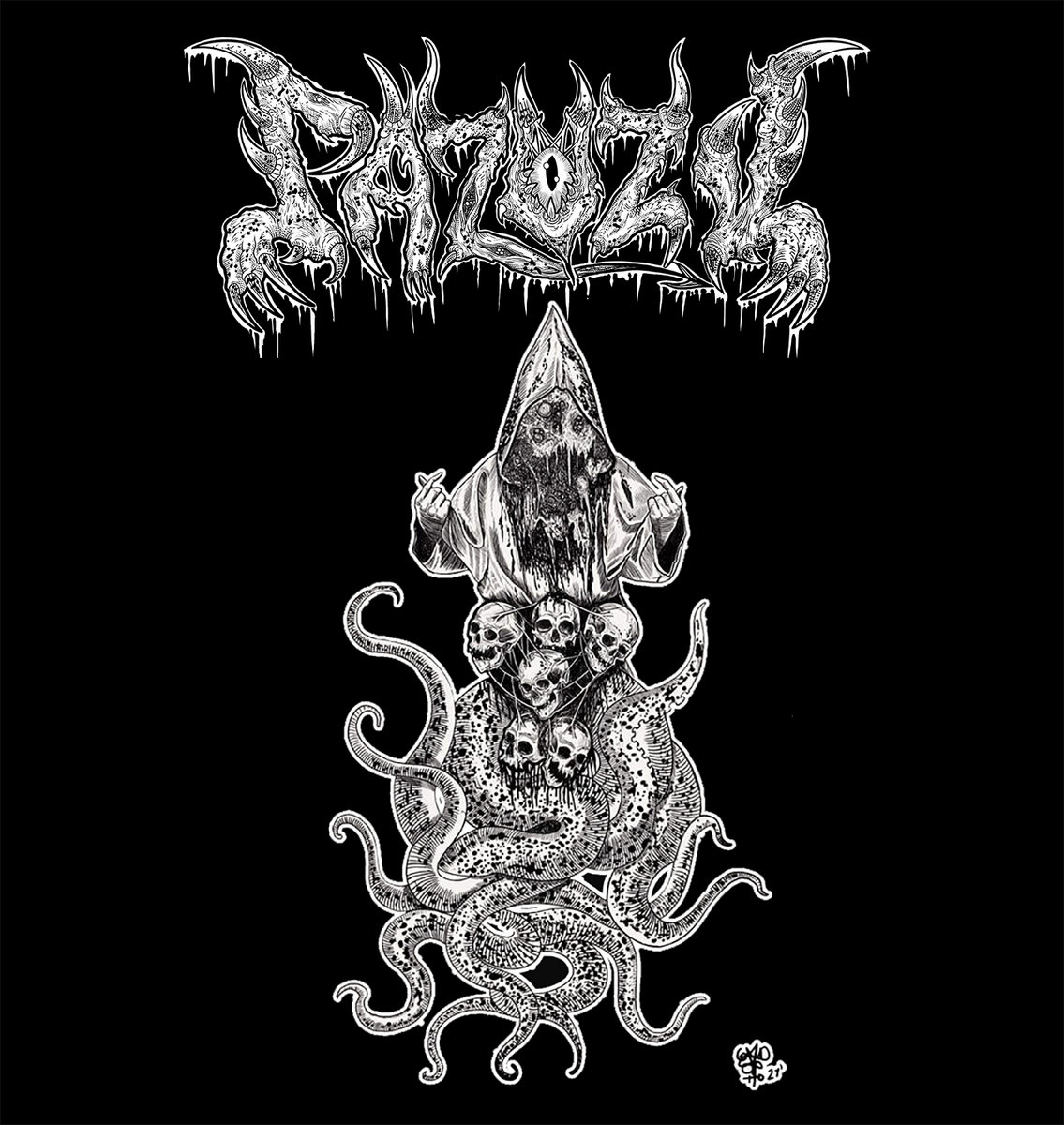 Label: Nihilistic Holocaust / Release date: 31st July 2021
Pazuzu hails from San José, Costa Rica. Judging by the cover artwork one can see that we are dealing here with a piece of unholy underground metal, released on a cassette by French label Nihilistic Holocaust.
A moniker for this particular tape is Oath of Unholy Sacrilege and it consists of six tracks and app. '3O minutes of raw, primal and decimating death metal with real influences of old morbid doom'!
I think one can hear even some elements of black metal filtered in. Anyway, this comes as a professionally produced silver tape, with large 12 pages booklet, and it is limited to 201 hand-numbered copies.
This tape is a kind of a compilation, as it includes all of the bands tracks from their various split EPs plus a bonus live cover of Nihilist's "Carnal Leftovers". Thus, the album features following tracks; "Entrapment in Gloom", "Calamity and Death", "Inhale… of Sins", "The Crawling Depths of Christendom and Abominations", "Ceremony of Inception (Part I)" and the aforementioned "Carnal Leftovers (Nihilist)".
Already the first track "Entrapment in Gloom" is enough to capture the musical universe of this quartet from Costa Rica. Voice is very deep, followed by this heavy drum rhythm and a very dark atmosphere. "Calamity and Death" is the title of the following track, being a bit different to the opener, with more doom metal parts in the mix. From third song "Inhale… of Sins" things get a bit muddier and with less powerful production, which is kind of understandable since we're dealing with the material recorded at different periods of time.
"The Crawling Depths of Christendom and Abominations" and "Ceremony of Inception (Part I)" are two lyrically strong tracks, although with a weaker and thinner production and this noisy sound. The tape closes with a very decent and dark Nihilist cover "Carnal Leftovers".
Their sound is extremely brutal and the whole atmosphere is really punishing, suffocating and oppressive. The overall production is equally extremely raw and primeval, but together with cover artwork and the sound, I think it perfectly suits their image and music.
If you like a fatal blend of an old-school obscure and noisy death/doom/grindcore and if you dig acts such as Grave, Autopsy, Immolation, Death, Funebrarum, Disembowelment etc. then I think you'll find Oath Of Unholy Sacrilege interesting.
For additional info visit: https://nihilisticholocaustrecs.bandcamp.com/album/oath-of-unholy-sacrilege