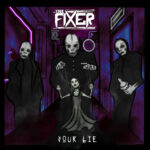 The Fixer – Your Lie
30th October 2023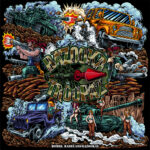 Bazooka Troopaz – Bombs, Babes and Bazookas
30th October 2023
Ossuary – Forsaken Offerings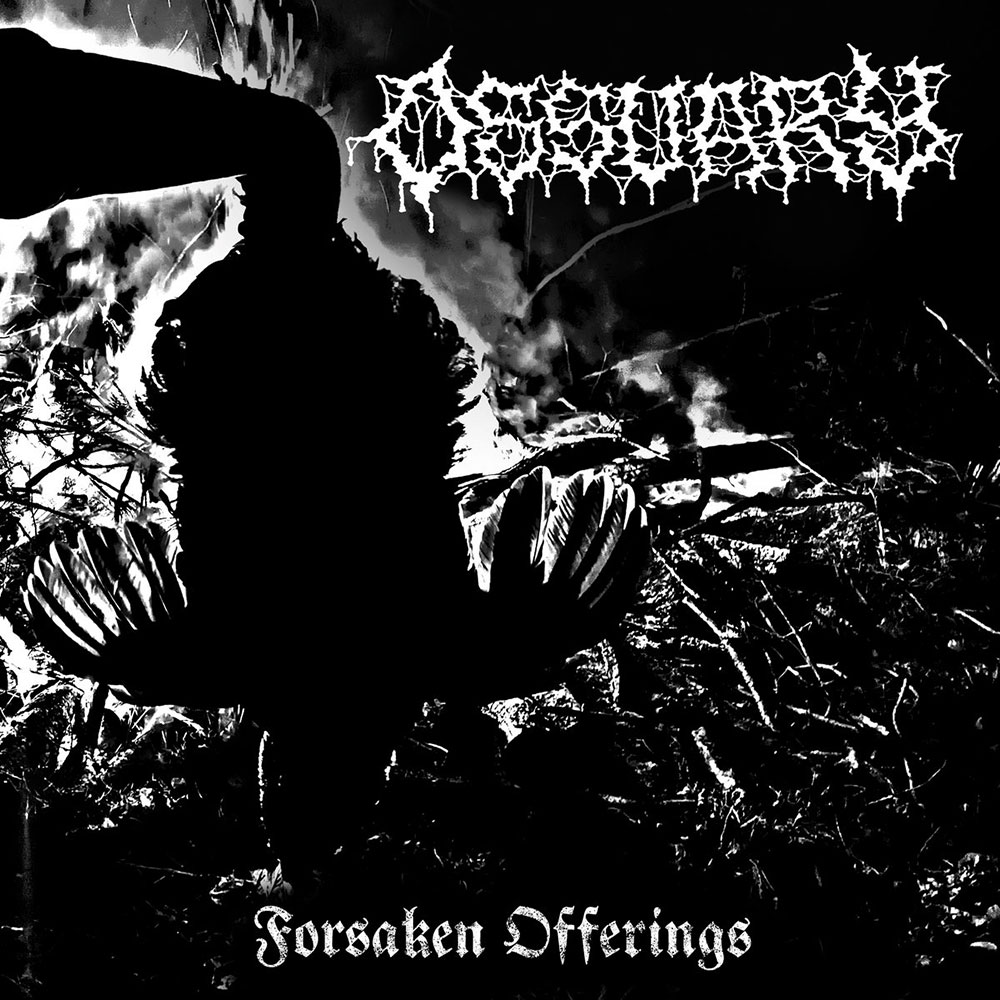 Label: Darkness Shall Rise Productions / Release date: 25th August 2023
Two months after the initial release, comes this eagerly anticipated release on CD and MC. There are three different bands named Ossuary, but the one we're talking of here is US-based old-school death/doom metal trio from Madison, Wisconsin. The band was formed in 2015 with members of Jex Thoth, namely; M (bass), N (drums) and I (guitars & vocals). If that's not enough information then I can briefly just mention that they've released 2015 Demo called Cremation Ritual, then Supreme Degradation Demo followed in 2019, while the compilation of the same title was released in 2020. Now, after what it felt as four long years, finally a new grueling sign of these death/doom metal maniacs.
Thus, their latest material is this brand-new CD released by our friends from a German-based Darkness Shall Rise Productions. It's entitled Forsaken Offerings and it features two new songs of monolithic riff-crafting metal of death, named "Forsaken Offerings To The Doomed Spirit" and "The Undrownable Howl Of Evil", plus a cover from US cult-band Goatlord named "Chicken Dance". It's recorded live in the Pyre, June 6th, 2023.
Before you ask is that all? Only three new songs and nothing more? There're actually 11 lengthy tracks on this CD, as a bonus, there's included the full Cremation Ritual demo (four songs) as well as the second release Supreme Degradation (four songs) on this CD-compilation.
For those of you unfamiliar with band's previous two Demo releases, here comes a few words on their first Demo entitled Cremation Ritual. It features following four songs, "Retributive Maiming", self-titled "Cremation Ritual", "Execration Hymn" and "Gaping Mental War-Wound". This Demo does not get fast, just lurching from slow to mid-paced tones with abysmal atmosphere. This trademark raw and murky/gloomy production on this Demo suits it in the best possible ways.
Supreme Degradation is their second demo presenting following four tracks; "Lured by Cadence of Wraiths", "Bestial Triumph", a self-titled "Supreme Degradation" and "Deep into the Moldering Voidhas". This demo has definitely gained plenty of attention in the death metal underground. Listening to it now, it still sounds relevant and not much I would like to change here. Highly recommended for worshippers of old-school death metal in its most disgustingly barbaric yet somewhat atmospheric form.
Although Supreme Degradation Demo is my favourite release from Ossuary, I think Forsaken Offerings as a whole is a very decent release, showing signs of improvement for the band and their sound for the last eight years. Forsaken Offerings is nicely packed as a jewel-case CD, 8-page booklet with all track' lyrics printed inside. I can just say that this is really nasty and evil, yet slow sonic assault on anyone listening to it. Filled with some lurching sludgy riffs all over this with those trademark Ossuary growling and very dark vocals. The whole atmosphere feels rather terrifying, inexorable and grim. It is tremendosuly recommended to take Forsaken Offerings and have a proper listening experience. Let yourself immerse in this otherwordly journey, but before you can do so, make sure to order your own copy from https://darknessshallrise.de/product/ossuary-us-forsaken-offerings-cd-pre-order/?v=dd65ef9a5579 or just learn more about this particular release by visiting this page https://ossuary-dsr.bandcamp.com/album/forsaken-offerings