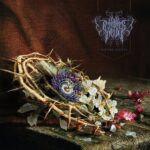 Pénitence Onirique – Nature Morte
30th October 2023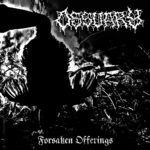 Ossuary – Forsaken Offerings
30th October 2023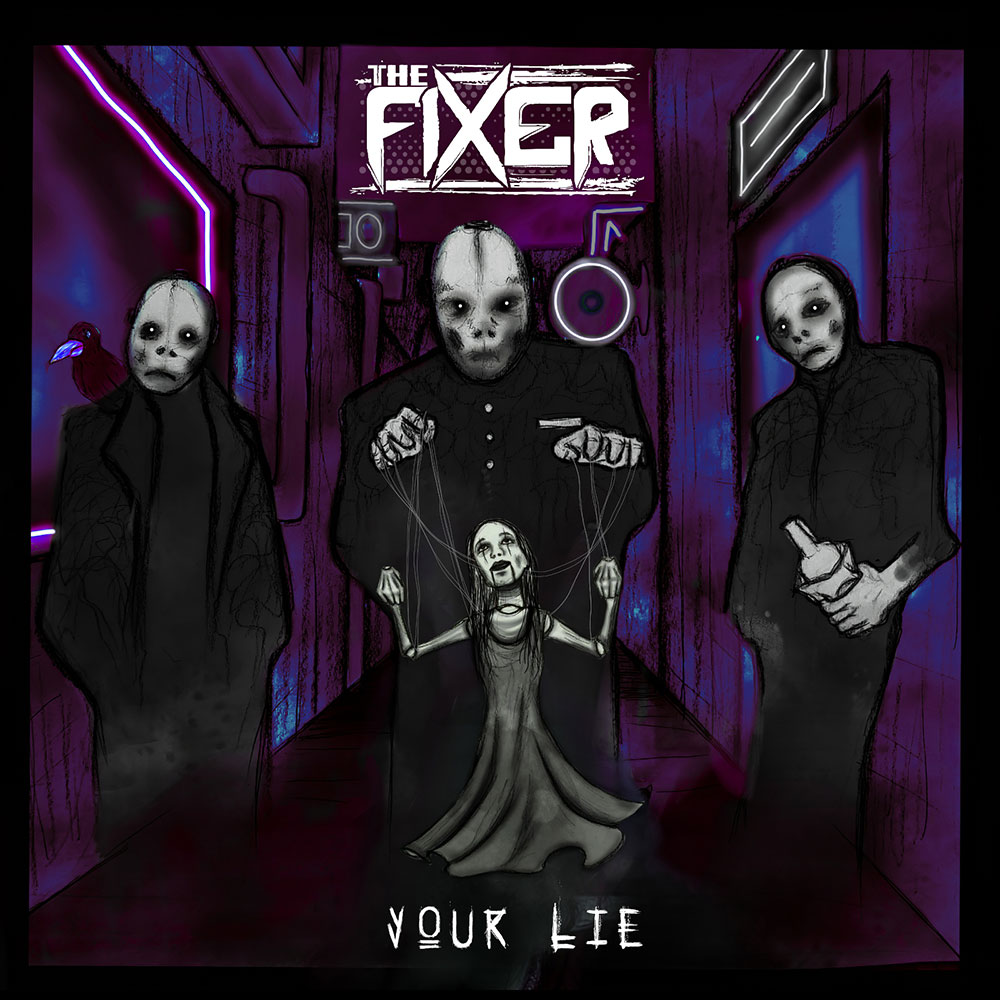 Label: Wormholedeath / Release date: 10th November 2023
"Dark. Sexy. Loud." This is what you're promised by The Fixer, a rather bizarre-looking, sex-dungeon-inspired quintet from Canada. They promise you this in relation to their debut full-length effort entitled Your Lie. Unlike a lot of metal acts today, these relative newcomers have a very distinct and specific idea of what their own sound is and they seem to take pride in having found their niche. They have, certainly in their own minds, already arrived at what they are supposed to be. Are they correct? Is Your Lie a true statement of intent from playful and lustful Canadians, or is it overdressed weirdness bound to fall on its sexy, sexy ass? We're here to find out.
Any debut album is heavily reliant on a solid start and that is by no means what we get from The Fixer on Your Lie. The opener bares the name of the album and it is an instant disappointment. Sure, there's some well-crafted and dark riffs here, and I am certainly not complaining about the rumbling and stylish basslines, but it all dies with the vocals. Melladonna's voice fails to decide whether it should lean into the Tarja Turunen side she clearly can possess if she wants to, or go the opposite way and steal phrasing from rap, or even Bob Dylan. She lands somewhere in between and the result is rather absurd and off-putting. Almost a terrible start, but the whole thing is saved by some rather intriguing musicianship that leans more towards Prog Metal than anything these guys are consciously attempting to do.
Then it all takes a surprisingly cool turn. The next three tracks are catchy, cheeky, and humorous, not to mention sexy and dark. "Get Greasy" is fun, smart and fascinating, yet avoids settling into a "nice" lane, which is refreshing. It comes off as an ugly, underground, BDSM hit single, if you can imagine such a thing. The vocals do a much better job on this one and the instrumental bits work just as well as they did on the opener. "Smoke Show" is catchy from the start. The vocals are playful and the bass-driven soundscape is all over the place, but in a good way. This lacks the pop-drive of Ghost and other dark, popish outfits, but it's stronger for it. The vocals are truly growing on me, but that only highlights how out of place they were on the opener. Whether this is a dark and lustful anthem, or a woman complaining about her pointless and depressing party life is hard to tell, but both would work. The thick and heavy bassline is sultry and unique whilst the vocals are wailing that "it's a party every night, it's a party all of the time". Not revolutionary lyrics, but they do the job. Fun, entertaining and with the potential for listeners to read between the lines. This is what I was expecting and it's highly enjoyable.
Track number 4, entitled "Ghosts Will Talk", has a real catchy drive and it's exactly what the album was crying out for. The hard guitar riffs dies away and we are again led along by a deep and groovy bass. The vocals take more of a backseat on this one and the result is very refreshing. This track might have what is needed for a single, yet at the same time it is a song that serves the album really well by simply being nasty Pop Metal. This feels a bit like Ghost with a female lead, only with less of the ABBA-influence. Quite symphonic without ever becoming too much and again: the vocals are really getting better and stronger as this album goes on. This is radio-friendly, alternative Pop Metal and there's nothing wrong with that. We're pretty much half-way through and things are certainly looking up after a rather shaky start. Then it all goes to hell in a handbag that someone rudely set on fire.
Tracks 5-10 should be a separate album because the feel they give off has nothing to do with what has been established by the first 4 tracks. The fact that these guys have such a strong vision and idea for what they want to be, is problematic, because whilst the second half of this album absolutely is something very specific and easily definable, it is not what the musicians themselves seem to think it is. The members of The Fixer have made it very clear that they serve up "earworm melodies, danceable beats, heavy guitars, groovy bass lines, eerie ambience and powerful vocals." The groovy bass lines and heavy guitars are here in droves, but the only way you're dancing to any of this is if you're having an epileptic seizure. Yes, that is a mean thing to say, but the second half of this album is bad enough to deserve it.
Songs 5-10 all have one thing in common: they are Prog Metal. Not what we were promised, but if it's done well, then who cares? It's done rather badly, seeing as the vocals drown in a muck of noise and it is completely impossible to distinguish one song from another. After listening to Your Lie, I'm very much left feeling that tracks 2-4 would have made a very good EP, whilst the rest represents unrefined Prog Metal that – with a lot of work and polishing – could become a decent album fairly similar to something pumped out by Symphony X slightly past their prime.
There is a tonne of potential here, but I disagree with the band members, because it is pretty clear to me that they have not found their sound. They are stuck between groovy pop with an edge, and meandering Prog Metal that feels like the musical equivalent of the colour beige. Fully lean into the sexy and weird dungeon-pop and the sophomore effort could be excellent. Your Lie has its moments, but it lacks direction and ends up falling flat.