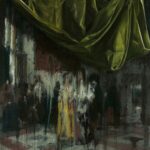 Profeci – Ubóstwo
25th August 2023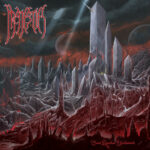 Majesties – Vast Reaches Unclaimed
29th August 2023
Only Attitude Counts – Disobedience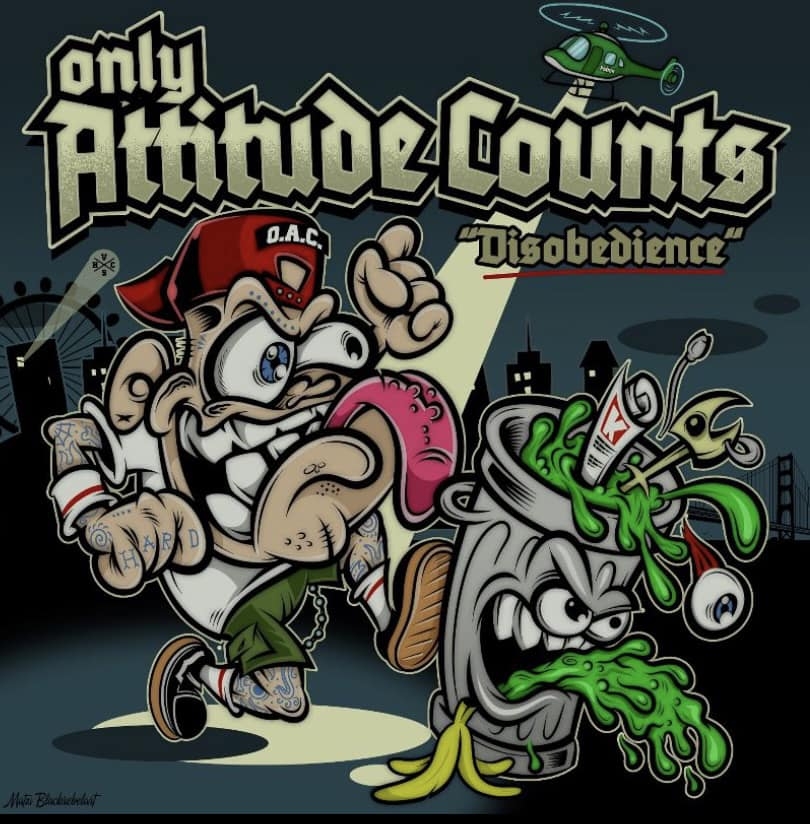 Label: WTF Records/Dedication Records/Qabar PR. / Release date: 4th November 2022
First I have to apologize for long delay, due to the long summer vacation and some personal issues, it's first lately that I began listening to this 7" vinyl. It's also my first encounter with this awesome Austrian band called Only Attitude Counts. They're playing old-school hardcore, and Disobedience EP marks a return to action for this hard-hitting four-piece unit.
Only Attitude Counts has been making music since 1993, so they can be considered as veterans to the hardcore scene. In other words, they have been playing around for more than a three decade and it clearly shows on this six-tracker EP. It feels like being hit by a train while submitted to this short, but brutal sonic assault. Their sound is mainly driven by heavy guitars and growling vocals, while drums and bass are safe and laying the fundation to their overall authentic sound.
Disobedience kicks-off in a punchy and brutal manner with a relatively short track named "Just Do It!". The musicianship is straight-forward with some thundering chants. Next comes my personal highlight "In Praise of Folly" (without being able to explain exactly why), being another slamming hardcore track with a punk edge. Third track is called a perfect song for a serious mosh-pit, reminding me of the early days of my mosh-pit activity back in the 90s. It's mainly recognizible for some authentic sounding & aggressive hardcore riffs and an overall amazing shedding that makes you imidiately wanna move and take a part in a large moshpit. Side B starts-off with "Rule 'em Out" where the quartet continues with a relentless pace, with a quick and ferocious blast of aggressive hardcore. Do I even have to say that "Make Things Work" is another blasting and hellish assault, the shortest song here (a quick 30-second number), and probably the song off the Disobedience that best describes the nature of this band, their sound and political and social issues they're covering lyrically. This tramendous short ride ends in an explosive crescendo of the song called "With the Right People… We can't go Wrong!", a perfect 'sing-along' track to end this journey.
Lyrically they're singing of a greed that seems to polarize people, while offering some ideas that might change that. First steps are being taken by this urge for an action that can be heard throughut Disobedience. I simply love the consistency these guys bring, where every single of the six tracks presented on this EP can stand on its own, and where the listener feels that they're giving their best.
Disobedience comes both in a CD and 7" vinyl formats. 7" vinyl that I've had a pleasure to listen to a handful of times now is hand-numbered, limited to 500 pices, with a nice booklet and all song lyrics printed inside.
I see this particular EP as a further expansion of a great legacy of the band. Thus, Only Attitude Counts is a noble hardcore force to be reckoned with, and Disobedience seems as a nice place to start your introduction to this highly experienced Austrian band. Esp. recommended for fans of Born From Pain, Day of Suffering, Earth Crisis, Path of Resistance, Biohazard and similar NYHC scene acts, and even more so of the hardcore Vienna style brotherhood bands, that we have been presenting on these pages in the past few months.
For more info on this Vienna-based quartet visit their official website at http://www.onlyattitudecounts.com/