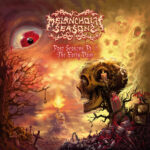 Melancholic Seasons – Past Seasons Pt. 1 – The Early Days
16th June 2023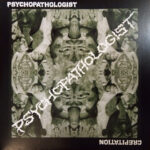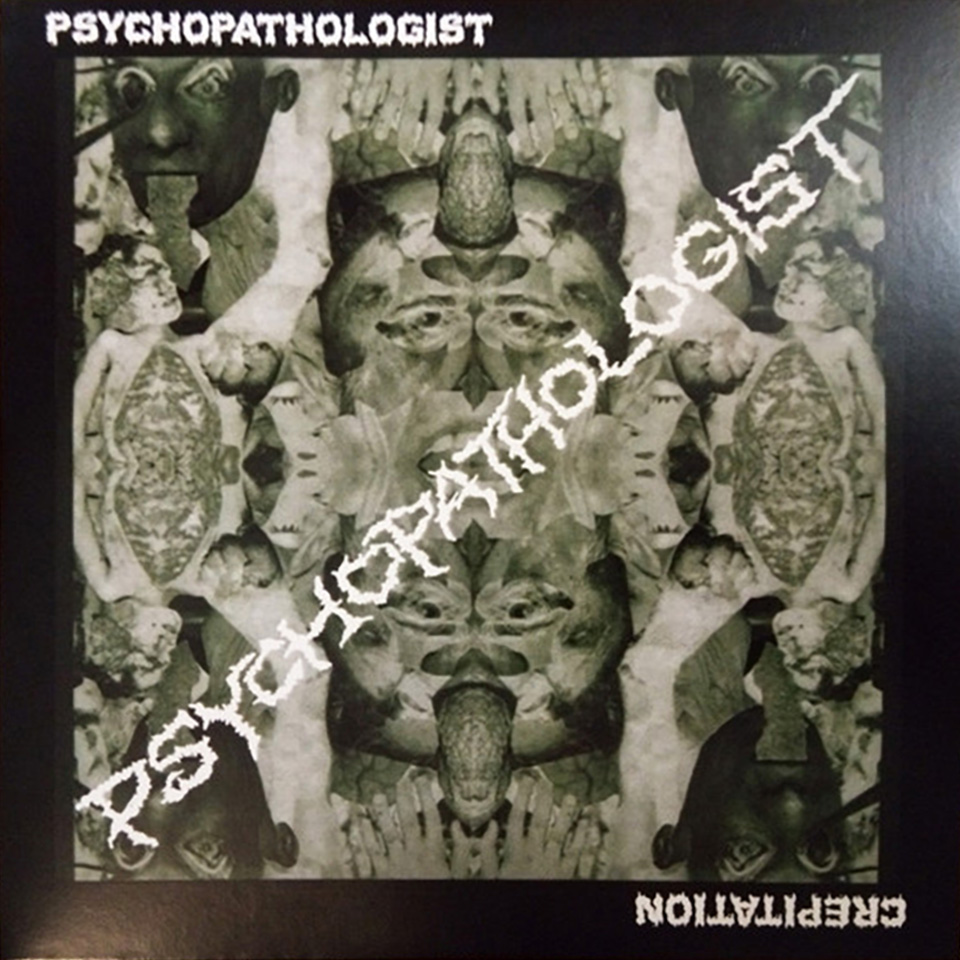 Psychopathologist Demo 1999 & Crepitation Demo 1998
19th June 2023
Oldskull – The Defeat Of Humanity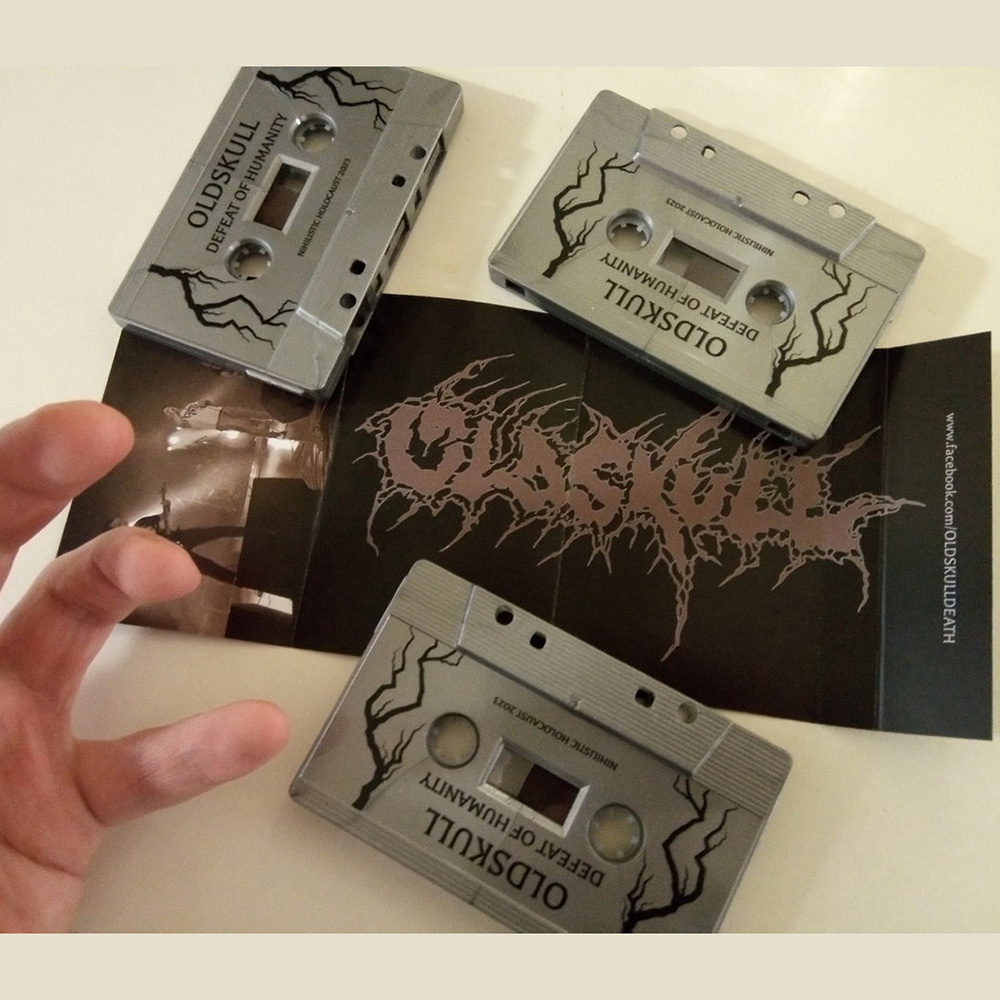 Label: Nihilistic Holocaust / Release date: 26th May 2023
Oldskull is a death metal quintet from the south of France that plays their style of metal in the old-school way. The band consists of Herve (drums), Yan (bass), Manu (guitars), Nico (guitars) and Seb (vocals).
After 14 years since the release of their first and only demo this French death Metal quintet returns with their new tape-EP, entitled The Defeat Of Humanity. It consists of six tracks and running time of an app. 30 minutes. Tracklis goes as following; "Pandemic Prophecy", "Defeat Of Humanity", "In The Name Of Science", "Spare No One", "Good Blood" and "Until The Last Breath". All these six songs are materialized on grey silver pro tape and limited to 150 copies only.
The Defeat Of Humanity EP starts with the opening track called "Pandemic Prophecy". It contains some raging and racing guitar parts with a kick-ass hook, thundering and hellish drums,and above it all, a guttural and venomous vocals. To top it all, the band changes the rhythm and pace a few times alone within this one song, raging from a fast-paced to more mid-paced rhythm. The next song is a self-titled "The Defeat Of Humanity" (listen to the song below!). It continues where its predecessor stopped, with this smooth transition, perfectly balanced between mid-paced and high-speed blasting sonic assaults. Third track is entitled "In The Name Of Science" where the band slows things down a bit, and with main focus on the superb and well-written lyrics. Furthermore, one can also hear this old-school guitar solo, again pretty much reminiscent of the early 90's death metal sound. "Spare No One" is mainly characteristic for this killer bass at the very beginning of the song, alongside with catchy and addictive vocals and sinister edgy guitars. "Good Blood" is another bone-crushing, yet the shortest track on this EP. Again, it has this sick guitar solo and tremendous and insane drumming. The last song and grand finale is the one called "Until The Last Breath". It might be placed as the closing track, but for me this song is the prime personification of the band's sound and overall image. It's another well structured, a perfectly balanced song with nice and convincing execution.
As said above, The Defeat Of Humanity is very much done in the spirit of the early 90's, sounding like a mix of the great early death metal bands. Thus, on this relatively short release one can hear some ancient atmospheres, relentless heaviness and numerous speed accelerations. The overall sound on this six-tracker EP is raw and with this almost traditional old-school take on the song-writing. Cover artwork is cool and fits the sound perfectly. Production part is rough and raw, but again it works perfectly to this vibe of the 90s.
One thing is certain, the French quintet from Oldskull know exactly how to put together a good and catchy song. Now, I just hope it won't go another 14 yars before their next release.
For more info on this particular release visit either https://nihilisticholocaustrecs.bandcamp.com/album/the-defeat-of-humanity or https://nihilistic-webzine-distro.fr/ where you can order the physical copy of this EP.